World Facts
World's Largest Countries By Population
As of July 1, 2017, China was the most populated country in the planet with a population of around 1,409,517,397 people.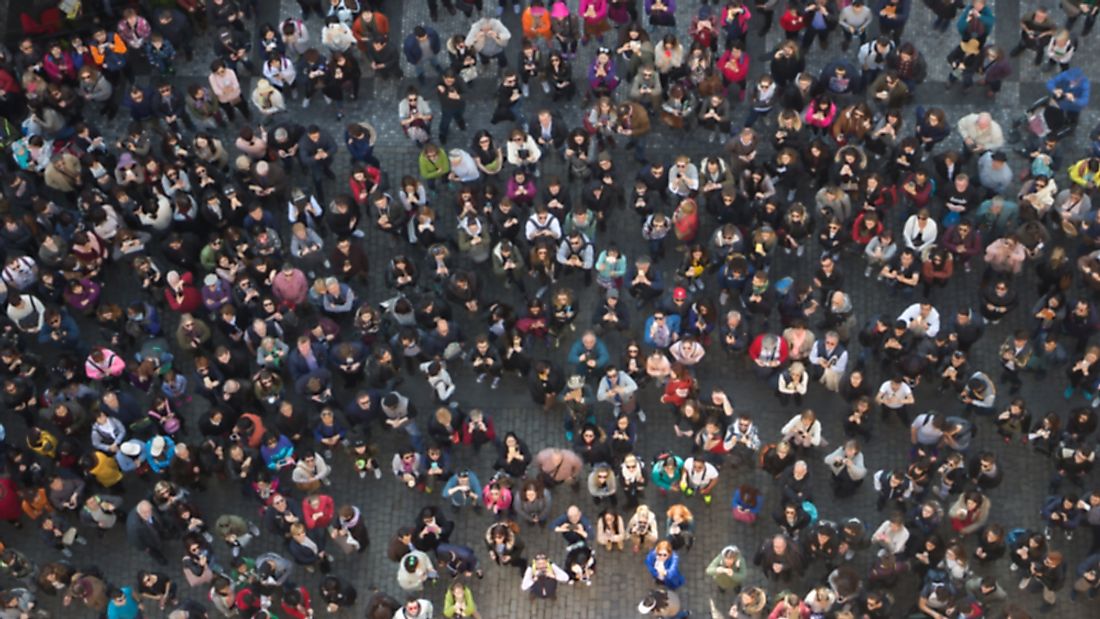 Presently, the total population of the world stands at over 7 billion people. Most of this population is concentrated in the Asian continent while Oceania and Antarctica have some of the lowest populations. As of July 1, 2017, China was the most populated country on the planet with a population of around 1,409,517,397 people. India was a close second with 1,339,180,127 people while the United States was third with around 324,459,463. Indonesia and Brazil were fourth and fifth with populations of 263,991,379 and 209,288,278 people respectively. Closing the top ten was Mexico with 129,163,276 people.
China
With its current population, China accounts for about 20% of the global population and an equally high population density of about 375.5 people per square mile. Most of the population falls between the 15 and 59 years age group followed by the group made of people younger than 14 years. The high population in the country can be traced all the way to the period when Romans were capturing the Mediterranean region. In contrast, the Chinese were mostly focused on other forms of advancements such as agriculture technology, which is one of the reasons for such high numbers. In order to check this population, the government came up with the one-child policy in 1979. However, this policy was abandoned in 2016 in favor of the two-child policy since the former policy created an imbalance between older and younger populations.
India
India is a close second to China above with a population of about 1.3 billion and a high population growth rate. Most projections predict that the high rate of population growth combined with China's population policies will see India reach China's population by 2024. After that, India is projected to become the world's most populated country. One of the major reasons for such a high population is the improvement in medical care in the country. These advancements mean that there is better healthcare that translates to higher life expectancies. Culture is also another reason since it is highly supportive of marriage and, in some cases, early marriages.
The United States
The United States is a massive country with an area of about 3.8 million square miles. By virtue of having such a big area, the country also has a high population and a low population density of only 85 people per square mile. If the density were the same as most European countries, then the US would have a population of more than 1 billion people. The population of the United States greatly increased between 1900 and 2000 from about 76.2 million to 281.4 million people respectively. In the future, the population is predicted to increase even more.
Challenges Faced By a Growing Population
While the growth of the Earth's population is natural, that doesn't mean that it is without its challenges. Some of the challenges associated with quick population growth include lack of affordable housing, lack of clean water and healthy food, an increase of carbon emissions, and more.
The World's Top 10 Most Populated Countries
| Rank | Country | Population |
| --- | --- | --- |
| 1 | China | 1,409,517,397 |
| 2 | India | 1,339,180,127 |
| 3 | United States | 324,459,463 |
| 4 | Indonesia | 263,991,379 |
| 5 | Brazil | 209,288,278 |
| 6 | Pakistan | 197,015,955 |
| 7 | Nigeria | 190,886,311 |
| 8 | Bangladesh | 164,669,751 |
| 9 | Russia | 143,989,754 |
| 10 | Mexico | 129,163,276 |
About the Author
Ferdinand graduated in 2016 with a Bsc. Project Planning and Management. He enjoys writing about pretty much anything and has a soft spot for technology and advocating for world peace.
This page was last updated on January 26, 2020.
Citations
Your MLA Citation
Your APA Citation
Your Chicago Citation
Your Harvard Citation
Remember to italicize the title of this article in your Harvard citation.