With over 194 countries in the world, it's easy to think the word "country" equates to a massive land area with large numbers of people. However, some nations are so small that cities within other nations are giants compared to them. Mostly found in Europe, the Carribean, and the Pacific, there are many countries in the world with an area of less than 400 square kilometers. The 10 smallest countries in the world cover a total area of 1491.4 km² which is smaller than the area of the city of Houston, Texas (1625.2 km²). 
From European city-states to remote tropical islands, and castle-filled valleys, here are the ten smallest countries in the world by total land area. 
1. Vatican City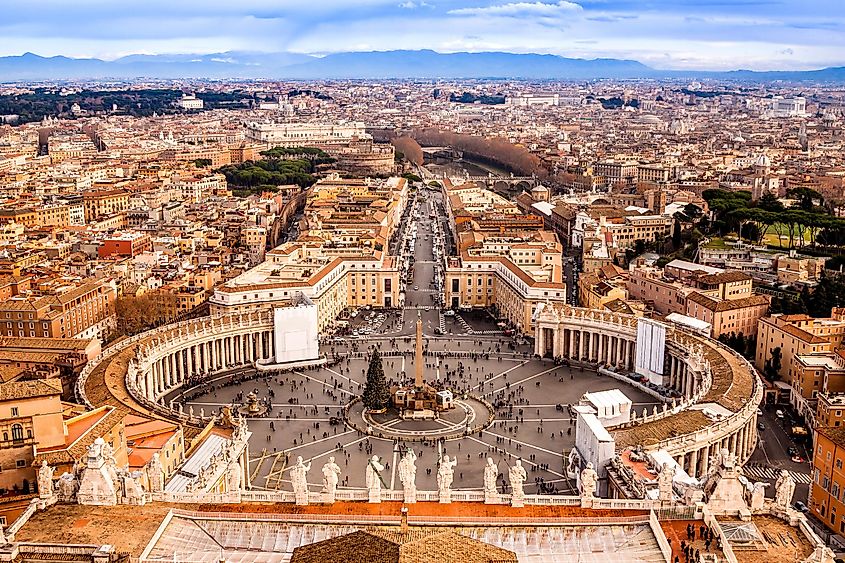 Vatican City is the world's smallest nation-state, also called a city-state. It also has the distinction of being the global headquarters of the Roman Catholic Church. Situated in the middle of Rome, Italy, this historic enclave is home to the Holy See, which is another name for the government of the Roman Catholic Church. The pope is the head of this administration, and his authority extends over all Catholics worldwide. 
So, exactly how small is this country? Vatican City actually occupies less than one square mile and has a population of between just 800 and 900 people. Yes, it is amazingly tiny, covering just 49 hectares. As an independent country, Vatican City does boast its own post office as well as a telephone system, a banking system, and a radio station, among other signs of nationhood. Its currency is the Vatican Euro, which is now accepted throughout the Eurozone.  
2. Monaco

Monaco is a sovereign principality located along the Mediterranean Sea, in the French Riviera. France surrounds Monaco by land, and the Mediterranean is on its eastern coast. Known as a tax haven for the very rich, Monaco is also so small geographically the country occupies less than one square mile, covering 202 hectares. Its principal industry is tourism, and people flock to its quarters to gamble in Monaco's famous casinos, lie on its luxurious beaches, go boating, and to view the car racing events like the Grand Prix de Monaco. The country is home to strong banking, real estate, and finance sectors, and is ruled by Prince Albert Alexandre Louis Pierre Grimaldi, also known as Prince Albert II. The Grimaldi family has ruled Monaco off and on since the late 1200s. 
3. Nauru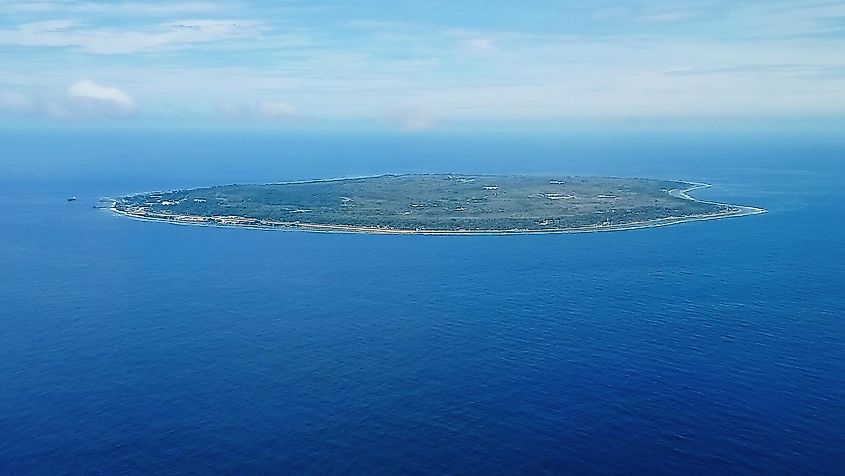 Just 25 miles south of the equator, Nauru is a raised coral island in the southwestern Pacific Ocean. Occupying about 12 square miles (20 square km), this country has a population of between 12,000 and 13,000 people, many of whom are Indigenous Nauruans. Nauru is commonly considered to be one of the highly westernized islands of the South Pacific, and about four-fifths of its people describe themselves as Christian, the result of missionaries who came to the island in the late 1800s. Phosphate mining dominated this country's economy for much of the 20th century, with Britain, New Zealand, and Australia running the industry within Nauru's borders. Almost all the manufactured items, food, and even water on Nauru is imported, namely from Australia. Phosphate is their sole exporter.
4. Tuvalu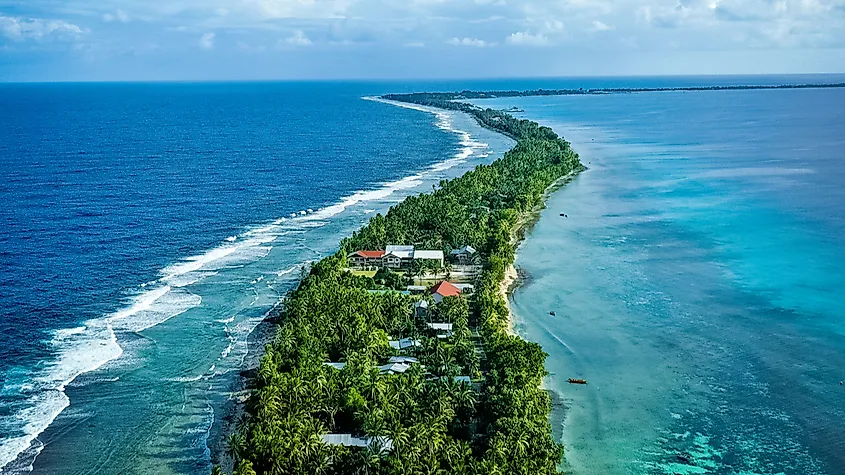 Tuvalu has been called the sinking country. Made up of a small archipelago of coral islands in the west-central Pacific Ocean that covers about 420 miles (676 km) from northwest to southeast, rising ocean levels are slowly covering its land. This is both because global warming is increasing water levels, and because Tuvalu's coral is dying and coastlines are eroding into the sea. Scientists predict that this island country could become inhabitable in the next 50 to 100 years. Ironically, the country also now suffers from drought, and can no longer sustain themselves through crops grown on its land as the heat intensifies. Many people from its population of about 11,500 now choose to immigrate to nearby countries like New Zealand for a safer future. 
5. San Marino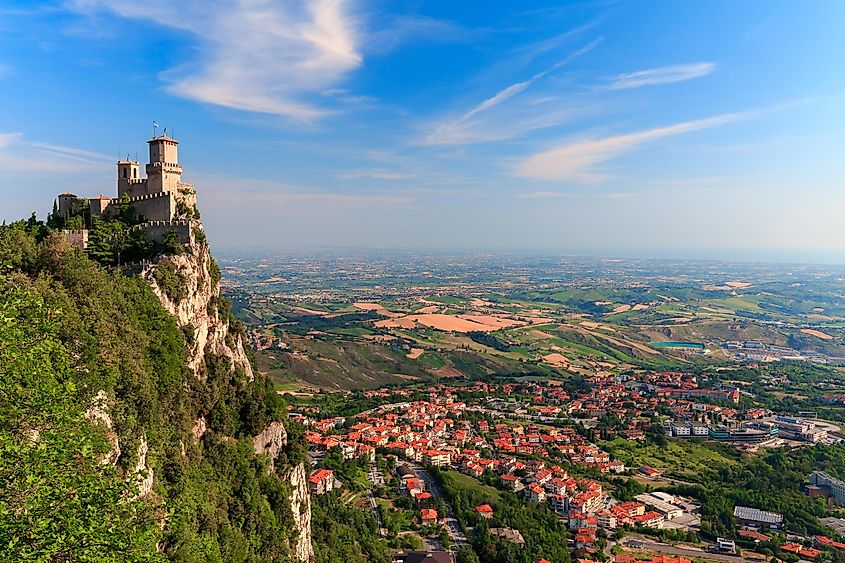 Situated as a landlocked republic in the middle of Italy, San Marino is home to about 33,785 Sammarinese people. Italian is the official spoken language, and most people living there are Roman Catholics, although the country has no official religion. Tourism and agriculture are both important to this country that is largely urban. 
Prominent social programs ensure all citizens get high-quality medical care, free education up until 16 years of age, and even help with owning a home. Amazingly, San Marino dates back to before the Renaissance and is a remainder of Italy's self-governing city-states. It began as a settlement for Christians escaping persecution from Rome. 
6. Liechtenstein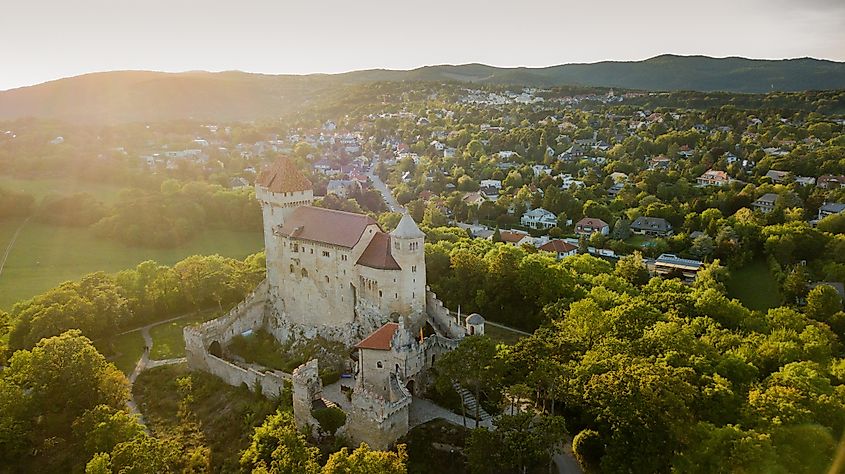 Located between Austria and Switzerland, Liechtenstein covers about 60 square miles (160 square km) and is home to between 38,000 and 39,000 people. The Alps characterize this tiny country headed by a constitutional monarchy. Tourism, sponsored by the government, is a leading part of its economy, as well as foreign banking known for maintaining the secrecy of its clients. 
7. Marshall Islands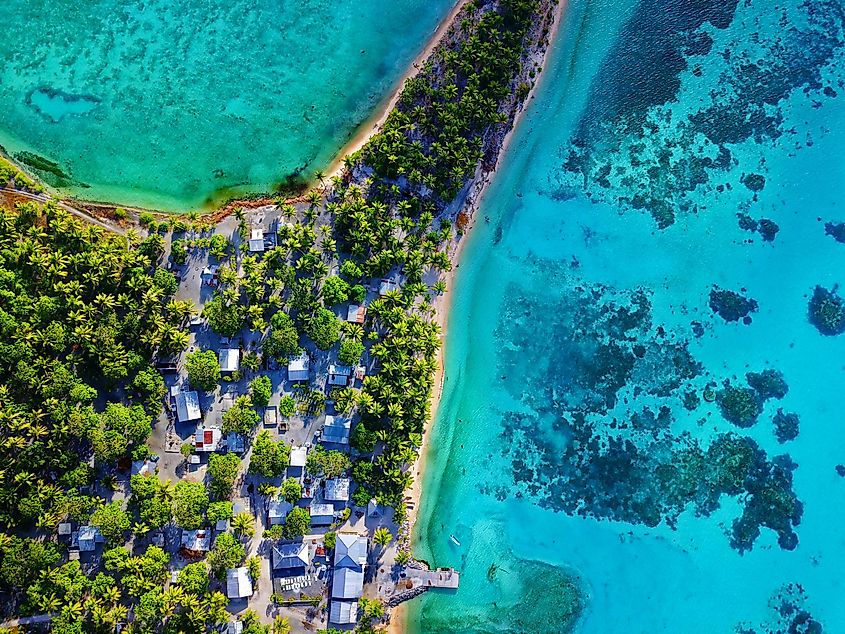 Like the other island countries in this list, the Marshall Islands are chains of coral atolls located near the Equator. Taking up just 70 square miles (181 square km), these islands that total more than 1,000 are home to around 58,500 people. The US provides support to the Marshall Islands and controls the area's security and defense, while using the territory as a military base and missile test range. Like Tuvalu, these islands are also sinking into the sea. 
8. Saint Kitts and Nevis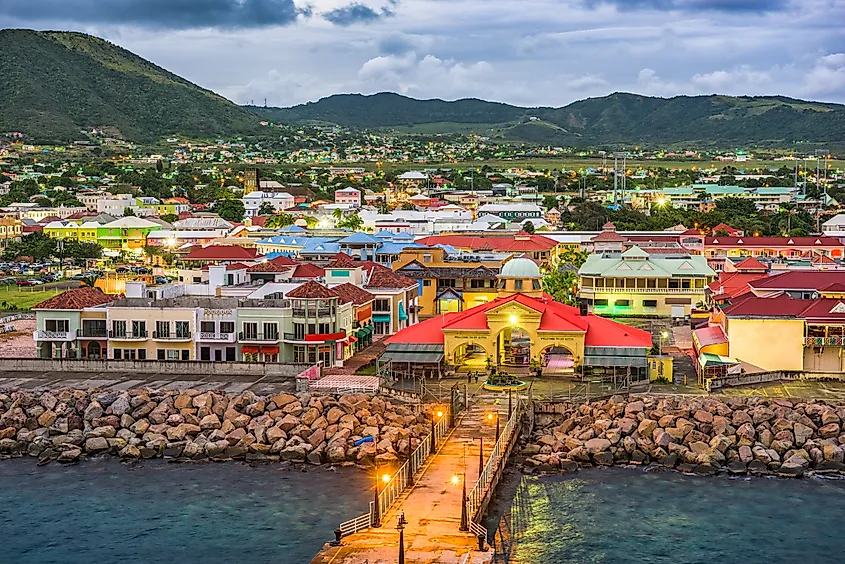 A tropical paradise, this tiny country is located in the eastern Caribbean Sea covering 104 square miles (269 square km) spread over two islands. Surrounded by coral reefs, most residents are of African ancestry. The sugarcane industry was once dominant in the country but now tourism is the driving force. The British and French have both ruled this country at different points in history but Saint Kitts is now an independent member of the Commonwealth. 
9. Maldives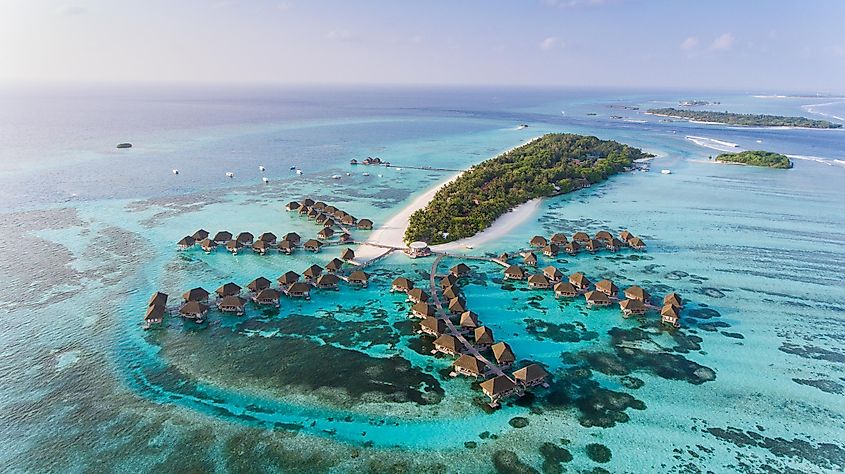 Yet another luxurious tropical destination, the Maldives is known for its incredible beaches, urban landscapes, resorts, and snorkelling. Located in the Indian Ocean between Indonesia and Africa, this country claims its spot as the lowest-lying nation in the world at just four feet above sea level. There are 26 atolls in the Maldives, and over 1,100 islands, of which less than one-third are inhabited by people. Over 500,000 people live in the Maldives, which occupies 114 square miles (297 square km). 
10. Malta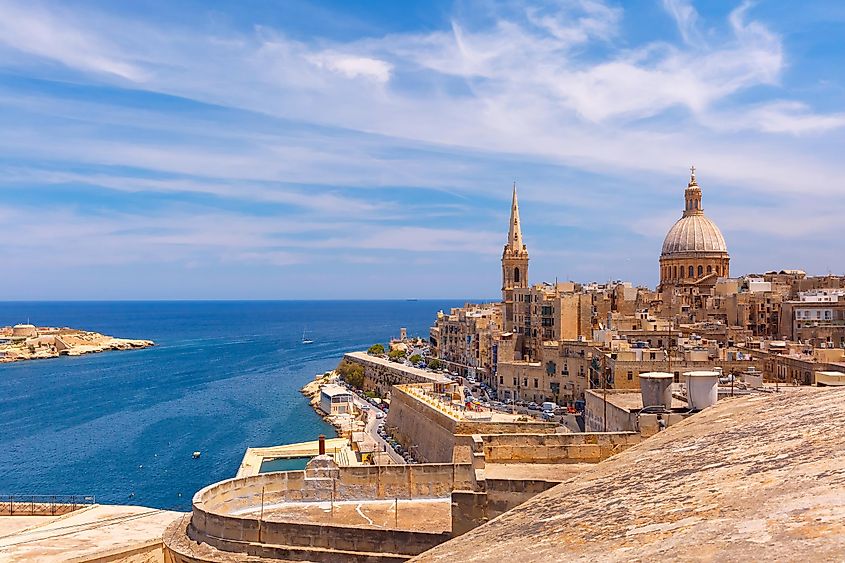 If you love the idea of turbulent history, the Mediterranean Sea, foreign rules and a strategic location in terms of World Wars, along with welcoming people, Malta is your place. Located in the central Mediterranean Sea, Malta is an island country that has been governed by everyone from the Romans and Greeks, to the Arabs, Sicilians, French, British, and more. Admitted to the European Union in 2004, Malta now has one of the highest population densities in the world. Shipbuilding and repair, finance, tourism, agriculture, fishing, and manufacturing form its varied economy. 
The smallest countries in the world form an interesting and diverse group. Many are tropical locations found far out at sea, but some are landlocked nations formed on tiny pockets of land in mountains or on coastlines. Fiercely holding onto their independence, these tiny spaces persist with ancient histories in a modern world.