The Largest Hospitals In The United States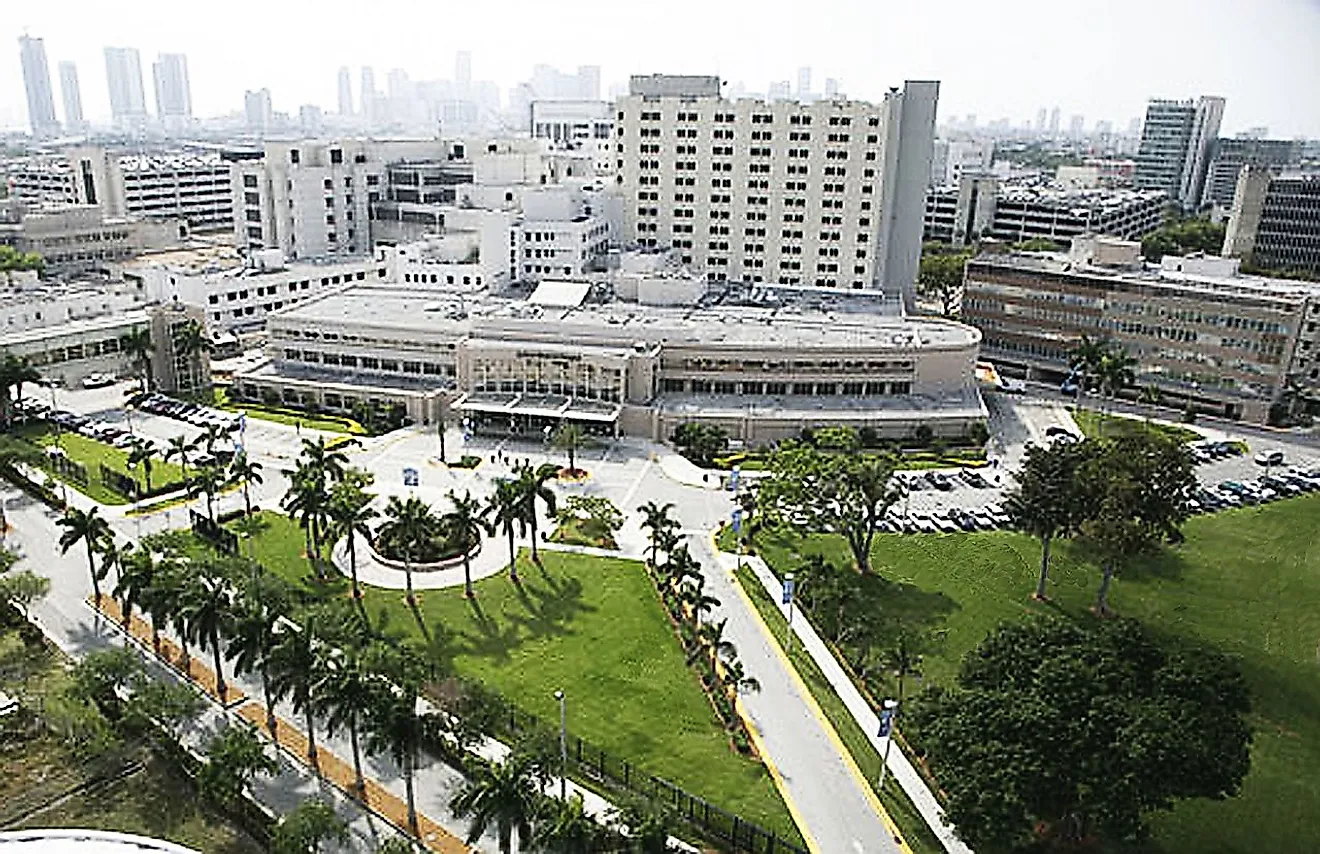 Chang Gung Memorial Hospital is the world's largest with bed space for 10,000 patients.
New York Presbyterian is the largest hospital in the US and the 7th largest in the world.
Hospital size is often measured by bed space rather than square footage.
Home to some of the most populous cities in the world, it's not surprising that some of the world's largest hospitals are also located in America. The United States is a world leader in medical education, training, and research and these large hospitals provide opportunities for thousands of students and trainees each year. Hospital size is most often measured by its capacity, including staff size and number of hospital beds. The hospitals on this list consider both metrics when listing the largest hospitals in the United States.
5. Indiana University Health Methodist Hospital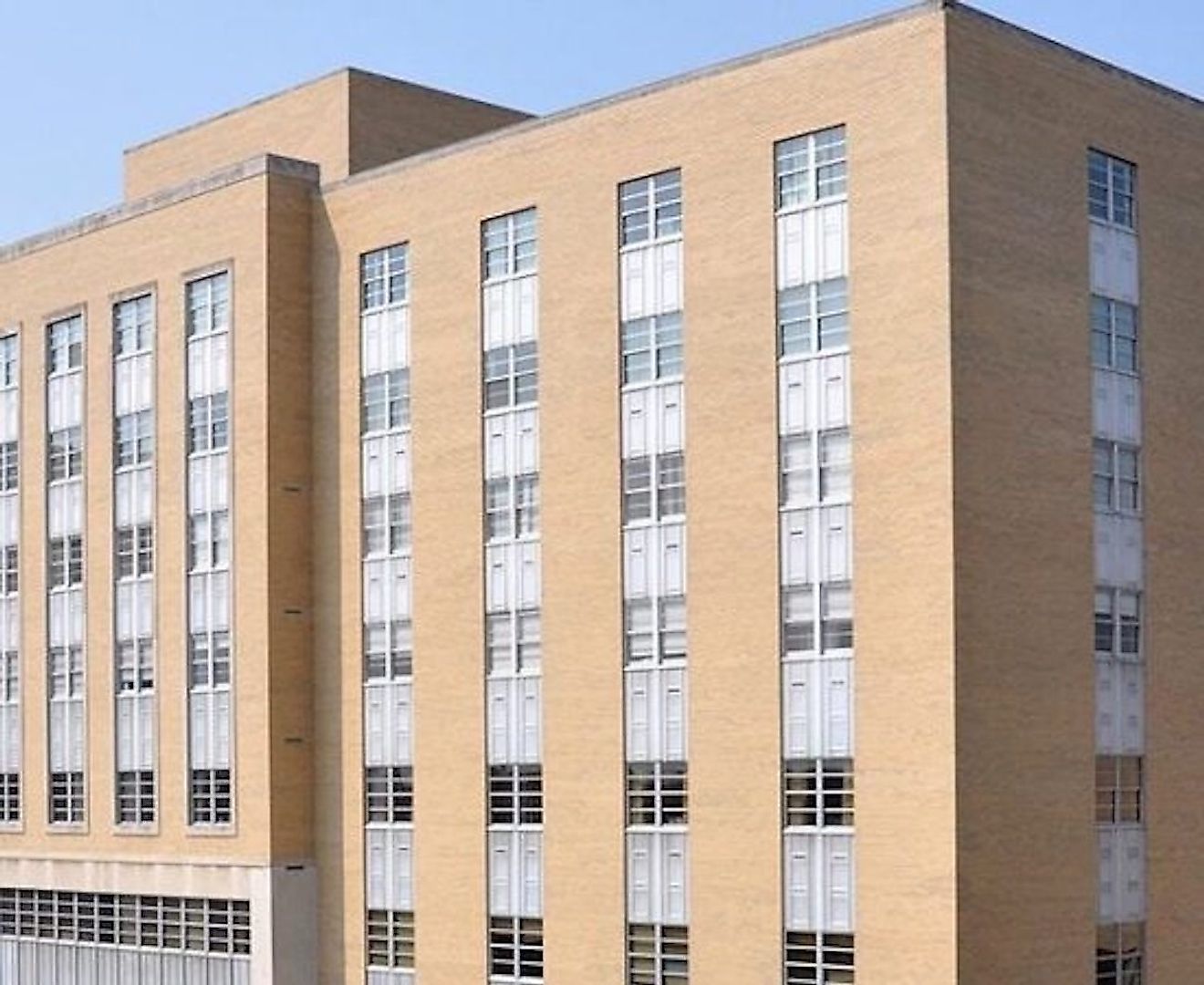 With 2700 available beds across its systems, including 1500 at the main hospital, and performing over 110,000 surgeries a year, The IU Health Methodist Hospital in Indianapolis is consistently top ranked by the University Health Consortium. The Indiana University Health Network employs over 30,000 people in addition to its graduate training programs that includes 1100 medical residents along with students in nursing, medical technicians and a variety of other related professions.
4. UPMC Presbyterian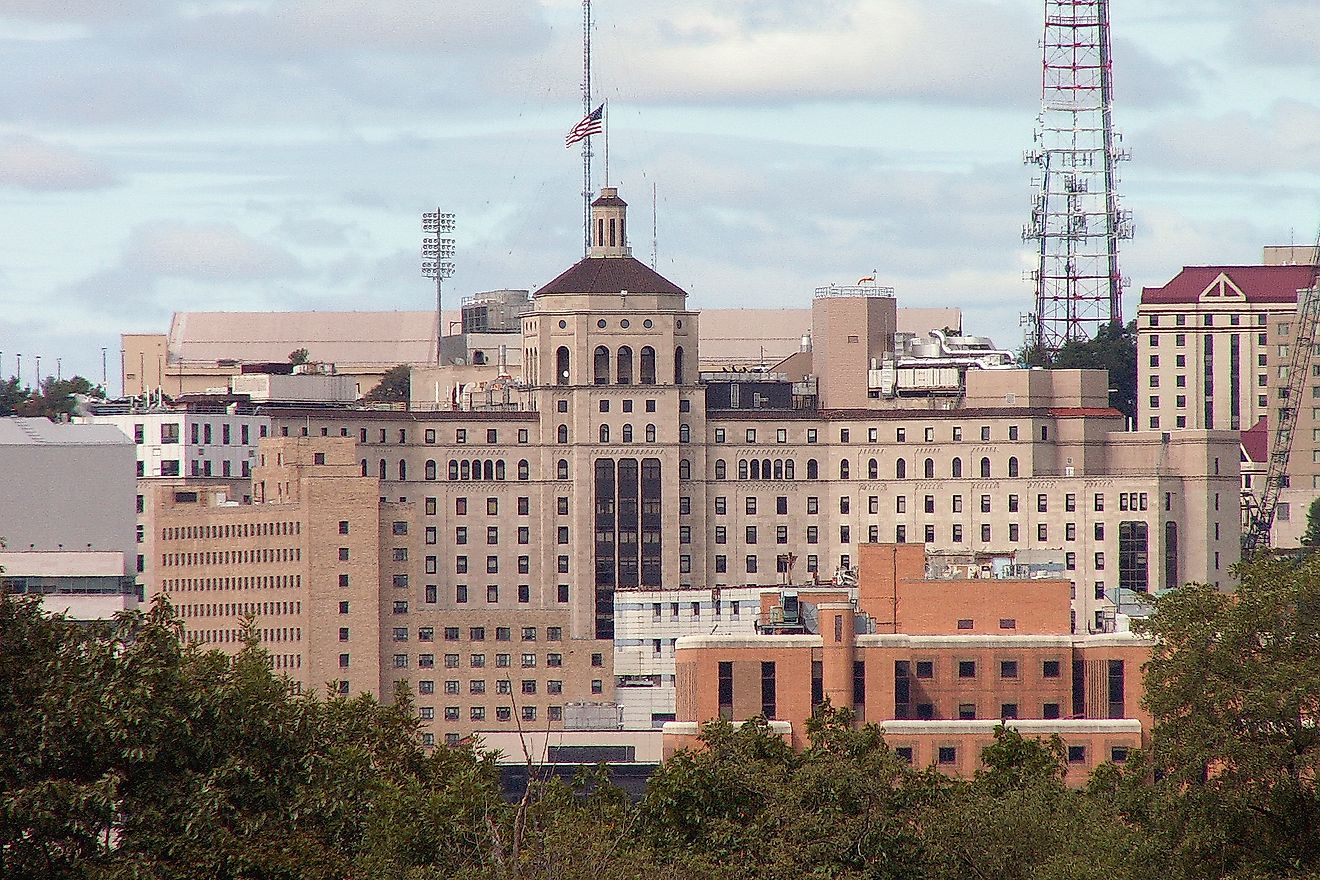 With a total staff of 85,000 people and 8,000 patient beds across its 40 sites,The University of Pittsburgh Medical Center is by far the largest integrated medical centre in the United States. It is also the largest employer in the state, outside of government agencies. UPMC is a teaching hospital, running graduate programs through the University of Pittsburgh School of Medicine. The main hospital building has a capacity of 1600 beds, placing it at number four on this list.
3. Jackson Memorial Hospital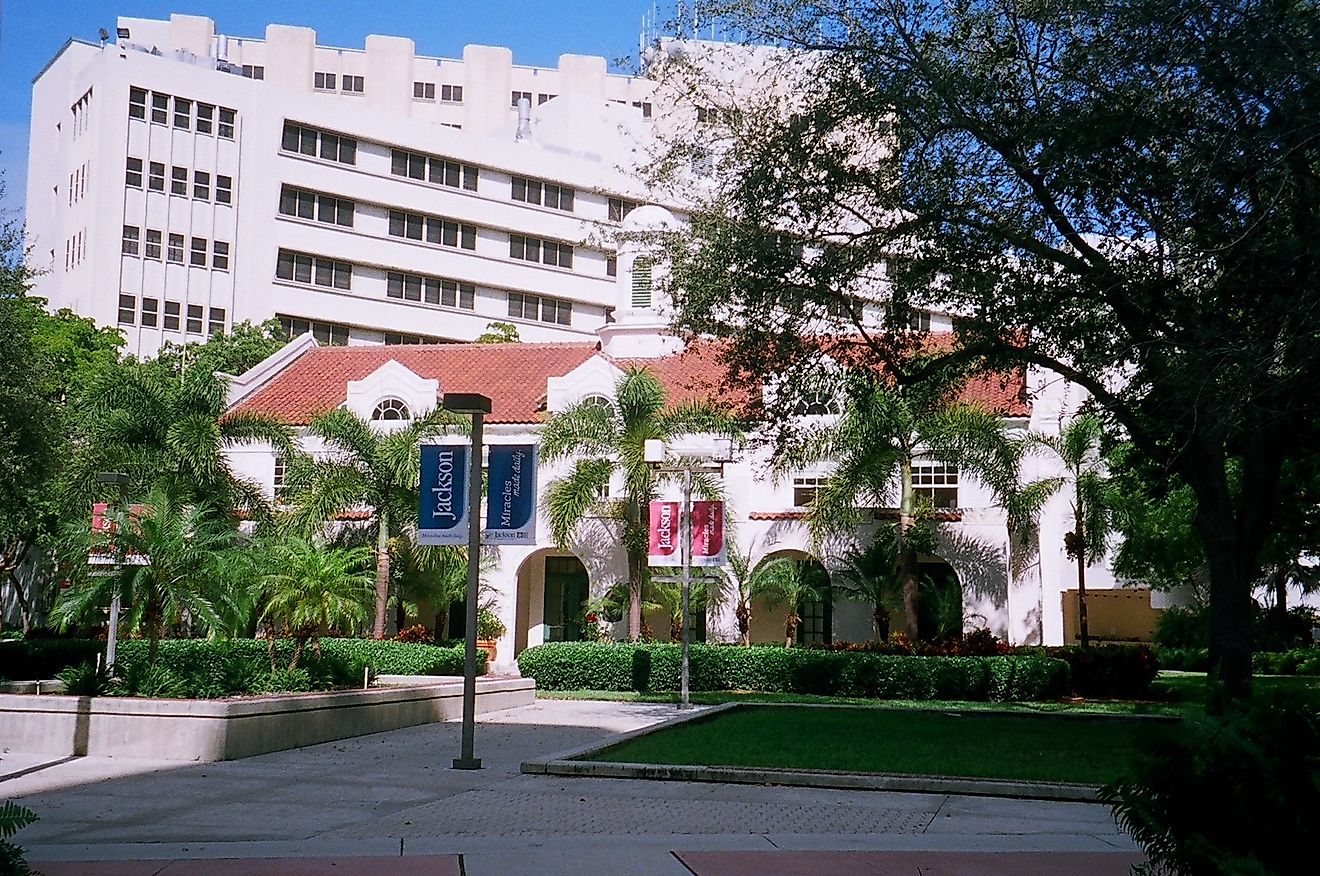 Jackson Memorial Hospital has a capacity of 1,550 beds at the ready. This major teaching facility, adult and pediatric trauma facility center, is a hub for medical-related community services. Located near the Seybold Canal in Miami, the hospital first opened its doors in 1918 at the end of World War One, and has grown into Florida's largest neonatal intensive care unit, in addition to it's university training programs it is also a national center for organ transplant surgeries.
2. Advent Health Orlando (Florida Hospital Orlando)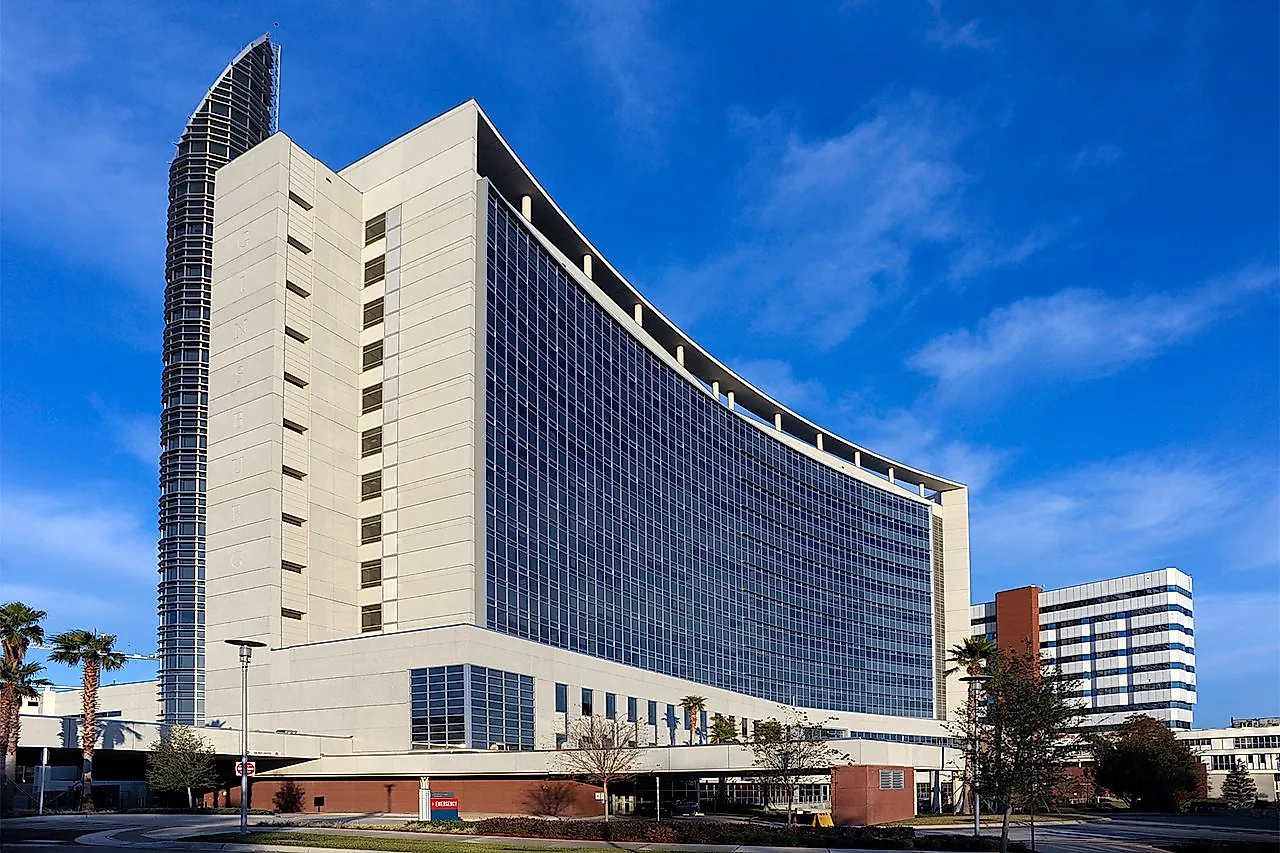 The second largest hospital in America is also located in the sunshine state. Advent Health Orlando was formerly known as Florida Hospital Orlando, and has the capacity of 2200 beds across a system of eight hospitals which provide a variety of acute care services. With more than 32,000 inpatients annually and 53,000 outpatients, the hospital is renowned for its work in cardiology, diabetes, and neuroscience.
1. New York-Presbyterian Hospital/Weill Cornell Medical Center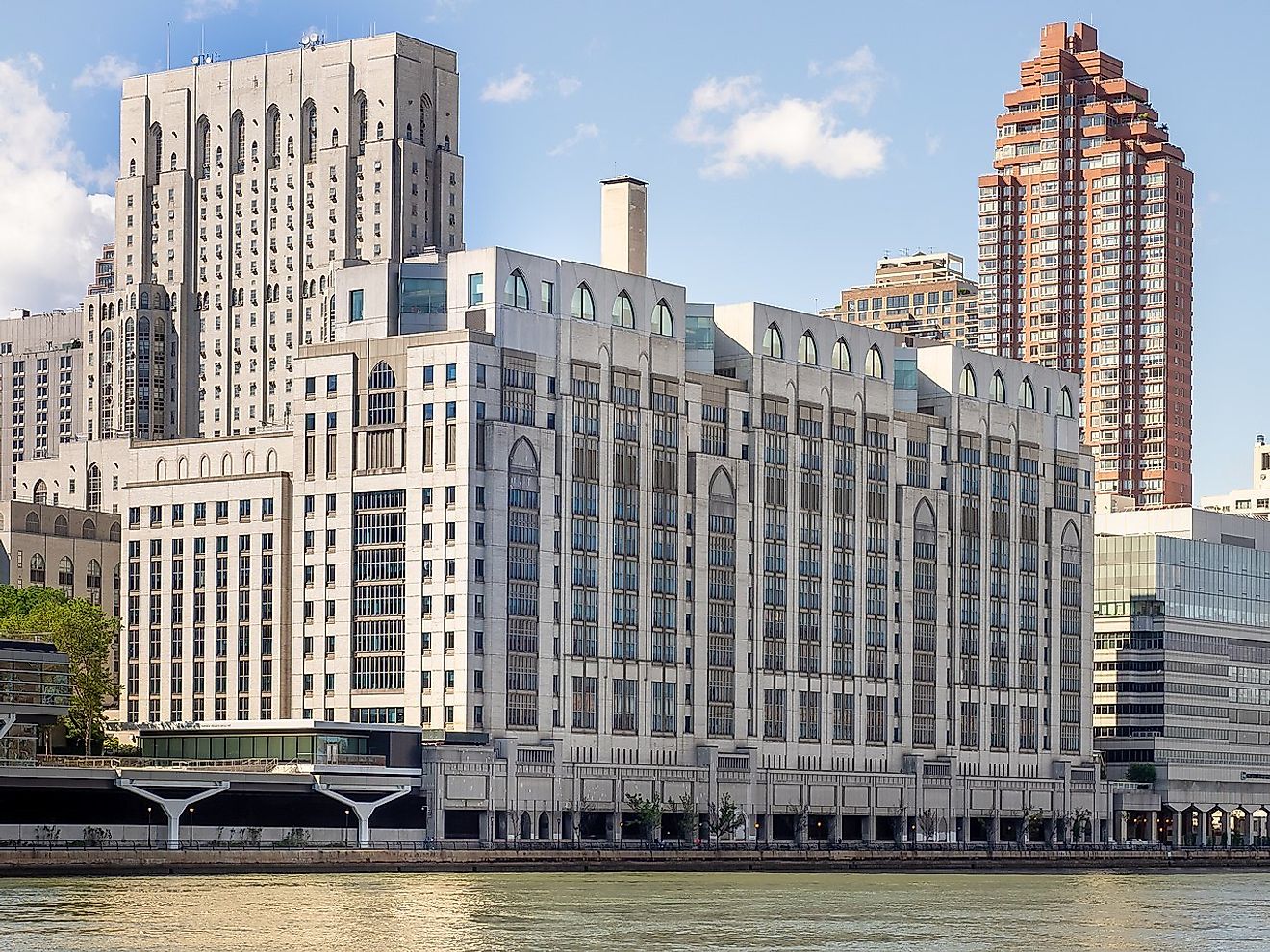 New York, America's largest city, is also home to it's largest and most comprehensive hospital. With both Weill Cornell Medicine and Columbia University training students in a variety of medical fields, New York Presbyterian Hospital is at the forefront of training and education for future medical professionals and a national leader in research. The 2,600 bed capacity is not it's only impressive set of numbers. Over 13,000 babies are born each year at NYP, which also performs nearly 80,000 surgeries and admits 48,000 patients to the emergency room annually.