The Most Populated Countries In Africa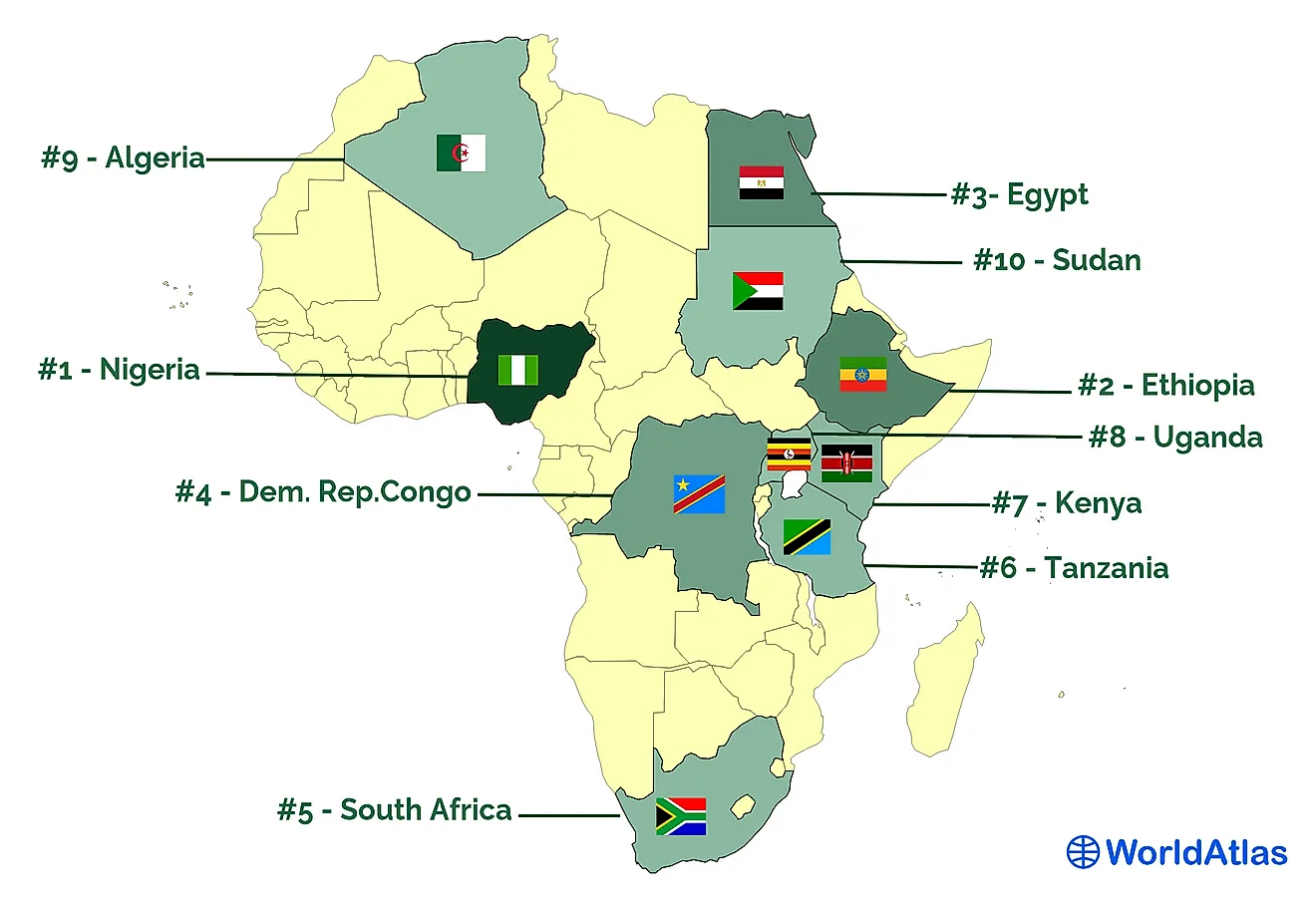 In a continent known for its colossal size and cultural diversity, Africa encompasses nearly 13 million square miles, with a population surpassing 1.3 billion. According to World Population Review, Africa has the youngest population worldwide with 41% of its population under the age of 15. With 54 countries, Africa exhibits a diverse range of language, landscape, beliefs, and cultures. We've put together a brief overview of the ten most populous countries in Africa according to data from the World Bank. 
1. Nigeria - 200,963,600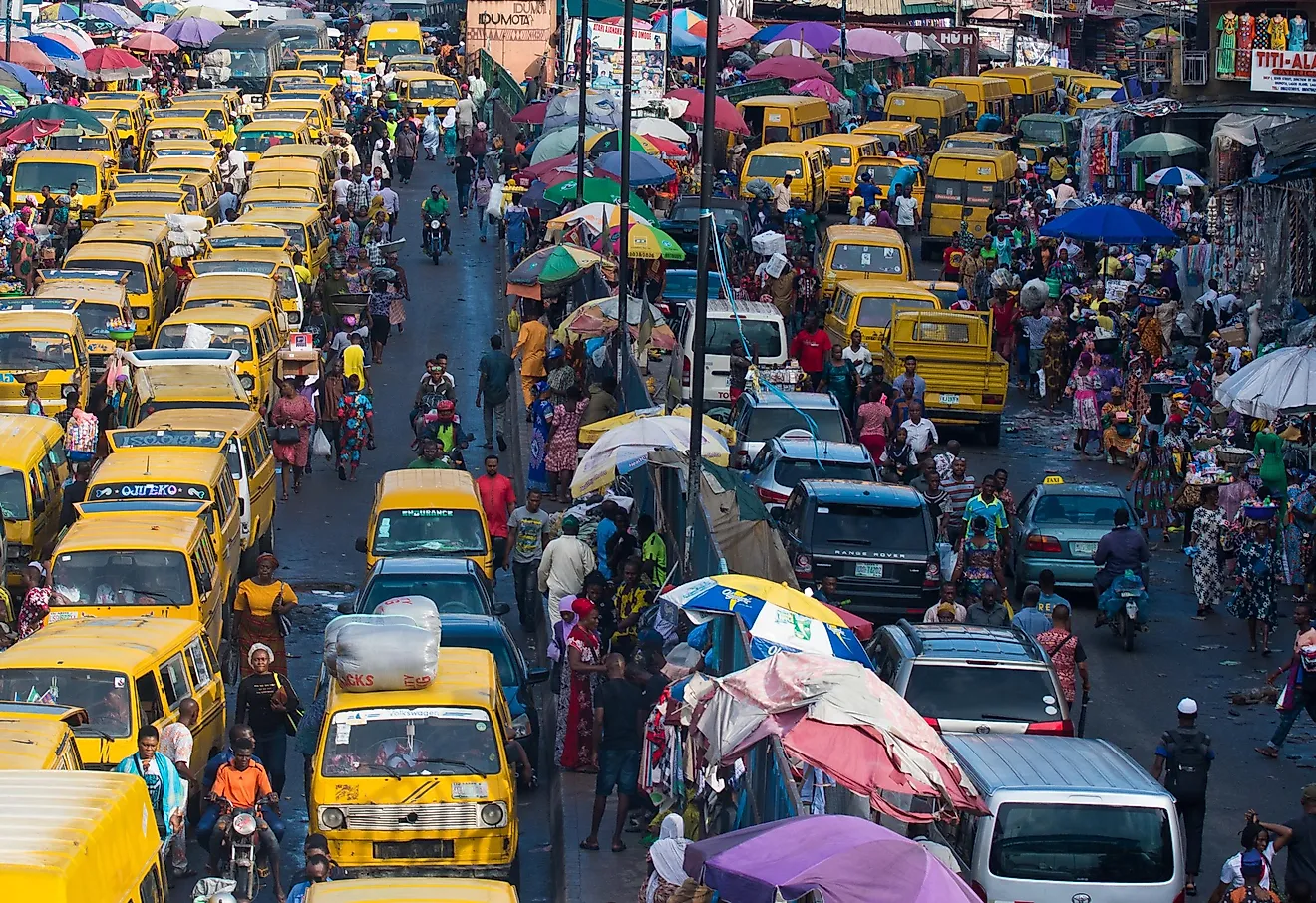 As the most populous nation in Africa, Nigeria is home to over 206 million inhabitants. Each year, its population increases by nearly 5.5 million. With 2.64% of the world's population, Nigeria is the seventh most populous country worldwide. 
2. Ethiopia - 112,078,730

Located in Africa's horn on its east coast, the landlocked nation of Ethiopia is the second most populous nation in Africa. It holds about 112 million people with an annual growth rate of 2.6%. This culturally diverse region is home to over 80 ethnic groups of multiple origins, including Cushitic and Afro-Asiatic. 
3. Egypt - 100,388,070

A large portion of Egypt's over 100 million inhabitants resides in Cairo and cities along the River Nile, with 43% of the population living in urban areas. The nation's population makes up 1.31% of the world's population. With an annual population growth of 1.8 million, Egypt experiences an annual growth rate of 1.94%. 
4. The Democratic Republic of Congo - 86,790,570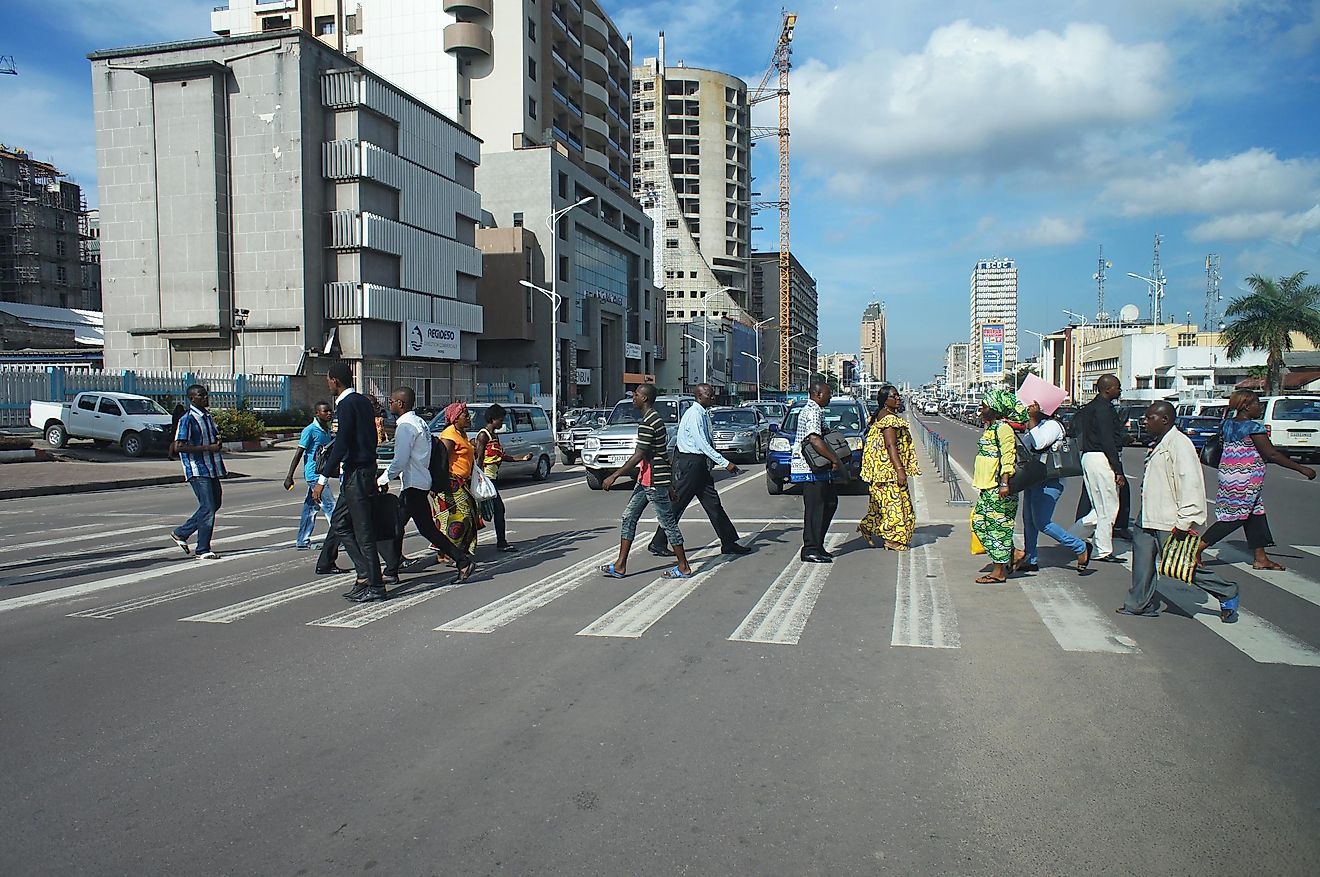 After experiencing rapid population growth in recent decades, The Democratic Republic of the Congo is now Africa's fourth most populous nation. It is the second-largest country in Africa by landmass and one of the fastest-growing nations globally. From 1990 to 2010, the country increased its population from 34 million to 64 million. Today, DR Congo's population is nearly 87 million.
5. South Africa - 58,558,270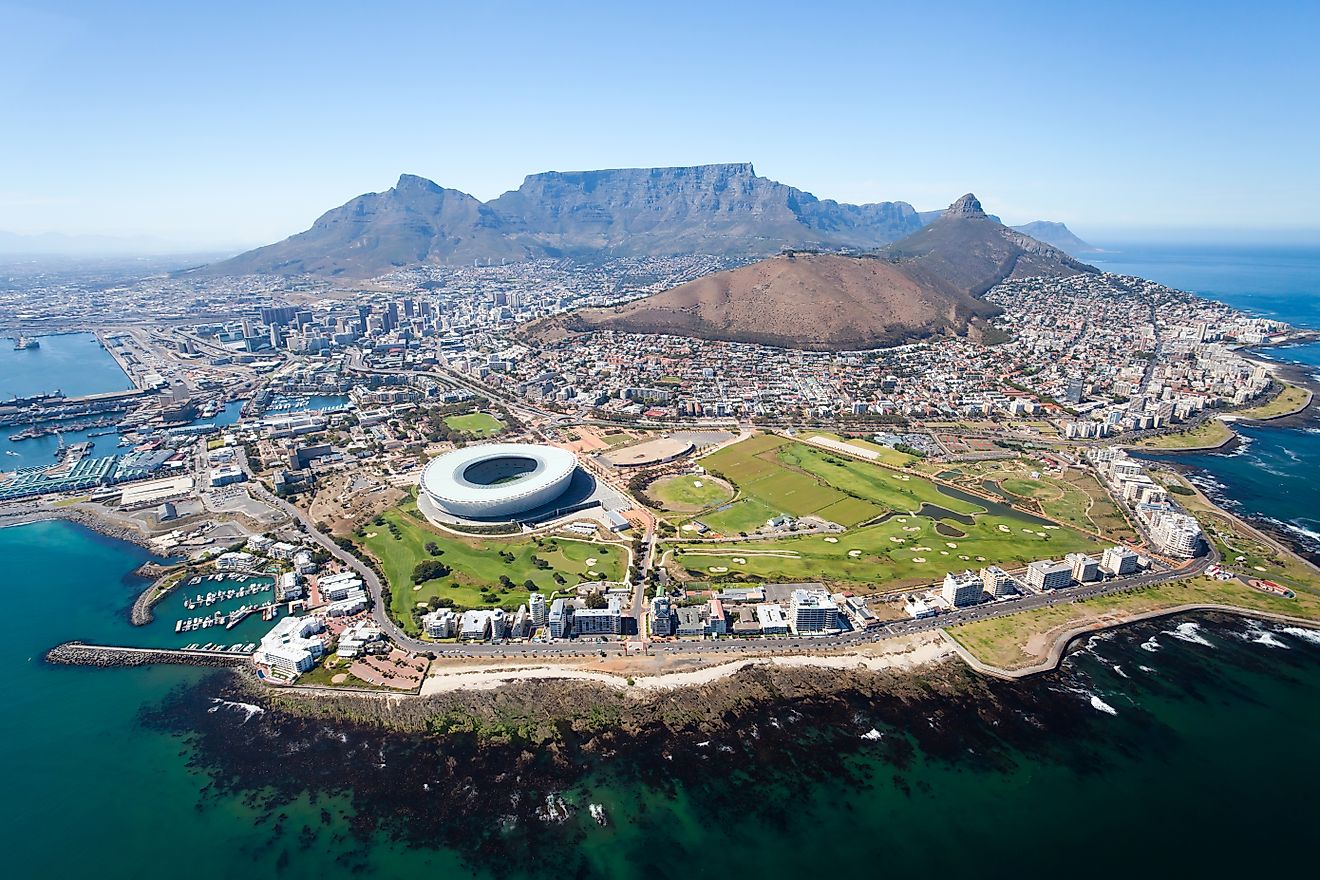 Ranked as Africa's fifth-most populous country, South Africa is home to over 58 million inhabitants. The country currently has a 1.28% annual increase, falling considerable from its highest peak in 1983, when the population increased by 2.8%. South Africa makes up 0.76% of the world's population and is one of the most developed countries in Africa.
6. Tanzania - 58,005,460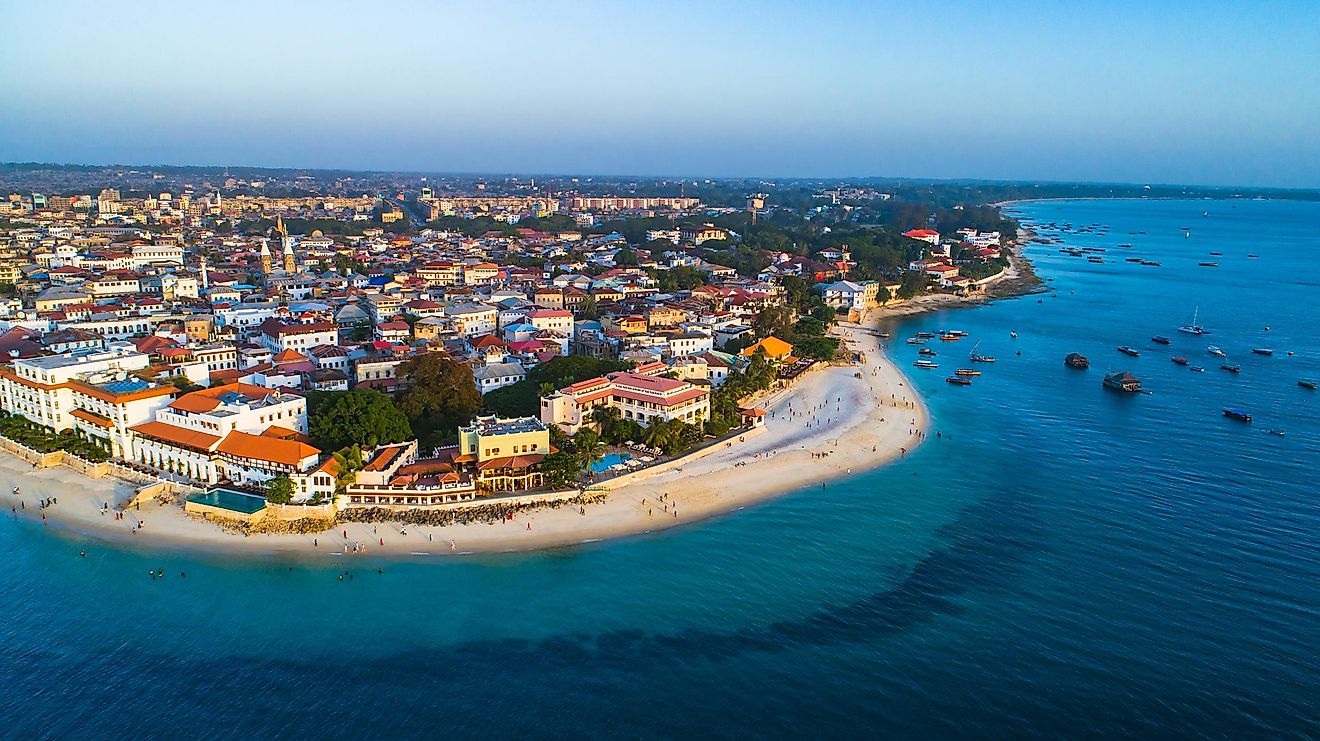 Located just west of the Indian Ocean in East Africa, Tanzania holds a population of just around 58 million residents. Their population growth ranks among the highest at 2.98%, with the expectation of doubling in the next 24 years. 
7. Kenya - 52,573,970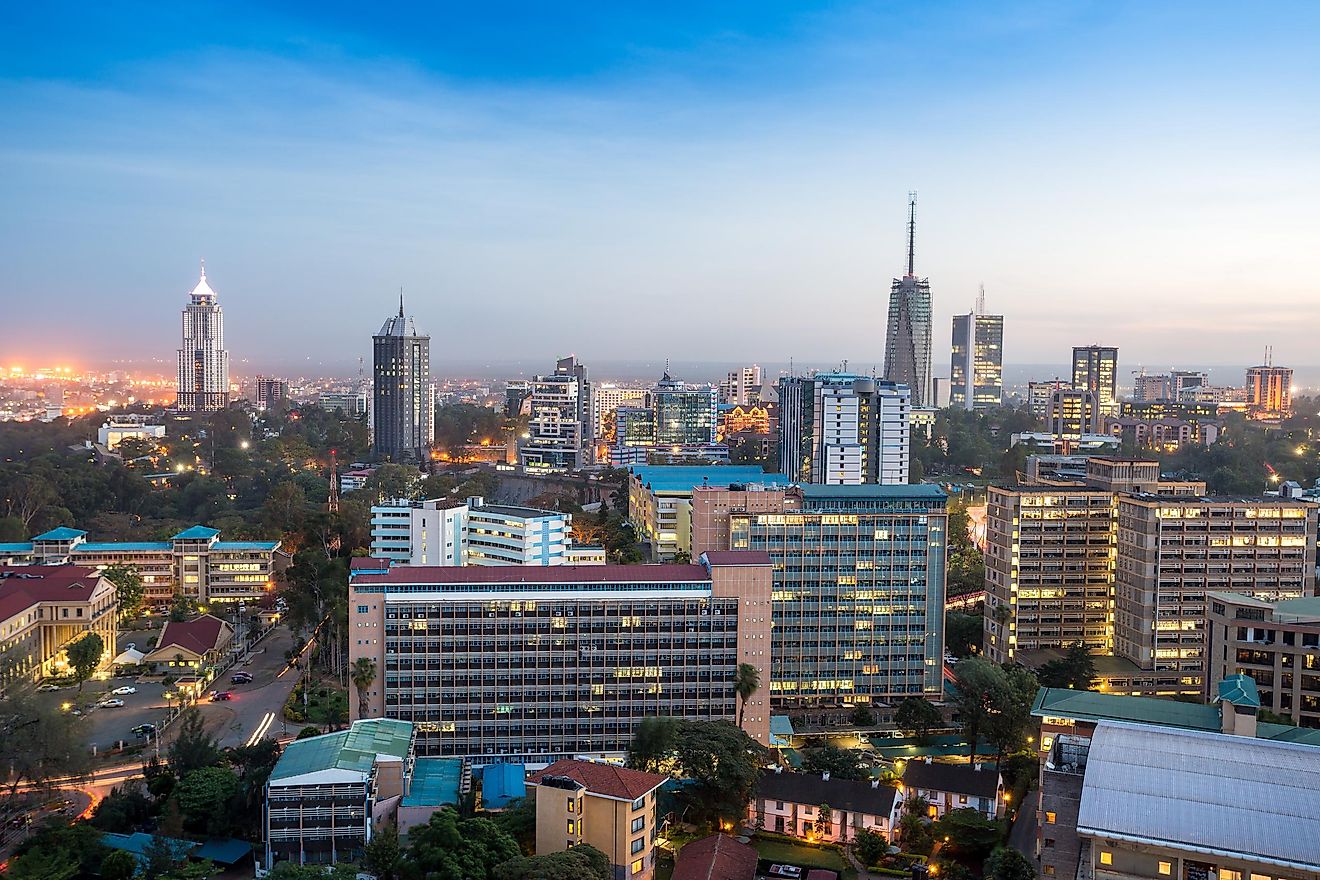 Famous for its safaris, this East African country's economy is rapidly growing. With the majority of the around 52 million Kenyans under 30, Kenya is one of Africa's youngest nations. The country represents 0.69% of the world's population, with its numbers expected to double by 2040. 
8. Uganda - 44,269,590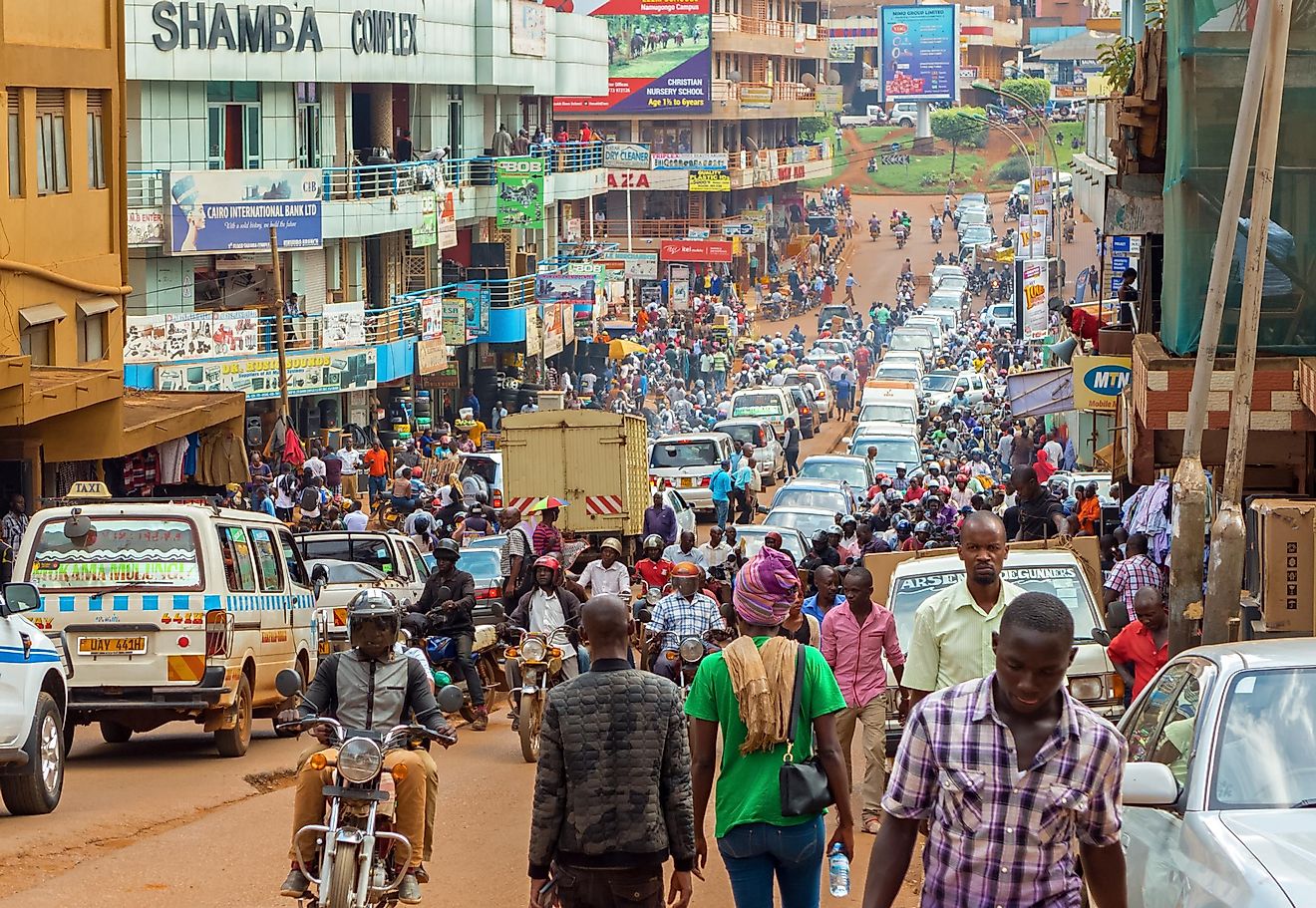 This landlocked country in East Africa is home to approximately 44 million people. With an annual population growth rate of 3.32%, Uganda is one of the world's most rapidly growing nations. Its median age is 16.7 years.
9. Algeria - 43,053,050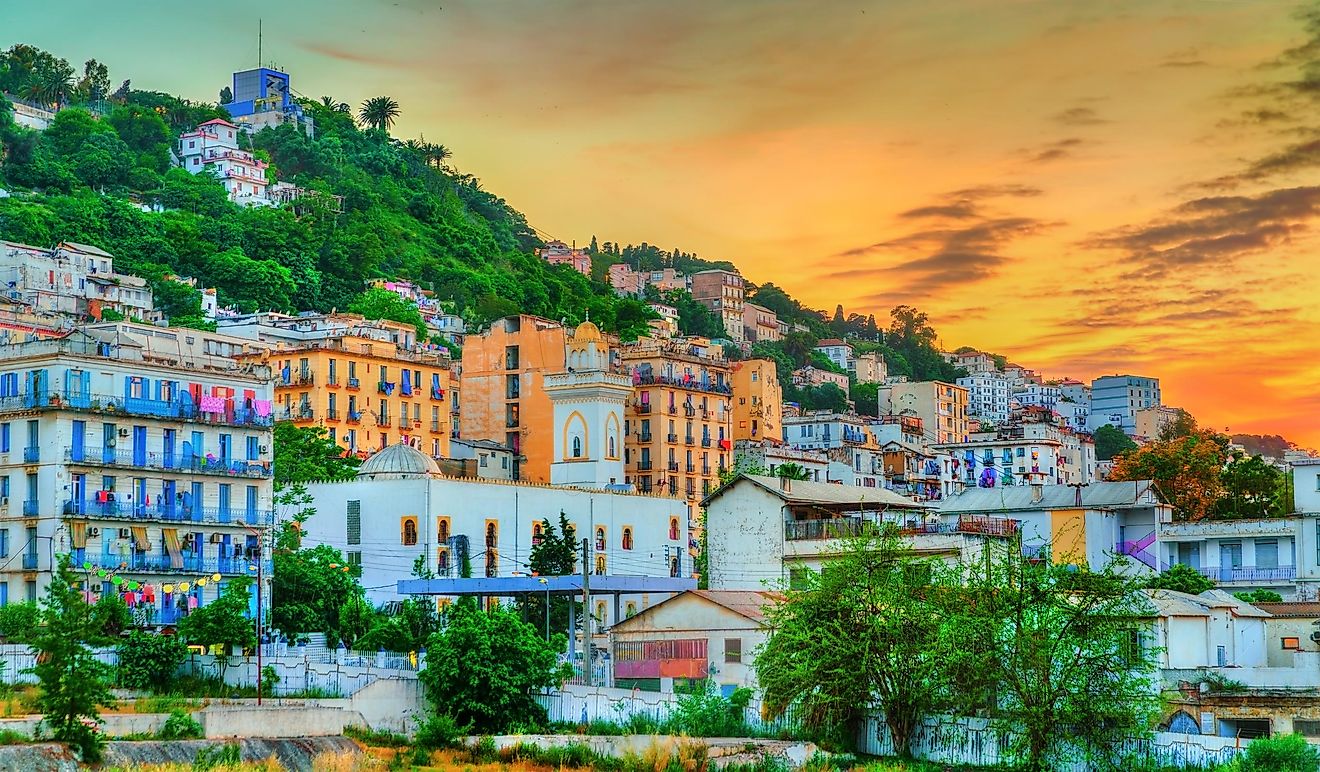 Considered the largest country in Africa, Algeria's 919,600 square miles are predominately desert. Most of the country's estimated 43 million inhabitants reside in its urban areas or near water sources. With an annual population growth rate of 1.85%, it's expected the population will double by 2050.  
10. Sudan - 42,813,240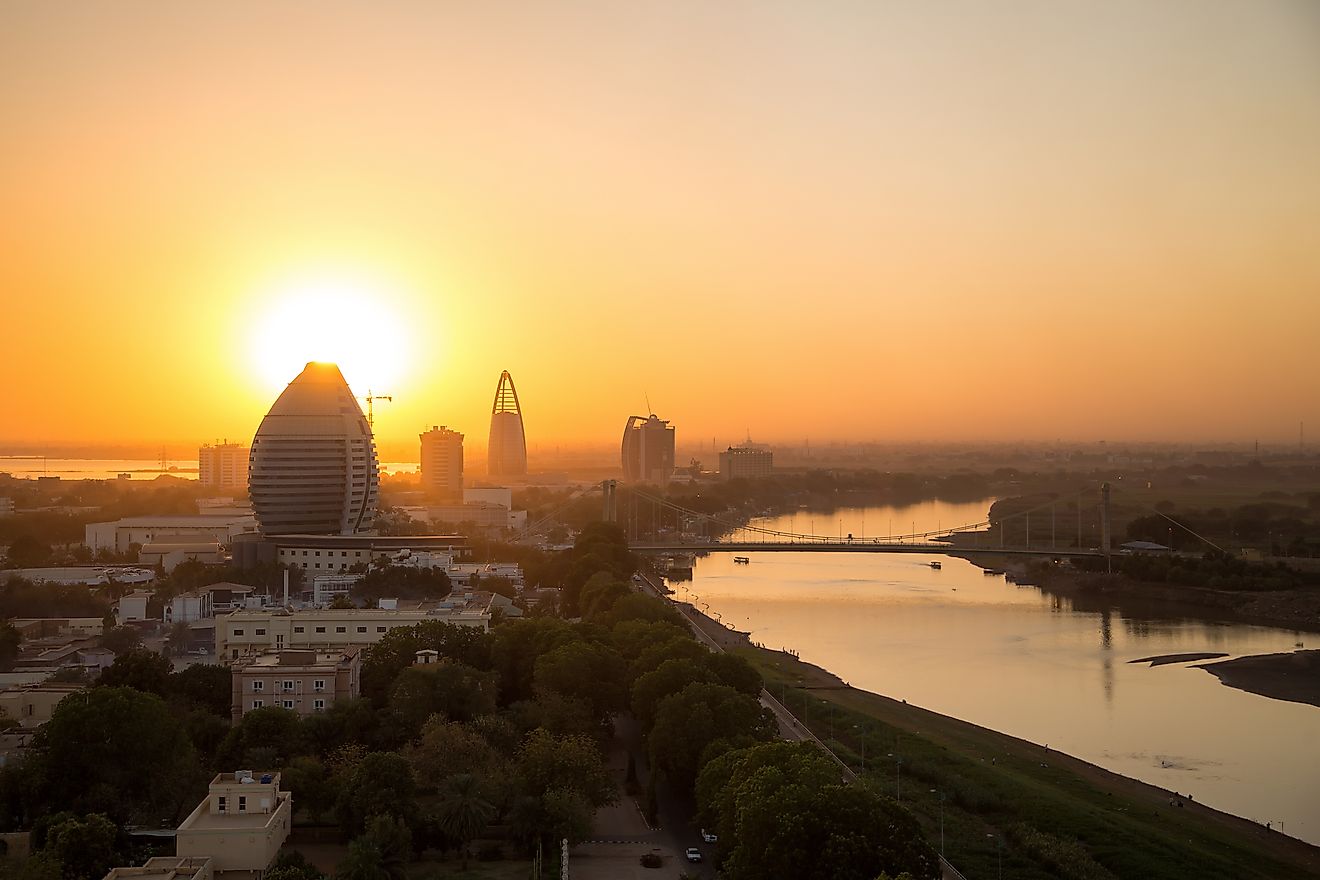 With a population approaching 43 million people, Sudan is one of Africa's most populous countries. This North African country borders South Sudan and Egypt. Although most of Sudan's land is arid, it's home to several major settlements along its riverbanks. 
African Countries By Population
| Rank | Country | Population |
| --- | --- | --- |
| 1 | Nigeria | 200,963,600 |
| 2 | Ethiopia | 112,078,730 |
| 3 | Egypt | 100,388,070 |
| 4 | Democratic Republic of the Congo | 86,790,570 |
| 5 | South Africa | 58,558,270 |
| 6 | Tanzania | 58,005,460 |
| 7 | Kenya | 52,573,970 |
| 8 | Uganda | 44,269,590 |
| 9 | Algeria | 43,053,050 |
| 10 | Sudan | 42,813,240 |
| 11 | Morocco | 36,471,769 |
| 12 | Angola | 31,825,290 |
| 13 | Ghana | 30,417,860 |
| 14 | Mozambique | 30,366,040 |
| 15 | Madagascar | 26,969,310 |
| 16 | Cameroon | 25,876,380 |
| 17 | Cote d'Ivoire | 25,716,540 |
| 18 | Niger | 23,310,720 |
| 19 | Burkina Faso | 20,321,380 |
| 20 | Mali | 19,658,030 |
| 21 | Malawi | 18,628,747 |
| 22 | Zambia | 17,861,030 |
| 23 | Senegal | 16,296,360 |
| 24 | Chad | 15,946,880 |
| 25 | Somalia | 15,442,910 |
| 26 | Zimbabwe | 14,645,470 |
| 27 | Guinea | 12,771,250 |
| 28 | Rwanda | 12,626,950 |
| 29 | Benin | 11,801,150 |
| 30 | Tunisia | 11,694,720 |
| 31 | Burundi | 11,530,580 |
| 32 | South Sudan | 11,062,110 |
| 33 | Togo | 8,082,370 |
| 34 | Sierra Leone | 7,813,220 |
| 35 | Libya | 6,777,450 |
| 36 | Congo | 5,380,510 |
| 37 | Liberia | 4,937,370 |
| 38 | Central African Republic | 4,745,190 |
| 39 | Mauritania | 4,525,700 |
| 40 | Eritrea | 3,213,970 |
| 41 | Namibia | 2,494,530 |
| 42 | The Gambia | 2,347,710 |
| 43 | Botswana | 2,303,700 |
| 44 | Gabon | 2,172,580 |
| 45 | Lesotho | 2,125,270 |
| 46 | Guinea-Bissau | 1,920,920 |
| 47 | Equatorial Guinea | 1,355,990 |
| 48 | Mauritius | 1,265,710 |
| 49 | Eswatini | 1,148,130 |
| 50 | Djibouti | 973,560 |
| 51 | Comoros | 850,890 |
| 52 | Cabo Verde | 549,930 |
| 53 | Sao Tome and Principe | 215,060 |
| 54 | Seychelles | 97,630 |