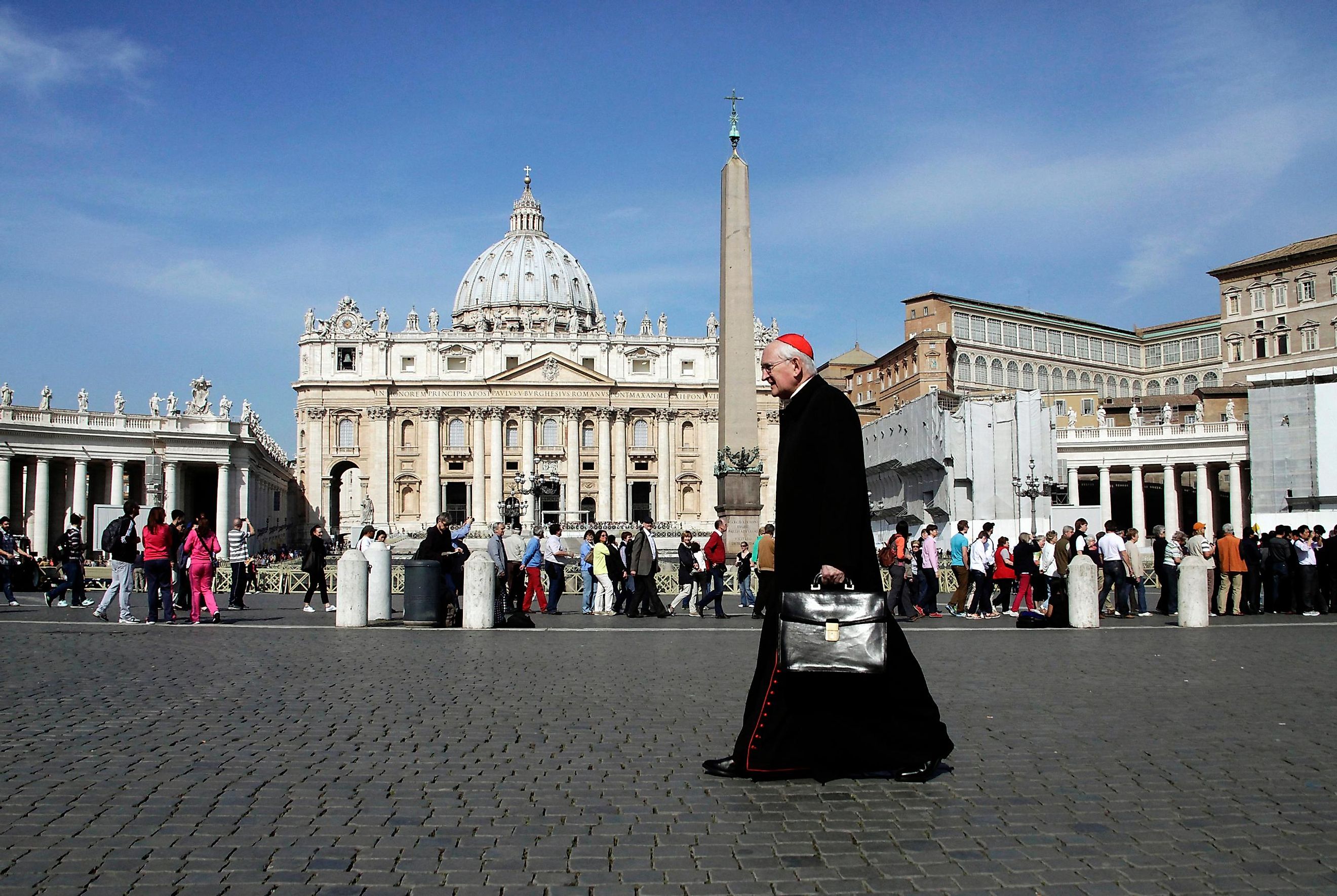 The 10 Least Populated Countries in the World
Exclusivity is the name of the game when it comes to these low-pop paradises. The common ground between these tropical rainforests, ancient fortresses, and sacred grounds is the fact that only a privileged few get to claim residency there. Luckily for the rest of us, visitation is as encouraged as it is fruitful: abundantly. So before you miss out on what the most prestigious of world travelers are raving about, ease into this article about ten countries that are beloved by the handful of locals that inhabit them. The population data is based on United Nations 2022 population estimates.
1. Vatican City, Population: 799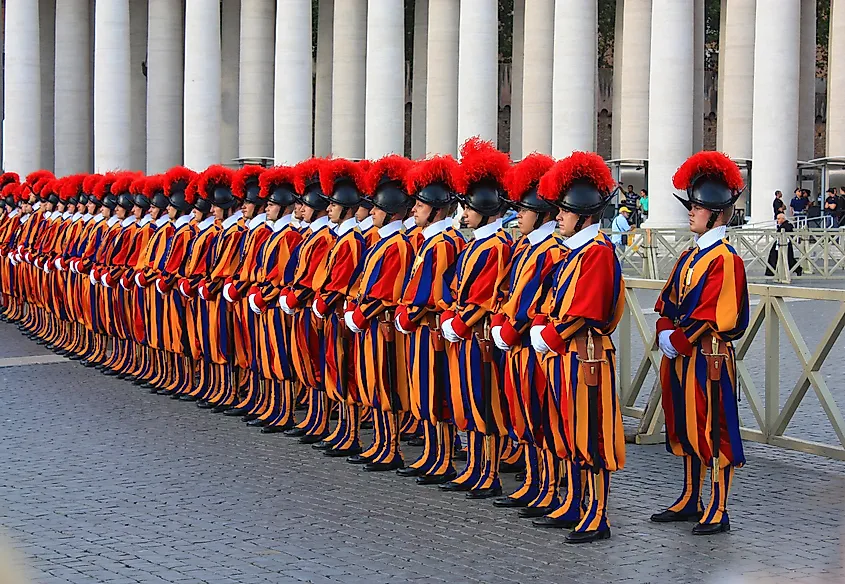 In 1929, the powers-that-be decided that an area of 82 football fields was enough to constitute a country. Ironically, the 1926 independence of Vatican City was due to the church's loss of lands that the freshly united Italy claimed in 1870. This bite-sized country hosts a population of less than a thousand, consisting of priests and nuns from all over the world. Notable structures include the Sistine Chapel, St Peter's Basilica, and St. Peter's Square. The square can accommodate a crowd of 80 thousand, most of whom are pilgrims eager to hear the Pope speak. Vatican City is proof that it takes a village to raise a global church.
2. Nauru, Population: 11,232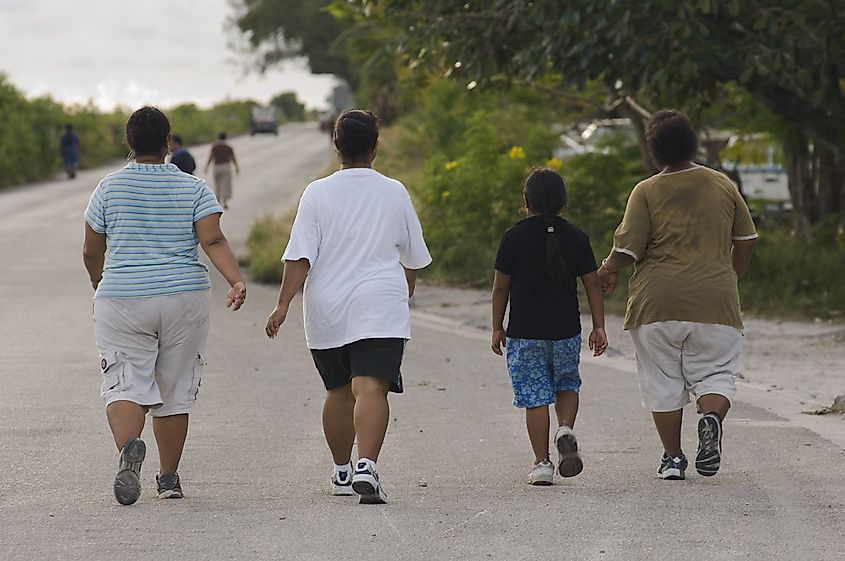 At just barely over 8 square miles, one can only imagine the wanderlust that adolescents who grew up in Nauru have had. A singular fertile strip offers agricultural opportunity through the cultivation of pineapples, bananas, coconuts, and essential vegetables. Unfortunately, 80% of the land has been ravaged by phosphate mining, preventing any development or use. The first settlers of Nauru arrived more than 3 thousand years ago and utilized aquaculture for survival. The arrival of Europeans in the 1800s, and the following two world wars, ushered in many trials for the Nauru indigenous community. Therefore, it is remarkable that the island is doing as well as it is today.
3. Tuvalu, Population: 11,722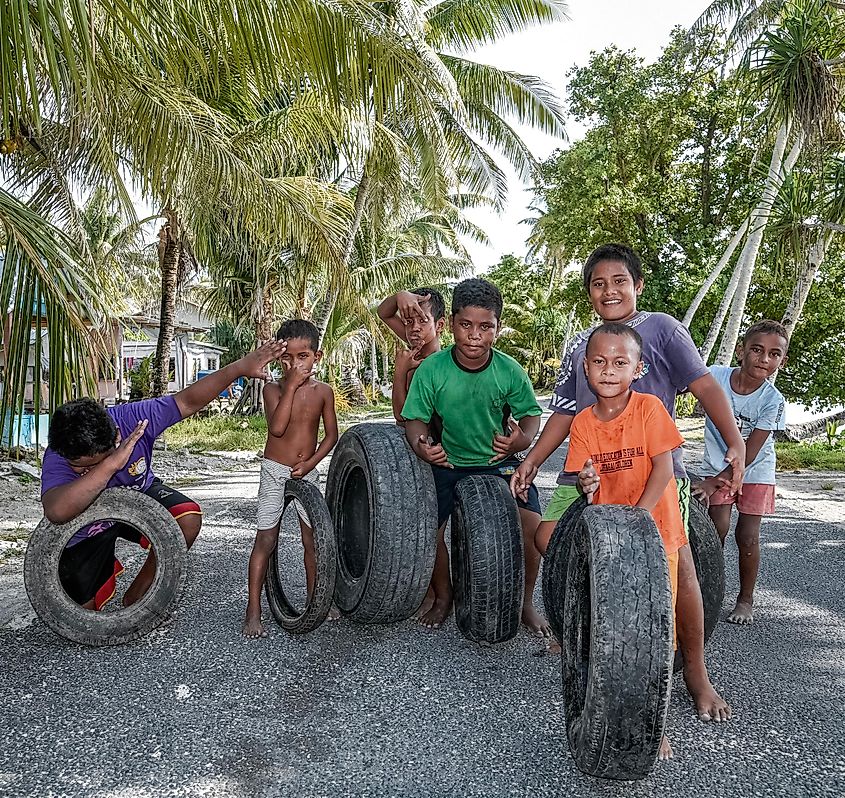 A Polynesian paradise resting between Hawaii and Australia, Tuvalu is the definition of Mother Earth's give-and-take. Rising seawaters threaten the habitability of the island over the next hundred years, so the tight-knit Tuvaluans focus on living in the here and now. The sea-faring traditions of their ancestors still live on, in canoe crafting and cultural events. Lively activities, such as kilikiti, a game like cricket, keep the populace joyful. Coconut-based dishes are common for this island community; the milk-of-which has mostly replaced the use of animal milk. Discussions of climate change are occasionally initiated through art exhibitions. This impending trial will sit heavily on the shoulders of Tuvaluans until the last goodbye is said to their beloved homeland.
4. Palau, Population: 22,927
An island republic first settled around 2000 BCE, Palau witnessed the heavy toll of 20th-century warfare and lived to tell the tale. Found east of the Philippines and north of Australia, the nation formed in 1994 when a 1947 trusteeship with the United States ended. Japan occupied Palau between 1914 and 1944 until the United States invaded during World War II. The battle saw a total of 12,000 deaths between either side during that vicious struggle. Today, Palau is a textbook example of successful state building, albeit its strongest weakness is a reliance on international aid. A gorgeous collection of islands in its own right, Palau is worth the trip.
5. San Marino, Population: 34,037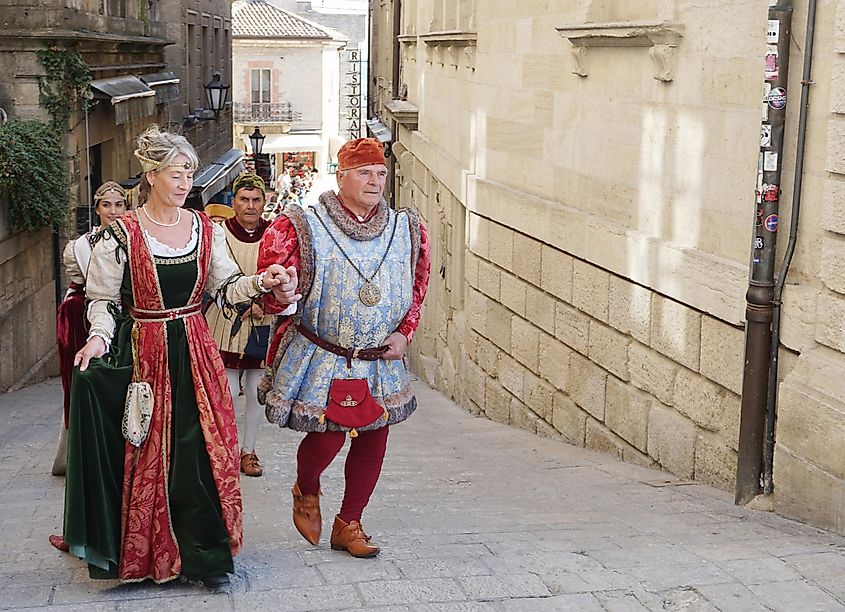 A country-sized castle, San Marino started as a church on a hill in 300 AD and continues today as a proud republic. The independence was granted in 1862 by Giuseppe Garibaldi, a leading figure in Italy's reunification, because San Marino sheltered him and his wife from persecution in the preceding years. Despite extreme hardships after World War I, San Marino is now extremely prosperous in GDP per capita. Aesthetically, the country is dominated by the fortress of Guaita on Mount Titano, which is positioned in the heart of this 23-square-mile nation. Ultimately, what is the essence of San Marino? An ancient dream turned into a modern reality.
6. Liechtenstein, Population: 39,135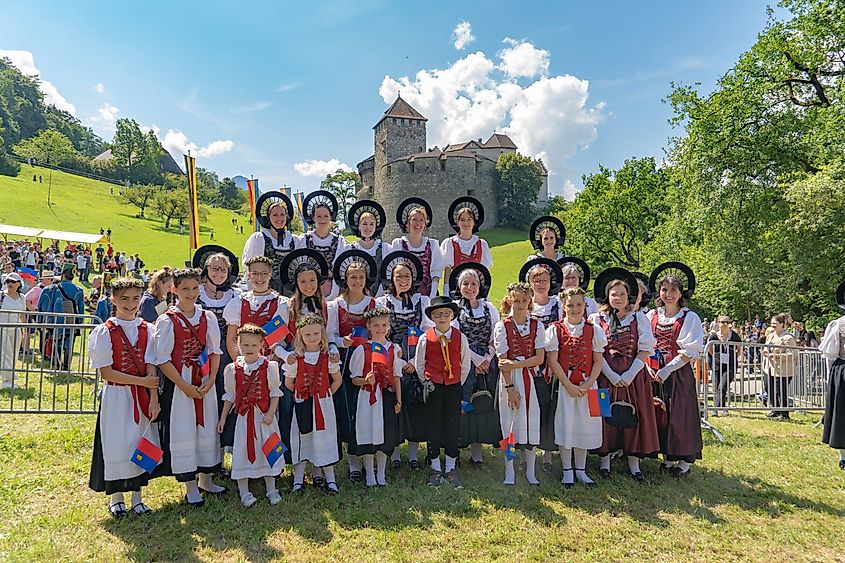 A landlocked woodland in the center of a continent, Liechtenstein is a German-speaking halfway point between Switzerland and Austria. At 15 miles long, "if you blink, you'll miss it," Liechtenstein still manages to impact the world with its second-highest GDP-per-capita rating. The country, while officially neutral, had complicated ties with Nazi interests during WWII, and an ongoing dispute over property expropriations is continuing in the International Court of Justice. Geographically, Liechtenstein sits in the Upper Rhine valley of the Alps and hosts a 1.2-mile-long border. Full of mountains, rivers, and lakes, the area's natural beauty is unprecedented in countries with similarly modest populations.
7. Monaco, Population: 39,684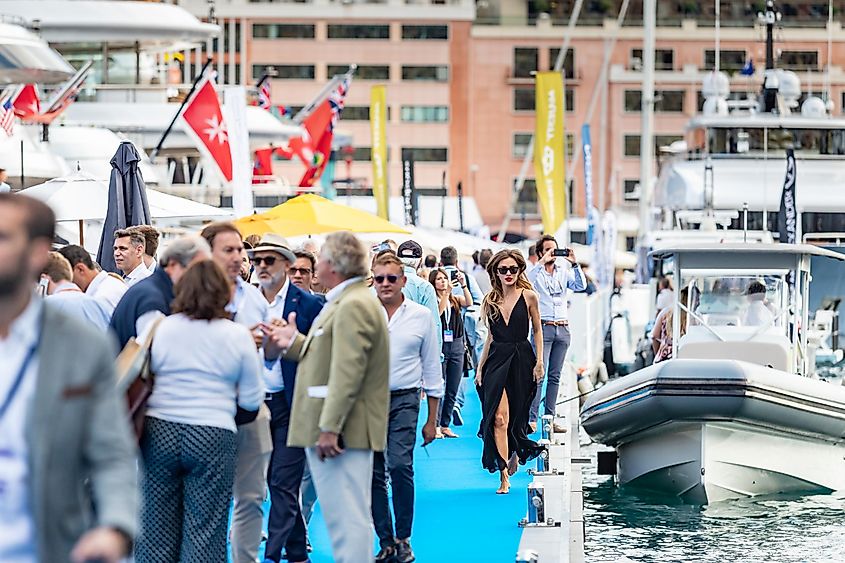 A country where it can be said that money rules. Around 32% of the population have millionaire portfolios and choose to live in this population-dense, tiny piece of land. The unique architecture of this 0.75-square-mile nation, which accommodates so many people, is what makes the Monaco Grand Prix so unique. Furthermore, Monaco hosts numerous casinos and an annual yacht show in late September. While not a part of the European Union, the euro is Monaco's primary currency. First settled around 500 BC, Monaco is a new mood in an old realm.
8. Marshall Islands, Population: 53,327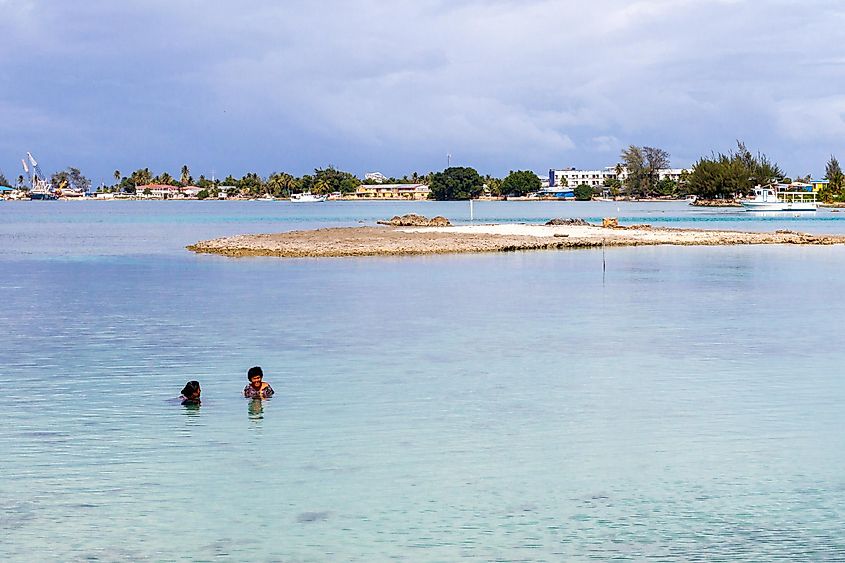 Twenty-nine atolls and five islands make up this immaculate archipelago, located in the Micronesia region of the Pacific. The action is centered on the nation's capital, Majuro, which hosts over half of the country's total population. Scuba diving is a popular activity for those lucky enough to visit this snapshot of heaven, where reefs host alien coral formations and rainbow-patterned aquatic life. The country has had a tight association with the United States ever since it took control in 1944. Nuclear testing occurred on the infamous Bikini Atoll until 1958, but thankfully no kaiju have been spotted yet.
9. Saint Kitts and Nevis, Population: 57,713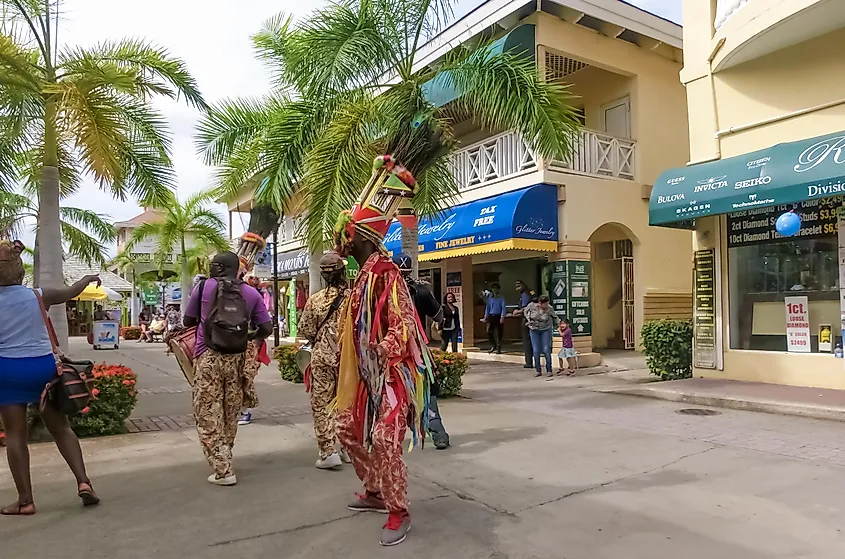 If one is the loneliest number, then two, at least, is company. The two islands of Saint Kitts and Nevis merged into a federation in 1967, following a desire to reign in the sugarcane-based economy. This Caribbean nation, located north of Venezuela, outlawed slavery in 1834, only to offer "employment" to the freed people in a continuation of labor under their former owners. Today, while the federation has no military, 300 personnel are positioned as a policing force that also targets illegal drug trade activity. Notably, homosexuality is only recently legal as of 2022. Despite its troublesome past, tourists flock to Saint Kitts and Nevis every year as the country continues to improve itself more and more.
10. Dominica, Population: 75,748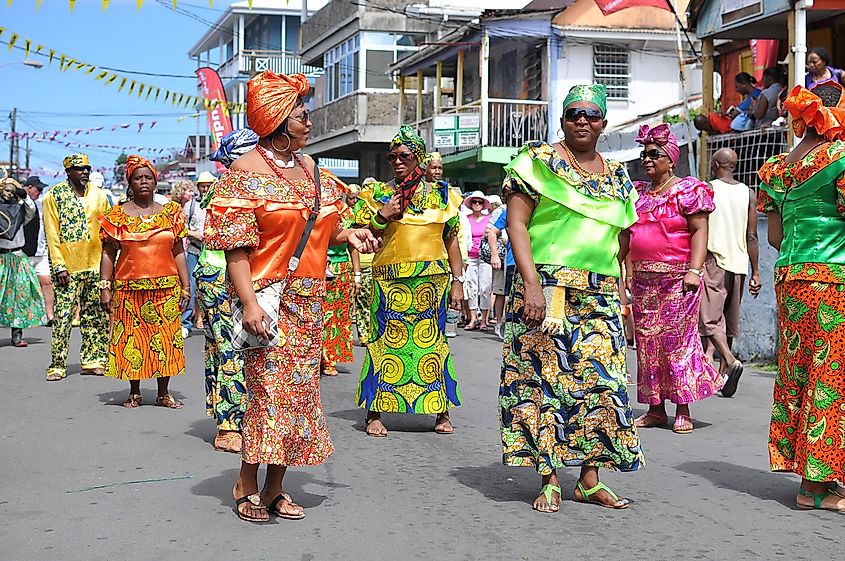 Rainforests and volcanoes interlock on this fantastical island, located 60 miles southeast of Saint Kitts and Nevis in the Caribbean. The architecture is awash with vibrantly colored housing and botanical features, adding to the list of reasons Dominica is a popular cruise ship stop. The island's interior hosts beautifully-maintained hiking trails and wooden walkways that cross underneath waterfall formations. It is worth noting that most of the population is of African descent due to the era of importing enslaved people from West Africa to operate coffee plantations. The creole culture is alive and well in Dominica, where thematic dance and music festivals are frequent.
Sometimes less is more, and these ten nations have proven that. Rich in culture, experience, and history, each population forms a greater whole that ultimately enriches the world we all live in. Many of these destinations are tourist hotspots, which go beyond the traps seen in denser countries. Indeed, the tight-knit bonds that healthy communities foster radiate a welcoming atmosphere for guests. Be it for the stunning views or quality cuisine, keep each of these modest gems in mind when planning your next world tour.
The 20 Least Populated Countries In The World 
| Rank | Country | Population |
| --- | --- | --- |
| 1 | Vatican City | 799 |
| 2 | Nauru | 11,232 |
| 3 | Tuvalu | 11,722 |
| 4 | Palau | 22,927 |
| 5 | San Marino | 34,037 |
| 6 | Leichtenstein | 39,135 |
| 7 | Monaco | 39,684 |
| 8 | Marshall Islands | 53,327 |
| 9 | Saint Kitts and Nevis | 57,713 |
| 10 | Dominica | 75,748 |
| 11 | Andorra | 77,392 |
| 12 | Seychelles | 96,760 |
| 13 | Antigua and Barbudas | 107,144 |
| 14 | The Federated States of Micronesia | 109,471 |
| 15 | Grenada | 110,170 |
| 16 | Saint Vincent And The Grenadines | 111,184 |
| 17 | Tonga | 112,933 |
| 18 | Kiribati | 126,413 |
| 19 | Samoa | 202,508 |
| 20 | Barbados | 288,529 |