Countries That Have Produced The Most Serial Killers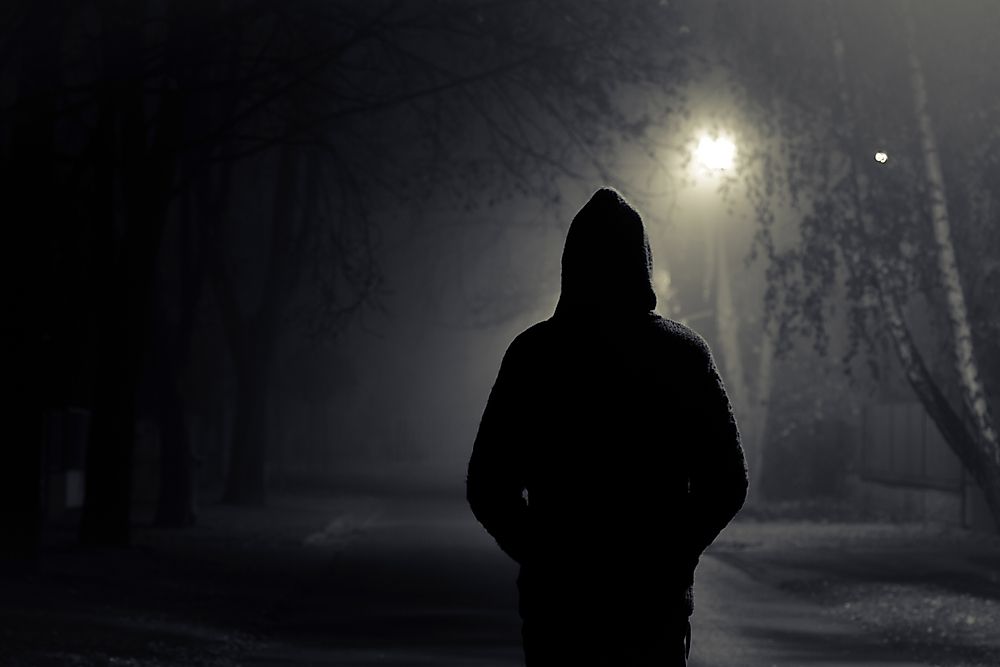 Serial killers are distraught people who kill others one by one for gratification or some specific motives in a pattern. An FBI agent, Robert K. Ressler coined the term 'serial killer'. No particular factor motivates a serial killer to kill. Nearly, all killers get a sense of happiness after killings. A history of childhood abuse, cultural conditioning, and uncaring relationship with parents are some of the strong factors that play a great role in turning them into a serial killer. While some kill people who belong to a specific gender or age, some choose their victims precisely based on a particular personality trait or profession.
The Top Rankers
In serial killing, the USA with a staggering figure of 2743 serial killers stays at the top position. This figure is approximately 19 times more than the number of serial killers in England. In the USA, the serial killers are of all races like White, Black, Hispanic, Asian, and Native Americans. However, a majority of them i.e. more than 50 percent are white with an average age 33.44 years. The most common method adopted by these serial killers in the US is bombing, strangulation, poisoning, and stabbing. Some of the notable serial killers in the US are David Berkowitz, Edmund Kemper, Larry Bittaker and Roy Norris. Of these, David Berkowitz shot six people and wounded seven others while Edmund Kemper killed more than eight people including his grandparents and mother. England with 145 serial killers and South Africa with 112 serial killers are at the second and third position globally. In England, the worst serial killer until this date is a woman serial killer, Angel Maker. She killed nearly 400 babies in the 19th century under the impression of running a foster care for children born to unwed mothers. Similarly, Moses Sithole has the reputation of being one of the most brutal serial killers of South Africa. He committed 38 murders and 40 rapes. The other nations who have their names within the top seven nations with a maximum number of serial killers are Canada, Italy, Japan, and Germany. Countries like Australia, Russia and India are the other three nations that have serial killers and are the bottom-most positions of the top 10 nations with serial killers.
Nipping At The Bud
Serial killers are conscience-deprived people who draw pleasure by killing others using a particular modus operandi. It is difficult to identify such people as from their exterior appearance they seem quite harmless and kind. No surprises, there are still many unsolved cases of serial murders, and this means many serial killers are at present roaming freely being unsuspected across the world. However, it is also true that digitization of criminal records and better investigation technologies are helping the investigation officers to detect the pattern of killing used in different murders and establish it clearly that whether it is the job of a serial killer or not. As a disturbed childhood is quite common in the profile of such killers, it is important to make sure every child is receiving love and care from his or her caregivers at home.
Countries That Produced The Largest Number Of Serial Killers
| Rank | Country | Number of Serial Killers |
| --- | --- | --- |
| 1 | United States | 2,743 |
| 2 | England | 145 |
| 3 | South Africa | 112 |
| 4 | Canada | 101 |
| 5 | Italy | 94 |
| 6 | Japan | 91 |
| 7 | Germany | 75 |
| 8 | Australia | 75 |
| 9 | Russia | 70 |
| 10 | India | 65 |