World Facts
Most Dangerous Countries in the World
Political instability, terrorist activity, violent crime, and lack of economic opportunity are all things which contribute to a country's level of danger.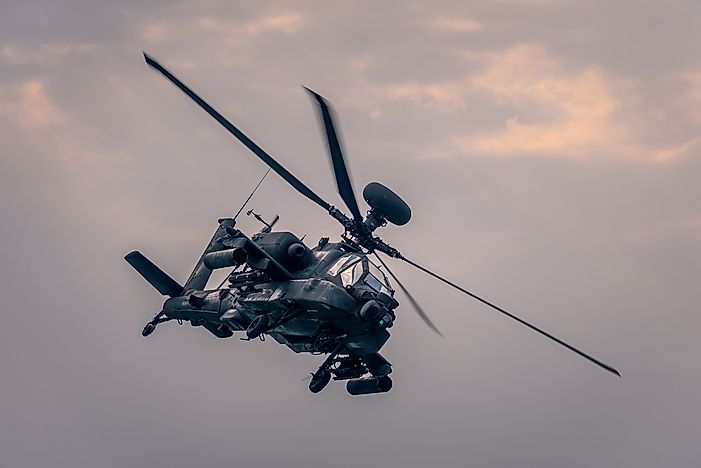 Sadly, recent years have seen the world become a more dangerous place. In the last seven years, there have been dramatic declines in safety and security in Africa, the Middle East, and all other regions globally except for Europe, which has actually witnessed some decline. The data presented in this article is based on The Legatum Prosperity Index. The main focus is put on its 'Safety & Security' sub-index, which takes several variables into consideration to rank countries based on relative danger and safety. The classification criteria include state-sponsored political violence, property theft, assault, safety walking alone at night, and many more. For our purposes, each of the top 10 most dangerous (least safe) countries will be investigated separately to provide an in-depth view into their respective security situations.
10. Yemen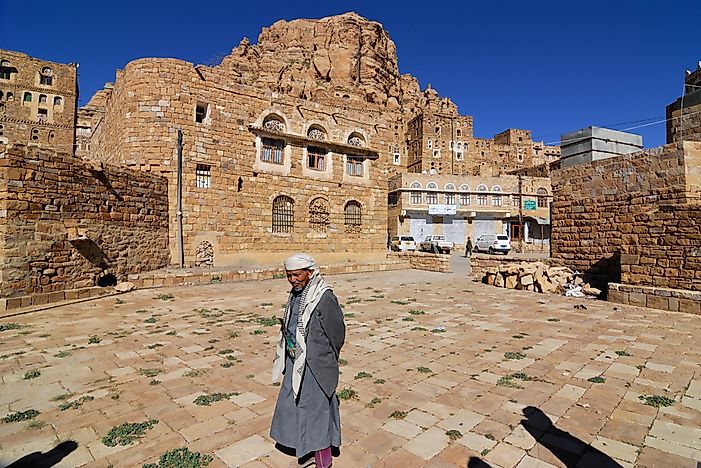 Yemen is a country found on the Arabian Peninsula, near Saudi Arabia and Oman. Since February of 2015, Sana'a, the historic capital city of Yemen, has been under rebel control as part of the Yemeni Civil War, which is still ongoing today. The government and security forces of Yemen have both been accused of corruption. Yemen also ranks last on the Global Gender Gap Report. The U.S. Department of State currently warns against all travel to Yemen, citing the heightened risk of conflict and terrorist activities. It has been reported that as many as 10,000 people have died in the Yemeni Civil War.
9. Philippines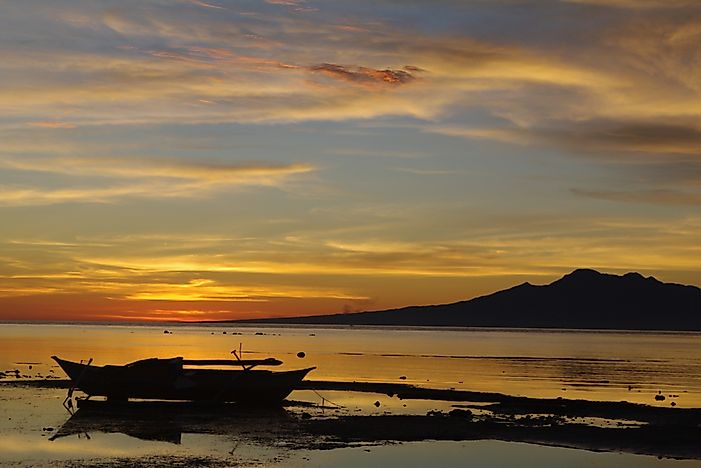 A new entry on the list, the Philippines ranks low on safety and security due to its current political situation. Although the Philippines was ranked moderately on all other sections of the Legatum Prosperity Index, they are found near the bottom of the list in terms of safety and security. The risk of terrorist attacks in the Philippines are a combining factor to their low position. Sporadic violent attacks are not unheard of in the Philippines.
8. Pakistan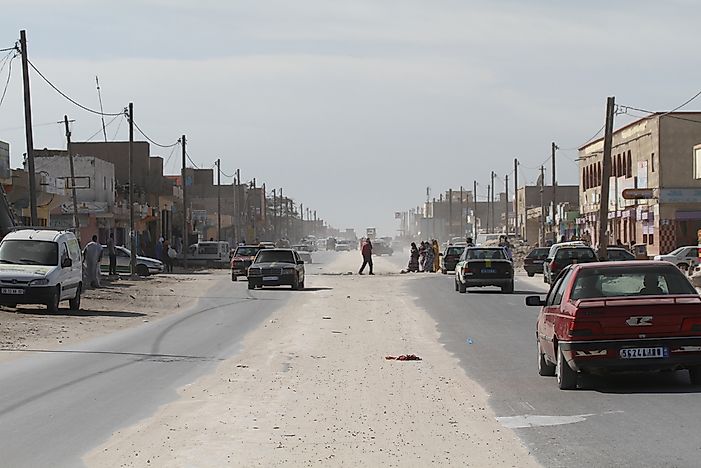 Located in South Asia, The Islamic Republic of Pakistan has been classified as the fifth most dangerous country in the world. Terrorism is said to be the biggest reason for its current state of insecurity, with high threats from terrorism, kidnapping, and sectarian violence present throughout most of Pakistan. The British government specifically mentions the heightened threat of terrorist attacks and kidnappings of western nationals as the biggest concerns for visitors there. Furthermore, travelling anywhere outside the Pakistani capital city of Islamabad is being strongly advised against by Western officials. Another reason for Pakistan's placement in this top 5 is the ongoing conflict that has permeated the nation since 2004. With a total of more than twenty thousand civilians killed throughout this period from war-related incidents, general safety and security within the country has to be assessed as being very low. With Taliban suicide attacks on so called "western institutions" on one side, and drone strikes being conducted by the United States and other Western forces fighting them on the other, Pakistan has to be considered one of the most dangerous countries in the world.
7. Colombia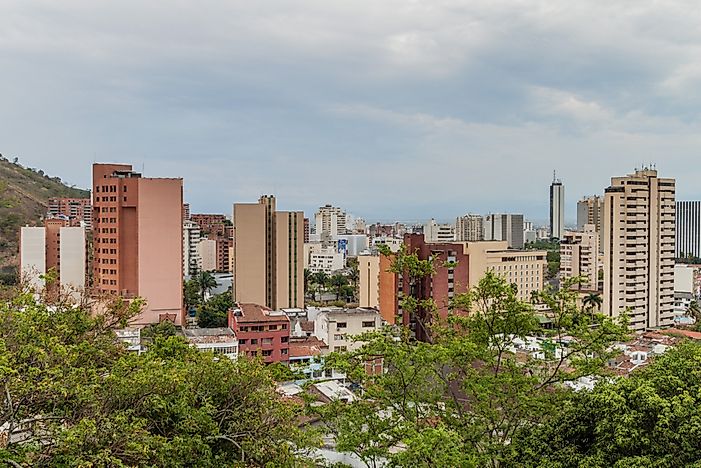 Much like the Philippines, the South American country of Colombia holds a moderate ranking in most other topics of the Legatum Prosperity Index. However, when it comes to safety and security, the country ranks very low. The ongoing wars between drug cartels and the government of Colombia is the main reason behind this ranking. Corruption is also a problem in Colombia, a country where people do not report a very high confidence in their government.
6. Sudan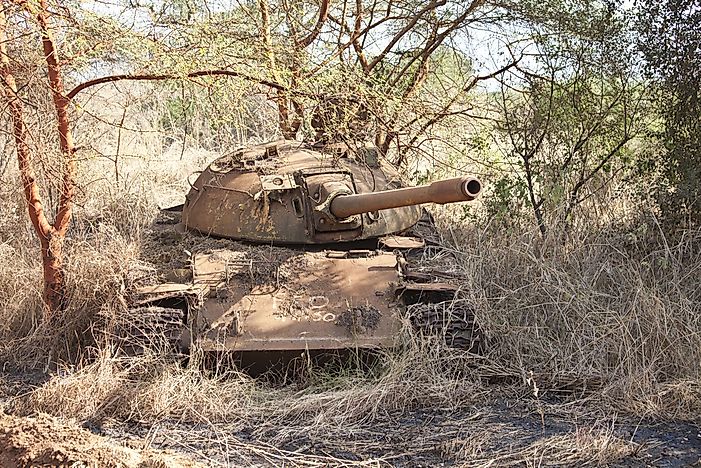 In Sudan, there is almost no likelihood of being mugged on the streets, and even traveling alone for women is relatively safe if they are dressed according to custom. Indeed, opposed to the other countries on the list, over a half of the territory of Sudan does not have travel advisories against it. This means that, after seeking some basic advice to familiarize yourself with regional activities and atmospheres, you can travel pretty safely. However, there are two regions of Sudan - South Kordofan and Darfur - which are extremely dangerous. South Kordofan's governor, for example, has previously been charged with war crimes against civilians and crimes against humanity by the International Criminal Court. On the other hand, there has been a regular war going on in Darfur since 2003, where Sudan's Revolutionary Front fights the Government of Sudan. Due to this, 2.3 million people have been displaced and it was estimated that in 2014 around 3.5 million people in Darfur-which is about half of its population-needed some kind of aid. This is in addition to the over 300,000 people killed overall (as estimated by the UN).
5. Nigeria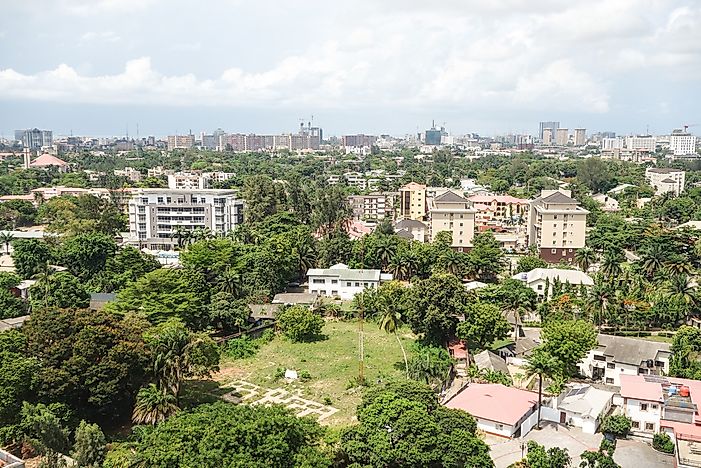 One of the most recent major violent events in Nigeria took place on December 12, 2015. That day a clash in Zaria, a city in Kaduna State, between the Nigerian Security Forces and the Islamic Movement in Nigeria broke out, and ultimately resulted in a number of deaths. The main focus of the Islamic Movement organization is to establish Islamic law in Nigeria, and remove western influence from the country. Due to their hatred towards westerners, kidnappings and terrorist attacks on places frequented by foreigners are a real threat in Nigeria. Moreover, can a country be safe if one cannot even assume every uniformed officer intends to protect and serve? This has become an issue as loyalties, police and military included, have become increasingly blurred. Lastly, there is a serious threat of maritime attacks, as rogue pirates patrol the Nigerian coastline in search of oil freights.
4. Afghanistan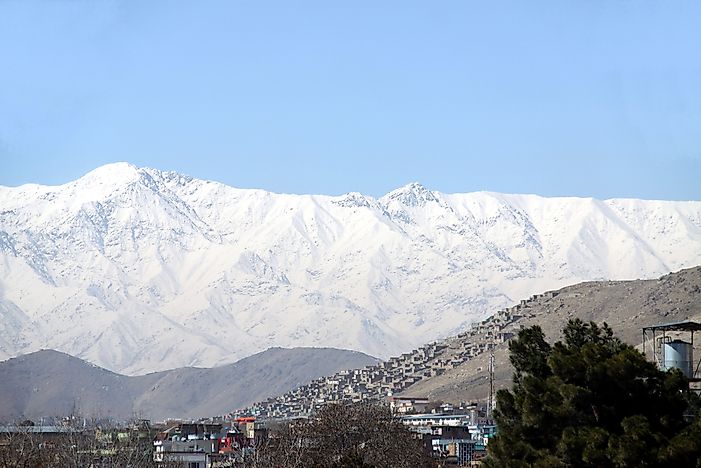 Neighboring Pakistan (which is also among the world's most dangerous countries), Afghanistan also makes an appearance in the least safe countries worldwide. Just as in Pakistan, terrorism is the biggest security problem for Afghanis as well. Serious large-scale terrorist incidents, including suicide bombings and attacks using vehicle-borne improvised explosive devices (IEDs), occur regularly throughout Afghanistan. Even in the modern city of Kabul, the threat of attack is strong.
3. Iraq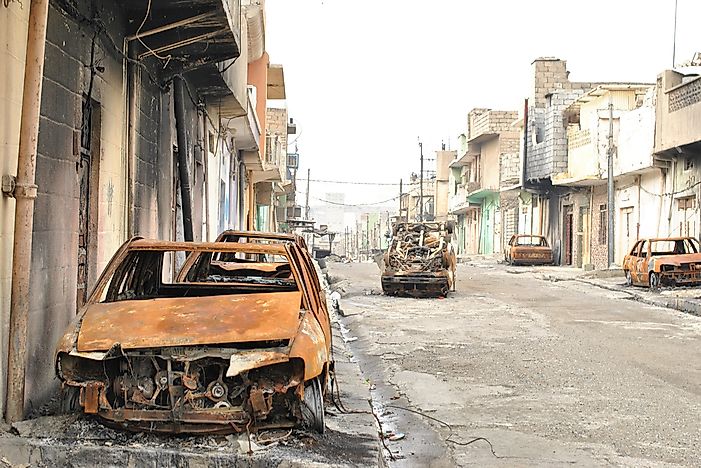 Subsequent to the Iraqi Civil War that has been taking place since June of 2014, the country is divided into 3 factions. These include those under the control of the officially recognized Iraqi central government and Shi'ite militias fighting with them, the Islamic State of Iraq and the Levant (ISIL) working with Sunni insurgents, and, finally, the Kurdistan Regional Government and the sympathizers aiding the Kurdish forces. To make a long story short, after the withdrawal of US troops from the area in masse in 2011, Sunni militant groups stepped up attacks targeting the country's majority Shi'a population to undermine confidence in the government, also led by Shi'as. In 2014, the insurgency escalated their efforts dramatically, contributing to the current Syrian Civil War. From June of 2014 through early December of 2015, 28,885 civilians had died from the violence and, all together from the time of the U.S.-led deployments in early 2003, almost 170,000 civilians have died from related violence. As if these wars were not enough, there is also a very high risk of terrorism in the country, with even greater threats of attacks taking place in the capital city of Baghdad.

2. Democratic Republic of the Congo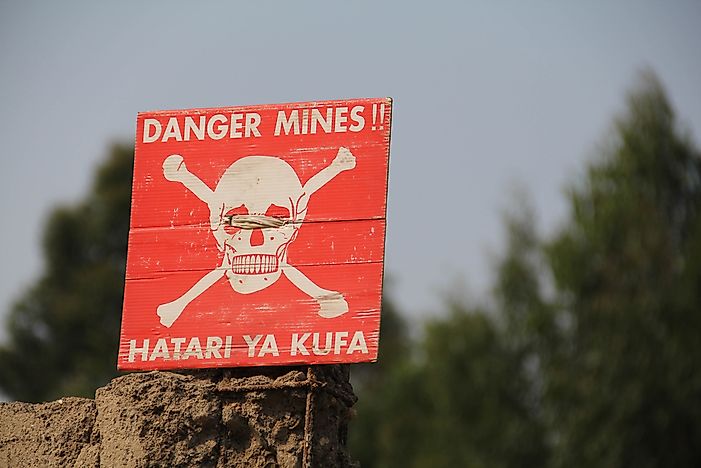 The Democratic Republic of the Congo is a large country in Central Africa. Nearly 80 million people live in Democratic Republic of the Congo, which is extremely rich in natural resources. Unfortunately, years of government instability has prevented these natural riches from translating into riches for the local population. Infrastructure in the country is extremely underdeveloped, and security conditions across the country are unstable. Violent clashes are not unheard of, and often affect ordinary civilians. Other crimes such as rape, murder, demanding ransom, and robbery are also common.
1. Central African Republic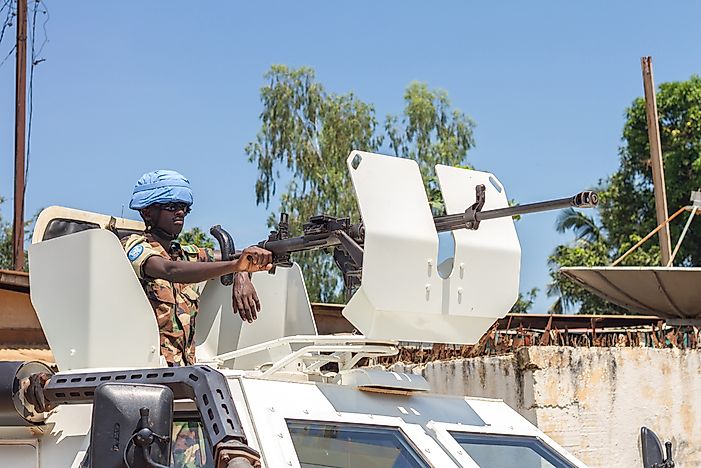 According to The Legatum Prosperity Index, the Central African Republic is one of the world's least prosperous countries. Alongside this fact, the Central African Republic deals with a multitude of administrative, infrastructural, and economic problems which influence the country's placement among this infamous top five list. Following a military coup in 2003, the situation across the country remains very dangerous to this day. Threats to civilian safety, including armed rebel groups, very high rates of violent crime, and general lawlessness, are the main reasons for everyone from international bodies to commercial travel websites trying to dissuade prospective visitors from travelling there. Reports of violence, reprisal killings, looting, and human rights abuses continue to occur across the country, and the capital and largest city of Bangui is not an exception.
What is the Most Dangerous Country in the World?
The Central African Republic deals with a multitude of administrative, infrastructural, and economic problems which influence the country's placement among this infamous top five list. Following a military coup in 2003, the situation across the country remains very dangerous to this day. Threats to civilian safety, including armed rebel groups, very high rates of violent crime, and general lawlessness all contribute to its status as the most dangerous country in the world.
Most Dangerous Countries in the World
| Rank | Country | Legatum Prosperity Index Ranking For Safety and Security |
| --- | --- | --- |
| 1 | Central African Republic | 149 |
| 2 | Democratic Republic of the Congo | 148 |
| 3 | Iraq | 147 |
| 4 | Afghanistan | 146 |
| 5 | Nigeria | 145 |
| 6 | Sudan | 144 |
| 7 | Pakistan | 143 |
| 8 | Colombia | 142 |
| 9 | Philippines | 141 |
| 10 | Yemen | 140 |
| 11 | Cameroon | 139 |
| 12 | Libya | 138 |
| 13 | Kenya | 137 |
| 14 | Burundi | 136 |
| 15 | India | 135 |
| 16 | Ukraine | 134 |
| 17 | Mexico | 133 |
| 18 | Uganda | 132 |
| 19 | Chad | 133 |
| 20 | Mali | 134 |
This page was last updated on June 19, 2019.
Citations
Your MLA Citation
Your APA Citation
Your Chicago Citation
Your Harvard Citation
Remember to italicize the title of this article in your Harvard citation.