New York City Map and Information Page
New York City Metro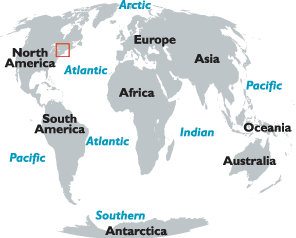 Founded by the Dutch in 1625, the former capital city of the United States, New York City, is the most populous city in the United States of America with 8.3 million residents.
The densely populated city of New York is comprised of five boroughs - Brooklyn, Bronx, Manhattan, Queens and Staten Island, and is served by three major airports, John F. Kennedy International (JFK), LaGuardia and Newark Liberty International.
Located at the mouth of the Hudson River, on the edges of a natural harbor, much of the city itself is built on the three islands of Manhattan, Long Island and Staten Island. With easy access to the Atlantic Ocean, the city is one of the major ports on our planet.
Manhattan (specifically Midtown Manhattan) is linked by an extensive series of bridges, expressways, parkways and tunnels. Millions of people travel in and out of the city each day, so extensive traffic jams are commonplace.
If you visit this remarkable city (and you should) take one of the 12,500 yellow cabs, or utilize the 24/7 New York City Subway system, the largest in the world with over 450 stations placed throughout the metro.
This page was last updated on September 3, 2020.