Economic geography is one of the subfields of human geography. Its main area of study is economic activity. Many people often consider it to be a subfield in economics. Some even consider it a method in economics, so it is easy to see how it can be considered extremely important.
It takes a wide array of approaches to handle different topics concerning geography and economics. Some of those topics are the locations of various industries, the economies of agglomeration, international trade, real estate, and gentrification.
The Importance Of Economic Geography
It is not hard to see why economic geography is important since it studies the location and distribution of economic activities all over the world. It has reached the status of a traditional discipline, given how often it is used for the analysis of various data. Using economic geography, researchers can understand the structure of the economy in a specific area and also discover how it relates to other areas in the world.
As previously mentioned, it is often used as a discipline in economics, not just geography, meaning it is important for multiple fields. Using economic geography, we can study the economic activities of particular regions. This can allow us to discover the best ways of setting up economic activities in appropriate regions.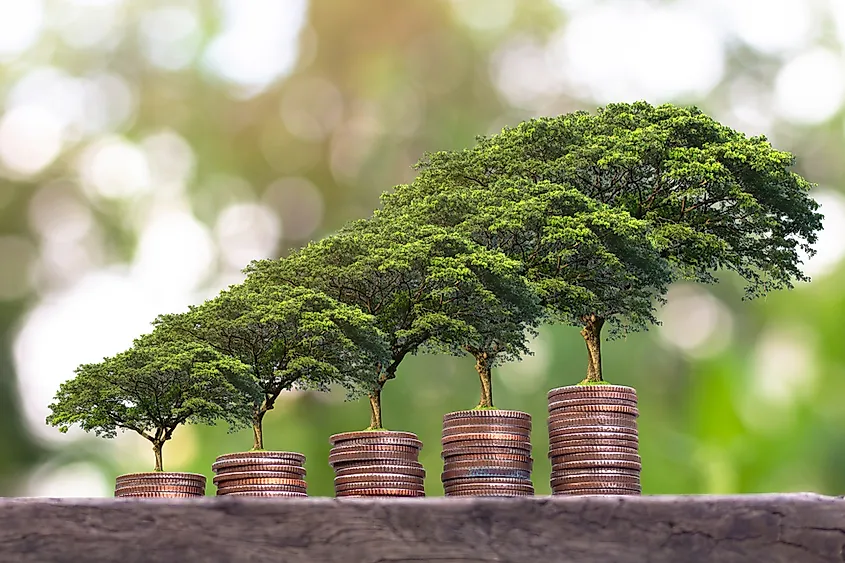 Also, we can identify the geographical benefits examined through economic activity. For example, using economic geography, we can research the fact that India receives a larger benefit from sunlight than most other Asian countries, which allows us to set up an industry that deals with solar power panels much easier there. Also, we can determine what countries can give us the best amounts of certain resources.
Various Branches Of Economic Geography
Location often had a vital role in economic activities all over the world, which is the reason economic geography was needed in the first place. It is a valuable discipline. There are also multiple branches of economic geography, that deal with certain subjects in more detail. For example, the geography of agriculture investigates areas transformed by humans through the activities that belong to the primary sector. It is concerned with different structures of agricultural landscapes and tries to research what exactly led to the development of these places.
Some other branches also include the geography of industry, the geography of international trade, and the geography of resources. These are all self-explanatory, but they all show how important economic geography really is and how vast a field it actually can be. Many things we do are the result of research done in this field, and it helps us in our everyday life tremendously.
Basically, everything concerning people living in a geographic area can be viewed through the prism of this discipline, and it can give us valuable input about important things. It can deal with transport, with communication, with finance, and how all of those relate to geographical data. Economic geography is a bigger part of our lives than we may be aware of. Many things we do on our job are governed by where we live, and this is something that this discipline tries to explore and explain.