Economics
Top Agricultural Export Markets Of Australia
China, United States, and Japan are the three biggest markets for Australia's exported agricultural commodities.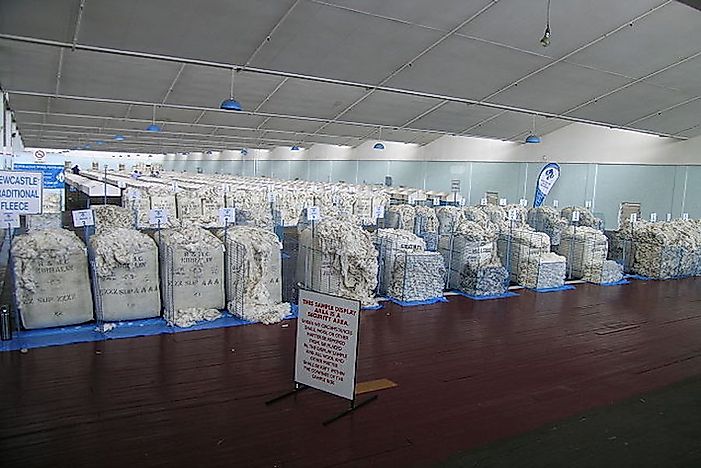 Agriculture plays a significant role in the Australian economy with over 61% of the nation's land used for agricultural practices. Agriculture is one of the biggest contributors to Australia's GDP injecting $155 billion every year in the GDP and accounting for 12% of the nation's total GDP. Grains such as wheat and corn account for over 25% of all agricultural exports. Due to world-standard agricultural practices as well as the excellent climate in the country, Australian agricultural products attract huge demand in many countries all over the world with China, Japan, and the United States being the top destinations for Australia's agricultural products.

Top Agricultural Export Markets Of Australia
1. China
The People's Republic of China is the largest trading partner of Australia with total products traded between the two countries in 2009 being valued at AUD$85.1 billion, a figure that has been increasing since. China imported about AUD$3.4 billion in agricultural products in 2009. The top Australian agricultural products exported to China are wool, wheat, and butter. However, the demand for wool in China has seen a decline in the recent past caused by the large-scale production of synthetic fabric materials in China. The China-Australian Free Trade Agreement (ChaAFTA) effected in 2015 has been crucial in increasing Australia's agricultural exports to China by removing tariffs for export of beef and dairy products. In 2015, Australia exported 21% of the total agricultural exports to the world.
2. United States
The United States is an important Australian trading partner with more than US$3.3 billion of trade goods being exported to the United States in 2014. The United States and Australia have a binding Free Trade Agreement known as the Australia-United States Free Trade Agreement established in 2005 which has been instrumental in increasing the number of commodities exported to the United States by easing exporting procedures while reducing tariffs for several agricultural products and removing duty for dairy products, cotton, avocados, and beef. Australia exported 11.3% of its total agricultural exports to the US.
3. Japan
Japan is the third largest consumer of Australian agricultural products with AUD$697 million worth of grains and oilseeds being imported by Japan every year. Japan is also the largest export market for Australian beef accounting for 35.8% of all beef exports to the world market. Australia enjoys a trading surplus with Japan caused by the low self-sufficiency rate of Japan, especially in food. One of the most popular foods in Japan is noodles which drive a huge demand for Australia's wheat used in noodle production. Another agricultural product with great demand in Japan is barley used in beer production and is exported primarily from Australia. In recent years, the governments of Japan and Australia have been in discussion for the establishment of a trading agreement which if implemented will create favorable policies for exporting of agricultural commodities from Australia. In 2015, Japan accounted for 9.4% of Australia export market of Agricultural products.
Decline In Agricultural Exports
Several economists had forecasted a peak in Australia's agricultural production after which the industry would face a decline. In recent years, this trend has begun to be evident. The geography of the country as well as changing climatic conditions have impacted on agricultural production to stagnate which has affected agricultural exports while facing growing competition from several South American and Asian countries. The trend has made experts call for an improvement in existing agricultural practices to cope with the changing economic and climatic conditions.
Top Agricultural Export Markets Of Australia
| Rank | Major Agriculture Export Markets Of Australia | Share of Total Agriculture Export Value, 2015 (in %) |
| --- | --- | --- |
| 1 | China | 21.0 |
| 2 | United States | 11.3 |
| 3 | Japan | 9.4 |
| 4 | Indonesia | 7.0 |
| 5 | Republic of Korea | 6.4 |
| 6 | New Zealand | 3.3 |
| 7 | Vietnam | 3.0 |
| 8 | India | 3.0 |
| 9 | Malaysia | 2.7 |
| 10 | Hong Kong (SAR of China) | 2.5 |
This page was last updated on April 25, 2017.
Citations
Your MLA Citation
Your APA Citation
Your Chicago Citation
Your Harvard Citation
Remember to italicize the title of this article in your Harvard citation.