At first glance, it may seem as if starfish do not have eyes; however, you'd be mistaken for thinking that. They do have eyes, but they are placed on the ends of each of their arms. In total, they can have around 50 eyes placed on their limbs. Still, for the longest time, no one had a clue what they were using these eyes for.
Since starfish are generally simple animals who do not have a brain, their eyes are quite simple as well. This is why researchers doubted if these eyes could see at all. In 2014, researchers suggested that these eyes could form rough images of the environment that would prevent the starfish from getting lost. As it turns out, this is true, and it was quite a significant discovery. Prior to it, most scientists believed that starfish navigated through the sea using only their sense of smell, but now we know differently.
Not As Simple As They Seem
Most scientists prefer to use the term tropical sea stars when talking about starfish since these creatures are not fish, but we will continue to use the colloquial term. The 2014 study that suggested that starfish used their eyes to roughly perceive their surroundings was considerable development in our understanding of these creatures. According to newer studies, not only do these rough images help the starfish not to get lost; they use their sense of sight to navigate through the ocean.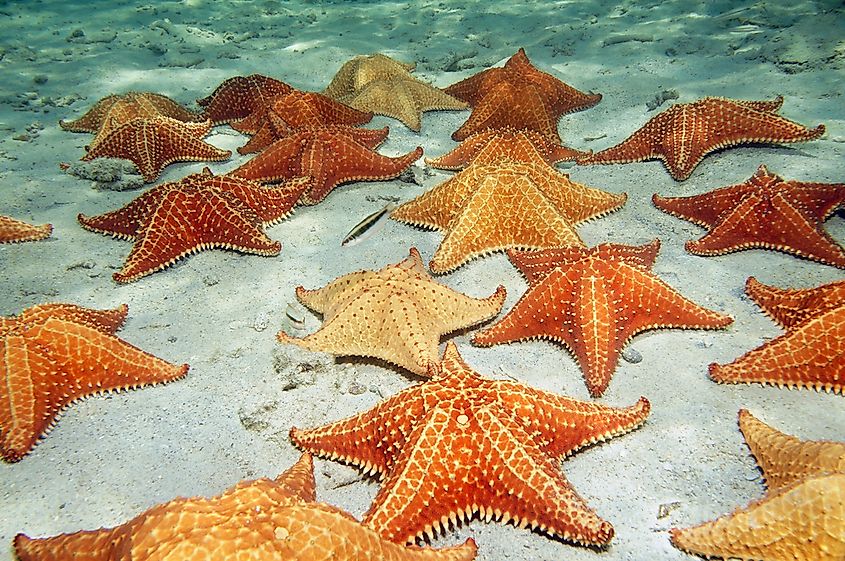 This was unexpected because most considered starfish to be extremely simple creatures that do not exhibit any sort of complex behavior. However, as it turns out, their bodies and their behavior can be quite complicated. Scientists have not really been researching these creatures, although they have known about them for over 200 years. This was largely due to the scientific equipment available wasn't advanced enough to be able to research their eyes in more detail. Well, now things have changed.
Eyes That Help Them Survive
Previously, all we knew about the eyes of these invertebrates was that they were sensitive to light. This is why researchers concluded that they use their eyes to give them a sense of location and not to get lost. They believed that these animals used their eyes to locate the various light and dark spots underwater. However, now we know that they are capable of seeing things, although their vision might not be quite amazing. 
The eyes allow starfish to form unrefined images that only have about 200 pixels. Still, this is more than enough for them to recognize larger objects that might get in their way while navigating the deep waters. Since starfish are generally found around coral reefs, there is a possibility that they could wander to the sandy beaches near the reefs and get lost. If that happened, they would probably starve because they would not be able to find food there.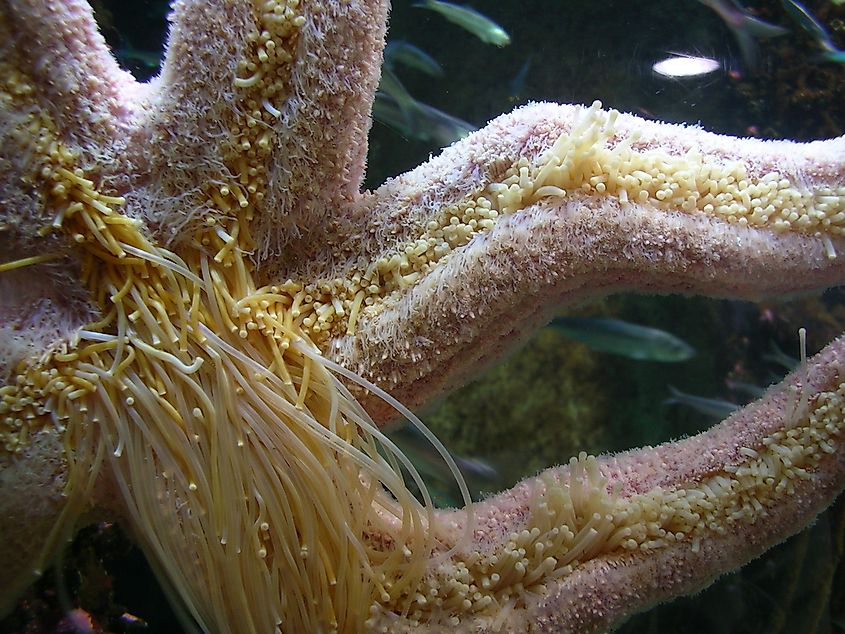 Now we know that they can use their eyes to locate reefs, which are extremely large and static, and can keep themselves close to them, which helps them survive. Researchers managed to get an in-depth look at the eyes of starfish, and while they are constructed similarly to the eyes found in insects or lobsters, the similarities stop there.
The eyes of starfish lack lenses, which is the reason they are only able to form extremely rough images. Their field of view is not very wide, but it is enough for them to be able to recognize a coral reef that is in front of them. It is believed that they can see about three feet in front of them, and only during the day. Still, there is a lot to learn about the eyesight of starfish, and since they are ecologically important animals, all new information about them is more than welcome.