Like all the other planets in our solar system, Earth is a round, solid figure called a sphere. It is then divided up into four different hemispheres: Eastern, Western, Northern, and Southern. The word "hemisphere" actually means "half sphere," so it describes the halves perfectly. Every location in the world exists in two hemispheres at once: Eastern or Western, plus Northern and Southern.
To see how hemispheres are divided, it helps to first look at how latitude and longitude work. They are a system of lines that pinpoint any location on Earth. Latitude lines run east-west, and longitutde lines run north-south. They are imaginary lines, but appear on globes and maps
How Hemispheres Are Determined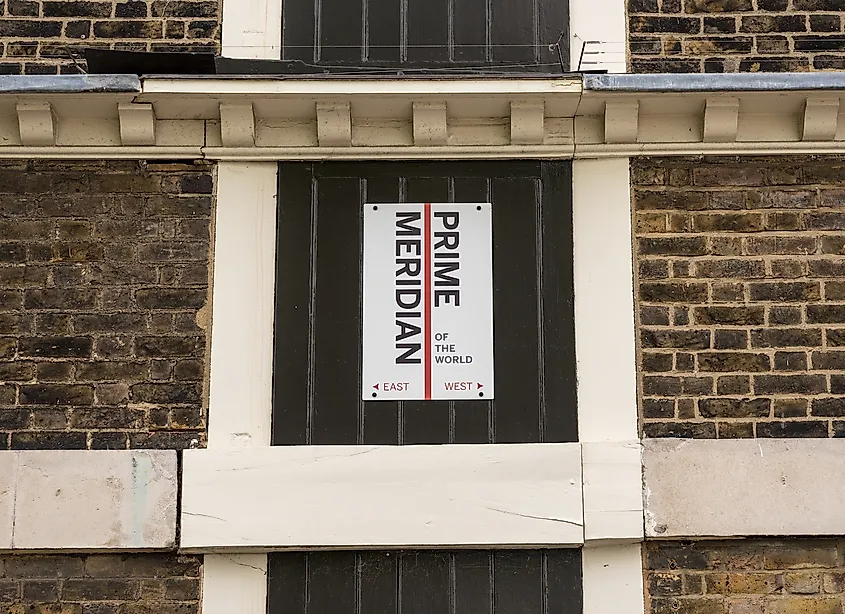 To determine the Eastern and Western hemispheres, the Prime Meridian (also referred to as 0∘ longitude) divides the sphere into its vertical hemispheres. The Prime Meridian passes through Greenwich in London, England. The equator (0∘ degrees latitude) and the International Date Line, 180∘ degrees longitude divides Earth into its horizontal, Northern and Southern hemispheres. The Equator runs halfway between the North and South Poles.
The Southern Hemisphere
To determine which countries are in the Southern Hemisphere, one must know which countries lie on the equator. These are, in alphabetical order:
Brazil
Colombia
Ecuador
Gabon
Indonesia
Kenya
Kiribati
Maldives
Republic of the Congo
São Tomé and Principe
Somalia
The Democratic Republic of the Congo
Uganda
Keeping in mind that there is overlap, The Southern Hemisphere contains all or part of five continents.These include Antarctica, a small part of Asia (some islands off the mainland), all of Australia/Oceania, one-third of Africa, and most of South America (90 percent).
Countries In The Southern Hemisphere
All of Australia and Antarctica are in the Southern Hemisphere, but the largest portion of Asia is in the Northern Hemisphere. Within Asia, the entire island of East Timor is in the Southern, along with most of Indonesia and part of the Maldives.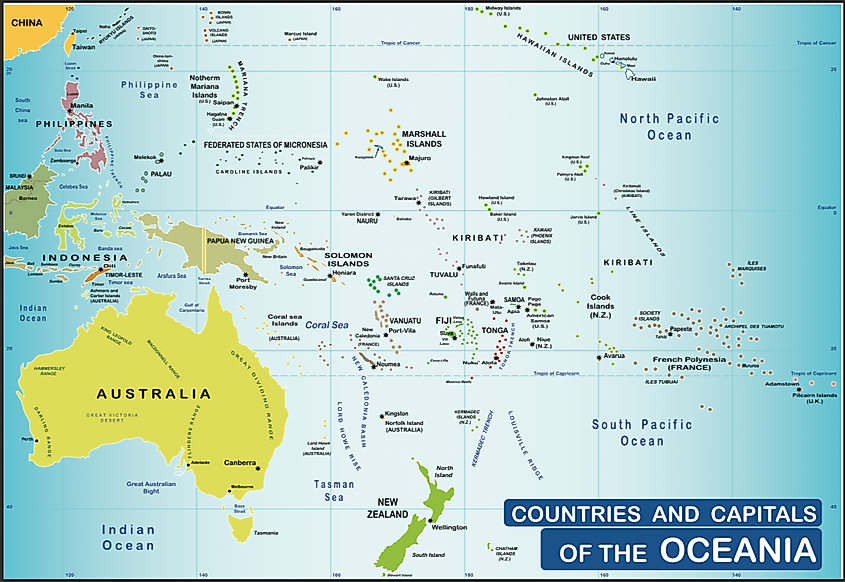 Oceania
The list of Oceania countries that completely fall within the Southern Hemisphere is extensive.
American Samoa
Antarctic and Subantarctic Islands
Ashmore and Cartier Islands
Bouvet Island (Norway)
British Indian Ocean Territory
Christmas Island
Cocos (Keeling) Islands
Cook Islands
Coral Sea Islands
Easter Island
Falkland Islands / Islas Malvinas
Fiji
French Polynesia (including Tahiti)
French Southern and Antarctic Lands
Heard Island and McDonald Islands
Jarvis Island
Nauru
New Caledonia
New Zealand
Niue
Norfolk Island
Papua New Guinea
Peter I Island
Pitcairn Islands
Prince Edward Islands
Saint Helena, Ascension, and Tristan da Cunha
Salas y Gómez Island
Samoa
Solomon Islands
South Orkney Islands
South Shetland Islands
South Georgia and the South Sandwich Islands
Tokelau
Tonga
Tuvalu
Vanuatu
Wallis and Futuna
Most of Kiribati (a small island in the Pacific Ocean) is also in the Southern Hemisphere.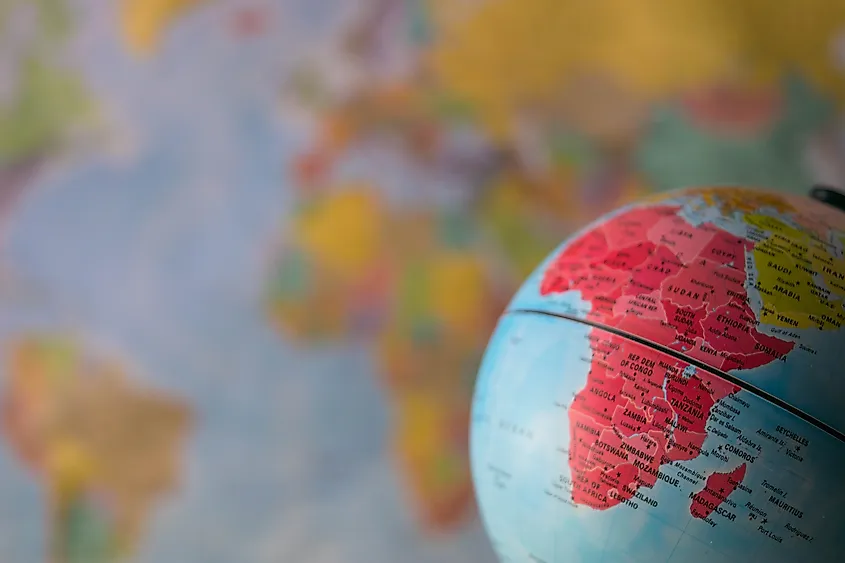 Africa
One-third of Africa is located in the Southern Hemisphere, and the list includes these countries:
Angola
Botswana
Burundi
Comoros
Equatorial Guinea
Eswatini
Gabon
Kenya
Lesotho
Madagascar
Malawi
Mauritius
Mayotte
Mozambique
Namibia
Reunion
Rwanda
Sao Tome and Principe
Seychelles
Somalia
South Africa
Tanzania
The Democratic Republic of the Congo
Uganda
Zambia
Zimbabwe
South America
Most of South America is also in the Southern Hemisphere:
Argentina
Bolivia
Brazil
Chile
Colombia
Ecuador (including Galapagos Islands)
Paraguay
Peru
Uruguay
The Northern Hemisphere
Most of the world's population lives in the northern half of the globe. Here lies approximately 10 percent of South America, most of Asia, all of the continent of North America, and all of Europe.