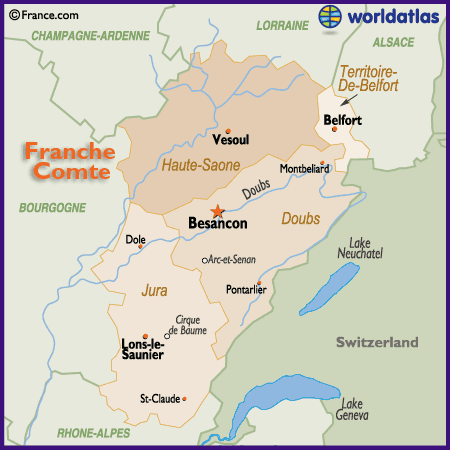 Franche Comte, positioned in eastern France, bordering the country of Switzerland,is famous for its clocks, tasty Gruyere cheese and stunning scenery.
The Jura Mountain range covers much of the region, and tourists flock to the area for camping, cycling, hiking, skiing and cross-country skiing opportunities.
Besancon, the capital and principal city of the region, has a population near 250,000. Travel journals have described its historic city center as one of the most beautiful in all of France.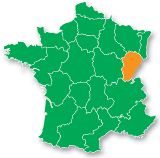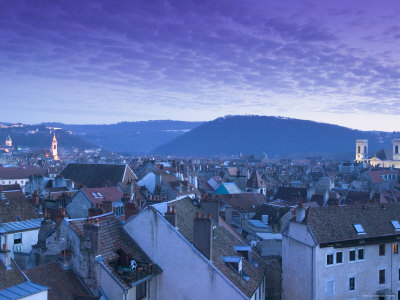 The classic rooftops of Besancon, France AllPosters.com