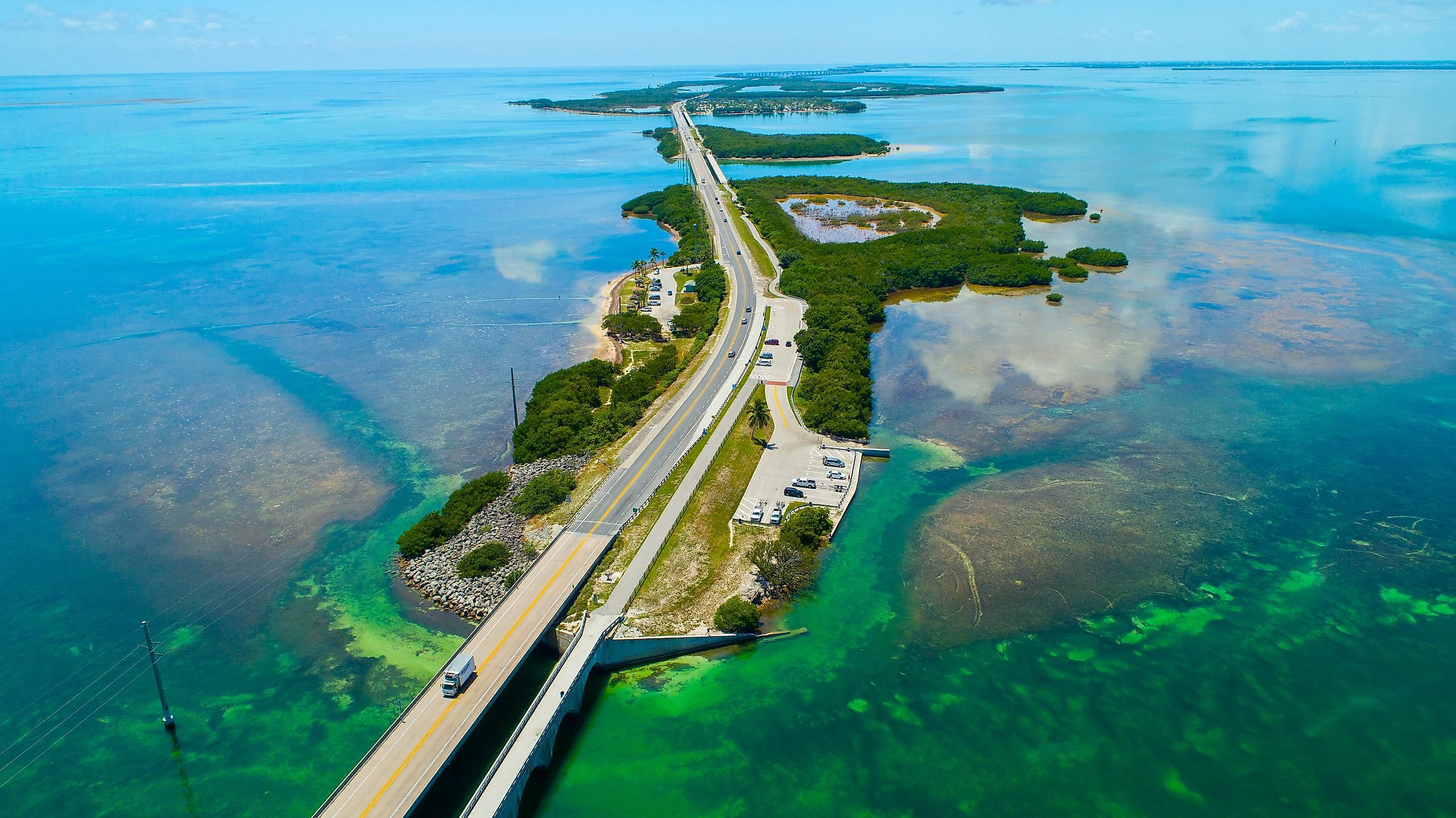 9 Of The Most Scenic Road Trips To Take On The Atlantic Coast
Packing up the car, cranking your favorite road trip playlist, and hitting the open road, -- there's something special about taking a long drive. Whether you're looking for an adventure or just want to see some beautiful scenery, one of these nine scenic road trips along the Atlantic Coast will surely bring out your inner explorer. From picturesque beaches to stunning waterfalls and colorful foliage, this list will have something to offer every type of traveler. So, grab a map and get ready; it's time for an unforgettable journey!
Park Loop Road– Maine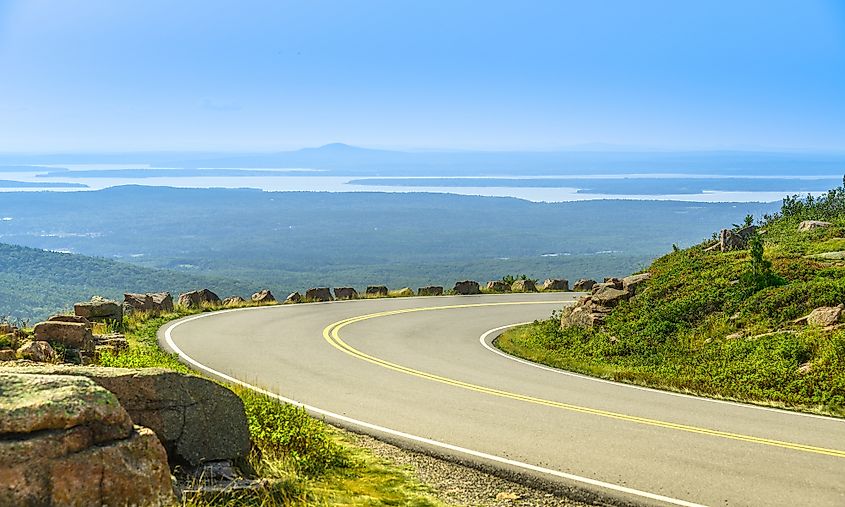 Park Loop Road in Maine offers 27 miles of stunning views along the Atlantic Coast. The road is located within Acadia National Park and, as such, provides an abundance of natural beauty. On this drive, you'll find plenty to explore, from breathtaking mountain peaks to wildlife-filled forests.
A notable stop on your journey is Cadillac Mountain. This viewpoint, situated at over 1,500 feet above sea level, offers unrivaled panoramic views of both the land and the sea. The surrounding forests are bursting with wildlife, including moose, deer, and black bears. For a truly unique experience, take time to appreciate the stunning sunrise at Cadillac Mountain -- it's said to be one of the best spots in all of Maine.
Another stop is Sieur de Monts. Here you can explore a range of activities, such as biking and hiking trails and birdwatching sites. Nature enthusiasts should make sure to visit the Abbe Museum while they are there. This museum showcases some incredible artifacts from the Wabanaki Nations tribes that once inhabited the area.
Outer Banks Scenic Byway– North Carolina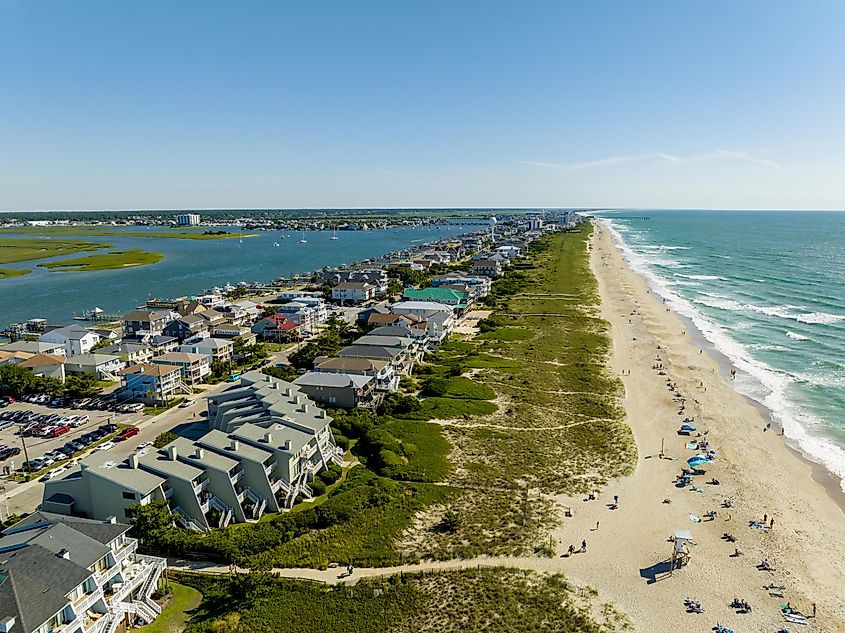 The Outer Banks Scenic Byway in North Carolina begins near Manteo and spans 138 miles south to Ocracoke. This scenic drive follows the beautiful barrier islands of North Carolina's Atlantic Coast. Along the journey, travelers can enjoy quaint fishing villages, majestic lighthouses, unique wildlife, and more.
A great stop on this road trip is at the Wright Brothers National Memorial in Kill Devil Hills. Here you can learn about Orville and Wilbur Wright's historic first powered flight over a century ago. The memorial includes a museum, reconstructed buildings, interactive exhibits, and monuments honoring their achievement.
While driving along the Outer Banks Scenic Byway, you will be treated to some spectacular views of the coast and breathtaking sunsets. Along the way, you will see wild horses and sea turtles living in their natural habitats. There are also plenty of opportunities to go fishing, kayaking, and sailing or just stroll along the beach.
Florida Keys Overseas Highway – Florida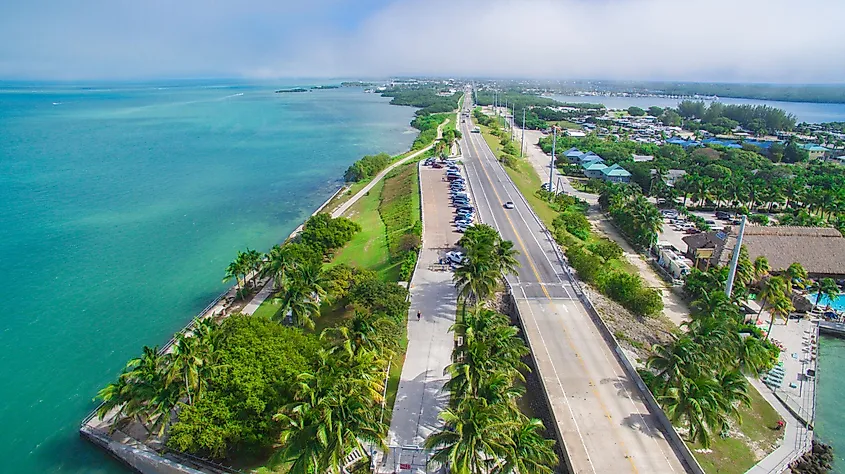 The Florida Keys Overseas Highway is one of the most scenic road trips you can take on the Atlantic Coast. This 113-mile route takes you from Key Largo to Key West, with plenty of incredible sights along the way. Turquoise waters stretch out as far as can be seen on one side of the highway, while lush mangrove forests line the other.
One must-see stop along the way is Bahia Honda State Park. With an expansive beach area, picnic tables, and even bicycle trails, this park is a great spot to take a break and enjoy some of Florida's natural beauty. You could also visit Ernest Hemingway's home in Key West for a unique history lesson and insight into the life of one of America's greatest writers.
You'll also find plenty of wildlife to observe as you travel through the Florida Keys. Manatees, dolphins, and even sea turtles can be spotted in the waters surrounding this region. If you stop at one of the many state parks or nature preserves along the way, you may even spot some rare birds!
Virginia Beach To Montauk Point – Virginia To New York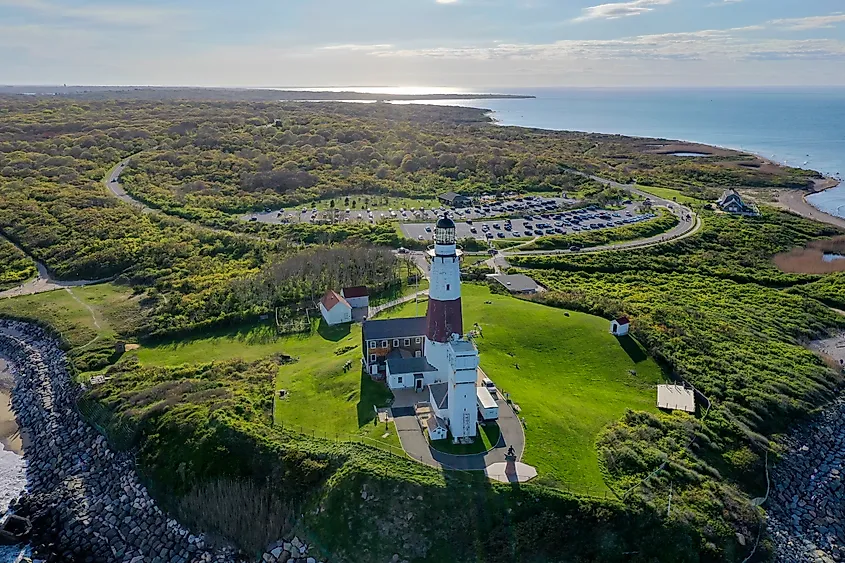 For a truly breathtaking journey on the Atlantic Coast, consider taking a road trip from Virginia Beach to Montauk Point in Long Island, New York. Along this stunning stretch of coastline, you will experience some of the country's most beautiful beach towns and natural attractions.
The adventure starts in Virginia Beach with its iconic boardwalk and 3-mile-long beach. Here you can take a stroll and explore sights such as the Cape Henry Lighthouse or visit one of the many restaurants and seafood joints along the way. Further north is Assateague Island National Seashore, where you can find unspoiled beaches and campgrounds while also spotting wild ponies roaming freely around the area.
Heading further up the coast, make sure to stop at Cape May in New Jersey for some of its beautiful beaches and top-notch restaurants. From here, you can head across to Atlantic City for more fun or perhaps indulge your inner gambler. Finally, end your journey when you reach Montauk Point on Long Island. Here you can take in the stunning views and explore some of its lighthouses before heading back home.
The Jersey Shore – New Jersey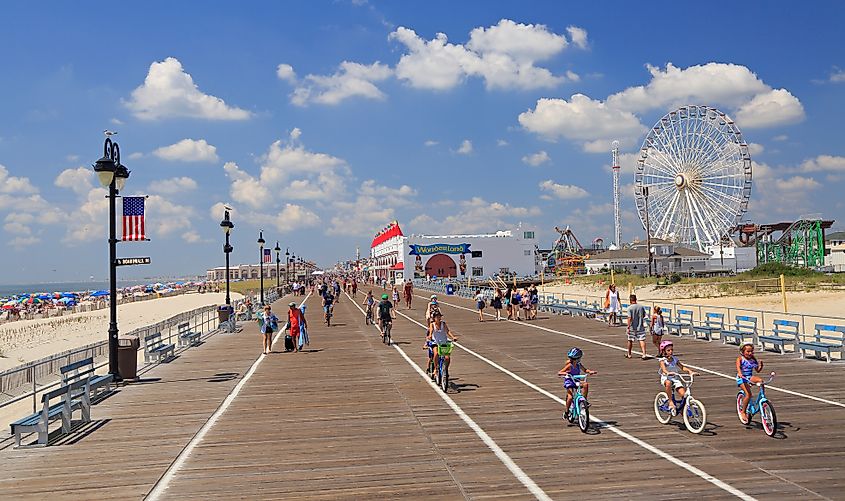 The Jersey Shore offers a truly unique road trip experience. Along the Atlantic Coast, travelers can explore some of New Jersey's most iconic towns, from Wildwood and Ocean City to Cape May and Atlantic City. Each destination has unique attractions and activities for those looking for family fun or a day in the sun.
To begin your journey, start in Wildwood -- home to the popular Morey's Piers amusement park. Whether you're into roller coasters or go-karts, there's something here for everyone in your group! After that, it's time to head down to Ocean City, where you can rent beach bikes and take a leisurely ride along the boardwalk.
Next up is Absecon Lighthouse—one of the most popular attractions along the coast. Tour this historical landmark before heading to Atlantic City for some casino fun. Finally, make your way south to Cape May -- one of the state's most beloved coastal towns. Here you can stroll along the boardwalk lined with souvenir shops and ice cream parlors. Enjoy a beautiful sunset before continuing on your journey home!
Charleston To Myrtle Beach – South Carolina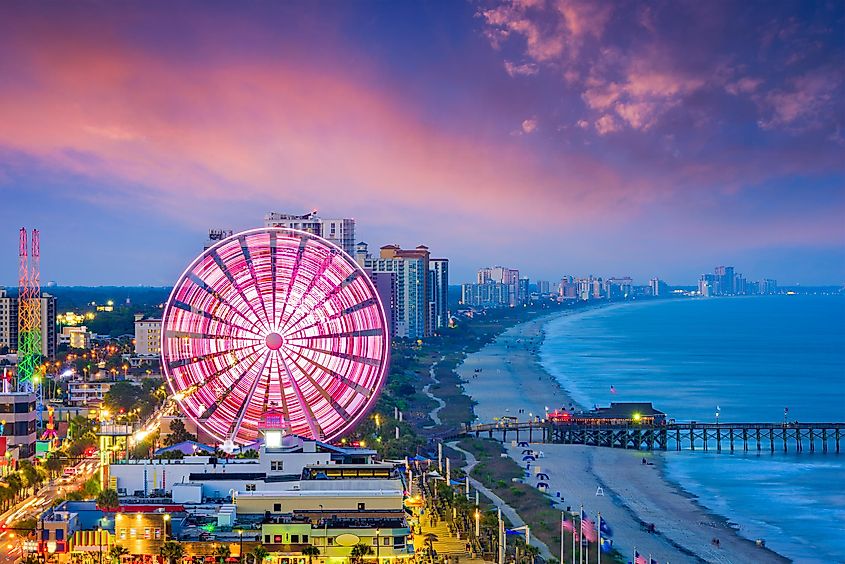 This road trip along the South Carolina coast is a must-do for any traveler searching for stunning Atlantic views. Starting in Charleston, take your time to soak up its unique atmosphere. Then head north up Highway 17, stopping at Sullivan's Island -- a picturesque location featuring white sandy beaches backed by rolling dunes. If you continue, you'll soon arrive at Myrtle Beach, which offers plenty of activities for all ages, including arcades, mini-golf courses, and amusement parks.
For foodies, don't miss out on a visit to Pawleys Island, where you can sample fresh seafood right off the docks or stop in at Murrells Inlet for some classic Lowcountry dishes.
Carolina Beach Boardwalk – North Carolina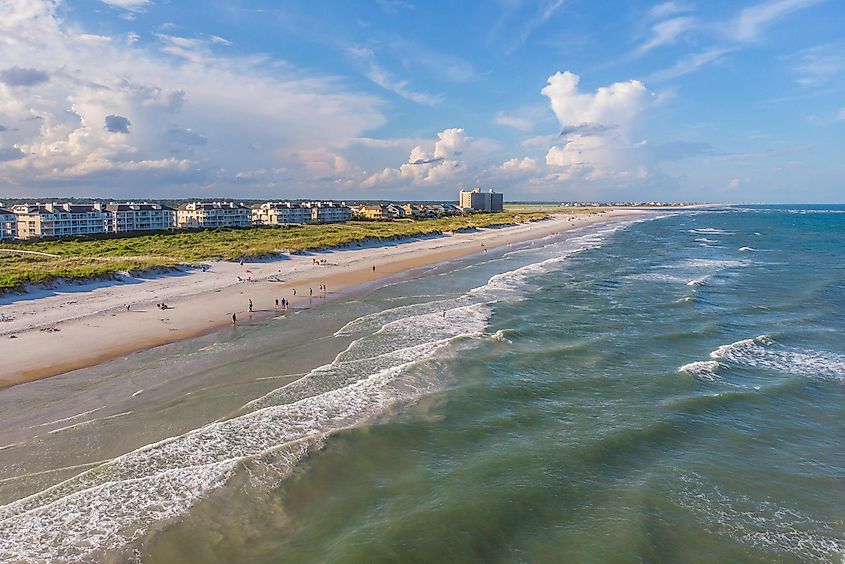 This 20-minute drive starts from Wilmington, NC, where you'll see lush green spaces before transitioning to a beautiful coastline full of white sandy beaches and blue waters. Once you arrive at Carolina Beach, prepare to be mesmerized by its popular boardwalk lined with restaurants and live music venues. You'll also find plenty of fun for all ages, as there are carnival rides and other amusement park attractions.
But that's not all -- if you're looking for some real adventure, take a tour around Masonboro Island in search of wild horses that inhabit the area or stop off at one of the many seafood restaurants situated along the shoreline.
Cruise Down The I-95 – Maine To Florida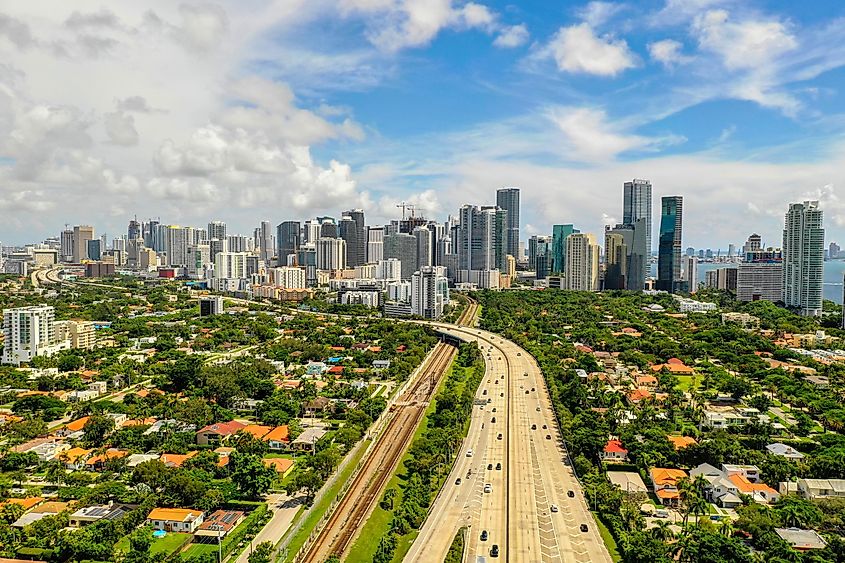 The most popular road trip route along the Atlantic Coast is a 1,500-mile journey that starts in Maine and ends in Florida. This route passes through some of the most picturesque locations on the coast, including New Haven, Jacksonville, and Daytona Beach.
This road trip is full of attractions along the way. From lighthouses in Bar Harbor to Civil War landmarks in Gettysburg, there is something to explore at every stop. In addition, one can take a ferry out to Martha's Vineyard or attend some of the most renowned festivals and events on the East Coast!
Chesapeake Bay Region – Maryland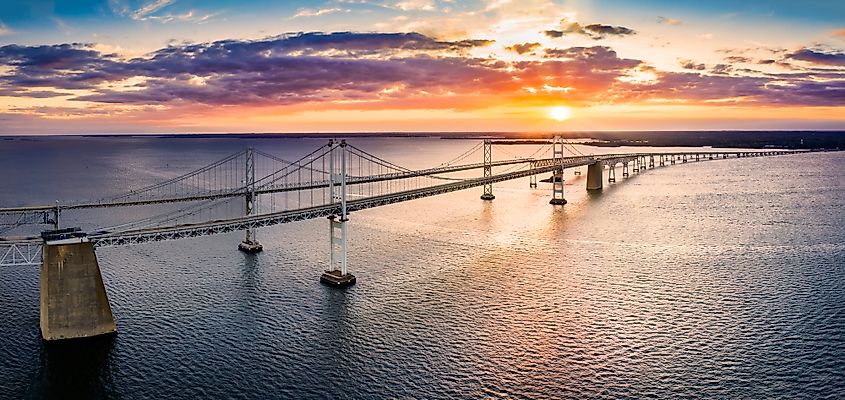 The Chesapeake Bay region of Maryland is a top destination for road trippers. From Annapolis to Baltimore and beyond, the area offers some of the most scenic routes along the Atlantic Coast. Whether you're looking for an outdoor adventure or a relaxing drive through picturesque towns and villages, there are plenty of options.
Start your journey in Annapolis, home of the U.S. Naval Academy and many other attractions, such as boat tours, fabulous restaurants, and unique shopping experiences. Continue on to Baltimore, where you can explore its vibrant Inner Harbor district before heading south towards St. Michaels.
Heading farther up the coast, you'll reach Havre de Grace. This historic town is filled with quaint cobblestone streets and stunning waterfront views. Don't forget to stop at the Susquehanna State Park for some hiking or fishing along its banks.
No matter your destination, a long drive can offer great experiences and lasting memories. So why not start planning your own memorable road trip? Whether it's one of these nine scenic routes or any other adventure up the Atlantic Coast, you're bound to have an exciting and rewarding time. Remember to map out your stops and search for hidden gems on the way; with a little bit of searching, there will be an endless list of surprises waiting for your journey. With all that said and done, get ready, get set, and travel along!