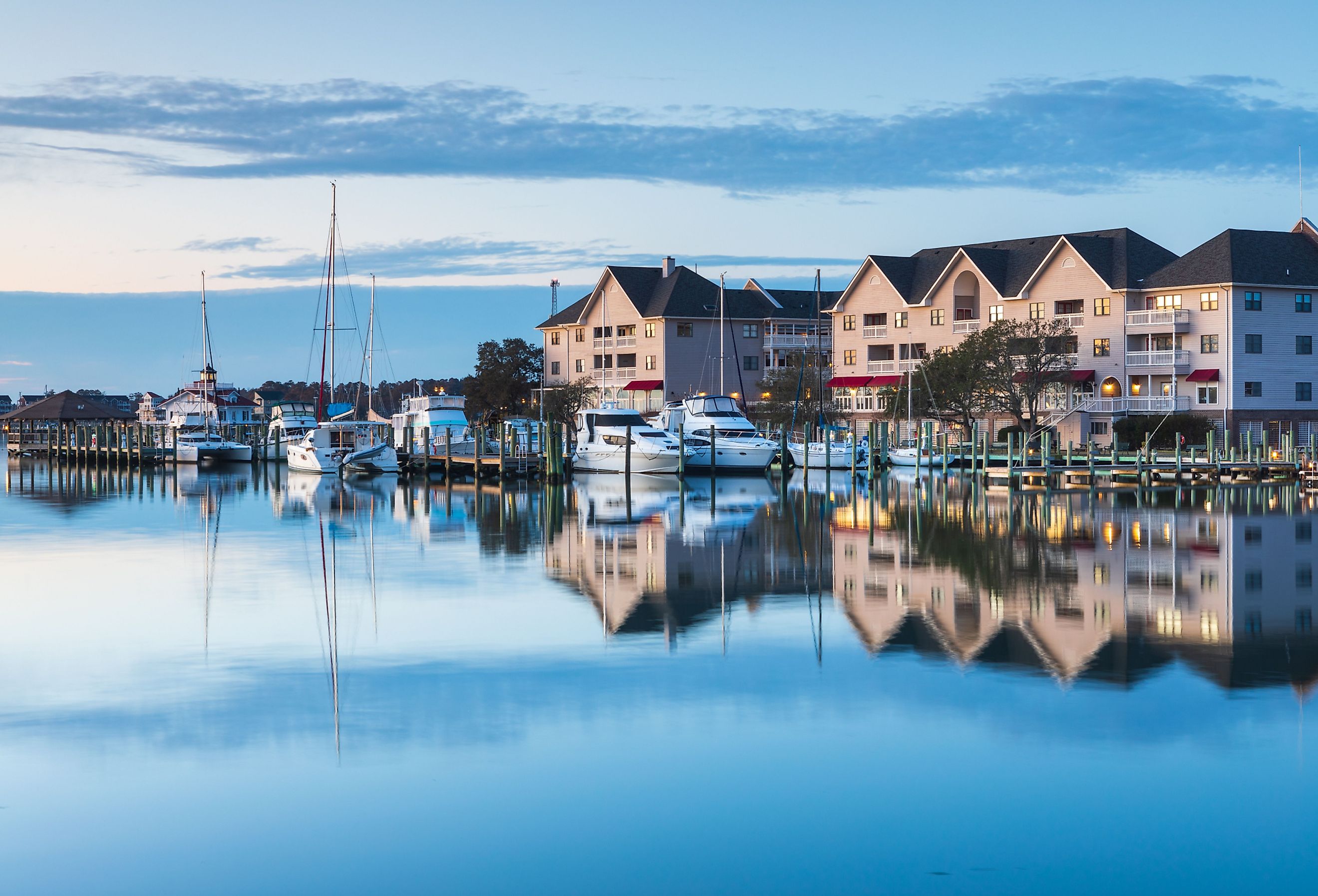 11 Cutest Small Towns in the Outer Banks
The Outer Banks, previously known as Nags Head and often abbreviated OBX, is a chain of barrier islands that line the coast of North Carolina. The area is famous for its wide, picturesque beaches. Also known as "the Banks," the Outer Banks region, however, is not exclusively confined to North Carolina. This famously gorgeous region starts in Back Bay, Virginia, and extends down to Cape Lookout, North Carolina. Covering a dramatic 175 miles of head-turning vistas, the prettiest sections on this stretch include the Cape Hatteras National Seashore and, Kitty Hawk. The Outer Banks also boasts a cornucopia of several cute, little towns that will leave vacationers completely blown away.
Avon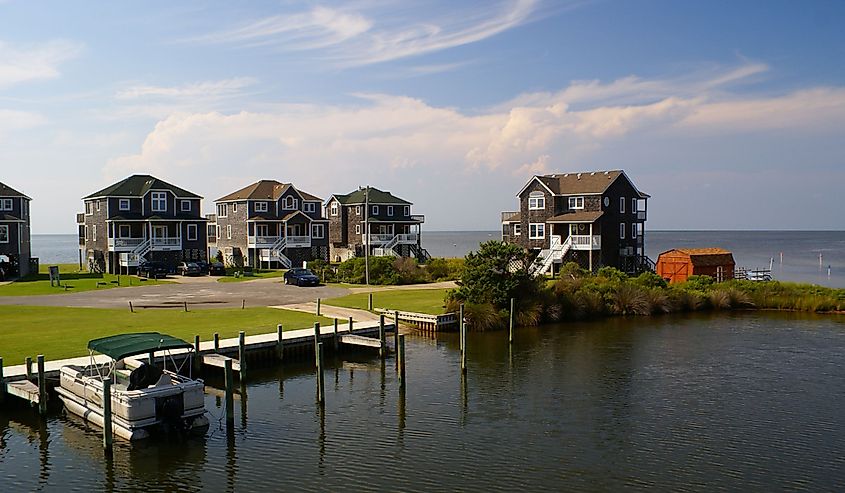 Curled up at about the halfway mark on Hatteras Island is Avon, a gem of a town popular for its quiet charm and allure. Though Avon is vibrant and pulsates with an energy that suits its small size, the town is serene and makes for a great vacation. This is especially true if someone wants to relax and wind down. Boasting a population of around 850, Avon offers the distinctive small-town charisma suitable for a family trip. Known as the "Center of Hatteras Island," the town boasts a broad range of shopping and dining options that will leave visitors spoilt for choice. Whether looking for a classy restaurant to grab a delectable delicacy, or a shop to pick a memorable souvenir, Avon will rarely disappoint. The Food Lion, for instance, the main grocery store on Hatteras Island, should meet all of your grocery needs.
Duck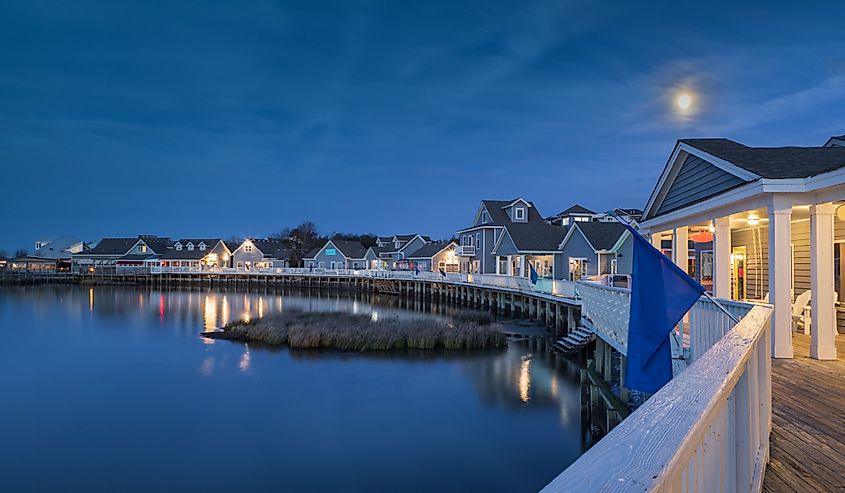 What is in a name? Well, it turns out that Duck's claim to fame was its population of the large-billed waterfowl that bear the same name. It is this that draws shotgun-wielding hunters and fishermen to the town's pristine shores. Established way back in the 1600s, Duck remained isolated for centuries. Today, however, this town is a little picturesque haven many will struggle to leave. Duck boasts a beach many consider to be among the finest beaches in North America. Besides its stunning beaches and sleepy charm, a visit to Duck can never be complete without a stroll through the 11-acre Duck Town Park and Boardwalk. This park features a maritime forest with serene views.
Manteo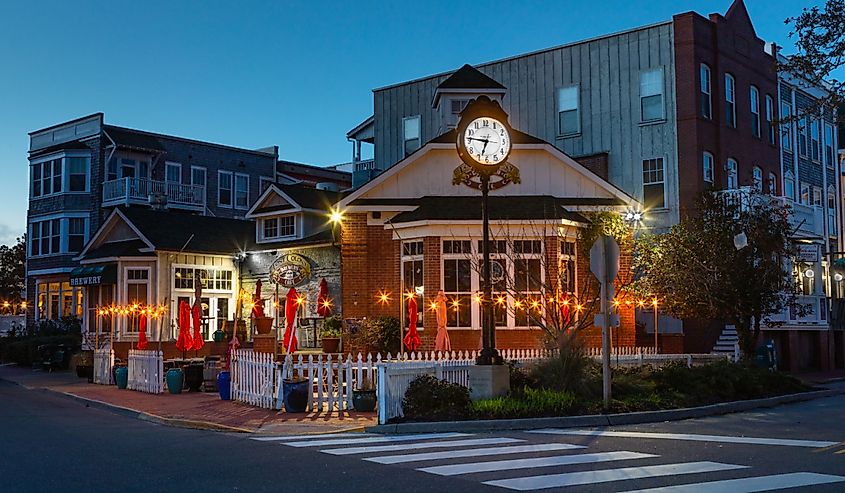 A visit to Manteo will quickly reveal why this jewel is among the best small towns in North Carolina. Curled up on Roanoke Island, Manteo is a beguiling destination fit for a vacation trip. Time comes to a standstill when strolling on the waterfront boardwalk or sitting on the docks at the marina. Reputed to be one of the oldest towns in the Tar Heel State, Manteo boasts a number of attractions history buffs will love. These include museums that reveal the town's fascinating past as well as Roanoke Marshes Lighthouse which once aided navigators along the state's rivers and sounds. There is also an eclectic range of shopping and dining options that dot Manteo's downtown. These and others are why Manteo is among the most underrated towns in North Carolina.
Kitty Hawk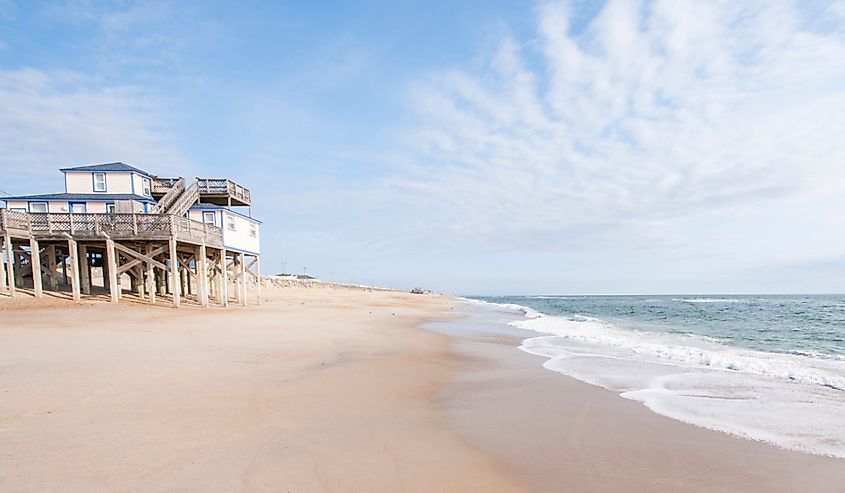 Kitty Hawk's claim to fame is because of the revolutionary, epoch-making innovation of the Wright Brothers. Kitty Hawk was where Wright Brothers, staged the first powered aircraft in the world. While Orville and Wilbur may have chosen Kitty Hawk for its wide-open spaces and strong, steady winds, pleasure-seeking vacationers pick Kitty Hawk today because of its tranquil ease and laid-back allure. For whiling away the time, the Pioneer Theater, one of the oldest continuously owned family movie theaters in the United States, is a place none should miss. There are also many waterfront restaurants that serve mouthwatering delicacies.
Ocracoke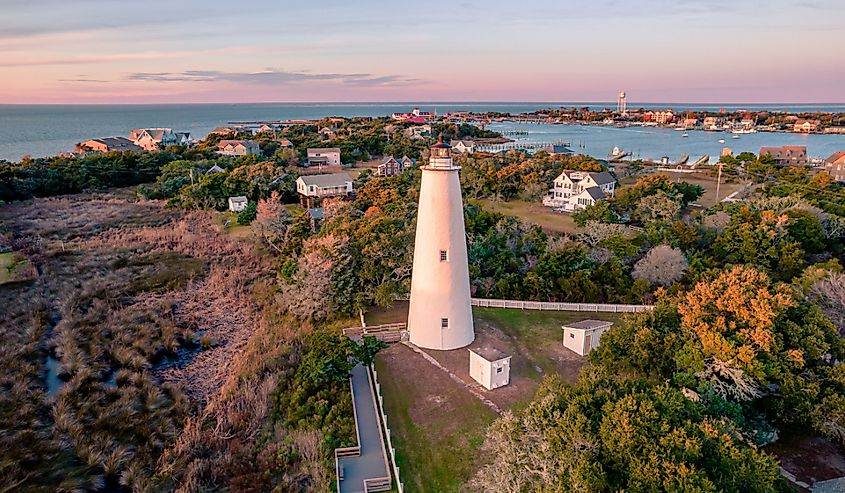 Spread out over about four square miles, and featuring buildings that date back to the early 18th century, the small village of Ocracoke presents the best of both worlds. This quaint, charming town boasts a population of only around 900 and its casual and authentic appeal immediately disarms visitors. Accessed only by air or water, Ocracoke is reputed for its herd of ponies, its bird population, and a lighthouse; the state's oldest lighthouse in operation, as well as the second oldest working lighthouse in the United States. With about 14 miles of sandy beaches, visitors will enjoy several water-based activities including swimming, fishing, and surfing.
Corolla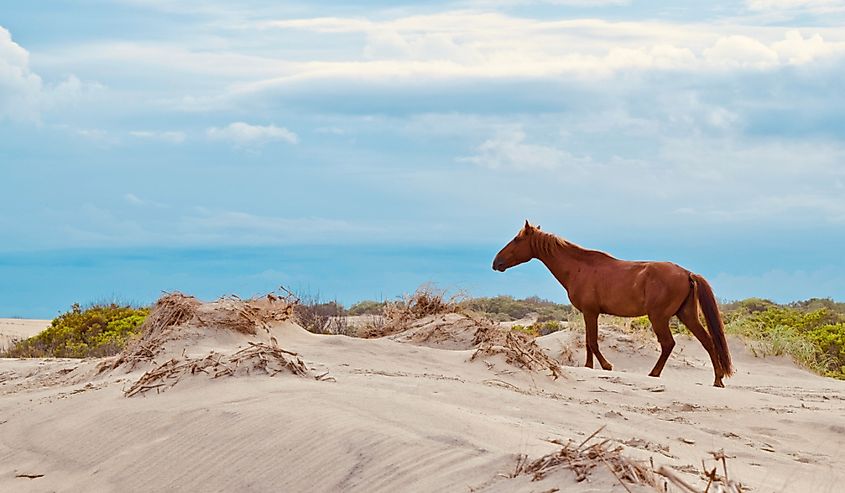 It is not uncommon to find a herd of wild colonial Spanish Mustangs that descended from the most sought-after horses of Spanish nobility many centuries ago, roaming free along the Corolla's sandy beaches. While the power and graceful poise of these animals is enough to detain a visitor, Corolla is not just about Spanish Mustangs. There is the Currituck Beach Lighthouse, the northernmost lighthouse both on the Outer Banks and in the state of North Carolina. This red brick lighthouse boasts well-maintained grounds and a gift shop complete with interesting memorabilia. For history buffs, the Currituck Maritime Museum is a few steps from the historic lighthouse. Finally, the 39 acres of serenity that make up the Whalehead in Historic Corolla is a highlight worth checking out.
Southern Shores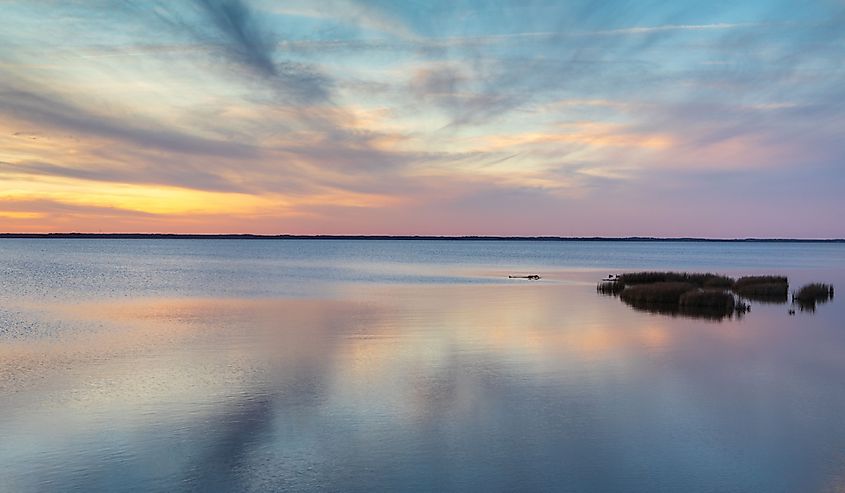 For someone who wants to be away from the noise and bustle of towns and yet not far away from some of their conveniences, Southern Shores is ideal. Sandwiched between Duck to the north and Kitty Hawk to the south, Southern Shores is still a secluded haven that boasts peaceful, family-friendly beaches as well as a decent number of restaurants and shops. A few steps away from the beach, visitors will enjoy strolling on a walking path shaded by majestic oaks and cedars—and whose calm-inducing aura should be an essential element of a vacation. For those who will want to enjoy switchbacks, Southern Shores have a network of bike paths that are a pleasure to ride on.
Nags Head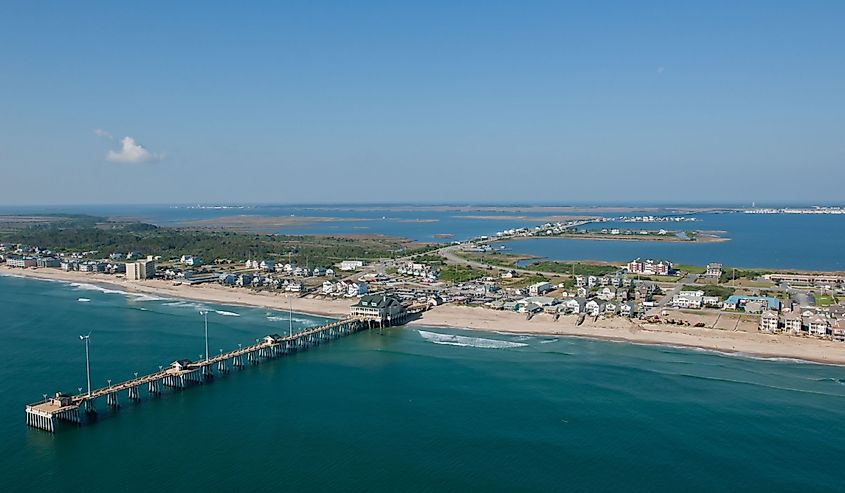 Nags Head is the region's first tourist colony. The town exudes a rustic allure and a look that is endearingly authentic. Its quiet beach landscape makes it a tourist magnet. Besides the fine-sand beaches that line the town's pristine shoreline, and the rolling sand dunes that are a pleasure to walk on, Nags Head also boasts scenic nature trails. These pathways zigzag through a maritime forest—all the way to Roanoke Sound, one of the most visited bodies of water in North Carolina's Outer Banks. Nags Head boasts fine dining options, an amazing shopping scene, and a number of parks ideal for a weekend escape.
Frisco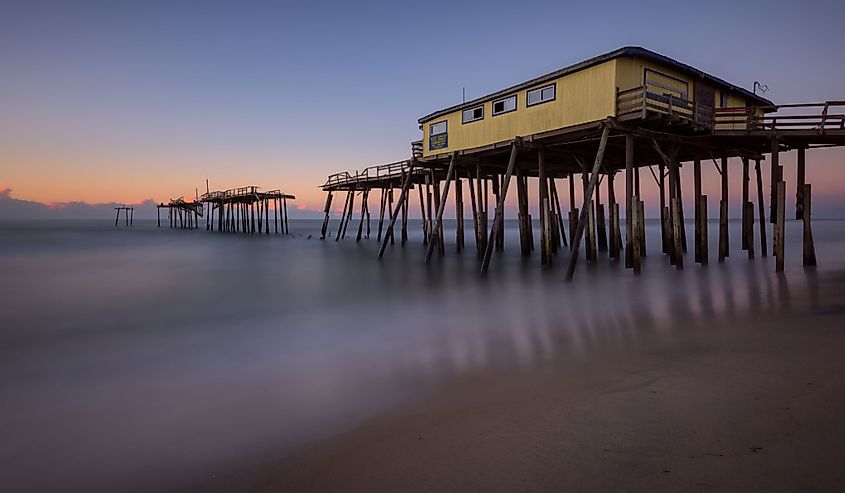 Frisco, once named Trent Wood for the woods in the area, has a small population of around 800, providing the perfect atmosphere for those looking for a slow-paced rhythm and bucolic look. The town has a long-established reputation as a beach lovers' paradise. For its quiet and peaceful character, Frisco looks like a time capsule from the 19th century whose seclusion many will find irresistible. Today, visitors to Frisco will enjoy horseback riding along Frisco's shoreline as well as spending time at the cozy Frisco Woods Campground.
Rodanthe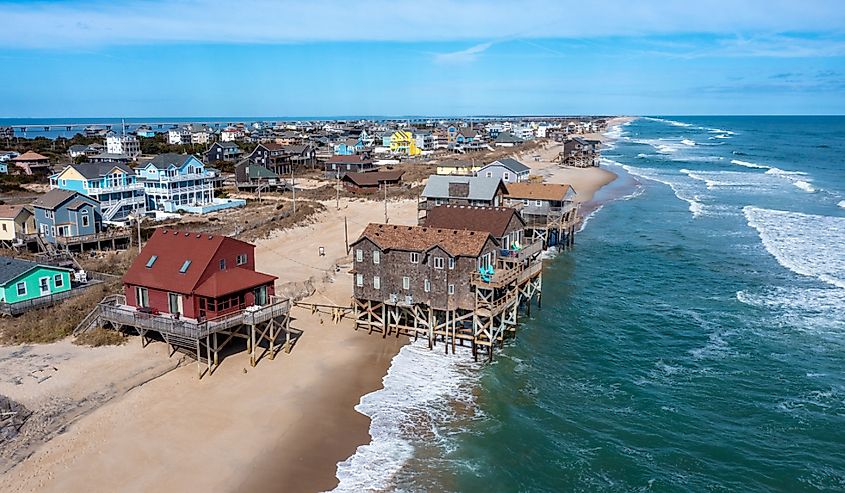 Rodanthe boasts several tourist credentials that qualify it as a destination worth exploring. While there are several reasons that make it worth lacing up for, the fact that it was the backdrop of the movie Nights in Rodanthe, makes it a place to check out. While the film may not have been a resounding success, it placed Rodanthe on the country's vacation map. The town's gorgeous, wind-swept beaches imbue it with a romantic allure that will leave visitors awe-inspired. About nine miles from Rodanthe, the breathtaking Pea Island National Wildlife Refuge is a birder's paradise famous for its scenic trails and overlooks.
Salvo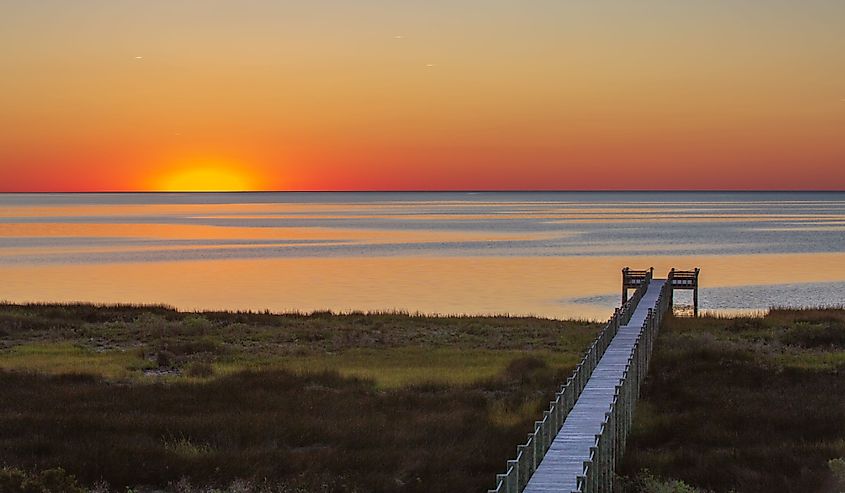 Located in Dare County, the easternmost county in North Carolina, Salvo is a dream destination that should not stay for long on anyone's bucket list. With a small population of around 200, it is big in aesthetic appeal. Salvo forms part of the triad that also includes Rodanthe and Waves. Known as The Tri-Villages, these towns border each other and for a visitor, may appear like one town. Salvo is close to several nearby attractions including the Cape Hatteras National Seashore where one can enjoy the sound of crashing ocean waves as well as a beach experience that will be one of the finest in the state.
With its dazzling array of white-sand beaches and secluded islands, the Outer Banks, or just "the Banks," is among the most beautiful regions in the United States. This breathtaking beauty, doubtless unparalleled in the state of North Carolina, can be explored from a collection of charming, small towns that dot the 175-mile stretch. From Avon to Salvo, the Outer Banks is not short of destinations that will make a trip to the Outer Banks a vacation high-water mark.