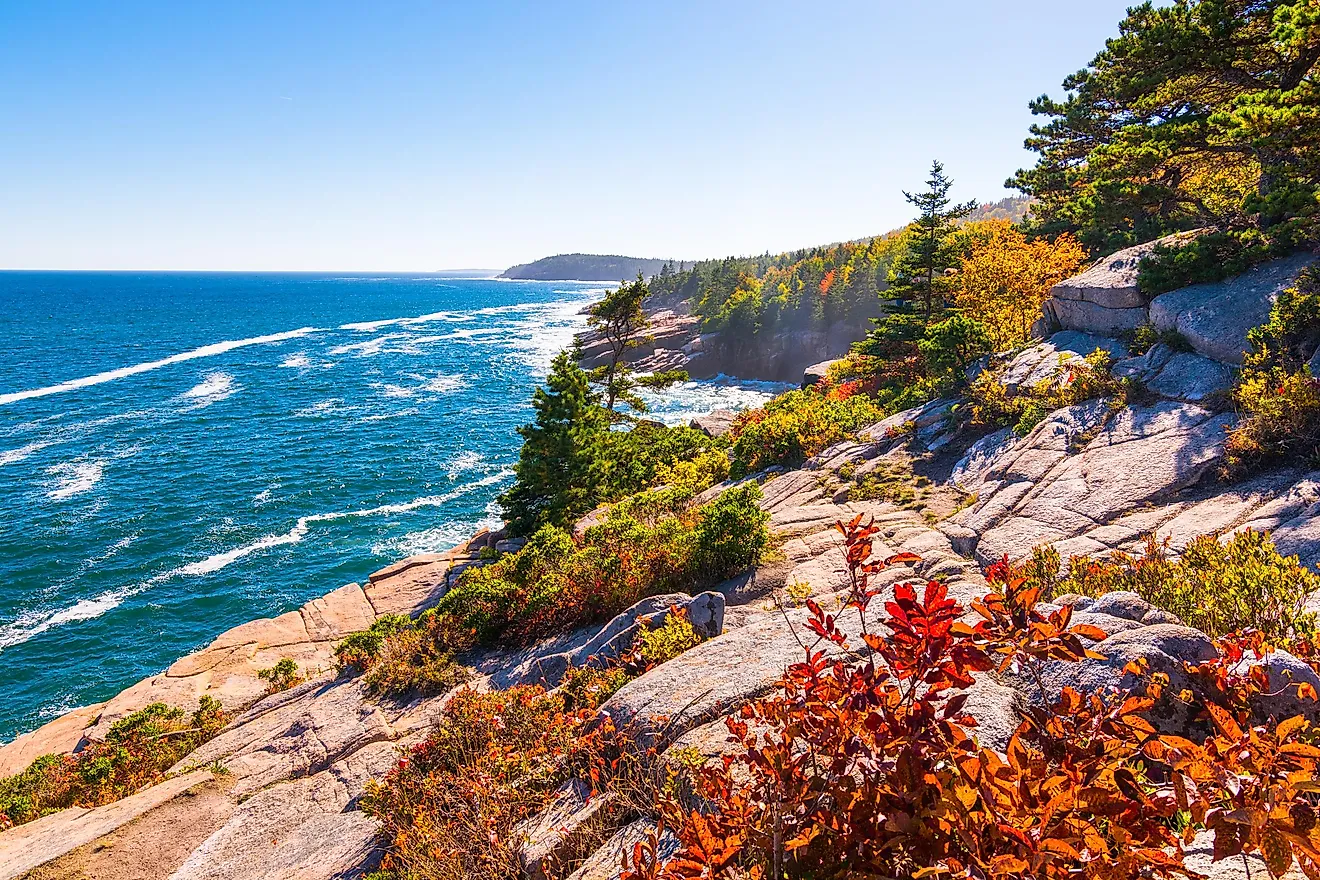 Acadia National Park was the first national park to be established east of the Mississippi River.
The park consists primarily of three areas: Mount Desert Island, the Schoodic Peninsula, and Isle Au Haut.
The park is home more than 1,000 plant species, several types of trees, and numerous animal species.
The area that surrounds the park's tallest mountain, Cadillac Mountain, is the homeland of the Indigenous Wabanaki people.
Acadia National Park is located in the US State of Maine, on the Atlantic coast. The park covers an area of 198.5 km2, which includes land on Mount Desert Island and several other smaller islands, as well as part of the Schoodic Peninsula. Founded in 1916, Acadia National Park was the first national park established east of the Mississippi River. The park is home to a myriad of ecosystems that exist in forests, ponds, mountains, lakes, and rocky ocean shorelines. It is also home to many plant and animal species.
Geography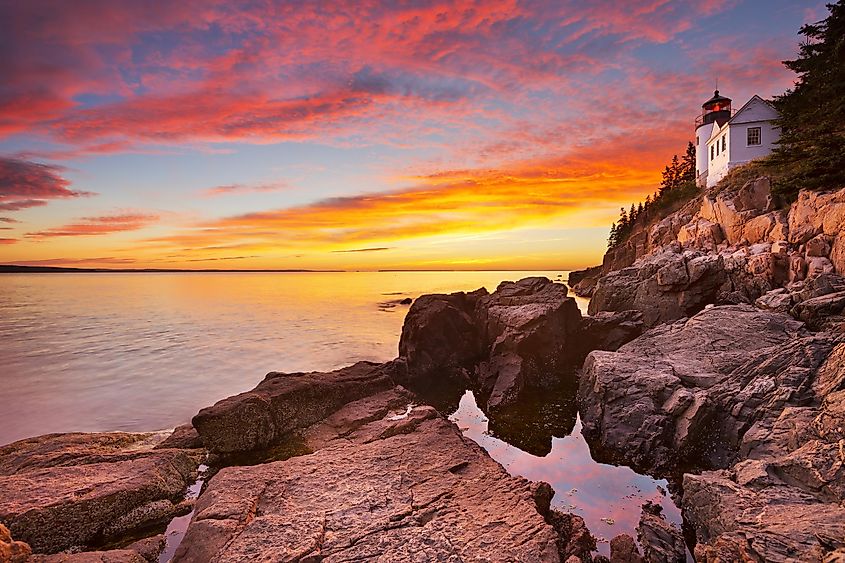 Acadia National Park consists of three main areas: Mount Desert Island, the Schoodic Peninsula, and the offshore island known as Isle Au Haut. Two other islands, Baker Island and Bar Island, also have land that belongs to the park. Mount Desert Island is located to the south of the town of Trenton. There is a bridge connecting it to the mainland. To the northeast of Mount Desert Island is the Schoodic Peninsula, which contains 9.57 km2 of park land. Isle Au Haut is located to the southwest and is only accessible by boat.
Acadia National Park is bordered by several towns. One of these towns is called Bar Harbor, which is located in the northern part of Mount Desert Island. Locals refer to the location of the town as "Down East" Maine. The municipality of Bar Harbor contains a large portion of the Acadia National Park's land. Thus, it provides easy access to the park's forests and shores.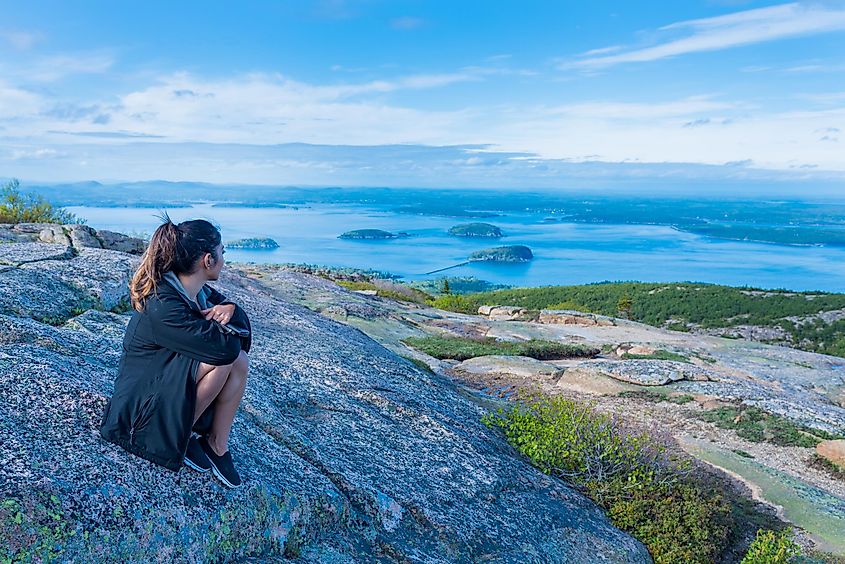 The Mount Desert Island portion of Acadia National Park contains more than 20 mountains. The tallest of these mountains is known as Cadillac Mountain. Reaching a height of 465 m, Cadillac Mountain is the highest point along the North Atlantic Seaboard. The area is the homeland of the Indigenous Wabanaki people. The Acadia National Park's lush forests and woodlands are located in the transition zone of two ecoregions: the northern boreal forest and the eastern deciduous forest. The park is also home to 103 km of ocean coastline.
Acadia National Park also contains many lakes and ponds, including 14 so-called Great Ponds, which are natural ponds or lakes that are larger than 4 hectares. Indeed, lakes and ponds cover 7% of the park's surface. Another 20% of the park's surface consists of wetlands, including swamps, marshlands, and bogs. These wetlands provide a home to numerous species.
Wildlife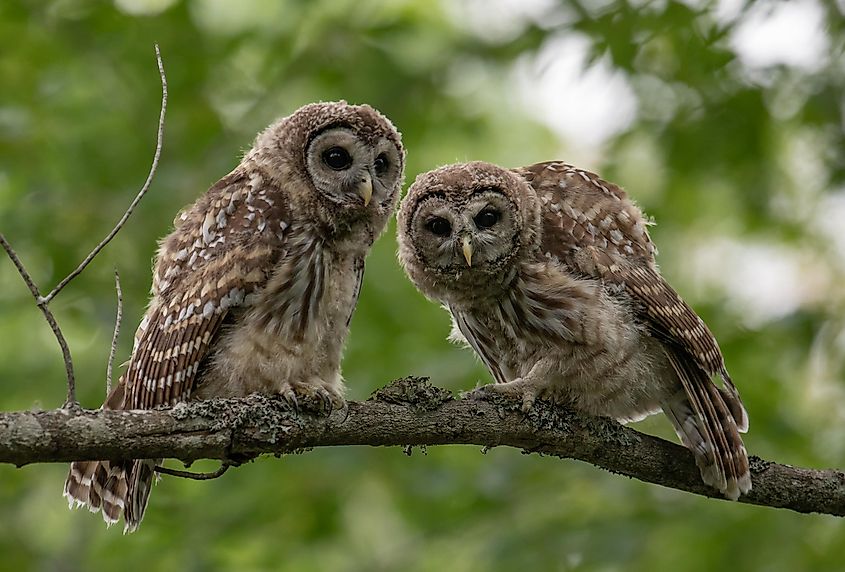 The Acadia National Park's forests, lakes, ponds, coastlines, and wetlands are teeming with life. Much of the park's forests consist of spruce-fir, as well as oak, maple, beech, and other hardwoods. There are also isolated forest communities that contain species such as pitch pine, scrub oak woodlands, and jack pine. Acadia National Park also supports more than 1,000 different plant species, which live in the park's acidic, low-nutrient bogs, tidal estuaries, intertidal zones, freshwater lakes and ponds, and even on exposed summits.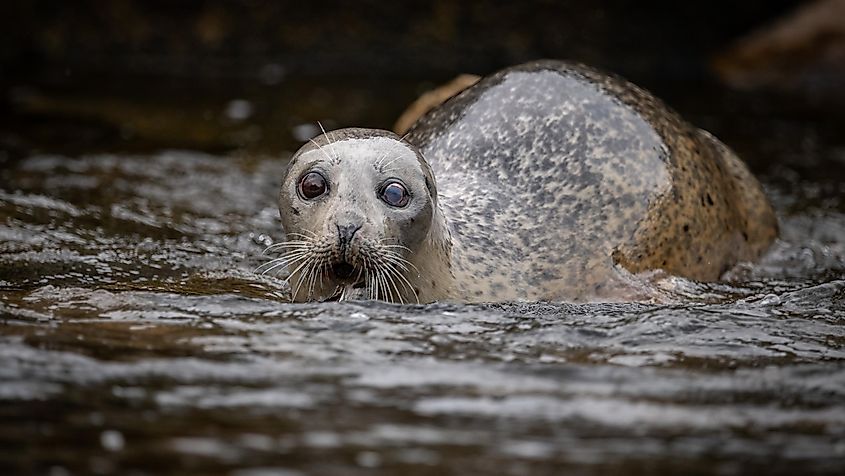 The park also teems with an abundance of animal life. Various ocean-based species can often be seen on the coastlines of Mount Desert Island. These include seals, dolphins, whales, and other marine mammals. Bird species in the park include peregrine falcons and other raptors, songbirds including as many as 23 species of warbler, sea birds, herons, sandpipers, and harlequin ducks. Salamanders, frogs, and toads live in the park's forests, while whelks, sea stars, crabs, urchins, mussels, periwinkles, and barnacles can be found in the park's intertidal zones. Land mammal species such as raccoons, otters, skunks, foxes, deer, and moose also inhabit the park.
Brief History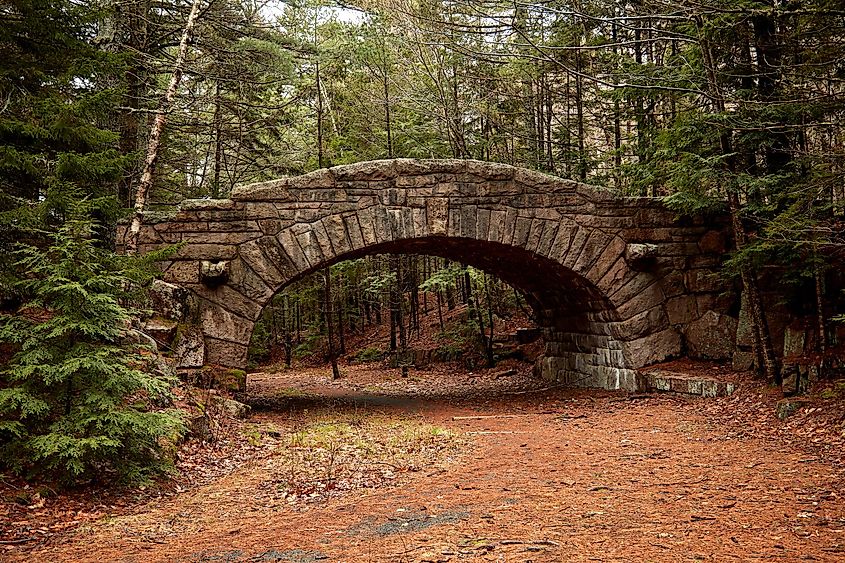 Acadia National Park got its name from the French colony of Acadia that occupied parts of modern-day Maine as well as New Brunswick, Nova Scotia, and Quebec in Canada. The colony's name was derived from the word "Arcadia." In 1524, Giovanni Verrazano, a European explorer, visited the area that would become the colony and said that it reminded him of Arkadia, which is a part of Greece.
About four centuries after Giovanni Verrazano sailed by what would become Acadia National Park, citizens like George B. Dorr and Charles W. Eliot were concerned about overdevelopment in the area and decided to do something about it. Later on, philanthropist John D. Rockefeller Jr. donated 44.5 km2 of land. He also built a network of roads now known as the carriage road system. Rockefeller Jr. was an avid horseman and wanted to be able to traverse Mount Desert Island with a horse and carriage. Over a period of nearly 30 years, from 1913 to 1940, Rockefeller financed the building of these carriage roads, which also came to be used by hikers, horseback riders, and cyclists. In 1916, US President Woodrow Wilson established what was then known as the Sieur de Monts National Monument. Three years later, however, the name was changed to Lafayette National Park. In 1929, the park's name was changed again, to its present name, Acadia National Park.
Threats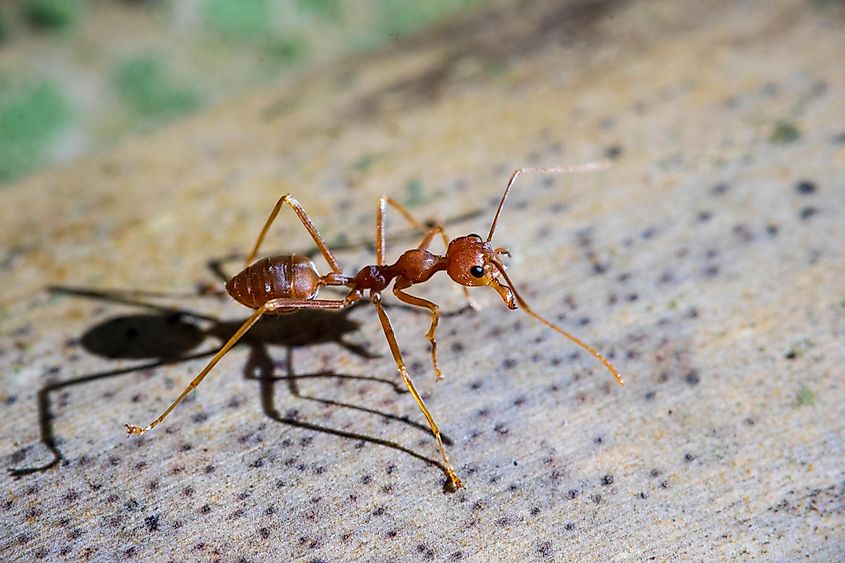 Like many national parks, Acadia National Park is not immune to certain threats. One of those threats is invasive species, such as non-native plants. These include both terrestrial and aquatic plants. For instance, about a quarter of the plant species in Acadia National Park are non-native species. One of these species is purple loosestrife, which chokes out native vegetation such as cattails. This is a problem because numerous animal species in the park rely on the plants that the purple loosestrife harms. Other invasive plant species in Acadia National Park include buckthorn, Japanese and common barberry, Oriental bittersweet, and Japanese knotweed.
There are also invasive animal species that plague the park. For instance, the Asian shore crab poses a danger to native creatures in the park's shallow and intertidal rocky habitats. Meanwhile, on dry land, European red fire ants have a painful sting that can harm both humans and wildlife. These ants also pose a danger to native ants and other underground creatures because they provide more competition for food and shelter. Two types of beetle, the Asian longhorned beetle and the emerald ash borer, threaten the forests of Acadia National Park. Thus, it is important to try and control the spread of these invasive species. One way of doing that is for people to report the presence of these species if they find them.