Long Island is a paradise for visitors and locals who would love to explore its rich history, charming small towns, and attractions. The standout factor is its incredible coastline, with places such as the white sand beaches of the Hamptons to the rocky shores of Montauk. Long Island is also home to many parks and nature preserves, such as the Fire Island National Seashore and the Caumsett State Park, offering endless hiking, biking, and birdwatching opportunities. 
The city also has many museums, mansions, and landmarks, such as the iconic Amityville House, that tell interesting stories of the past. Just like its namesake, Long Island iced tea, Long Island is an exciting place with a variety of attractions all in one place.
Location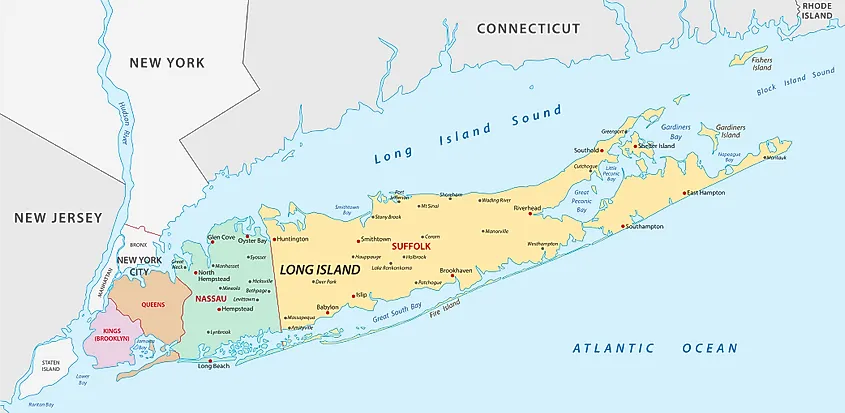 Long Island is the southeasternmost part of New York (NY), United States, situated in the Atlantic Ocean. It extends east-northeastward just about parallel to the Connecticut coastline. It has Long Island Sound on the north, the Atlantic Ocean on its east and south, and the East River and New York Bay and harbor on its west. Long Island is 118 miles from New York Harbor to Montauk Point, its eastern extremity, with an approximate width of 23 miles and a total land area of about 1,401 square miles.
Brief history
The rich history of Long Island goes back thousands of years to its first inhabitants, the Native American tribes. These were the Delaware people in the western part and Montauks through the rest of Long Island. The native tribes lived on Long Island for a long time before the European explorers arrived in the 1600s. Dutch and English settlers were an important part of Long Island's history, the Dutch occupied the western parts, and the English inhabited the eastern parts of the island.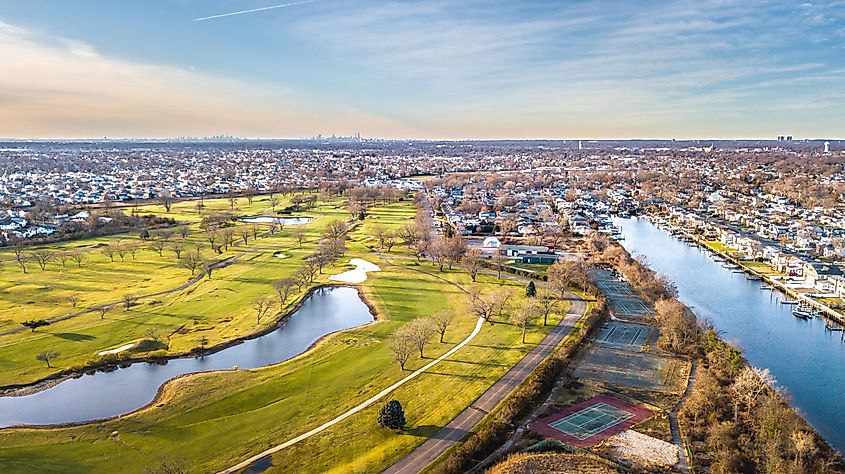 The Dutch West India Company was instrumental in building Brooklyn, Flatlands, Flatbush, and New Utrecht between 1636 and 1660. The first European settlements in 1640, now known as the town of Southampton and Southold, also marked the beginning of Long Island's colonial history. All through the 1700s and 1800s, Long Island had a big role in the American Revolution and the Civil War, with many battles and wars fought on its shores. 
Agriculture, fishing, and shipping were major industries for centuries, but in the mid-1800s, tourism gained popularity. The Long Island Rail Road in 1836 increased accessibility to visitors, and soon hotels and resorts began flourishing along the coastline. The railroad was vital to the tourism boost and facilitated the development of towns and villages to become some of the first modern suburbs in the US. 
In the twentieth century, aviation and aerospace innovation took over, paving the way for growth and greater prospects within Long Island. Today, the place is a successful suburban region with a rich cultural heritage and a remarkable mix of rural and urban influences.
Geography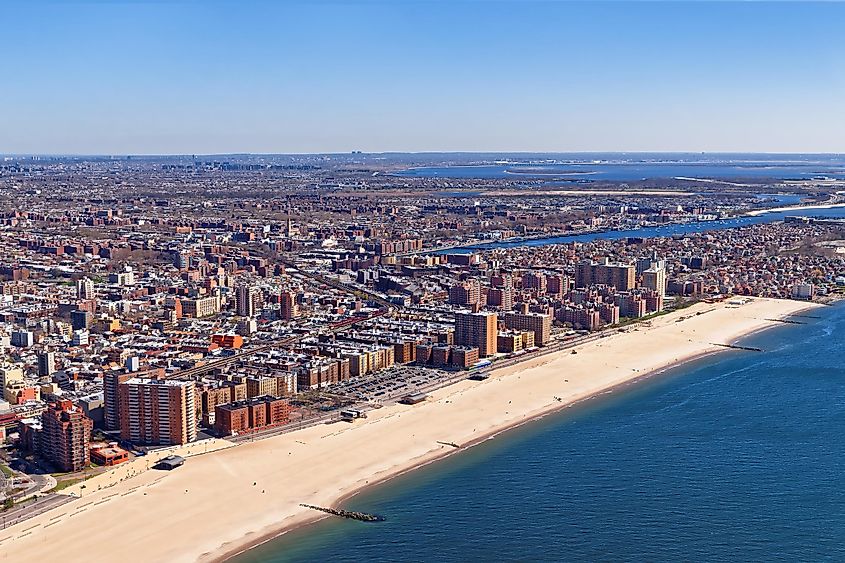 The eastern end of Long Island has two peninsulas, the northern one is 25 miles long and ends in Orient Point, and the southern one is about forty miles long and culminates in the eastern end, Montauk Point. The bays along Long Island's northern shore are Port Jefferson Harbor, Smithtown, Huntington, Cold Spring Harbor, Manhasset, Little Neck, and Flushing. Its southern shore along the Atlantic is bordered by a series of sandbars and sandspits that form bays, including Great South Bays and Jamaica. Popular beaches result where the sand widens at areas that form small islands. These include Jones Beach and Rockaway Beach. 
Long Island is connected to the mainland through the Borough of the Bronx and two bridges. It is also connected to Staten Island and Manhattan Island by many bridges and tunnels. The four counties in Long Island are Suffolk, Nassau, Queens, and Kings. The island is accessible by car, train, or ferry, with many big highways and public transportation systems connecting it to New York City and the surrounding areas.
Being surrounded by water, geographically, Long Island is an island, and although The United States Board on Geographic Names (BNG) considers it to be an island, the Supreme Court of the United States states that Long Island is a peninsula. For legal purposes, it makes it easier for the state to have jurisdiction over it, and so Long Island is now a peninsula that is part of NY since the mid-1970s.
Climate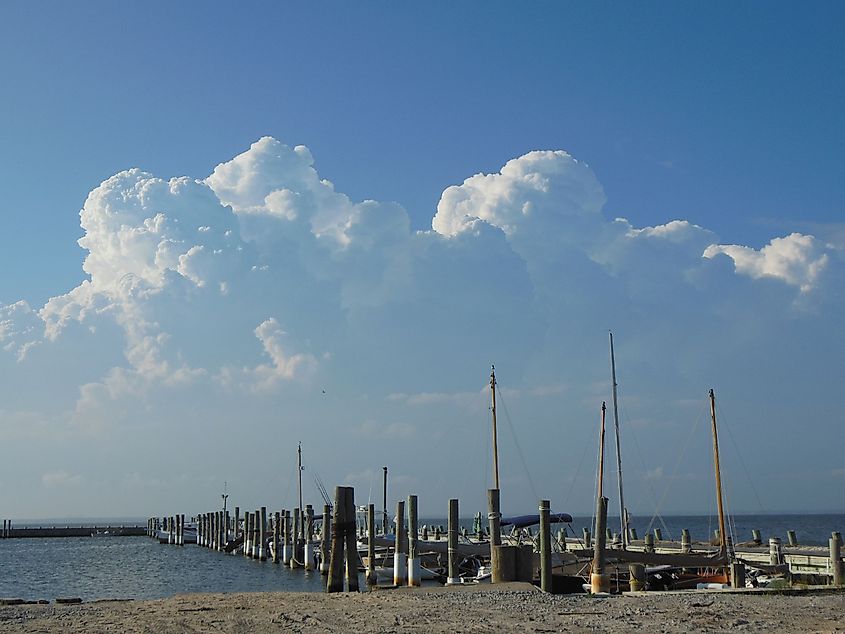 Characterized by hot humid summers and cold winters, as per the Köppen climate classification, Long Island comes in a transition zone between a humid subtropical climate and a hot-summer humid continental climate. Attributed to its location along the coastal belt, the winters are milder than in the rest of the state but can be cold, snowy, and windy. The climate is partly cloudy all year round, with temperatures varying from -5°C to 27°C (23 to 80.6°F), rarely going below -13°C (8.6°F) or above 31°C (87.8°F).
The summer months are from June to August, with average temperatures around 24°C (75.2°F). Sometimes heat waves may push the temperatures to 32°C (89.6°F) or higher. The winter months are from December to February, with average temperatures of about 2°C (35.6°F). Temperatures in the winter can drop below freezing, with snowstorms resulting in a few inches of snow. The warmest month is July when average temperatures range from 23 to 29 °C (73.4 to 84.2 °F), and the coldest month is January, when average temperatures range from −4 to 7 °C (24.8 to 44.6 °F).
Features of Long Island's climate include the prevalence of strong coastal winds during the fall and winter months which can create wind gusts of up to 50 mph (80 km/h), and the urban heat island effect during summers due to its proximity to urban areas. Other features of the climate include the possibility of thunderstorms during summer months with heavy rain, lightning, and strong winds, the rare occurrence of hurricanes, and Nor'easters during fall and winter, bringing in heavy snow, rain, and strong winds.
Population And Economy
With a population of about 7.8 million, Long Island is the eighteenth most populous island in the world, the third-most populous island in the Americas, and the most populated island in any US state or territory. Most people live in urban areas like Brooklyn and Queens and in suburban areas across Nassau and Suffolk Counties. The population includes a diverse mix of ethnic and cultural backgrounds, such as populations of African American, Hispanic, Asian, and European American residents. The island's vibrant communities and abundance of recreational, educational, and cultural opportunities make it a popular place. 
Even though Long Island has a lot of great things, it also faces some challenges with its high standards of living, hence problems with affordable housing, taxes, income equality, and racial differences, but efforts are being made to address these issues and promote economic growth and development on the island. Long Island's economy is based on service industries such as education, professional services, and healthcare. It has major employers, including universities, financial institutions, and hospitals. Tourism booms during the summer when tourists and visitors flood its beaches and other attractions.
Flora And Fauna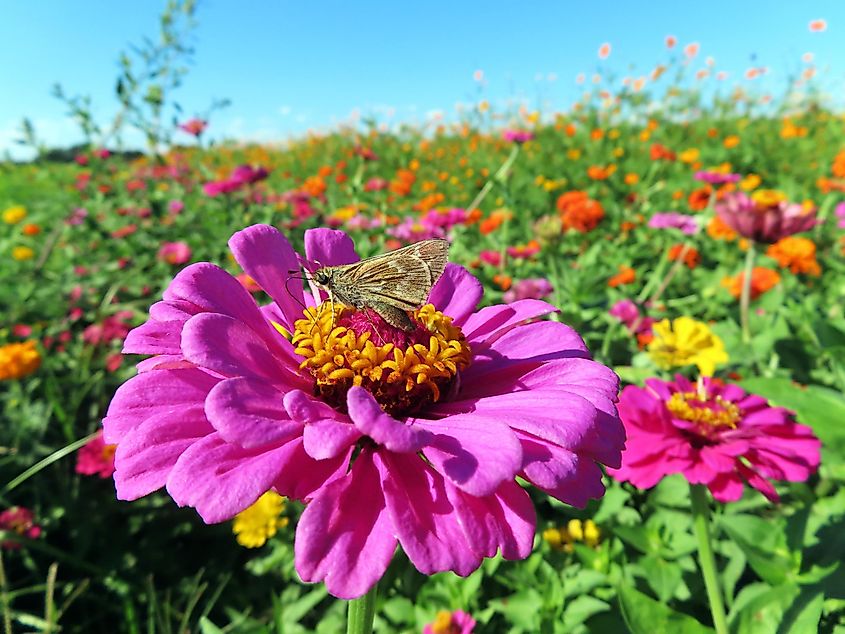 Long Island is home to a diverse, rich ecosystem of plants and animals from the blue flag iris (Iris versicolor) and pitch pines (Pinus rigida) to the American black duck (Anas rubripes) and spotted turtle (Clemmys guttata).
Flowers add color and brightness to the island and are a source of food for smaller animals. Among many other flowers around the island, the lady fern (Athyrium filix-femina), black-eyed Susan (Rudbeckia hirta), and purple coneflower (Echinacea purpurea) are some common native species. Trees form the backbone of the landscape, including the gray birch (Betula populifolia), red oak (Quercus rubra), Canadian serviceberry (Amelanchier canadensis), black tupelo (Nyssa sylvatica), and sugar maple (Acer saccharum). Long Island's local shrubs include highbush blueberry (Vaccinium corymbosum), winterberry (Ilex verticillata), and common buttonbush (Cephalanthus occidentalis). Popular vines found around the island are Virginia creeper (Parthenocissus quinquefolia), virgin's bower (Clematis virginiana), and woodbine (Parthenocissus vitacea).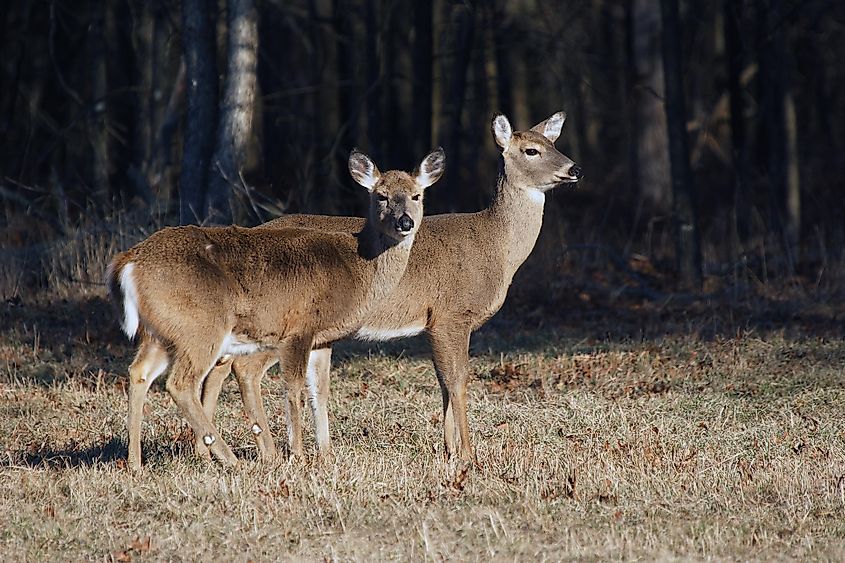 Among the island's animals, the eastern cottontail rabbit (Sylvilagus floridanus) is often seen sprawling across lawns and gardens feeding on wildflowers and grasses, the white-tailed deer (Odocoileus virginianus) can be spotted along Long Island's forests and fields, and the red fox (Vulpes vulpes) that hunts birds and small mammals inhabits the woodlands and fields.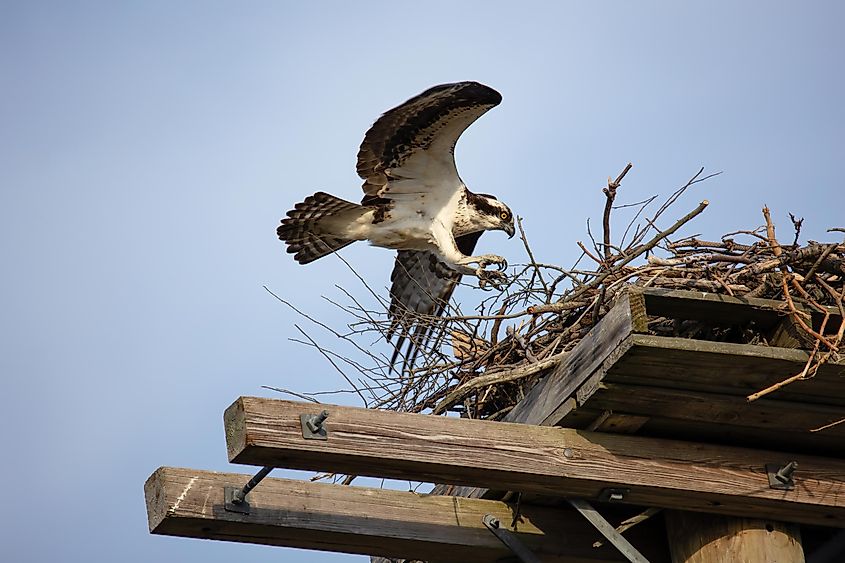 Other animals native to Long Island include birds such as the barn owl (Tyto alba), grasshopper sparrow (Ammodramus savannaru), and brown thrasher (Toxostoma rufum), amphibians/reptiles such as the woodland box turtle (Terrapene carolina carolina), four-toed salamander (Hemidactylium scutatum), and eastern hog-nosed snake (Heterodon platirhinos), insects such as ​​little bluet (Enallagma minusculum), and frosted elfin (Callophrys irus), and marine species like American eel (Anguilla rostrata), Atlantic tomcod (Microgadus tomcod), and lined seahorse (Hippocampus erectus).
Attractions
Long Island has an abundance of places to explore from recreational sites to world-class wineries, historical landmarks, and more. Here are its top attractions.
The Hamptons 
Lying on the eastern stretch of Long Island, the Hamptons is a lavish destination with celebrities and wealthy residents choosing the spot for their summer getaways. Several documentaries, films, and television series have been shot here. Known for its expensive mansions, and affluent vacationing, it welcomes anyone who can afford to stay here. The picturesque villages, wineries, art galleries, beaches, and museums attract a lot of people.
Montauk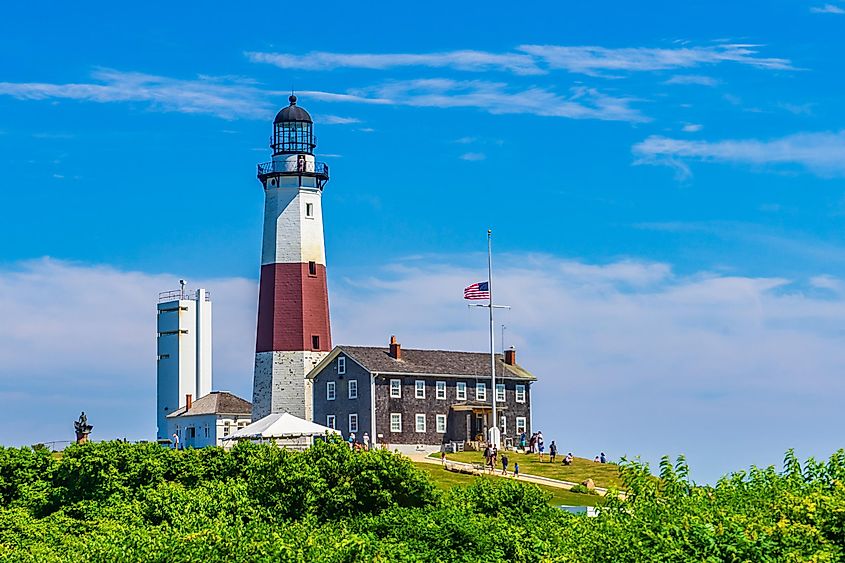 Montauk in East Hampton is technically a part of the Hamptons but has a different vibe. This once popular destination for fishing and surfing has evolved to become famous for dining. The Montauk Point State Park allows you to take a peek at the seals and climb the lighthouse for breathtaking views. The lighthouse is active and is the fourth-oldest in the country. An interesting fact about this beach town is the conspiracy theories involving Montauk, which inspired the successful Netflix series Stranger Things.
Jones Beach And Long Beach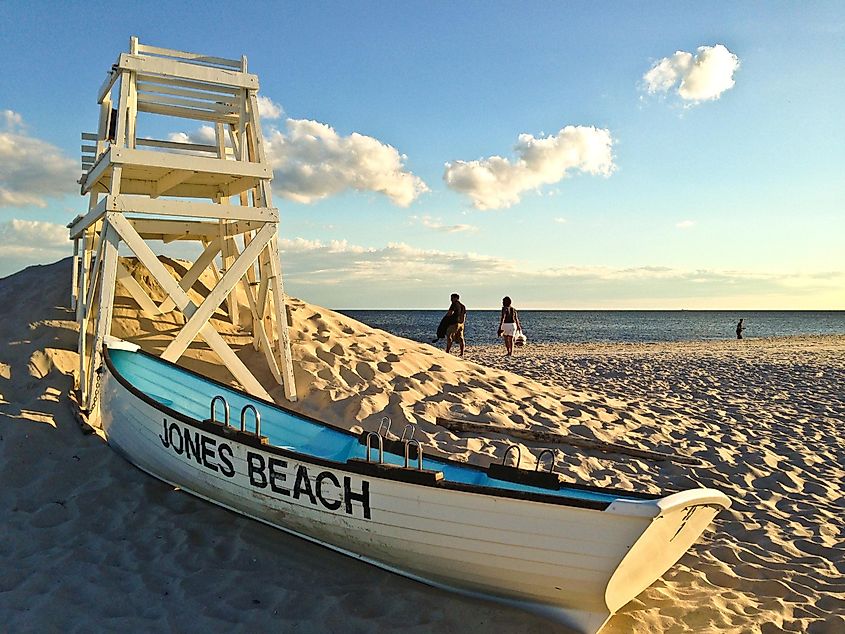 Kids can see butterflies at the Jones Beach Nature Center, enjoy a shipwreck, and dig for bones. Exciting events that happen here are the Memorial Day Bethpage Air Show and the airborne feats over Jones Beach by The U.S. Navy Blue Angels. The Jones Beach State Park hosts concerts and events throughout the summer and is a fantastic place to explore the sandy beach shores, picnic areas, playgrounds, sports facilities, and more.
Long Beach is another great place that attracts visitors and tourists. Not very far from Brooklyn and Queens, this place has a lovely boardwalk for strolling alongside cafes and small shops. Free summer concerts are a popular excitement, and so is the opportunity to learn paddle boating.
Shelter Island And Fire Island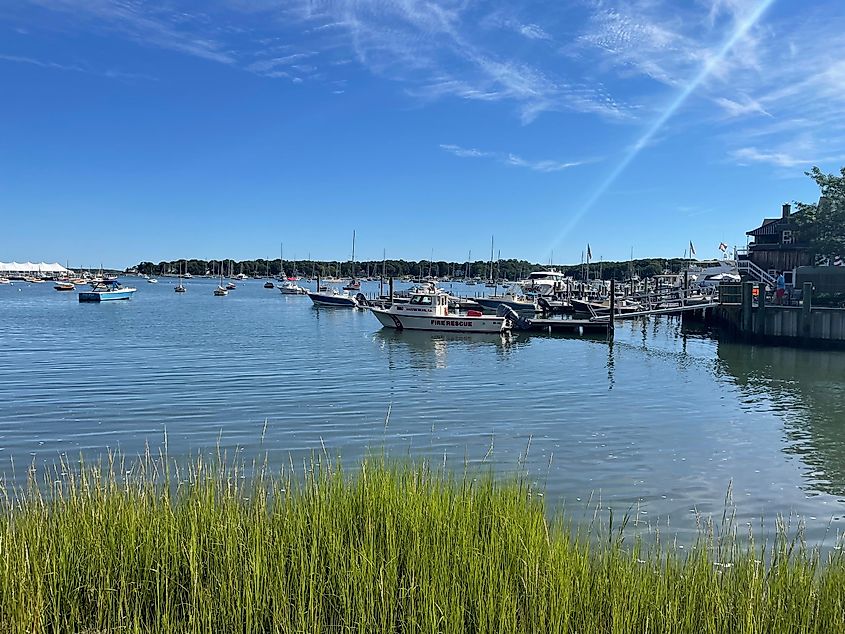 Having about 1,600 residents and spanning over 8,000 acres of land, the island is a quiet and peaceful place. Shelter Island is a laidback coastal destination with tourists visiting art studios, marveling at the shells of Crab Creek, relaxing at Sunset Beach, or enjoying kayaking and birdwatching at the marshes of Mashomack Nature Preserve.
Popular among the LGBTQ (lesbian, gay, bisexual, transgender, and queer) community as shown in the 2022 romantic comedy Fire Island, the island has an old lighthouse built in 1858 and the Fire Island National Seashore, a famous party place with many opportunities for hiking, swimming, trails, and camping.
Wine Country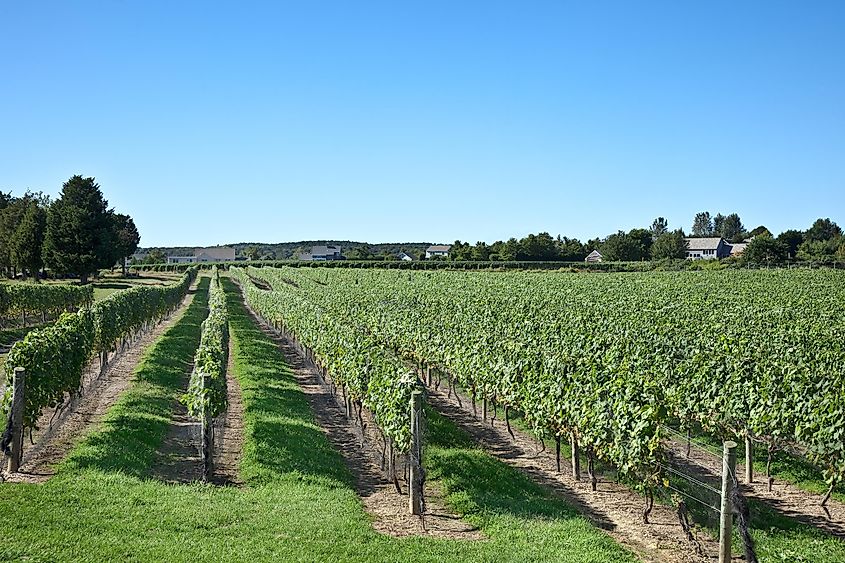 Long Island has about 57 distinct wine producers and is famous for its wine. Wine Country attracts many tourists because it is home to many wineries and vineyards that manufacture award-winning wines. Tourists and visitors can enjoy vineyard tours, wine tasting, and live entertainment throughout the year.
The Nassau County Museum Of Art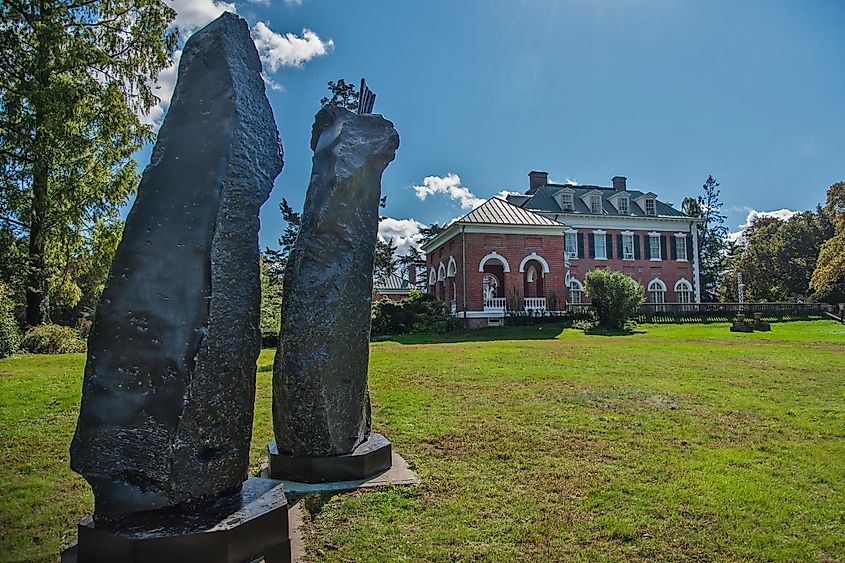 Featuring more than a hundred acres of landscaped gardens, old buildings, sculptures, and an amazing art collection on its historic property, the museum also hosts lectures, concerts, and other events all year round. It is dedicated to facilitating a deeper understanding of art and culture through educational programs and exhibitions for people from various backgrounds and ages.
Other interesting places in and around Long Island include the Long Island Aquarium, Old Westbury Gardens, Sagamore Hill National Historic Site, Oheka Castle, and Vanderbilt Museum and Planetarium.
The island has been in the spotlight for celebrities vacationing and visiting the place and for some famous movies, Netflix, and reality series. The best time to visit Long Island is from mid-June to late September because of the warm weather activities. Long Island is a good choice for those looking to experience a culturally rich vacation and have fun and relax. Long Island's natural beauty, history, and abundant tourist attractions make it the perfect vacationing spot.