Key Largo is one of the islands that make up the Florida Keys in Florida, United States of America. The word largo is Spanish for long, making its name derived from 'long key'. The island measures approximately 53 kilometers and has a population of roughly 10,000 people. Key Largo is a self-proclaimed "dive capital of the world." Although the statement can be contested, there are many diving opportunities along the artificial reef (the world's largest). 
Geography Of Key Largo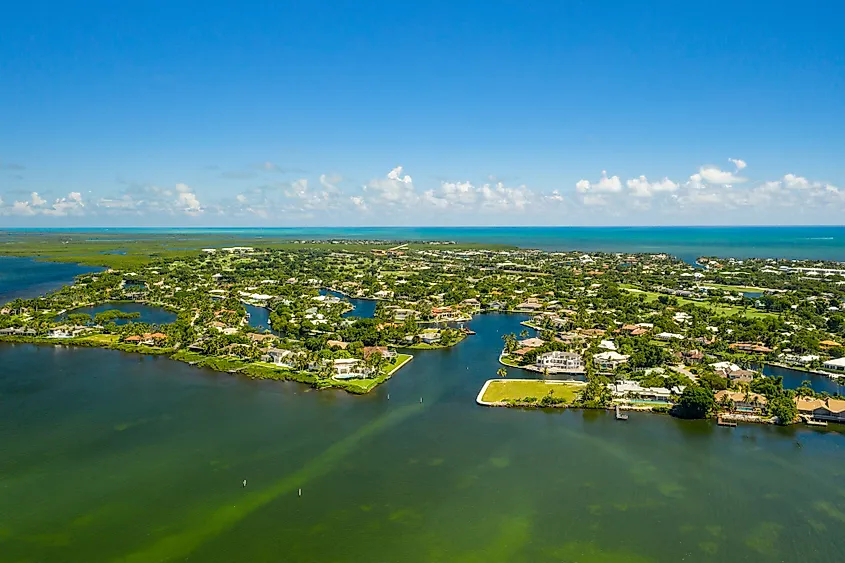 Key Largo is the northernmost of the Florida Keys, generally referred to as the 'first in the island chain. The island itself is an exposed former coral reef from thousands of years prior. When the sea levels were higher, the island would have been an underwater reef, but when waters subsided, it was exposed, then worn down by a later ice age. The result is a hard coral-based island consisting of mainly limestone, fossilized coral, and a pitted rocky landscape that sits only 4.5 meters above sea level.The shoreline and landscape are rocky, with clay-like soil along the coastline. This 'marl' means there are no natural sand beaches along the island's coasts. Though made of dissolved limestone and decomposed plant matter, this soil makes for highly fertile soil. 
Climate Of Key Largo
The climate in Key Largo is tropical, with no known presence of frost. The island is also extremely sunny and clear, and Key Largo records 3,000 hours of sun per year on average. The average temperature reaches a high of 25-32 degrees Celsius, with a low ranging between 17 in winter (January), to 26 in summer (August). 
Vegetation Of Key Largo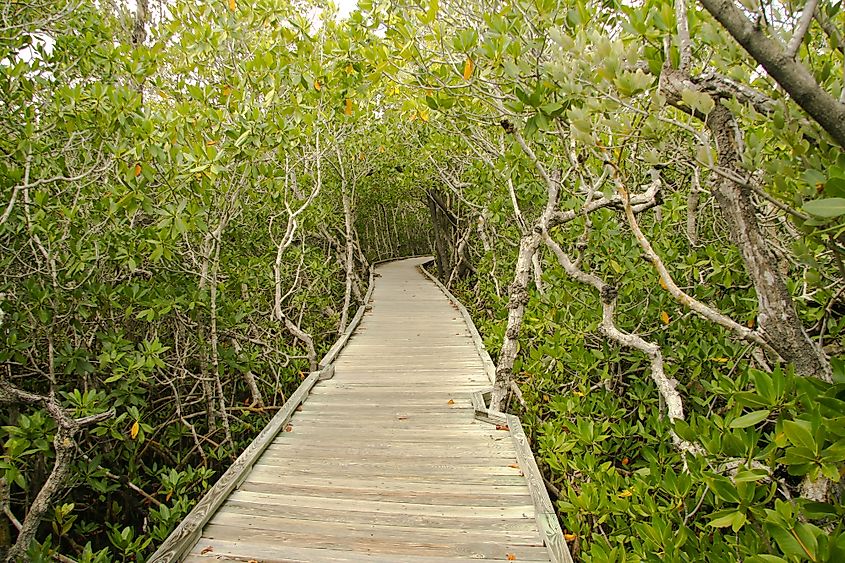 Several plant species grow on the island, especially in areas of this mud-like decomposed soil. Plants from the herb family and woody shrubs and hardwood trees thrive in this nutrient-rich soil. Other plants on the island include tropical hardwoods, Bay Cider, Bougainvillea, Gumbo Limbo, Pigeon Plum, Sea Oats, Crinum Lilly, and Saw Palmetto. Mangrove swamps also flourish along the coastline.
Underwater Park In Key Largo
Key Largo houses the first-ever underwater park in the United States. It was first established in 1963 and named the John Pennekamp Coral Reef State Park. The park measures nearly 5 kilometers from the shoreline into the Atlantic Ocean and has a length of approximately 40 kilometers. Similarly, the Florida Keys National Marine Sanctuary covers an area of 610 square kilometers and is adjacent to John Pennekamp. Both these parks aim to protect marine life and preserve the coral reefs in the area.
Wildlife In Key Largo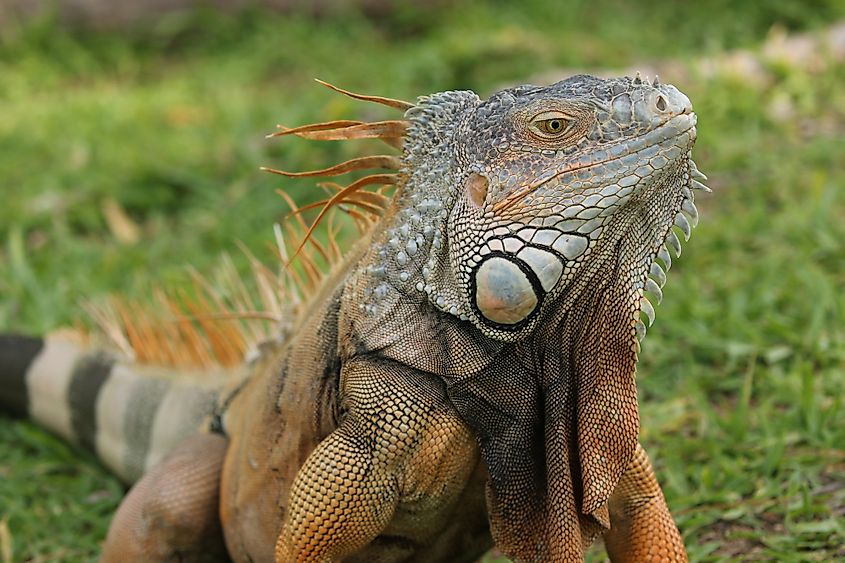 Wildlife in the waters around Key Largo is plentiful. The Florida Bay is home to manatees, while marine mammals like dolphins are common among the Key islands. Sea turtles can also be spotted offshore or on the beaches during nesting season. 
Alligators can also be spotted in Key Largo, like in much of Florida, and fish are present as well, including large species like tarpon, marlin, snapper, yellowtail, wahoo, grouper, sailfish, and tuna. Other animals on the island include Key Deer, the Key Largo woodrat, lower keys marsh rabbit, Key Largo cotton mouse, silver rice rat, Florida Keys mole skink, and the Key ringneck snake.
Visiting Key Largo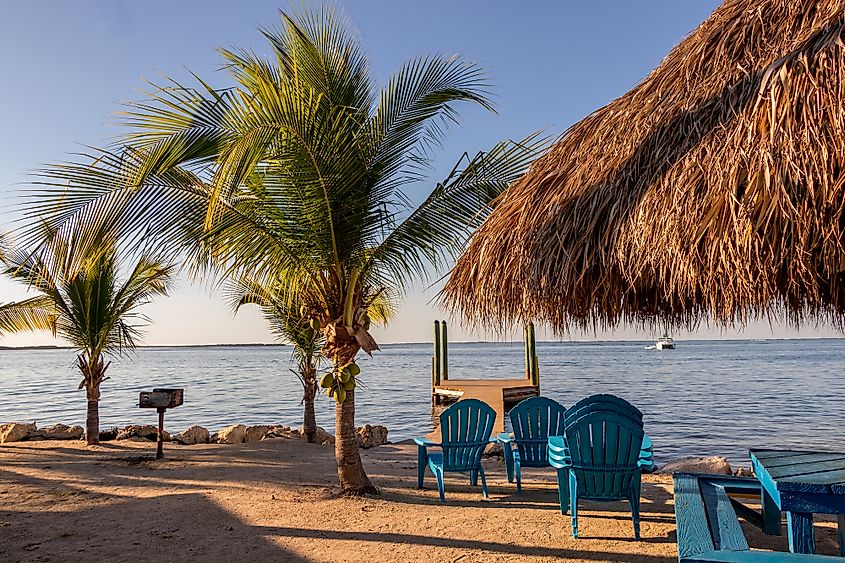 A popular destination for vacation and travel, Key Largo has much to offer. The underwater park is excellent for scuba divers and snorkelers, while sport fishing, boating tours and encounters with dolphins are also popular. The "African Queen" steamboat is even still available for canal and dinner cruises. Accommodation is plentiful, in the form of hotels or resorts, mainly.
Key Largo also has many eco-tours and nature-based excursions. Nature trails are popular, and there are several rehabilitation centers for animals and wild birds in the area. These pair the importance of highlighting the natural landscape and wildlife of the gorgeous island while ensuring an all-around excellent vacation experience.