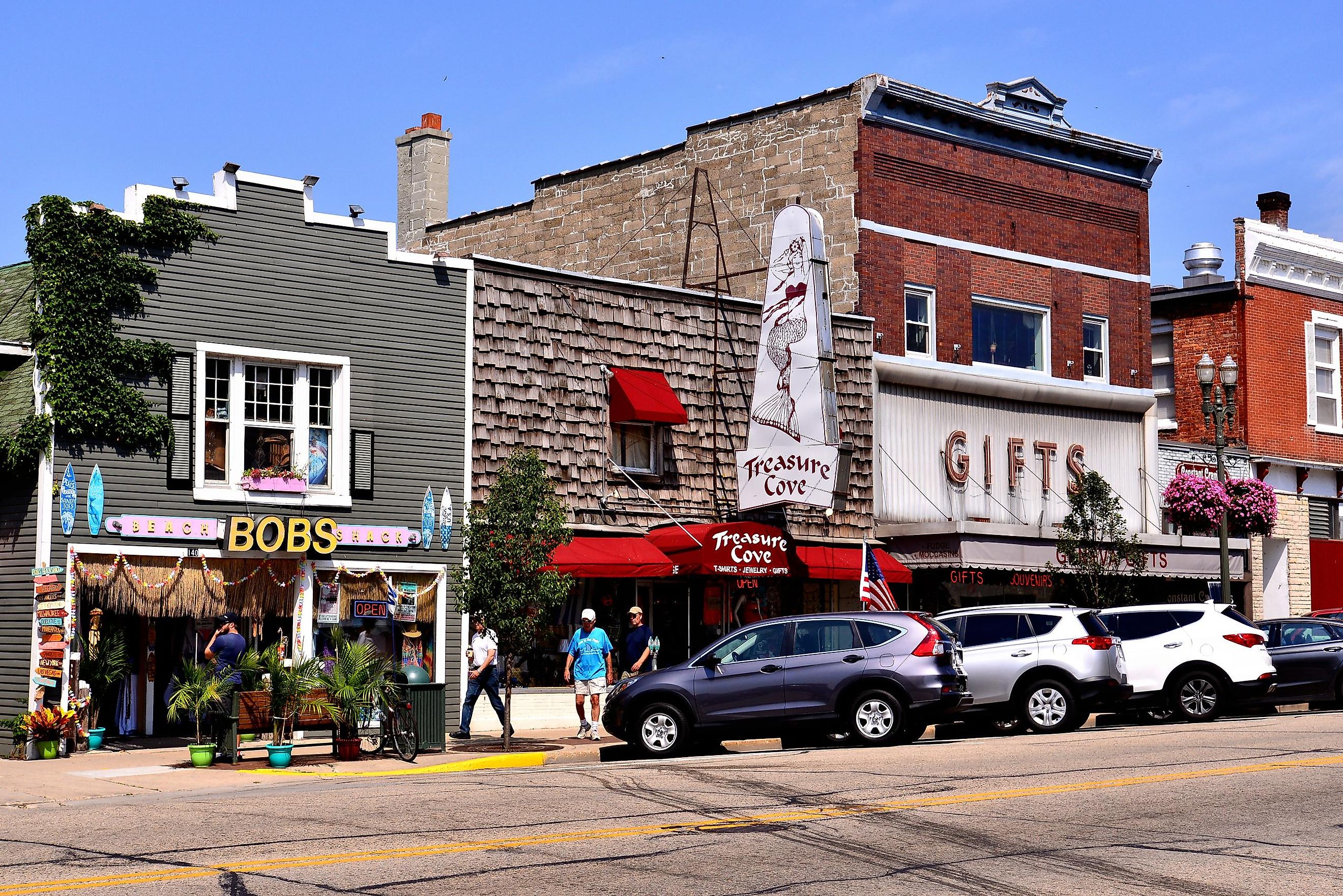 8 Ideal Destinations For A 3-Day Weekend In Wisconsin
Home to all four seasons, 48 state parks, and eight state forests, Wisconsin boasts endless adventures year-round. In summer, the lakeside beaches are reminiscent of locations on the ocean, with miles of shoreline, cozy cottages, and breathtaking views. Spring and fall boast changing foliage and a plethora of colors, while winter is the ideal time for almost any winter sport you can think of.
Whether you are planning a trip for next fall or next weekend, there is plenty of adventure to find in Wisconsin. From a jam-packed trip hiking, exploring, and camping, to a more relaxing vacation in a charming cottage on a scenic shoreline, there is something for everyone in America's Dairyland (spoiler alert: Wisconsin is the best spot for cheese lovers, too).
Elkhart Lake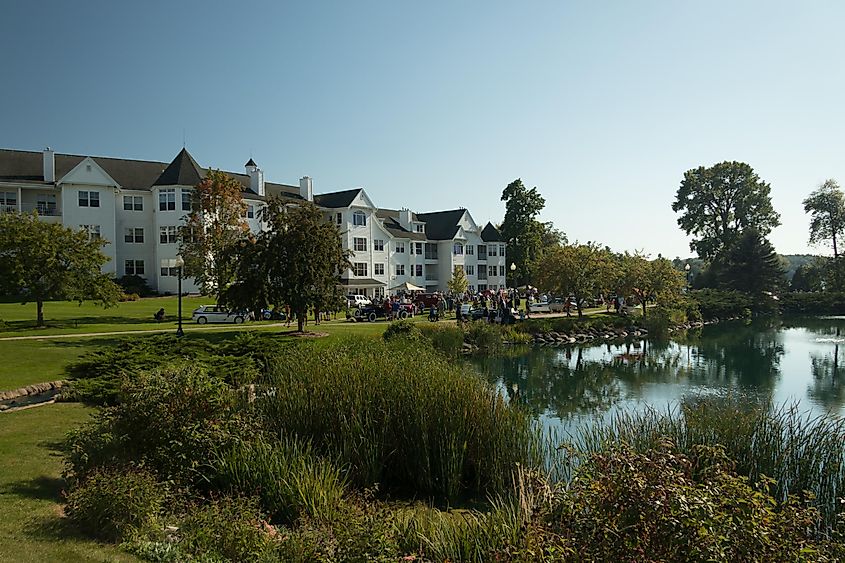 The village of Elkhart Lake sits on a gorgeous body of water of the same name, which also happens to be one of Wisconsin's deepest and cleanest lakes, ideal for paddling, boating, and relaxing on the beach. The picturesque location features plenty of opportunity for outdoor adventure, whether you traverse along one of the many trails, hop on an Ecology Outfitters Guided Silent Water Tour, or explore Fireman's Park and Beach. 
The village boasts an abundance of Victorian architecture, adding to the small-town feel and charm of the area. Visitors can also discover the town's history at Elkhart Lake Historic Depot and Museum, taste fresh cheese at Henning's Cheese Museum, and enjoy a day with kids at Elkhart Lake Village Square Park. 
Door County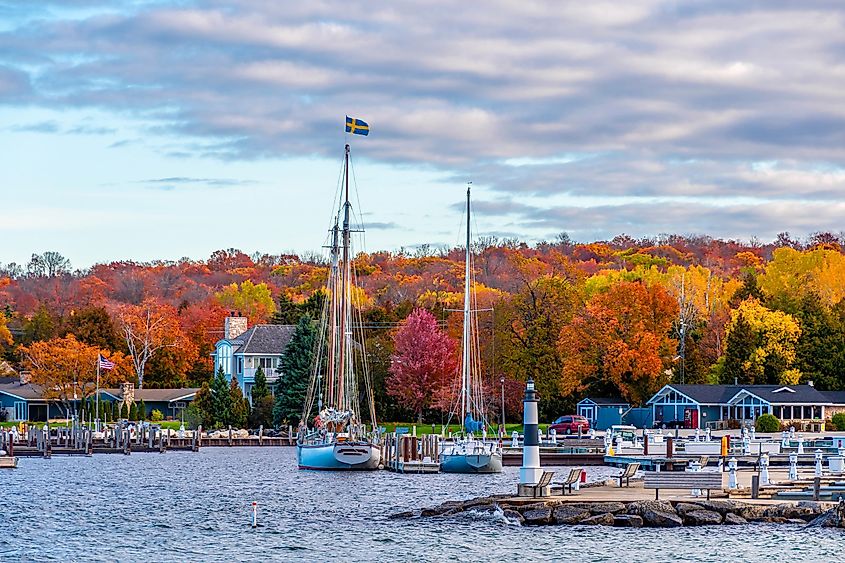 Door County sits on a peninsula between Green Bay and Lake Michigan. Known as the "Cape Cod of the Midwest," the area hosts 300 miles of shoreline, making it the top destination for any and all water sports, from boating to water skiing. On top of its beautiful beaches, Door County is home to 19 county parks, including Peninsula State Park, ideal for hiking, camping, and wildlife watching.
Because of its close proximity to Lake Michigan, waterfront dining is common and accessible, so visitors watch the sunset on the glimmering shores every day at dinner. The vast shoreline also calls for 11 lighthouses, which make for an excellent coastal photo op. There are also multiple local wineries and breweries where travelers enjoy refreshing beverages and scenic views of the surrounding wilderness and waterways.
Amnicon Falls State Park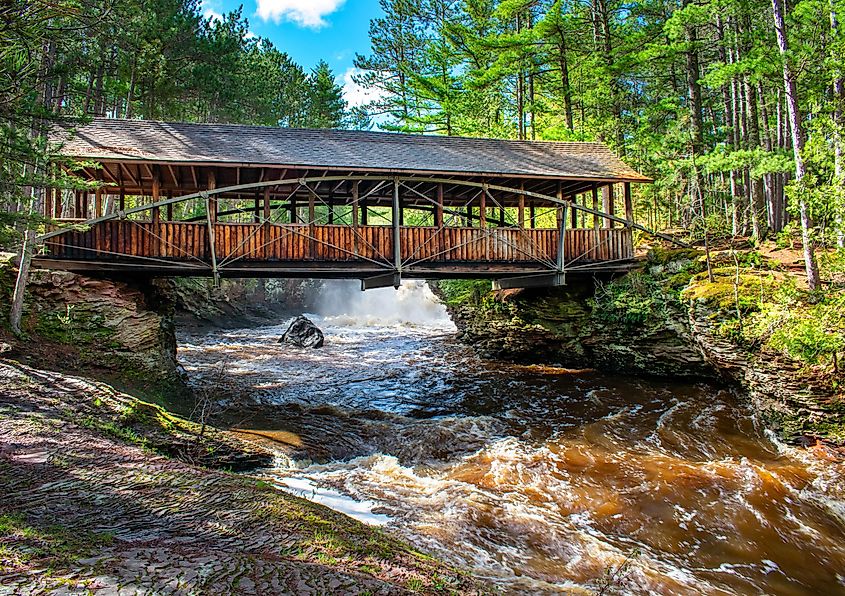 Covering 828 acres of wilderness, Amnicon Falls State Park is an outdoor adventurist's dream. Traverse along 2 miles of trails to spot a series of gushing waterfalls, or grab your kayak and head out on the rushing rapids for an adventure you will never forget. Bring your family along and enjoy a day of fun in the sun, picnicking in open fields and wandering through the trails and wooded areas.
There are two main trails in the area: Amnicon Falls and Snake Pit Falls trail loop and Amnicon Falls and Campground trail Loop, both of which are very walkable and offer great views of the flowing water and surrounding woods. Extend your stay for an adventure-filled weekend on one of the campgrounds, or stay in the nearby Sleepy Hollow Motel, a rustic and charming location. 
Devil's Lake State Park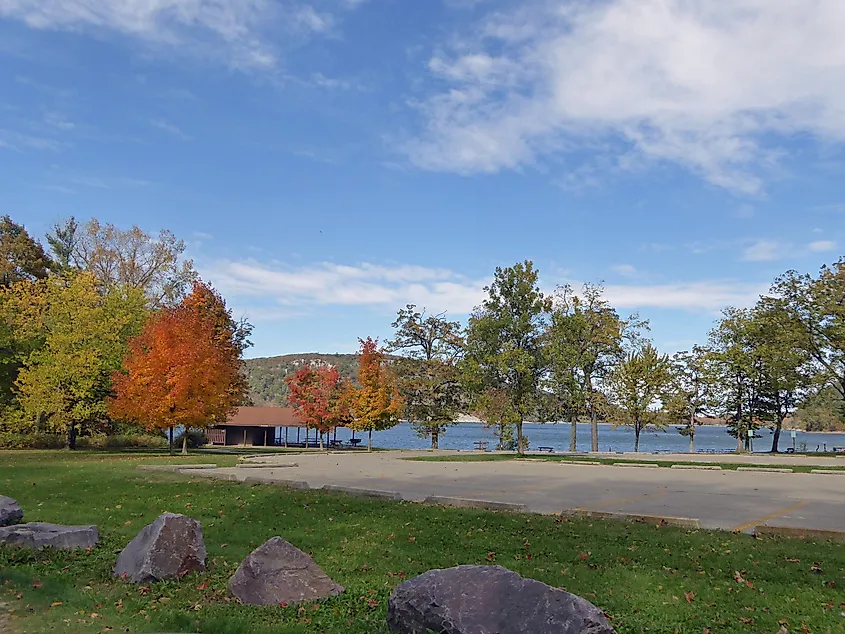 Devil's Lake State Park is one of the best state parks in the US, covering 10,000 acres of land. The park sits on Ice Age National Scenic Trail, boasting picturesque views of 500-foot quartzite bluffs, and houses Devil's Lake, a 360-acre body of water. The sandy beaches are the ideal spot to find solace, swim in the clear waters, and relax all day long.
Visitors traverse through over 30 miles of hiking trails, stop for refreshments and a bite to eat in one of the many picnic areas, and stay overnight on the cozy campgrounds, enjoying views of the sparkling night sky. The state park is more than just a beautiful place to visit and explore: it also documents history through its rock formations, which were carved during the last Ice Age, which visitors marvel at along the 1000-mile Ice Age Trail.
Apostle Islands National Lakeshore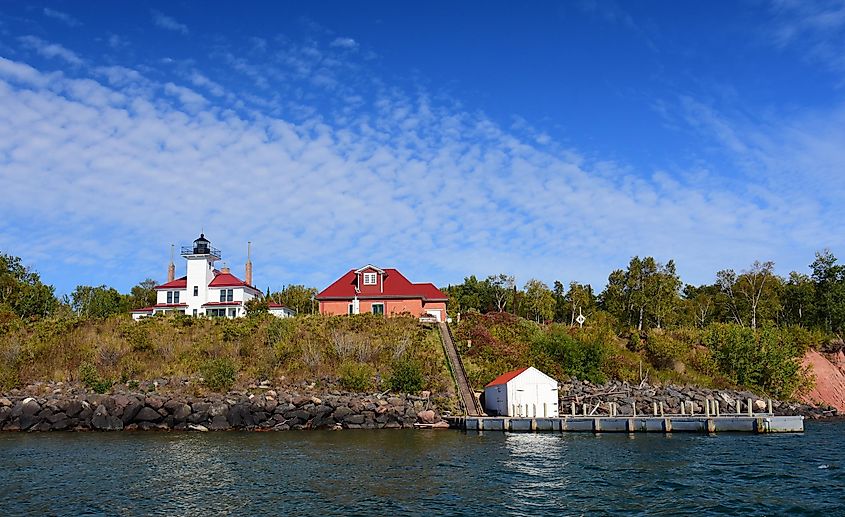 Situated on the western waters of Lake Superior, Apostle Islands National Lakeshore earns the title "Jewels of Lake Superior." The area consists of 21 islands, which are accessible via boat, kayak, shuttle, or water taxi, and feature vast rocky shorelines and glistening water. The Apostle Islands National Lakeshore also consists of nine historic lighthouses across six islands, which is more than any other National Park System. 
Alongside water sports and scuba diving, the islands offer endless opportunities for outdoor adventure. The area is the ideal spot for birding, as 240 species of birds breed and migrate amongst the islands. The Apostle Islands Sea Caves are another sight to behold, featuring delicate arches and honeycombed passageways. They are especially breathtaking in winter as the water freezes and pillars of ice hang from the ceilings. Visitors can camp on 19 of the islands or the mainland (Bayfield), partaking in a more rustic vacation.
Marinette County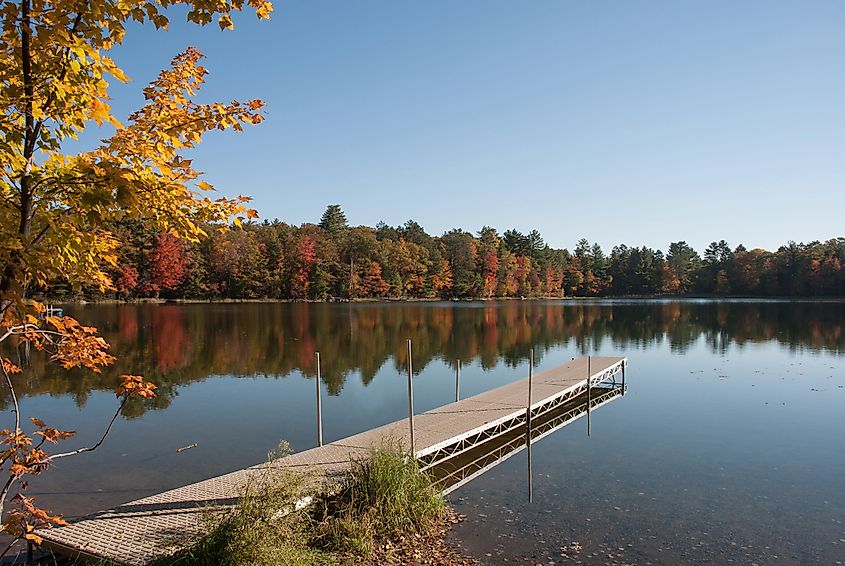 Nestled along the shores of Green Bay and bordering the Upper Peninsula of Michigan, Marinette County is home to 230,000 acres of county forest, which consist of endless trails for ATVing, snowmobiling, hiking, and even cross-country skiing in the winter months. There are also acres of water, with 444 lakes in the area, ideal for canoeing, fishing, and beach-going. Geocaching and camping are also popular activities in the area. Travelers looking to indulge in sightseeing can go chasing waterfalls on one of the many tours, including Enchanted Trails Tour, Hidden Falls Tour, and Rocky Trails Tour. Extend your stay at the charming and hospitable Best Western Riverfront Inn, or find luxury at the Four Seasons Island Resort.
Lake Geneva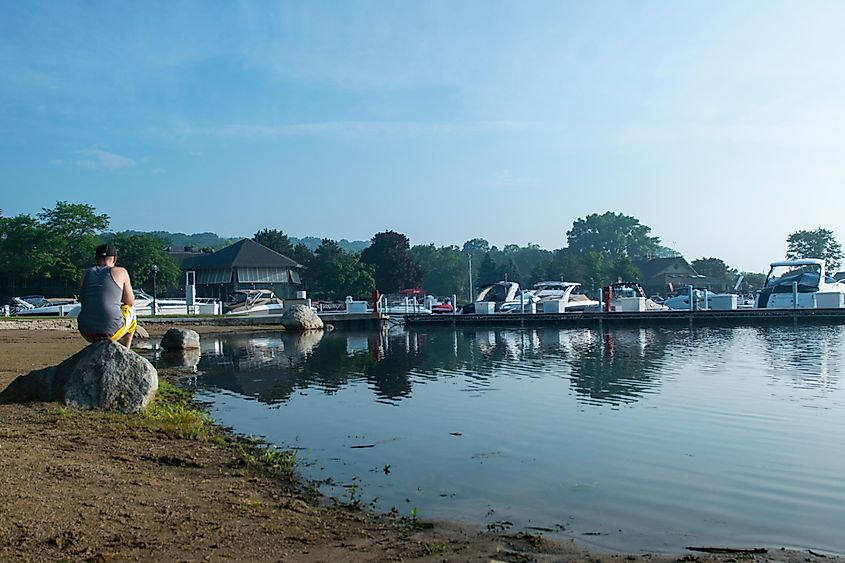 One of the most beautiful lake towns in Wisconsin, Lake Geneva houses a waterway of the same name. The resort city features a collection of Gilded Age mansions along its Shore Path, as well as the beautiful 19th-century Black Point Estate and Gardens. Alongside its man-made attractions, the city boasts breathtaking scenery, such as that along the Geneva Lake Shore path, which traverses for 21 miles with views of the surrounding twinkling waters.
Big Foot Beach State Park hosts plenty of room for fun in the sun, with options to relax on the shore, wander the trails, or enjoy a picnic in a wide open space. Adventure lovers are sure to enjoy ziplining across the glimmering waters, or hopping in a hot air balloon for a panoramic view of the city. There is also a variety of welcoming spas for a pampering and revitalizing vacation.
Milwaukee
Situated on the western shore of Lake Michigan, Milwaukee offers big-city appeal with a small-town feel. The area is often labeled the "Beer Capital of the World" because it has a large number of breweries, ideal for anyone who loves a local brew. On top of its refreshments, the city boasts astonishing scenery, with views of the lakefront and historic buildings.
The Harley Davidson Museum is a must-see for motorcyclists, featuring Harley Davidson memorabilia and even one of every single model ever built. The Milwaukee Art Museum is another unique spot, both inside and outside, with a picturesque design and a collection of over 25,000 pieces. Catch a show at Milwaukee Symphony Orchestra or visit in time for festivals like Juneteenth Day Festival or Mexican Fiesta.
Enjoy a Wisconsin Vacation
Wisconsin is one of the most underrated states, boasting an exciting adventure for anyone and everyone. Whether it is a family trip, romantic getaway, or a vacation with your very best friends, one of these destinations in Wisconsin awaits. Watch a sunset at Devil's Lake State Park or enjoy the autumn breeze in Marinette County. Once you visit one of these spots in Wisconsin, there is a good chance you will want to visit them all!