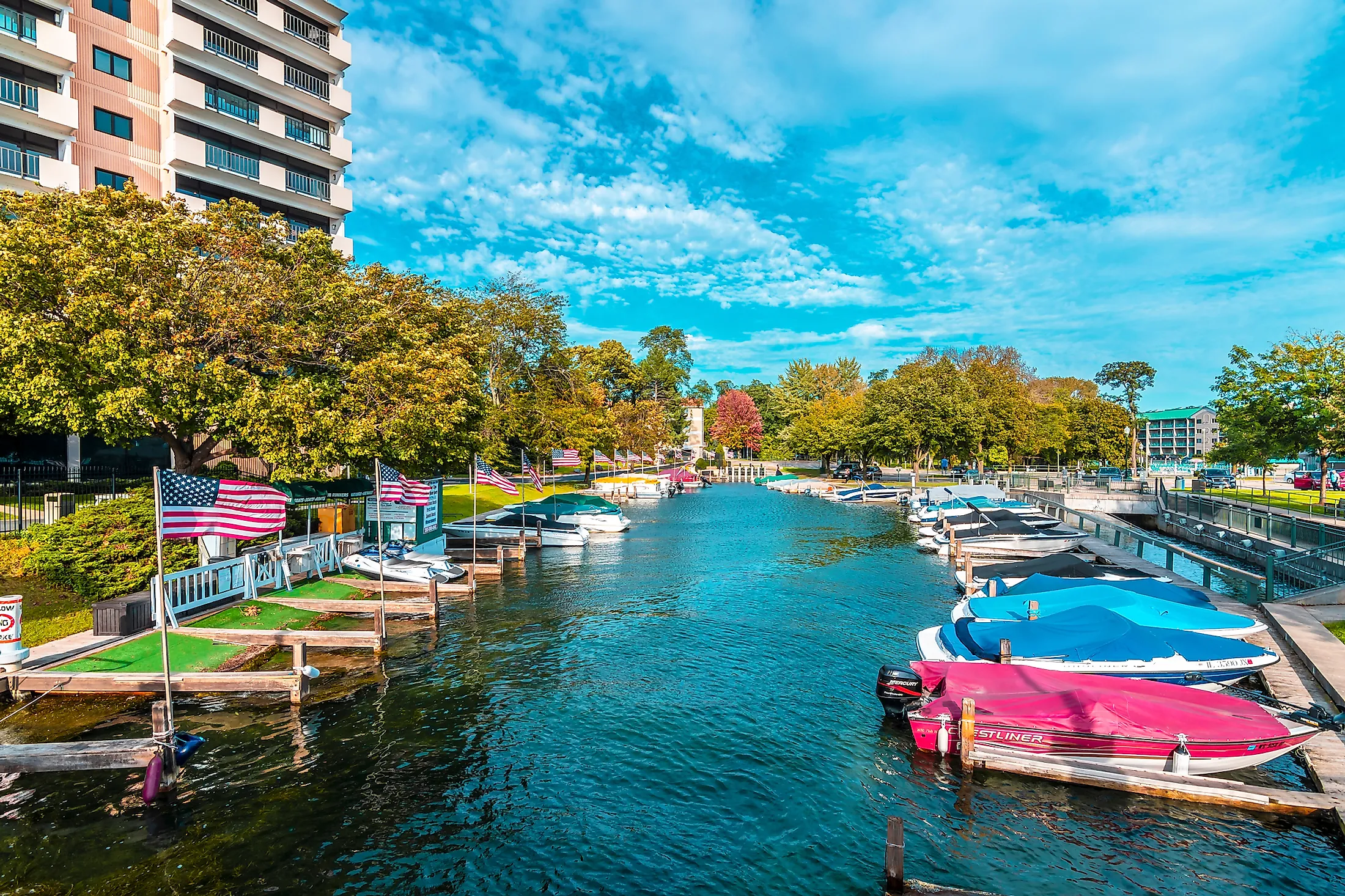 Lake Geneva is a popular resort city that is located in Walworth County in the extreme southeastern part of Wisconsin, United States. The city is geographically positioned on the northeastern shore of Geneva Lake, about 128km northwest of the City of Chicago, 16km north of the Illinois state line, and 80km southwest of the city of Milwaukee. As per the records of the United States Census Bureau, the city of Lake Geneva covers a total area of 16.96 sq. km, of which about 16.94 sq. km is occupied by land and 0.03 sq. km area is occupied by water. As per the 2019 census, the city is currently home to an estimated population of 8,105 people.
Climate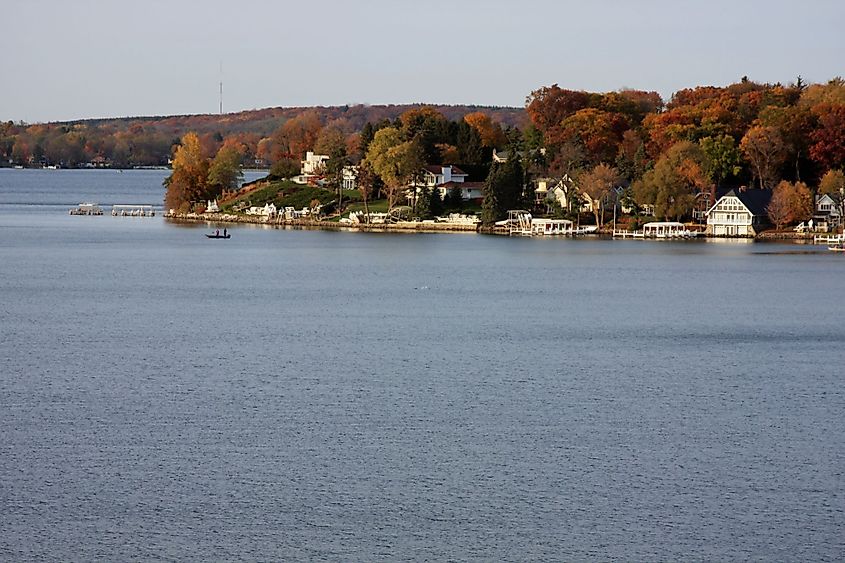 According to the Köppen climate classification, the city of Lake Geneva experiences a warm summer continental climate. July is the warmest month, with average temperatures around 23°C, while January is the coolest month, with an average temperature of -6.3°C. The city of Lake Geneva receives an average annual precipitation of about 901.7mm. During the coolest month of January, the city receives about 32.5cm of snow.  
Brief History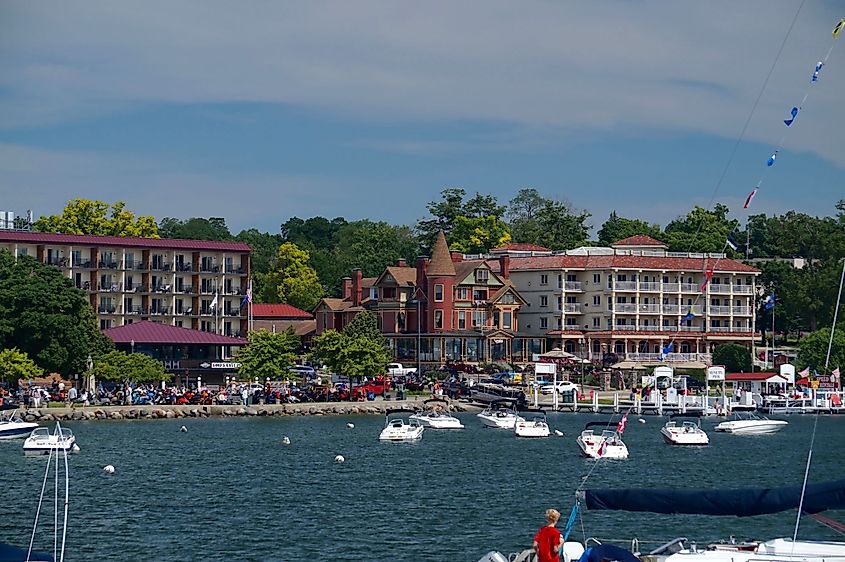 The city was originally named "Maunk-suck" in reference to the native Potawatomi leader who resided along the shores of the lake at the beginning of the 19th century. The city was later named "Geneva" after the city of Geneva, which is located at the northern end of the Seneca Lake in the Seneca and Ontario counties in New York, United States. To avoid confusion with the adjacent town of Geneva in Illinois, United States, the city was rechristened as "Lake Geneva". In the initial years, sawmills and gristmills were built in the city. After the American Civil War, the city of Lake Geneva became widely known as the "Newport of the West".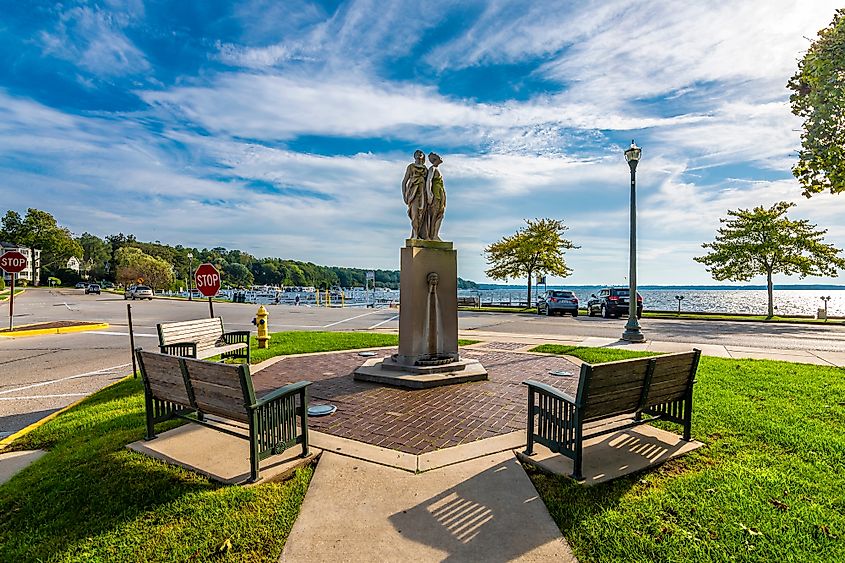 The city then became a famous year-round resort for the wealthy residents of the city of Chicago, who established estates and summer homes on the surrounding wooded hills and the Geneva Lake. Thousands of tons of Lake Geneva ice were also shipped each year from the city to the city of Chicago by railroad, until the beginning of the Second World War. The city of Lake Geneva is well known for its luxurious resorts, historic mansions, and its rich scenic beauty. Due to its proximity to the metropolitan areas of Milwaukee and Chicago, the local economy of the city of Lake Geneva thrives on tourism.