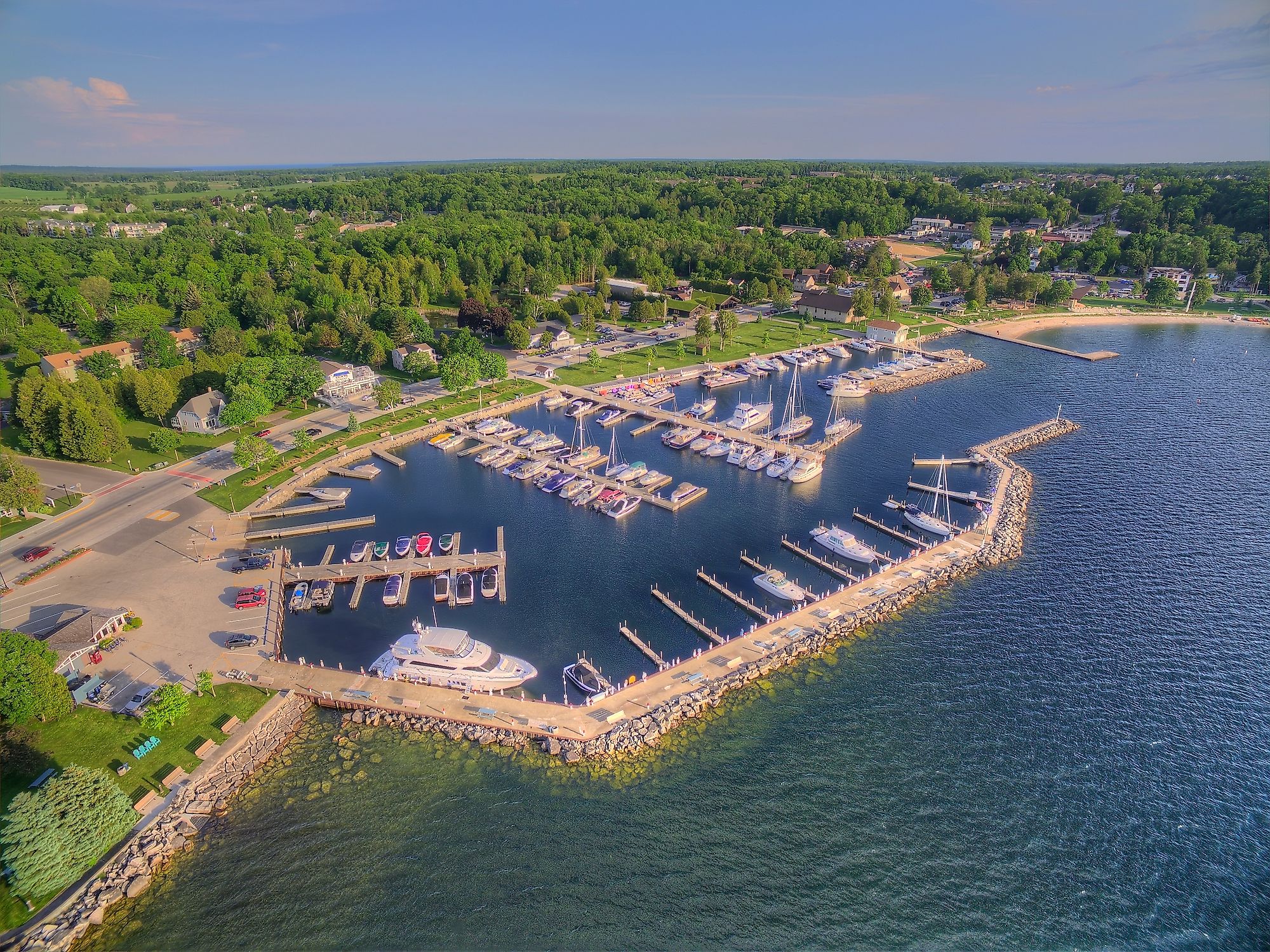 Door Peninsula, Wisconsin
With a population of 708 people, Door Peninsula is an eastern Wisconsin peninsula that separates the southern half of Green Bay from Lake Michigan. Northern Brown and Kewaunee counties and all of Door County are included in the peninsula. It is located on the western side of the Niagara Escarpment. The Door Peninsula is a renowned tourist destination noted for its cherry and apple orchards.
Geography Of The Door Peninsula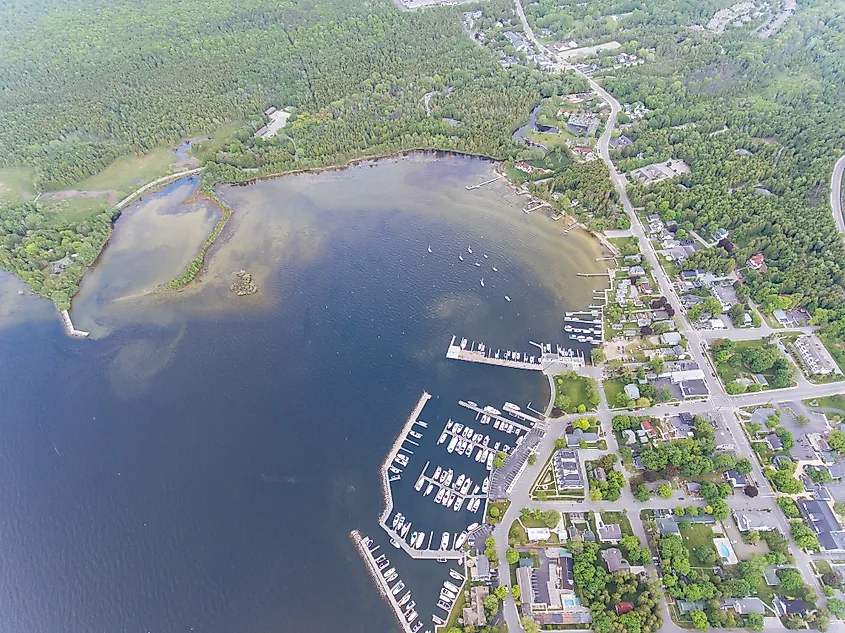 The Door Peninsula is a geographical region in eastern Wisconsin, United States. The Door Peninsula is roughly 80 miles (130 kilometers) long and 25 miles (40 kilometers) broad at its base, decreasing northeastward. A watercourse runs southeast-northwest through Sturgeon Bay. The peninsula is made up of Door County (founded in 1851), as well as sections of Kewaunee (1852) and Brown (1818) counties at the bottom.
History Of The Door Peninsula
Archaeological evidence suggests that several Native American populations inhabited the peninsula and neighboring islands. Paleo-Indian artifacts, including four Gainey points, were discovered at the Cardy Site. The relationship between Gainey's points and more prevalent Clovis points is being researched. However, there are some similarities. By 2003, the majority of the material obtained from the Cardy site was formed of Moline chert, which is not found in Wisconsin. In 2007, seven Clovis points were discovered in the county. A careful examination of several Paleo-Indian artifacts from western Wisconsin reveals that they were created on the Door Peninsula and transported across the state. Artifacts discovered at Nicolet Bay Beach date back to around 400 BC. Various cultures occupied this site until around 1300 AD.
The peninsula and county were named after a route between Green Bay and Lake Michigan. Humans, whether Native Americans, early explorers or American ship captains, have long been aware of the perilous sea passage that runs between the Door Peninsula and Washington Island, linking the bay to the rest of Lake Michigan.
Various Native Americans lived on the Door Peninsula and neighboring islands before and during the nineteenth century. French explorers in the 17th century established contact with several tribes in the area. The Jean Nicolet expedition arrived at Rock Island in 1634. This is thought to be the first time men of European heritage visited what is now Wisconsin. In 1665, Pierre-Esprit Radisson and Médard des Groseilliers lived with the Potawatomi for the winter. Claude-Jean Allouez spent the winter among the Potawatomi in 1669. He named a location known as "la Portage des Eturgeons." As part of their investigation, Jacques Marquette and Louis Jolliet spent three months in the region in 1673. La Salle's party bought food from a Potawatomi settlement in what is now Robert La Salle County Park in 1679. During the 1670s, Louis André preached to around 500 Native Americans in Rowleys Bay, where he constructed a cross. The cross stood until around 1870. Nicolas Perrot paid a visit to the Potawatomi on Washington Island in 1690. Pierre François Xavier de Charlevoix explored the area with eight experienced explorers in 1720. By the end of French rule in the area in 1763, the Potawatomi had begun to relocate to the Detroit area, abandoning the vast cities in Wisconsin.
Lautenbach's Orchard Country
The Lautenbach family has been providing quality fruit products to the Door County region since 1995. Visitors will be able to tour their enormous apple orchards beginning September 22nd for a Door County fruit picking experience. Bags are given for harvesting apples such as Macintosh, Honeycrisp, Cortland, and Jonagold.
Choice Orchards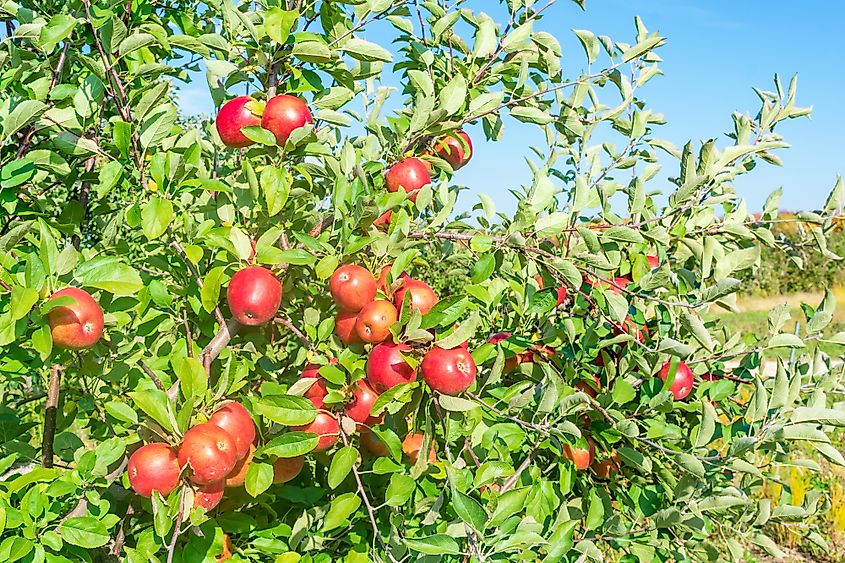 Choice Orchards is one of Door County's leading cherry and apple producers, with 200 acres of magnificent orchards. These orchards were, in reality, a portion of the world's greatest cherry producers in the early 1900s. Visiting the orchard for fantastic apple harvesting has become an autumn ritual for many households. The apple season begins in mid-September and lasts until the end of October.
Ways to Explore Wisconsin's Door Peninsula
Explore from a Kayak
With 300 miles of shoreline, it only makes sense to kayak around Door Peninsula. Baileys Harbor is filled with the debris of damaged ships from the 1800s, and a clear-bottomed kayak trip allows you to see right into the carnage. Some of the shipwrecks are just 15 feet deep, so seeing them from a kayak offers breathtaking vistas.
Hike Old Baldy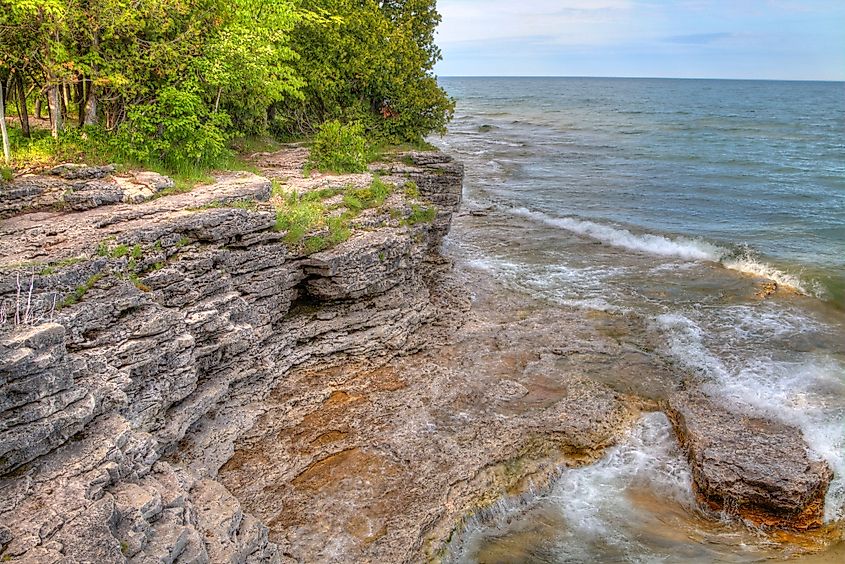 Whitefish Dunes State Park, located on the eastern side of the Door County peninsula, has 14.5 miles of hiking paths that wind through its woodlands and dunes. In particular, the Red Trail is a pleasant 2.8-mile climb that goes to the peak of Old Baldy, Wisconsin's highest sand dune. The spectacular dune rises 93 feet above the water.
Visit Remote Rock Island State Park
Rock Island State Park, located on its own little island northeast of Washington Island, offers an even more distinctive experience. Because cars are not permitted on the island, the ferry solely transports pedestrians. Some people choose to take their own boats to the island, although Lake Michigan's perilous reefs and regular storms can make marine travel dangerous. There are hundreds of shipwrecks nearby for a reason, after all. The 912-acre park features hiking trails, beaches, and the Pottawatomie Lighthouse, the state's oldest lighthouse.
Explore Peninsula State Park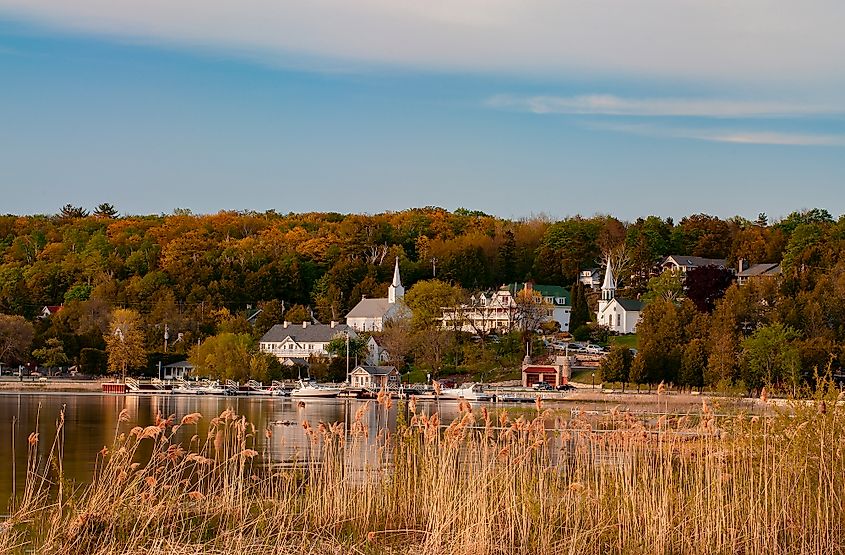 Originally opened in 1909, this park is a gem in the local outdoor recreation scene. With a few steep and rocky sections, the Eagle Trail follows a trillium and thimbleberry-lined trail alongside Eagle Harbor for beautiful panoramas, although it may be hard. The wheelchair-accessible Sunset Trail winds through Weborg Marsh and cedar and maple woodlands and is open to hikers and cyclists. The Northern Sky Theater in the park comes alive at night with live outdoor theatrical performances throughout the summer.
Enjoy Local Cuisine
Fish is usually on the menu in Door County, with so much shoreline and a long sailing past. Visitors may go back in time during traditional fish boils, where costumed storytellers explain local mythology and legends while preparing a whitefish feast over a roaring fire, much like the way early settlers did. 
Wisconsin's Door Peninsula is a remarkable area for Midwestern outdoor leisure, with 300 miles of shoreline—almost a quarter of Lake Michigan's total shoreline—and practically limitless chances for both on-land and on-water exploration.