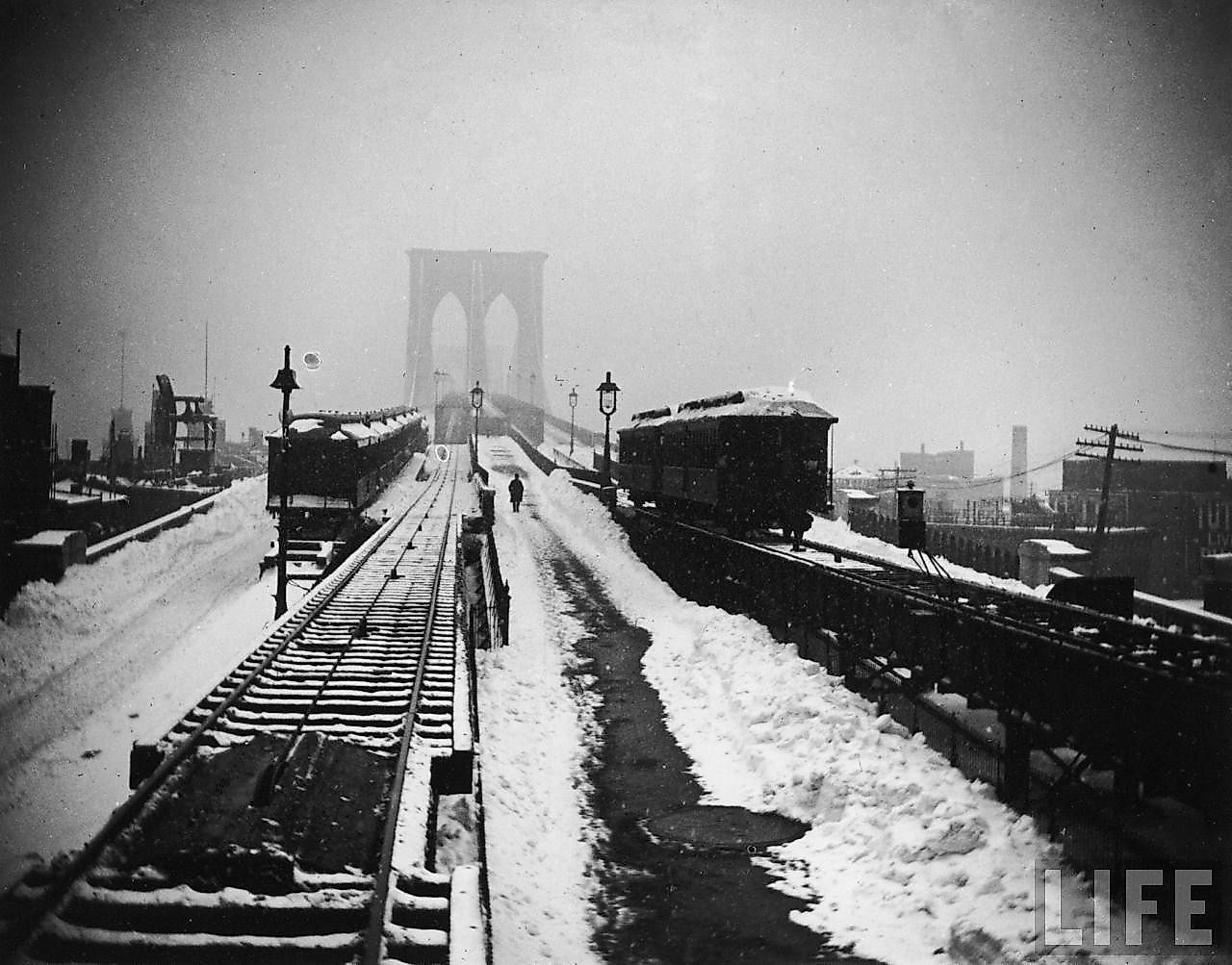 The 10 Worst Blizzards in US History
The sprinkling snowflakes, families building snowmen, and cups of hot cocoa that come to mind when you think of winter are not always what Jack Frost has in mind. In reality, heavy snowfall can be dangerous, shutting down cities, blocking off roads, and trapping people in their homes. On top of the unsafe road conditions and heavy blankets of snow, the low temperatures can be extremely harmful, especially in a location unprepared for winter weather. While many brand the storms of as "monstrous" and "record-breaking," they do not always compare to the greatest storms of the past. Learn about the top ten worst blizzards in US history and how they point to ways to prepare for the future.
The Great Blizzard of 1888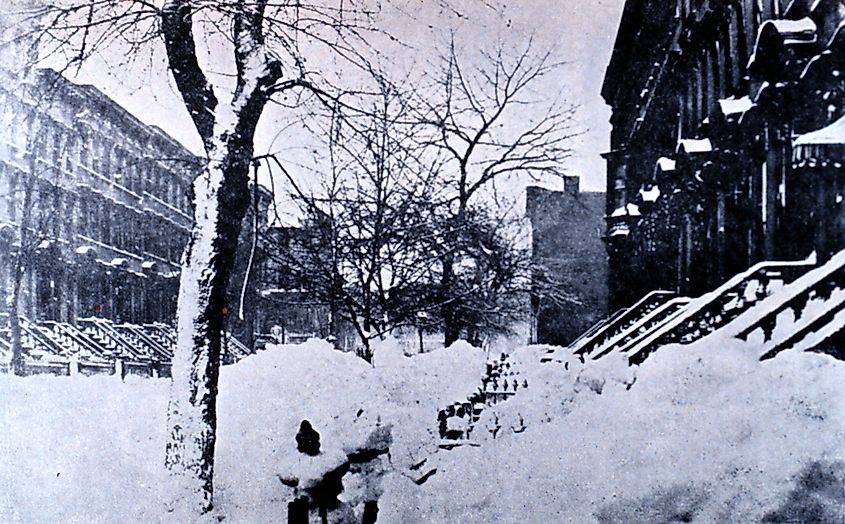 The Great Blizzard of 1888 struck New York on March 11th with winds reaching 50 miles per hour, temperatures of 6°F, and snowfall ranging from 10 to 58 inches. Railroads and roads shut down, leaving residents trapped in their homes for up to a week.
Many commuters found themselves trapped in New York once the storm arrived, leaving them stranded and forced to find refuge in hotels and restaurants, which were quickly overflowing. The city even suffered a number of shortages following the storm, including coal, milk, produce, and meat. The storm resulted in 400 deaths and millions in damages. The lack of preparation struck a cord for many, inspiring city planners and politicians to develop a cleaner, more organized, and more efficient place to live.
White Hurricane (1913)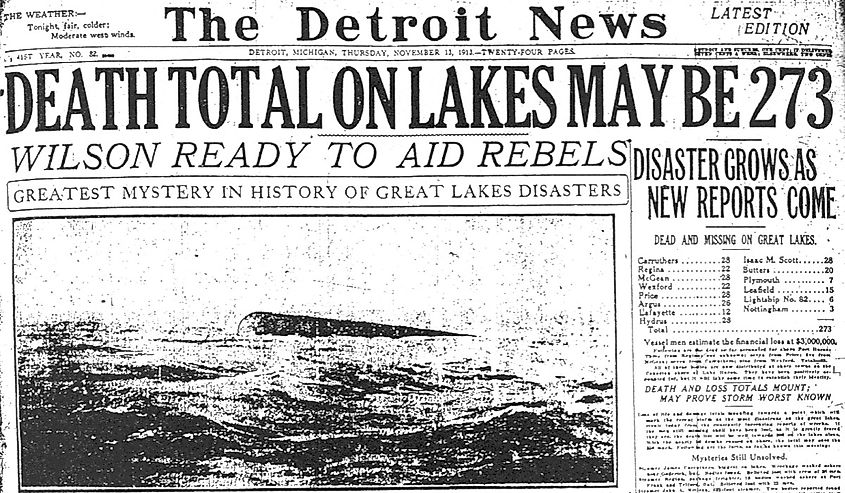 In November of 1913, the White Hurricane met the Great Lakes region. While the storm developing in Lake Superior was initially considered moderate, it picked up quickly and harshly. Unfortunately, the forecasting systems were not as accurate as they are today.
The storm also met up with another storm, wreaking havoc among the states along the five Great Lakes. Waves between 35 and 50 feet high caused ships to sink and crash, while moisture picked up from the storm resulted in a dumping of snow with drifts as tall as houses. In just three days, the White Hurricane resulted in over 250 deaths and dozens of boating accidents and shipwrecks. It took weeks to clean up the snow and shipwrecks, but bigger changes came to the forecasting system and shore-to-ship communication.
Knickerbocker Storm (1922)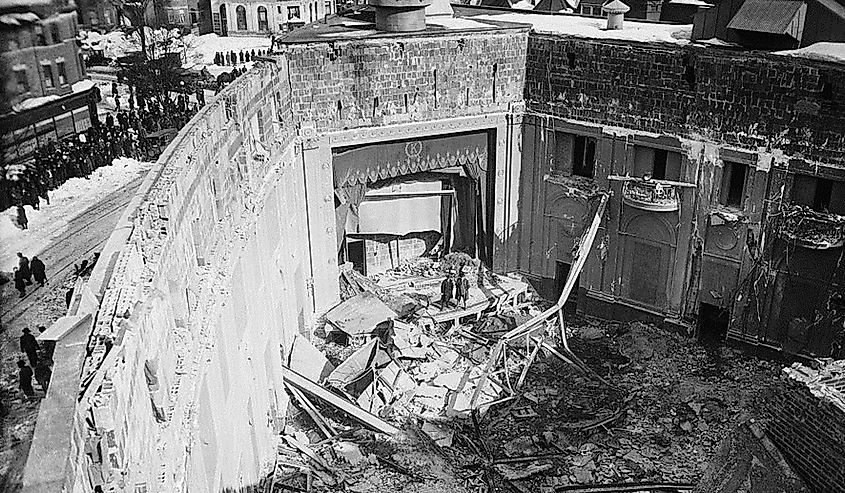 On January 27 to 28, 1922, the Knickerbocker Storm brought detrimental change to the upper South and middle Atlantic United States. The 29 inches of snowfall resulted in streetcar shutdowns and multiple car accidents, but that was the least of it. Shortly after 9:00 PM on January 28, the storm caused the Knickerbocker Theatre in Washington, DC, to collapse, which is where it earned its name. The weight of the snow caused the roof to cave in, resulting in almost 100 deaths and over 130 injuries.
It is still unclear today whether theatre employees are at fault for failing to remove the snow or if the collapse had more to do with the structural integrity of the building itself. Regardless, the event taught a valuable lesson about the dangers of snowfall.
The Chicago Blizzard of 1967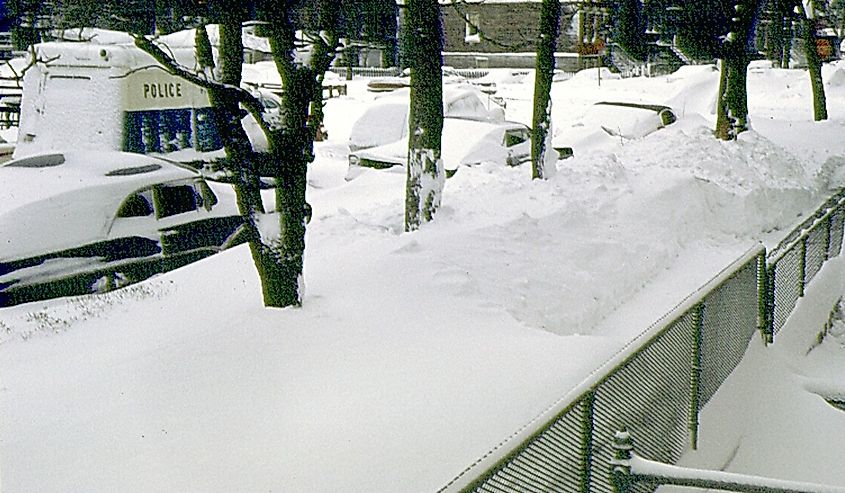 In January of 1967, Chicago, Illinois, experienced strange and shocking weather. A record high of 65°F occurred, followed by 23 inches of snow in a 24-hour period. The storm quickly put the city on hold, resulting in school closures and mass amounts of snow.
Winds also reached a high of 50 miles per hour, while snow drifts toppled a whopping 15 feet. With so much snow, poor weather, and difficulty leaving home or gaining access to essentials, the storm resulted in 60 deaths.
Storm Larry (1978)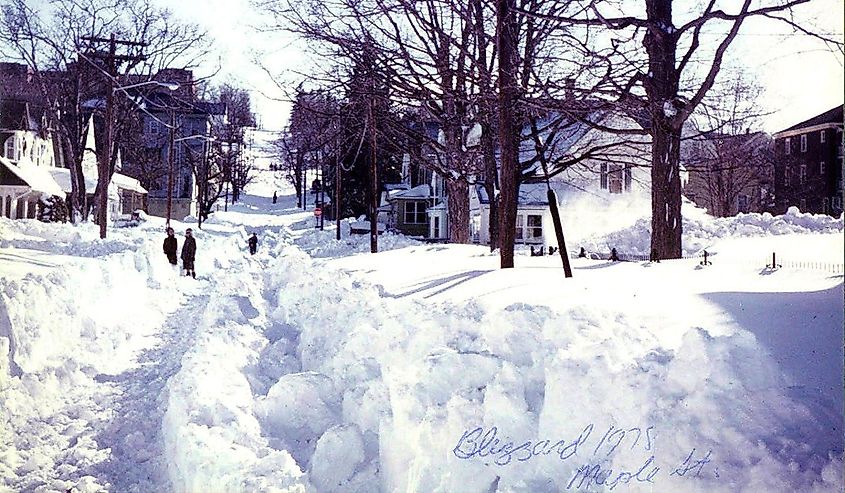 The Northeastern United States storm of 1978, dubbed Storm Larry, affected New England, New Jersey, Pennsylvania, and New York. The blizzard began on February 5, leaving about 27 inches of snow in its wake and winds of up to 86 miles per hour. In the worst-hit areas, all economic activity came to a halt.
The heavy snowfall resulted in low visibility for travelers and numerous outages, but it also brought in high tides that resulted in property loss for coastal communities. By February 7, the storm had ended, but it killed 100 people, injured 4,500, and caused $520 million in damages. The lack of preparation and warning of the storm demonstrated the importance of shutting things down and sending workers home well before poor weather occurs.
Storm of the Century (1993)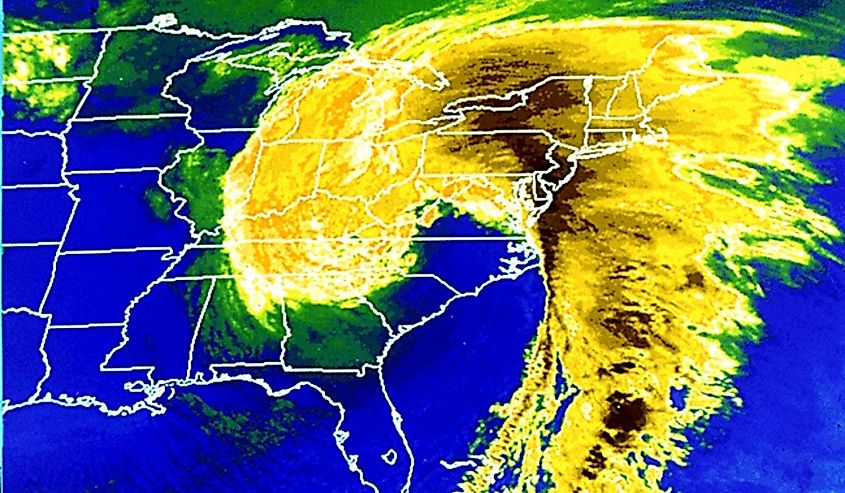 Also known as the 93 Superstorm, the Storm of the Century took place on March 12, 1993, on the Gulf of Mexico, stretching from Canada to Honduras. It brought heavy amounts of snow, with depths reaching 56 inches, and hurricane-force winds that resulted in power outages for over 10 million homes. It left travelers stranded, halting air and ground travel across the country, and electricity took weeks to return to rural areas. When it was all over, the storm resulted in 318 deaths and $5.5 billion in damages.
Blizzard of 1996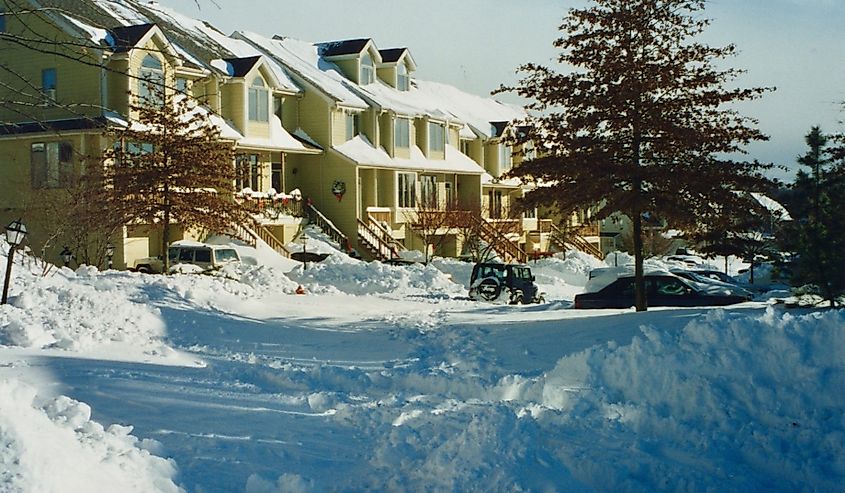 Though blizzard after blizzard occurred in the early months of 1996, the one that took place from January 6 to 8 stood out. Accompanied by the arctic high-pressure system located to the north of New York, the storm affected Virginia, Washington, Baltimore, Philadelphia, New York, New Jersey, and Pennsylvania. They faced up to 37 inches of snow, power outages, and limited travel.
The blizzard of 1996 was also followed by another storm, and then warm weather and torrential rain, resulting in flooding in the Northeast states later that month. Snow was also disposed of in the rivers, resulting in $1 billion in damages.
Snowmageddon (2010)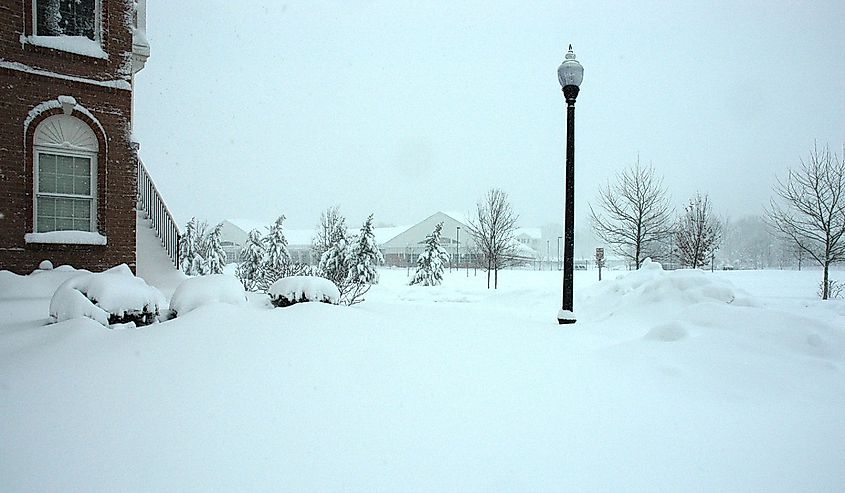 Snowmageddon began in February 2010, in the Northeastern United States, with snowfall reaching up to 36 inches. The storm was also branded Snowpocalypse and SnOMG because of the mass amounts of snowfall. Beginning in Baja California Sur on February 2, the storm spread to the east coast and into the Atlantic by February 6. 
The severe weather resulted in flooding, power outages, and heavy snowfalls that brought numerous deaths to Mexico and the northeastern and mid-Atlantic states. The snowstorm also set a record for the heaviest snowfall in Delaware history. The record amounts of snow brought highway traffic and rail travel to a halt. Luckily, many schools and businesses closed on February 5th in preparation.
Groundhog Day Blizzard (2011)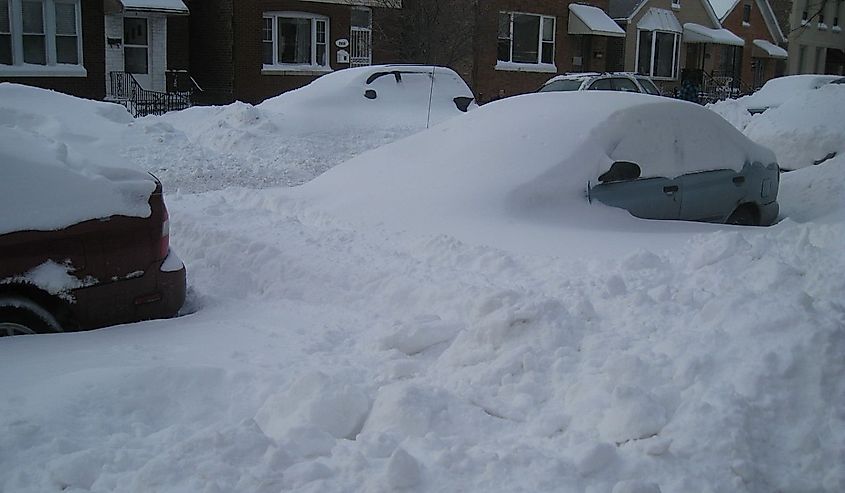 The 2011 Groundhog Day Blizzard lasted from January 31 to February 2, bringing chilly weather, high winds, and mixed precipitation with it. Snowfall amounts ranged from 20 to 28 inches throughout the Midwestern United States. The blizzard conditions included continuous harsh winds, which reached up to 60 miles an hour.
The ice accumulation from changing weather and freezing rain made for dangerous conditions, including power outages, airport closures, road closures, and roof collapses. Many locations experienced weather they were not familiar with, including heavy snowfall and ice accumulation, adding an extra layer of danger to the blizzard's effects. There were around 36 deaths reported in relation to the storm.
Winter Storm Jonas (2016)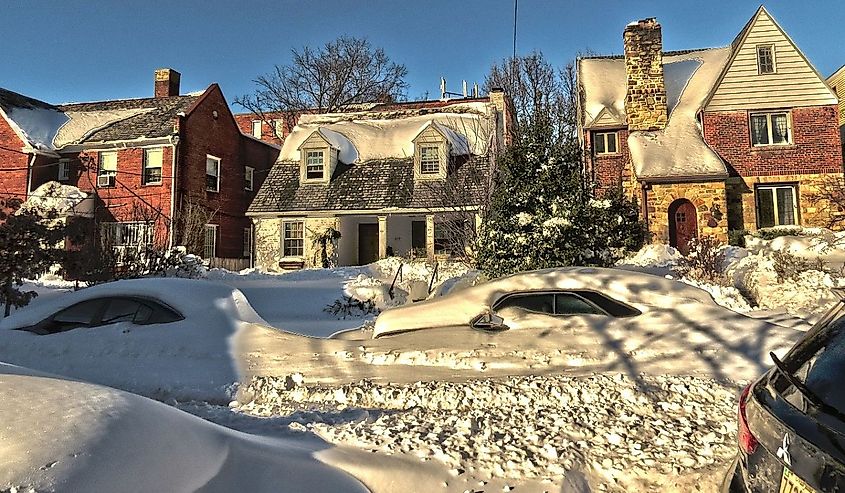 Winter Storm Jonas lasted from January 22 to 24, 2016, in the Midwestern and Northeastern United States. The historic blizzard was originally expected to produce up to three feet of snow, resulting in a state of emergency and 33 million people placed under blizzard warnings. Airports canceled flights, crews worked around the clock salting and plowing roads, and people hunkered down inside. With snowfall reaching 42 inches in height, the storm earned a spot on the list of Category 5 Winter storms. There were around 55 people killed in relation to the storm.
When you think of an environmental disaster, hurricanes, tornados, and tsunamis might come to mind. However, blizzards belong in that category, too. While these ten blizzards go down as some of the worst in US history, it is no secret that there are more storms to come. Fortunately, the lessons of the past ensure there are proper preparations and essentials available for the future.