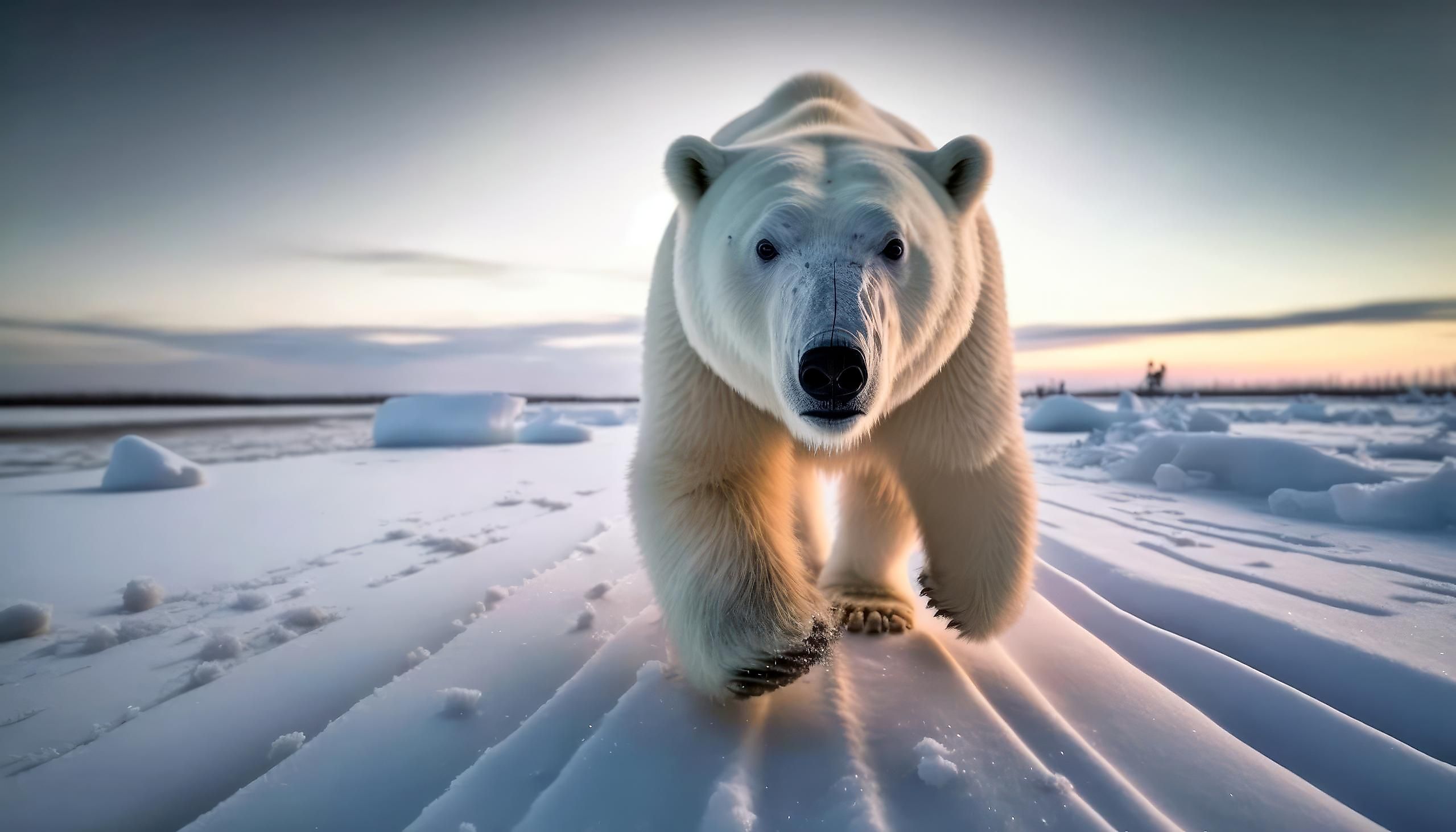 The Best National Parks For Bear Sightings
The United States and Canada are home to three species of bears: black bears, which are by far the most common on the continent (found even in Mexico), brown bears, often referred to as "grizzlies," and polar bears, the largest type in the entire world. In many cases, these magnificent animals rely on national parks across these symbiotic lands. Bears are able to take refuge, and for the most part, thrive in these natural landscapes that protect vital feeding/breeding grounds, limit environmental encroachment, regulate hunting activities, and attempt to buffer the interactions with everyday human visitors. Spotting a bear in the wild is a truly magical moment, especially if it is done from a safe distance, in the presence of a group, or with the backup protection of bear spray. So if you have the urge to see some ursines this year, then head for these national parks. 
Katmai National Park: Brown Bears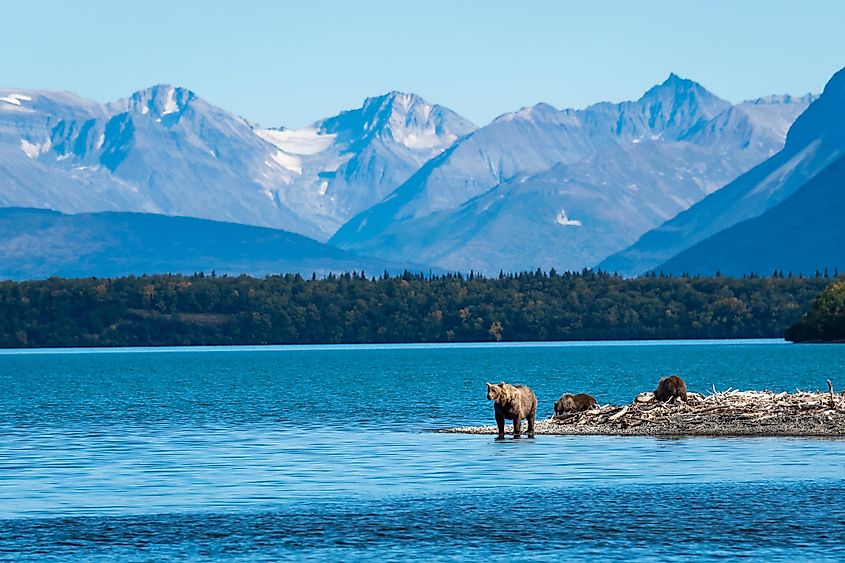 Where else but Alaska could be the top spot for bear viewings? Katmai National Park & Preserve is one of the least-visited national parks in the United States by humans, but sports the highest population of grizzly bears, more specifically, the heftier Alaskan brown bear, or Kodiak bear. Katmai sits at the top of the Alaskan Peninsula – a region that is estimated to have more brown bears living on it than people. In Katmai's 4-million-acre territory alone, there are over 2,200 (i.e. more than any other national park in the country). The most-accessible, tourist-friendly spot from which to safely view these otherwise intimidating creatures is at Brooks Camp. The best time is in July and September, when food is most plentiful. Another Alaskan hot spot for bear sightings is Denali National Park & Preserve. The location of North America's tallest mountain is also the home of about 350 grizzly bears, and in the neighborhood of 3,000 black bears. However, Denali's vast wilderness has only one road traversing it, so accessibility is generally limited to keen and capable adventurers. 
Great Smoky Mountains National Park: Black Bears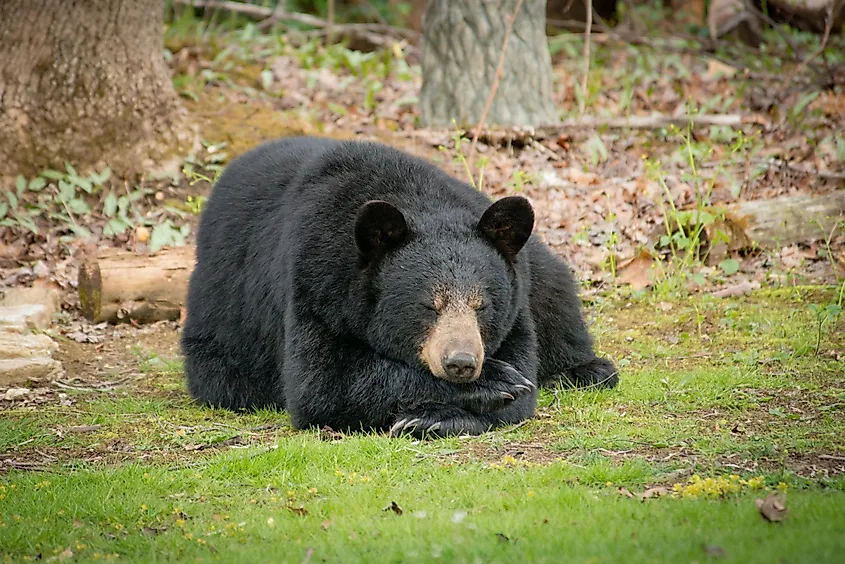 The "Smokies" are one of America's oldest and most biodiverse mountain ranges. More people flock to this famed park, by a large margin, than any other unit in the National Park Service. And with an estimated black bear population of between 1,500 - 1,600 (i.e. approximately two per square mile), Great Smoky Mountains National Park is also one of the best places to catch a glimpse of these dark-furred tree climbers. Visitors to this Eastern Tennessee/Western North Carolina wilderness are treated to endless variations of rolling, forested trails. With a sharp eye and sensible precautions, spotting a black bear is seemingly inevitable between mid-April and early October (their active half of the year). Guided tours are also available for those looking to increase their chances of a worthy photo-op, while also enjoying the safety of a group led by experienced leaders. The go-to location within the park for bear seekers is Cades Cove. The book ends of the day offer the best opportunities, since this is when they like to forage for food. 
Arctic National Wildlife Refuge: Polar Bears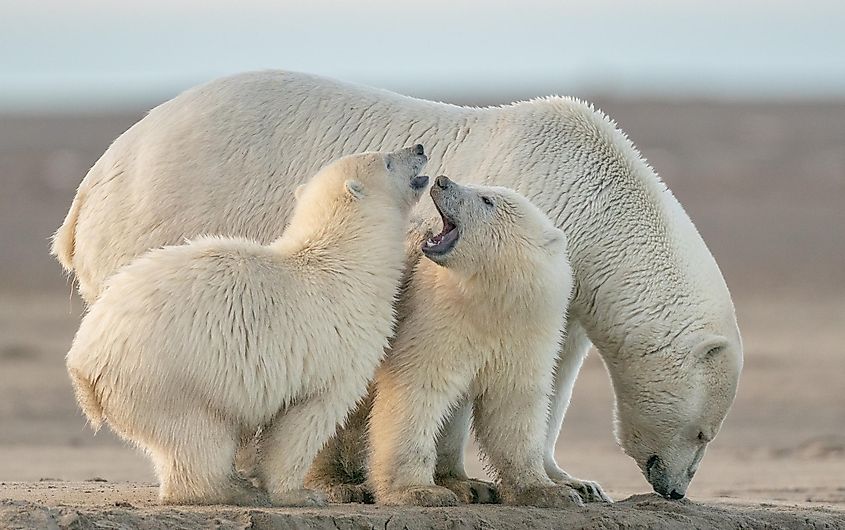 Once you have been dazzled by the brown bears of Katmai, and the black bears of the Great Smoky Mountains, it may be time to seek out the "King of the Arctic," the polar bear. Alaska's Arctic National Wildlife Refuge may stretch the scope of this article a smidge, but die-hard nature nuts are unlikely to be offended. This 19-million-acre sanctuary sprawls across the Northeastern corner of the state, and supports one of the most important denning grounds for the brilliant white carnivores (who are listed as Threatened under the Endangered Species Act). Aside from abundant precautions being necessary to protect both the human observers and the mascots for the arctic ecosystem, visitors must be prepared for a fully self-supported adventure, as there are no roads or facilities present anywhere. If you lack the skills or confidence to forge ahead into these free-access public lands, consider a trip to Kaktovik, (i.e. "America's polar bear capital"), a small Inupiat whaling community at the Northern tip of the refuge, on the coast of the Beaufort Sea. And yet another alternative for viewing polar bears, this time in the land of the Canucks, is in Northern Manitoba's Wapusk National Park. 
Glacier National Park: Black And Brown Bears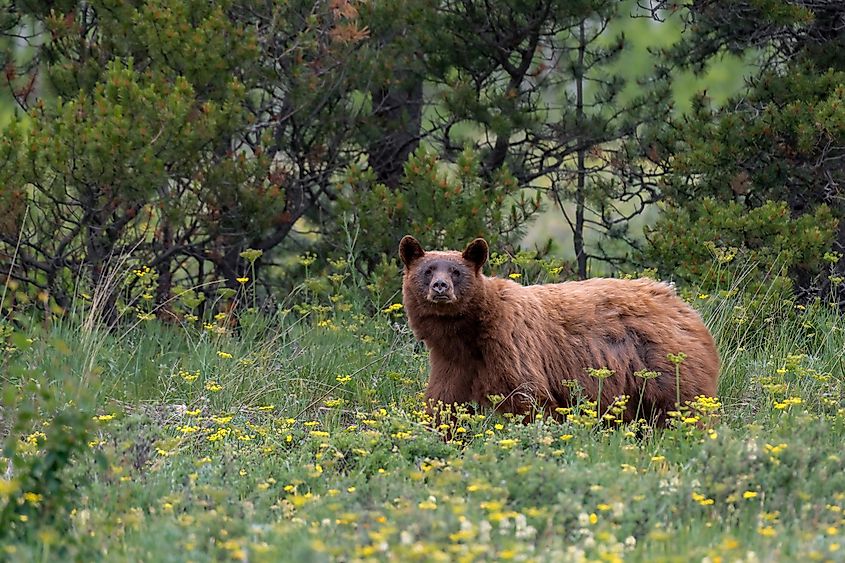 Northern Montana's Glacier National Park is one of America's oldest and most-visited national parks, and also one of the best places in the country to see both black bears and grizzlies. Sure, the arresting beauty of the Rocky Mountains is undoubtedly one of the main draws, and the high-quality infrastructure, such as the famous Going-to-the-Sun Road, supports an autonomous visit, but the wildlife is a universal attraction that punctuates every experience and panoramic viewpoint. Throughout the 1,500-square-mile park, there are approximately 1,000 bears. But seeing one of these exciting creatures in action does not necessarily require a deep dive into the remote backcountry. They can be seen in populated areas, like crossing the main highway, or in the alpine plateau near the wildly-popular Logan Pass. So regardless of the crowds, it is best to come bear-prepared, and keep a respectful distance. If for some reason Glacier proves to be a bust, head to the bottom of the state and cross into Yellowstone National Park – another historic and captivating space that is rich in both black and brown bears. 
Banff National Park: Black And Brown Bears
Canada is no slouch when it comes to healthy bear populations. There are some 20,000 grizzlies spread across Western Alberta, British Columbia, Yukon, and the Northwest Territories. And while Alberta's world-renowned Banff National Park has modest numbers, its stunningly beautiful boundary is also fairly moderate, and reasonable to explore if you have a car and are in good hiking shape. Recent estimates suggest that there are around 65 grizzly bears and between 20 to 40 black bears in this 2,564 square-mile (6,641 square-kilometer) area. There are plenty of reasons to visit North America's second-oldest national park (founded in 1885, 13 years after Yellowstone), but bear lovers can rejoice even more. Over the years, while visiting from Calgary, I was fortunate to spot a family of grizzlies along the Bow River, just outside of the Town of Banff, a family of black bears while driving up to Mount Norquay, and two separate, rather large grizzly bears (or the same one twice) while camping in the backcountry. But the local bad boy to really keep an eye out for is black-bear-eating, train-crash-survivor known affectionately as "The Boss."
North America's bears come in plenty of shapes, sizes, colors, and demeanors, but a real-life bear sighting of any kind is always a special experience. Some national parks, and other federally protected spaces, provide safe and easy outlets for viewing these iconic mammals, while others require personal initiative and responsibility. Either way, by visiting some of these important landscapes, one is guaranteed to never be far from the stomping grounds of these powerful and beautiful creations.