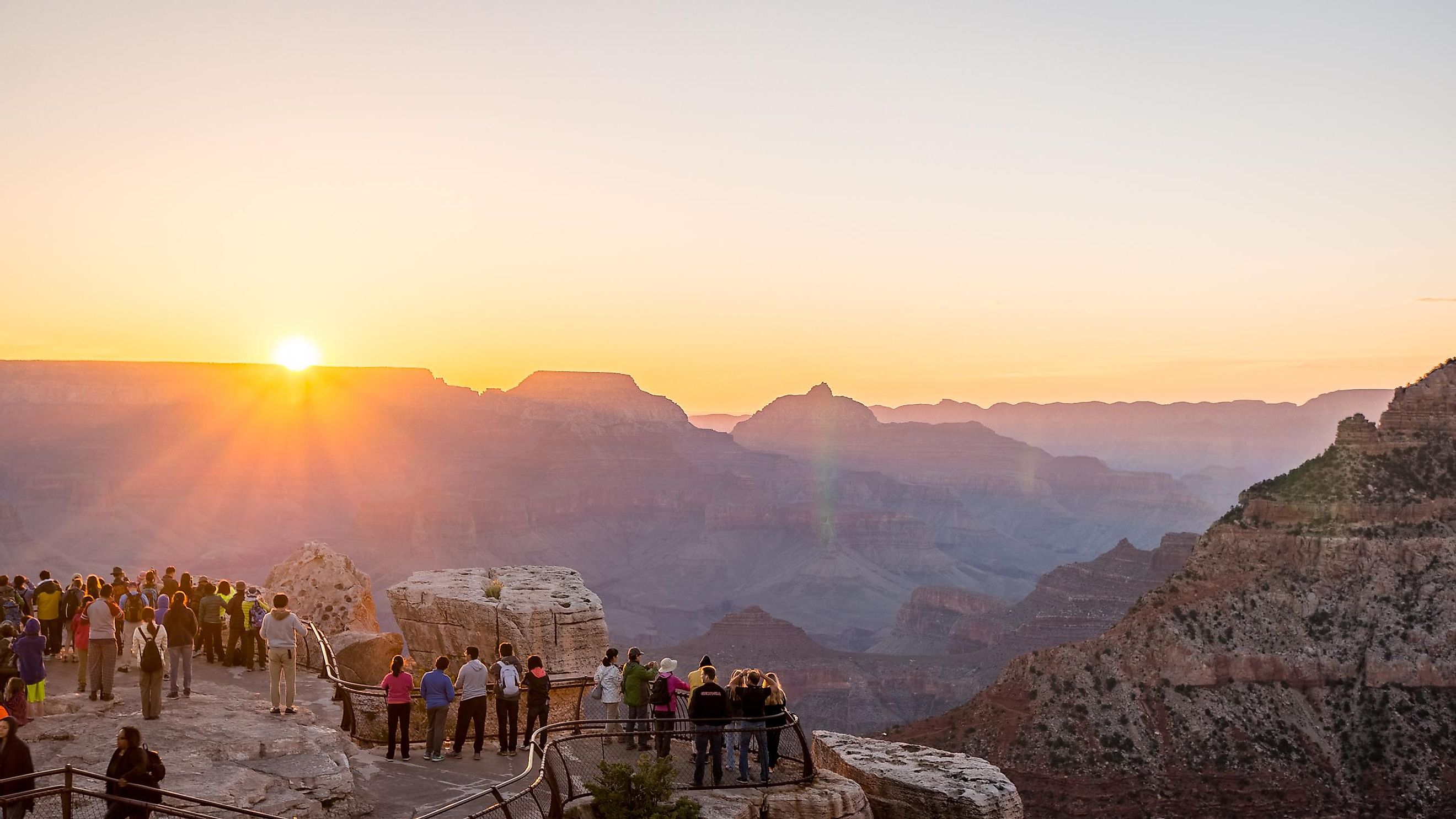 The Most Visited National Parks In The United States In 2022
Long lines, advanced reservations, full parking lots, and crowded hikes, but also jaw-dropping beauty, cemented memories, and cultural, historical, and geological significance all await at America's most-visited national parks. Certain places are popular for a reason, and these 15 federally-protected spaces are well-deserving of their chart-topping, nearly pre-pandemic figures posted in 2022. In fact, of the 64 total national parks in the United States (this list excludes other types of sites on the National Park Service registry, such as monuments, memorials, recreational areas, etc.), the following 15 accounted for over 67% of all recreational visits last year. Here's why the big ones are so appealing.
15 Most Visited US National Parks
1. Great Smoky Mountains National Park - 12.94 Million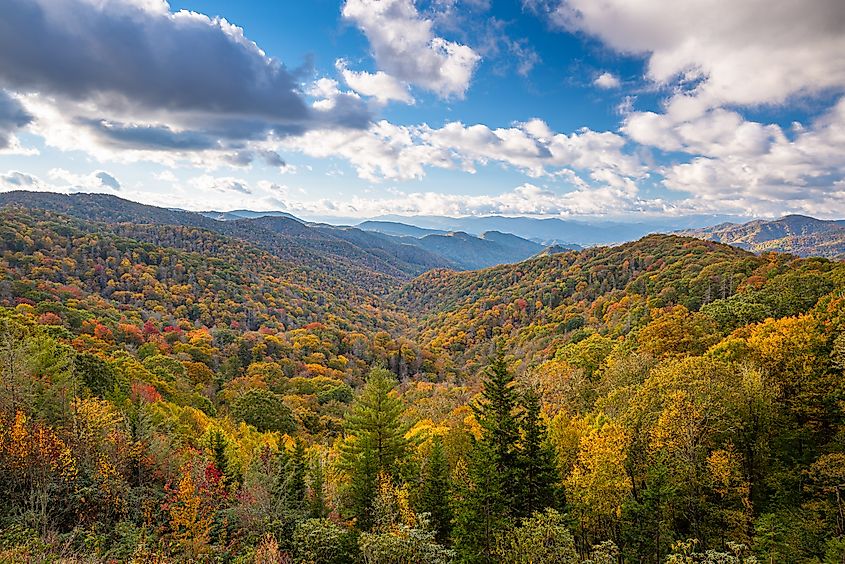 Great Smoky Mountains National Park is far and away the most popular of its kind. At nearly 13 million recreational visits, this constitutes almost 15% of the entire data pool for the year across all 64 national parks. People come from all over to bathe in or adventure amongst the massive, mostly untouched, and highly diversified forests. The rolling, often hazy (especially in the morning) Great Smoky Mountains, or "Smokies" (which are an extension of the ancient Appalachian Range), is the centerpiece of the Eastern Tennessee and Western North Carolina-spanning park. Endless ridgeline viewpoints entice hikers of all skill levels to get up high and appreciate the colorful panoramas or return to ground level and smell the beds of wildflowers and tour the many historic buildings throughout the premises. 
2. Grand Canyon National Park - 4.73 Million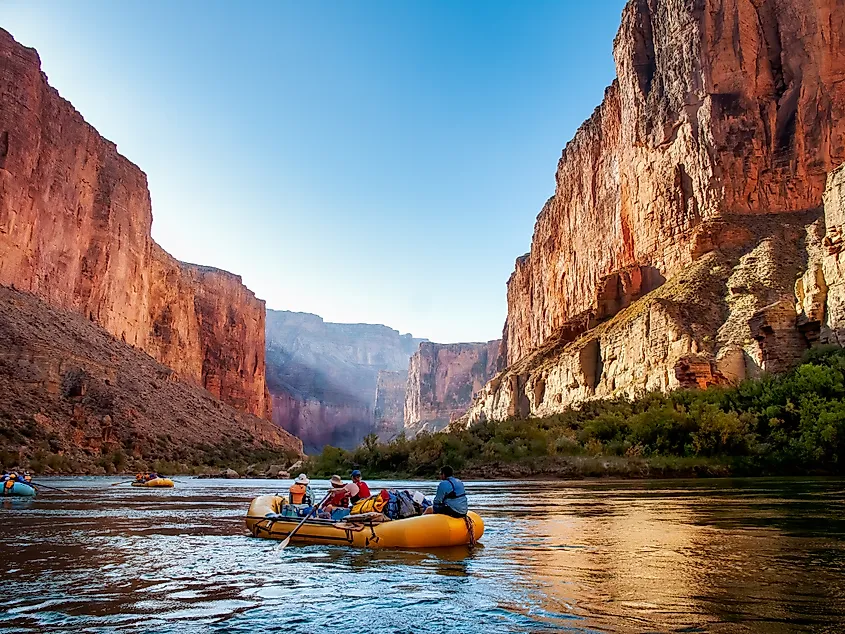 The Grand Canyon is the ultimate bucket-list experience. Whether you simply desire to pull over and witness the grandeur or yearn to hike all the way down to the Colorado River, this trip is one that millions of people have demonstrated is still worth making. The longest and (one of) the deepest canyons in the United States is connected to parts of Arizona, Nevada, Utah, and Colorado and is one of the world's most recognizable examples of the all-mighty power of erosion. The incredulous vistas seduce one's gaze into endlessly scanning – never sure what to settle on or how to absorb the incredible beauty in its entirety. For an even more visceral undertaking, head to the West Rim and test your nerves on the transparent bridge known as the Grand Canyon Skywalk.
3. Zion National Park - 4.69 Million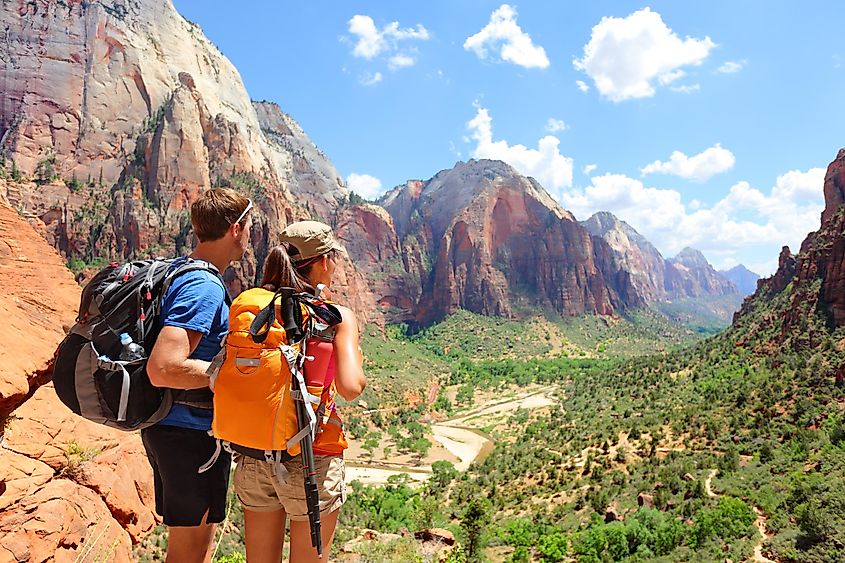 Tantalizing slot canyons, striking sandstone cliffs, and a blanket of coniferous trees set the awe-inspiring stage for this Southern Utah tourist magnet. Zion National Park can be appreciated by the tame or the extreme, with low-intensity meanders and high-octane explorations available in high supply. Climbing, rappelling, hiking, and cannon-balling are all fun ways to uncover the naturally-carved nooks and crannies of America's third-most-visited national park. But perhaps the most sought-after undertaking is the short but breathtaking (in more ways than one) scramble up Angel's Landing. This knife-edge ridge resembles a shark fin chiseled out of thousand-foot-high rock, with anchored chains to help brave tourists safely obtain views of the 270-million-year-old Zion Canyon. Demand has reached such a pinnacle that there is now a lottery system to obtain the necessary hiking permit. 
4. Rocky Mountain National Park - 4.30 Million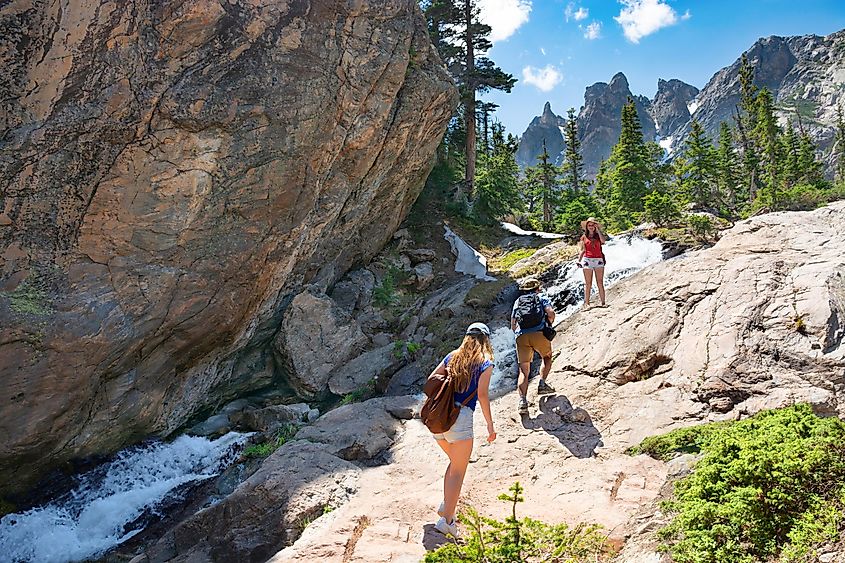 In North-Central Colorado, Rocky Mountain National Park perfectly frames the grandiose range of the same name. Founded in 1915, this immensely-popular park is also one of the country's oldest. Visitors come to marvel at the bulky peaks of the "Rockies," which are well-complimented by lush alpine meadows, crystalline glacial lakes, and perhaps even a little John Denver pipping through the car speakers. There are over 350 miles of hiking trails to help keen adventurers get acquainted with the 265,807-acre environment. Whether deep in the wilderness or puttering along the side of the road with cameras reaching out the window, you may see a plethora of mountain mammals may emerge, such as elk, bighorn sheep, mule deer, moose, marmots, and more. 
5. Acadia National Park - 3.97 Million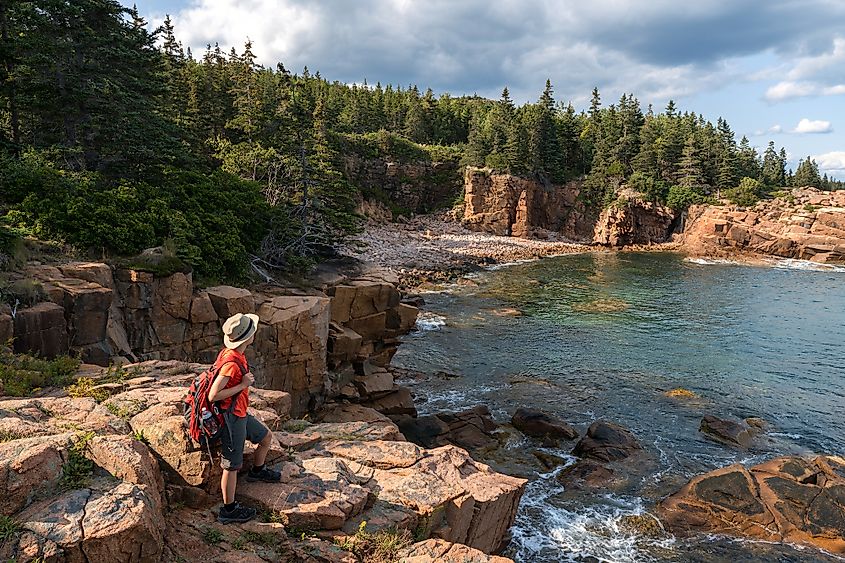 To round out the top five, flock to the Eastern Seaboard and take in the disparate chunks of Maine's treasure on the Atlantic Ocean. Acadia National Park comprises 47,000 acres spread across Mount Desert Island, Schoodic Peninsula, Isle au Haut, and other small islands. The nearly 4 million annual visitors have a range of options to explore the fluctuating seasonal scenery of this soothing landscape. There are 60 miles of coastline, 33 miles of paved roads, 45 miles of carriage roads (open only to pedestrians, cyclists, and of course, horse-drawn carriages), and north of 150 miles of hiking trails. Rustic beaches and creative rock formations act like classic tourist magnets. The 300 or so species of birds, including the fastest-winged creature in the world, the peregrine falcon, leave bird watchers constantly reaching for their binoculars. 
6. Yosemite National Park - 3.67 Million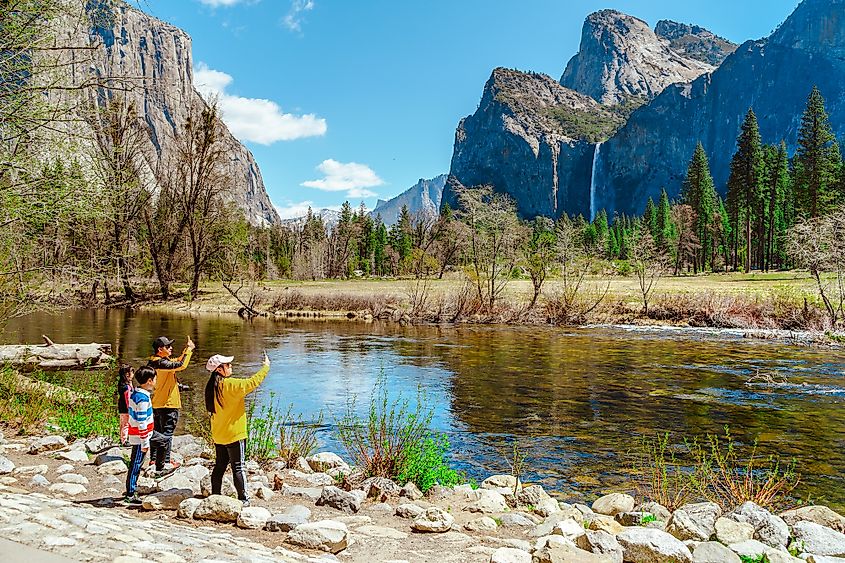 California's Yosemite National Park holds a special place in the heart of all nature-appreciating Americans and is sought by families and extreme athletes alike. Brought to life in 1890, Yosemite highlights and defends one of the most striking valleys and most recognizable landscapes worldwide. Such iconic features such as El Capitan, a massive and sheer granite face that famously beckons the world's best rock climbers, and Half Dome, another impressive face for big-wall climbers, as well as challenging, hands-on, tourist-queuing hike, can be immediately spotted upon entering the real world screensaver. Cascading down these intimidating rock faces are several invigorating including one of the tallest in the country, Yosemite Falls (2,425 feet/739 meters), of which the mists of the lower portion can be felt on an up close and personal by walking a one-mile loop. 
7. Yellowstone National Park - 3.29 Million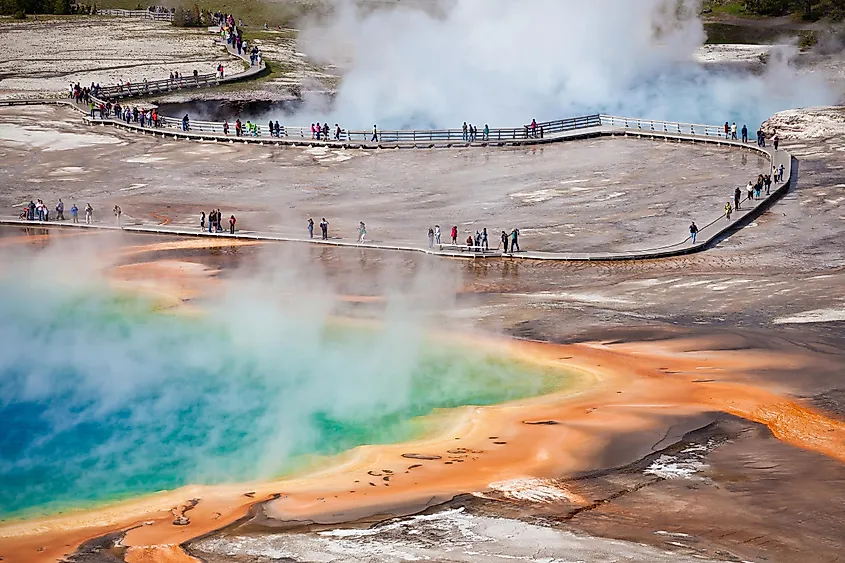 The country's first national park is a source of pride, endless backcountry exploration, and social media slide shows. Yellowstone National Park was inaugurated on March 1st, 1872, effectively preserving 2.2 million acres of priceless wilderness across parts of Wyoming, Idaho, and Montana. This historic event kickstarted the massive catalog of National Park Service units enjoyed today by us bipedal visitors, as well as the plants, animals, cultures, and historical contexts protected within their agreed-upon boundaries. Yellowstone's biggest people-pleaser has to be its geothermic features. There are over 500 geysers (i.e., nearly half of the planet's active tally), such as good ol' Old Faithful, as well some almost alien-like hot springs, including the nation's largest, Grand Prismatic Spring. 
8. Joshua Tree National Park - 3.06 Million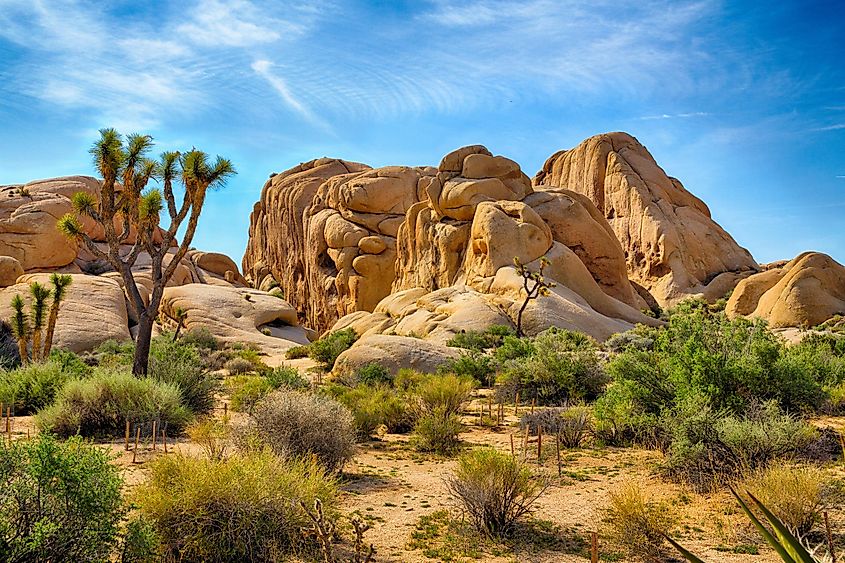 Your inner hippie/manic-pixie-dream-girl/introspective wanderer calls you (as well as rock climbers, backpackers, budding photographers, and many others) to this famous place of beauty and counterculture. Southeastern California's Joshua Tree National Park brings together the Mojave Desert and Colorado Desert (part of the Sonoran Desert) to form an otherworldy, surprisingly biodiverse ecosystem that just over 3 million people went to inspect last year. The defiant, quirky-looking titular trees are members of the Agave family (recently changed from the Lily family after studying the DNA more closely) and are not only attractions but act as an important indicator species that helps signify the health of the park. Birds, mammals, reptiles, and insects rely on the Joshua Tree for food and shelter. 
9. Cuyahoga Valley National Park - 2.91 Million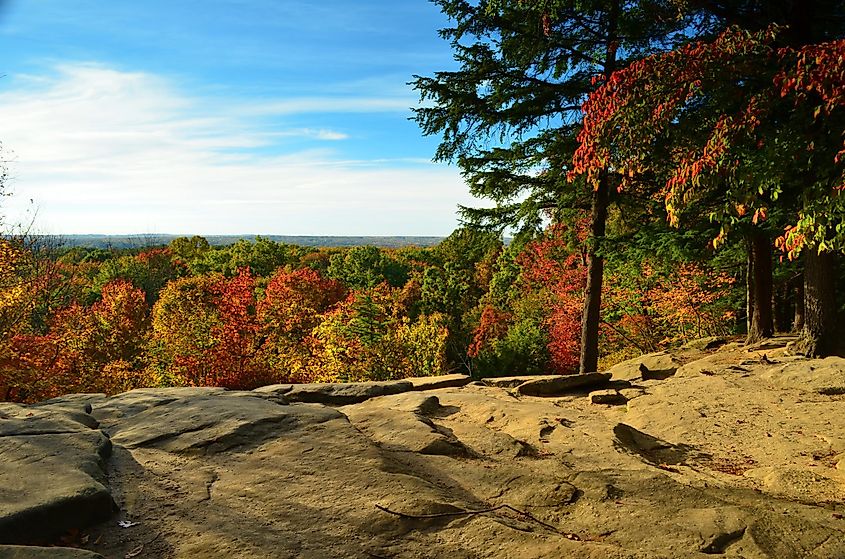 Not long ago, Cuyahoga Valley National Park might have flown under the radar for many Americans seeking a stint in nature. But in 2022, Ohioans showed up in a big way for their backyard gem. Roughly equidistant between Cleveland and Akron lies this place of reclaimed, rural nature, complete with modest infrastructure to show off the land. While it may not compete with the coastal, mountain, or canyon parks on this list in terms of striking features, it makes up for it with its bygone-era wholesomeness, verdant surroundings, and ample activities. There are hundreds of miles of bike paths and maintained hiking trails to explore, passing by and through amazing rock formations and stopping by an array of cliffside lookouts. For a more leisurely peruse of the park, visitors can ride the scenic railroad through forests and farmlands, cruise the Beaver Marsh boardwalk, or snap some pictures of the various waterfalls.
10. Glacier National Park - 2.91 Million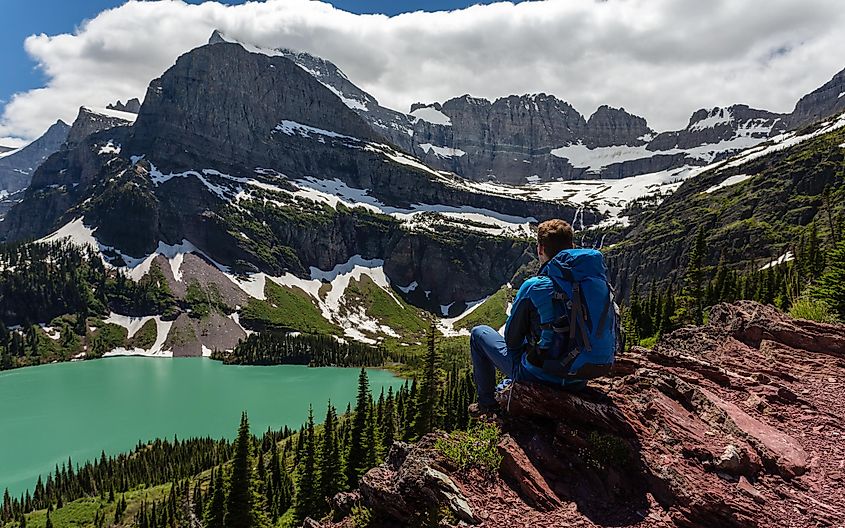 Nearly tied with Cuyahoga Valley National Park (by a margin of merely 5,000 visitors), Northwestern Montana's Glacier National Park is another fabulous stage for the Rocky Mountains. Since it was established in 1910, Glacier has exploded in popularity. The big hits include the 50-mile Going-to-the-Sun Road, which cuts straight through the park's heart, giving a mesmerizing overview of the area, with optional stops at many killer trailheads, tunnels, waterfalls, and vistas. The literal and figurative highpoint of the scenic highway is Logan Pass, which sits at 6,646 feet (2,025 meters) above sea level. A beautiful boardwalk allows for a gentle emersion into the alpine meadow (in the shadows of Reynolds and Clements Mountains), and some top-tier, moderate-intensity hikes (Hidden Lake Trail and Highline Trail) also branch off from here. Just keep an eye out for bears. 
11. Indiana Dunes National Park - 2.83 Million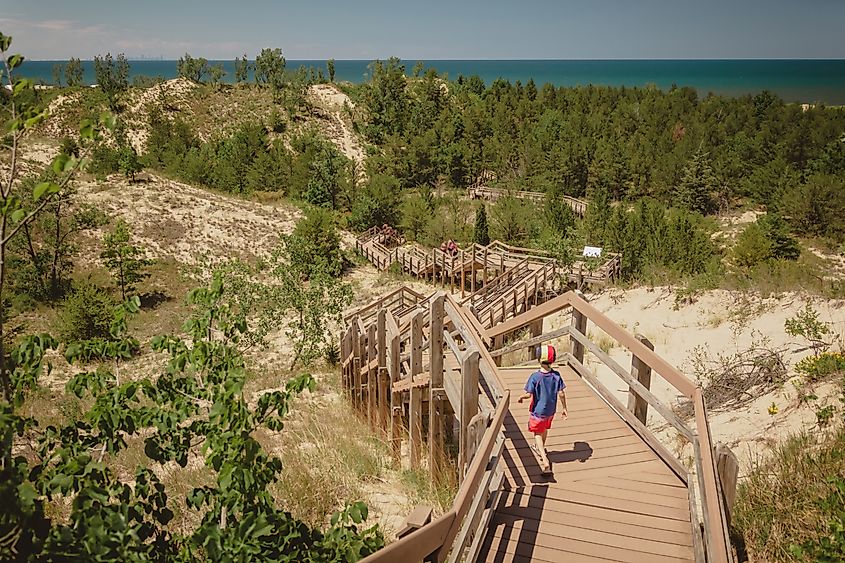 Stretching 15 miles and 15,000 acres along the Southern shore of Lake Michigan (the part that dips briefly into Northwestern Indiana) are the splendid beaches and mountainous sand dunes of Indiana Dunes National Park. The obvious draw is to sprawl out on a towel during a hot summer's day. But for those looking for a bit more movement, leaving the water's edge will reveal multiple worlds converging in this small ecosystem. Sprint up the tallest of dunes (reaching upwards of 250 feet) to get a lay of the land. Then explore the 50 miles of rugged trails and boardwalks that roll through wetlands, prairies, and even old-growth forests, together revealing over 1,100 native plants (i.e., the seventh-highest in the NPS). 
12. Grand Teton National Park - 2.81 Million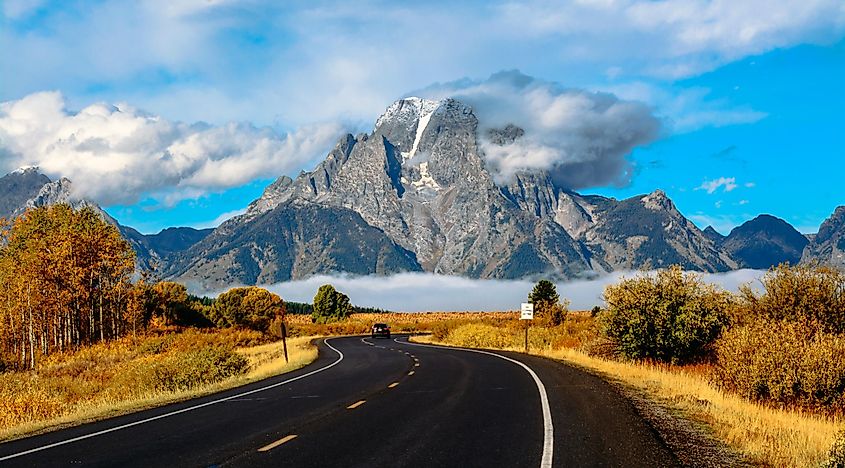 A mere 10 miles South of Yellowstone National Park, in Northwestern Wyoming, Grand Teton National Park gives millions of people even more reason to spend their vacation time in this gorgeous region. The pointy peaks of the Teton Range are the main attraction and served as the impetus for the park's creation back in 1929. But the glacially formed Jenny Lake (home to one of the most breathtaking day hikes in the United States) and the slithering Snake River add the over 200 miles of trails spread across the 310,000 acres of varied terrain, rounding out the experience quite nicely. 
13. Hot Springs National Park - 2.65 Million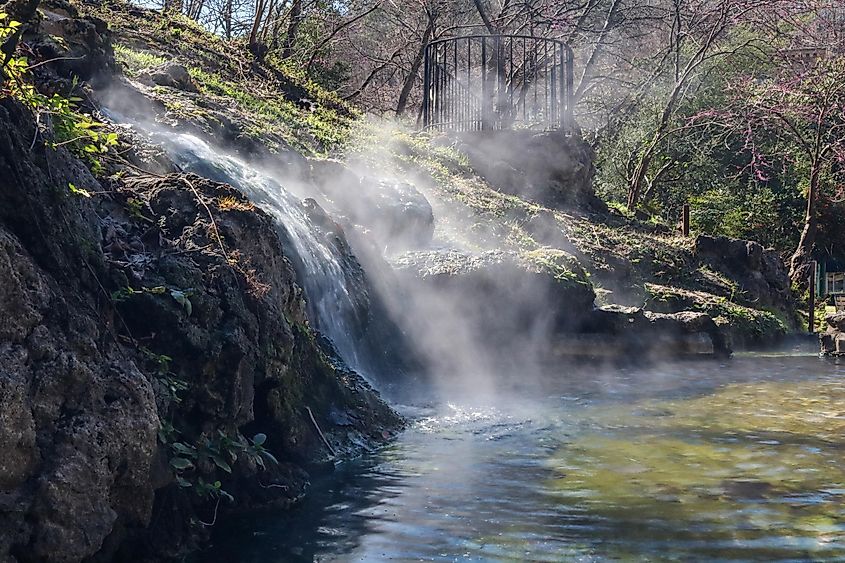 Who doesn't love a dip in a mineral-rich, relaxing hot spring? Judging by the attendance figures last year, this relaxing pastime has mass appeal. And the soothing trend did not just take off in 2022. People have been coming to this part of the Ouachita Mountains in Central Arkansas, initially named "The Valley of the Vapors," to soak up the good vibes and healing powers from these ancient thermal pools for at least hundreds of years. Hot Springs National Park is intertwined with the resort city of the same name. Formal bathhouses began sprouting up in the 1800s, around which the town and 5,500-acre park soon emerged. While downtown's eight historic bathhouses, known as Bathhouse Row, are certainly the centerpiece, the surrounding park also affords enticing mountain views from the scenic roads and 26 miles of hiking trails. 
14. Olympic National Park - 2.43 Million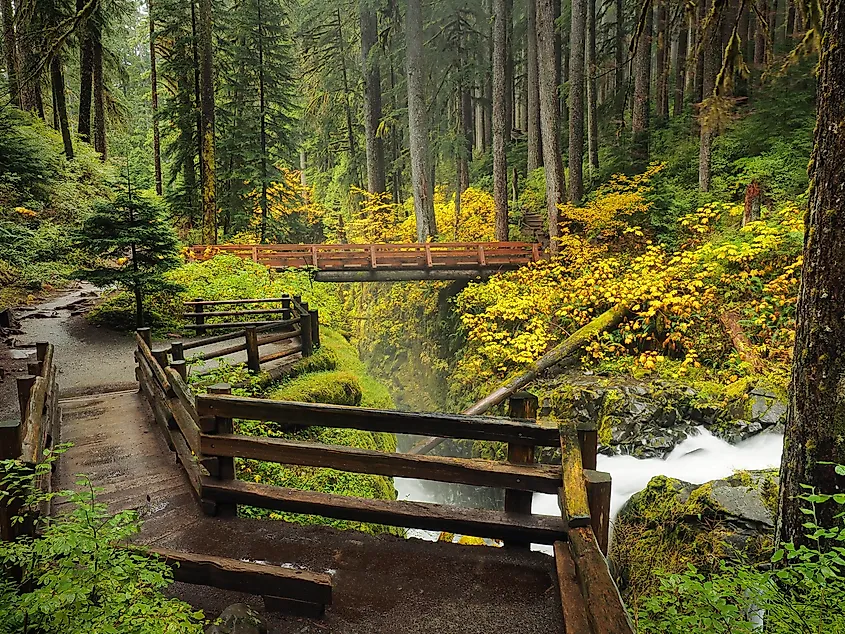 The highly-recognizable Mount Olympus signals one's arrival at Olympic National Park in Northwestern Washington. This World Heritage Site and International Biosphere Reserve gathers together alpine meadows, snow-capped/glacier-strewn peaks, old-growth, temperate rainforests, and roughly 70 miles of rugged yet pristine coastline (the largest undeveloped stretch in the lower 48 states). This part of the Olympic Peninsula encompasses almost one-million acres and experiences a massive range in elevation – from sea level all the way up to the summit of the focal-point peak, at 7,956 feet (2,425 meters). All of these distinct environments give a home to a wide variety of wildlife, including the endangered northern spotted owl, large runs of Pacific salmon, whales, dolphins, cougars, elk, bears, and that is just scratching the surface of the catalog of fauna, let alone the flora. 
15. Bryce Canyon National Park - 2.35 Million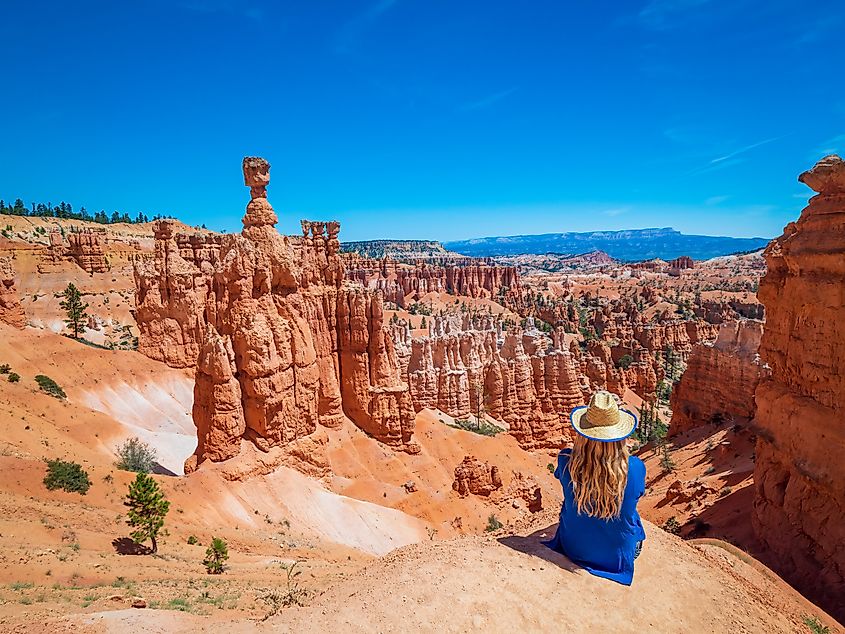 The world's largest collection of hoodoos (those easy to anthropomorphize columns of rock) can be found in Southern Utah's Bryce Canyon National Park. The dazzling Bryce Amphitheatre was slowly carved out of the Grand Staircase Plateau (at an elevation between 8,000 - 9,000 feet). The best way to lose oneself in the almost startling landscape is to hike the Rim-to-Rim trail, an 11-mile (maximum), an out-and-back tour of the pseudo-canyon, with bench viewpoints all along the way. As an added bonus, Bryce Canyon National Park is around 80 miles Northeast of Zion National Park, and so this region also offers an easy, single-state, double national park tour. No wonder the crowds are drawn here. 
Do not be dismayed by the crowds. Rather, let a healthy form of peer pressure encourage you to visit more of these special places even sooner! These tried-and-true national parks are no flash-in-the-pan phenomena; they have demonstrated their prowess for decades – some for over a century. The jury is still out on 2023's biggest draws, but these heavy hitters are sure to be crowd-pleasers for years to come. So get out there, see some of America's best natural formations, and maybe even make a few friends along the way.