Alice Lake is a 71.2-acre alpine lake situated in the high Sawtooth Mountains in Sawtooth National Recreation Area in Blaine County at the heart of the US State of Idaho. Alice Lake is one of the biggest lakes in Sawtooth Wilderness and can be most easily reached through the trailhead at the end of the Pettit Lake campground. This enormous lake has sparkling, teal-colored waters that reflect the surrounding jagged peaks and are dotted with a few small islands. Being one of the most popular destinations in the Sawtooth Mountains, Alice Lake is an outdoor lover's paradise. The lake also provides plenty of space for people to spread out along its shoreline and enjoy the breathtaking views.
Geography And Climate Of Alice Lake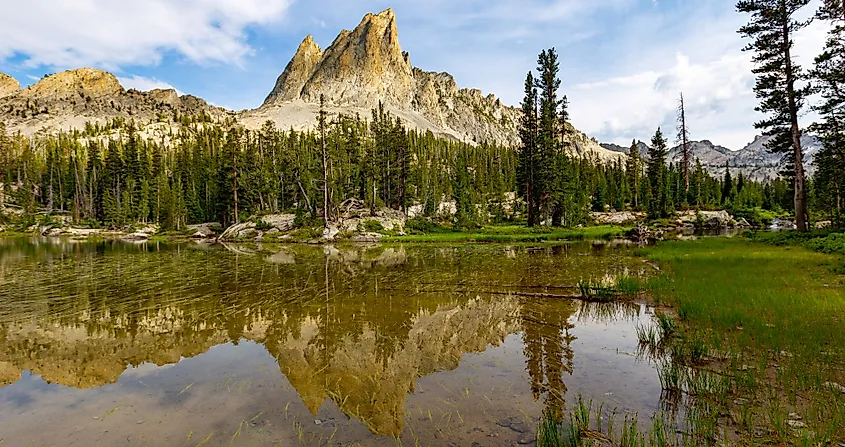 Framed by the high rocky peaks of the Sawtooth Mountains, Alice Lake covers a surface area of 71.2 acres and has a length of 1.16 km and a maximum width of 0.37 km. El Capitan, which rises to an elevation of 3,018 m, is located east of the lake. Alice Lake is tucked between a group of jaw-dropping mountains known as the "Dragon's Back." The lake area is home to various animals, such as deer, moose, mountain goats, mountain lions, gray wolves, and black bears. The lake also contains lots of brook trout and other fish species, enough to keep one busy if one wants to go fishing.
Placed at a surface elevation of 2,622 m above sea level, Alice Lake remains frozen till the beginning of summer. The Sawtooth Wilderness in Idaho is considered the most beautiful from July through September. Due to the heavy snowfall in the spring and early June, hiking the Alice Lake Trail might be challenging, but during the summer months, this outstanding trek can be enjoyed thoroughly.  
Hiking In Alice Lake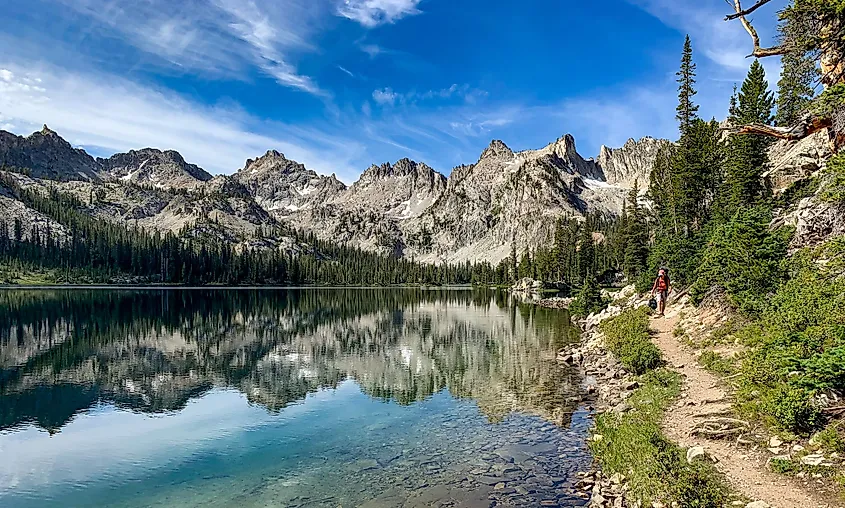 A hike to Alice Lake is an ideal experience. This serene alpine lake is a haven for outdoor enthusiasts with its dazzling, teal-colored waters, surrounded by the evergreens and the angular peak of Idaho's El Capitan in the distance. An 11.2-mile round-trip trail begins at the Tin Cup Hiker Trailhead at the end of the Pettit Lake campground. Forming a part of the more extensive Alice Toxaway Loop Trail, the trail to Alice Lake also links Toxaway Lake, Farley Lake, and Twin Lakes. This trail travels for roughly 9 km and gains elevation by around 490 m. There are about five stream crossings along the way; with only the final stream crossing containing a bridge. The perfectly calm waters of Alice Lake reflect the surrounding mountain scenery offering a beautiful and tranquil photo opportunity.