The British West Indies was a group of former British colonies composed of various islands and mainland territories located in or bordering the Caribbean Sea.
The island territories that formed a part of the British West Indies were:
The territories of Anguilla, Antigua and Barbuda, British Virgin Islands, Montserrat, and Saint Kitts and Nevis were grouped together to form the "British Leeward Islands." The territories of Grenada, Saint Lucia and Saint Vincent and the Grenadines, and Dominica were grouped to form the "British Windward Islands."
Brief History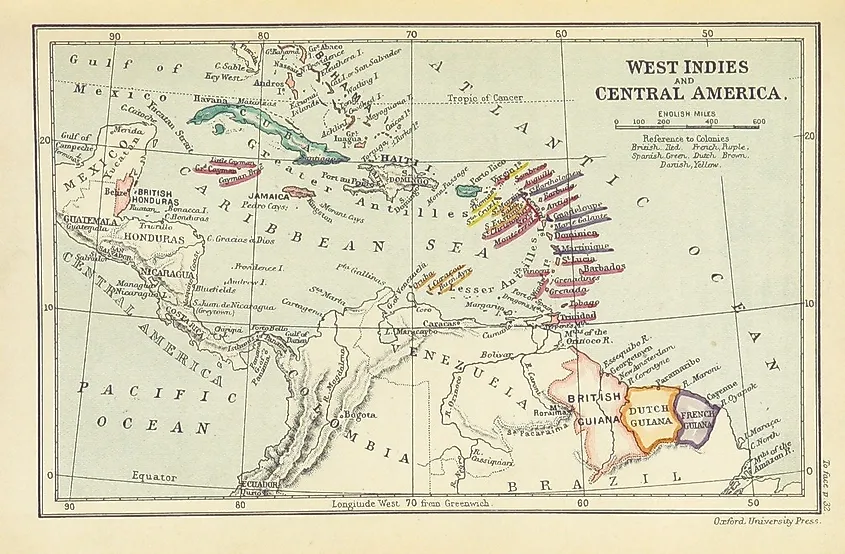 Some territories of the West Indies were initially inhabited by the Spanish in the 16th century. During the beginning of the 17th century, after the Spanish influence began to decline, the islands of the West Indies were settled by other European powers like Netherlands, France, and Britain. In 1623, St. Kitts became the first British settlement in the Caribbean. In 1627, the island of Barbados was then settled by the British. In 1666, Antigua was taken over by Britain whereas, in 1670, the island of Jamaica was ceded by Spain to the British. The island of St. Kitts was then taken over by France until 1783 when the island along with the islands of Nevis and Montserrat were handed over to the British with the Treaty of Versailles. With the Treaty of Amiens, Trinidad was ceded to the British in 1802. Tobago became a British Colony in 1814 and in 1889, Trinidad and Tobago together became a joint British colony.
The French settled on Dominica Island in 1632 and in Grenada and St. Lucia in 1650. The French also conquered St. Vincent Island in the 17th century. After the war between France and Britain, the islands of Dominica, St. Vincent, and Grenada were handed over to the British in 1783. St. Lucia also came under British possession in 1814.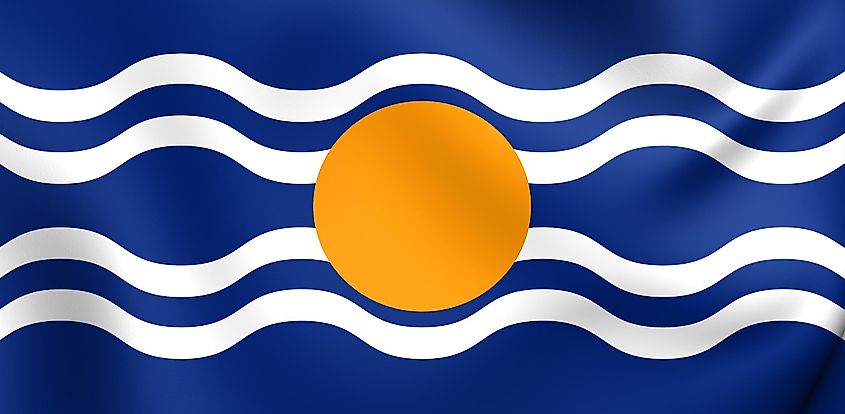 On January 3, 1958, the West Indies Federation was formed. All the British island territories became a part of the Federation except the islands of the Bahamas and the British Virgin Islands. The West Indies Federation collapsed due to internal political issues and was eventually dissolved on May 31, 1962.
After the dissolution of the West Indies Federation, several islands of the Eastern Caribbean including Antigua, Dominica, St. Vincent, St. Lucia, St. Christopher-Nevis-Anguilla, and Grenada became associate states of the United Kingdom as per the West Indies Act of 1967.
Over the years, except for a few, the territories that formed a part of the erstwhile British West Indies became fully sovereign nations. The islands of Anguilla, Cayman Islands, British Virgin Islands, Turks and Caicos, Bermuda, and Montserrat are currently considered Overseas Territories of the United Kingdom.