Ebola is a virus disease that appears in humans and other primates as a hemorrhagic fever caused by an ebolavirus. Ebolaviruses are six different genera of viruses discovered in various regions throughout the African continent. The symptoms of ebola start anywhere between a few days or three weeks after being infected with the virus. The symptoms include fever, muscular pain, and headaches, followed by rash, vomiting, and diarrhea. After a while, the liver and kidneys begin not to function properly, and internal bleeding is known to appear in some people. 
The risk of death from Ebola is high and can happen 6 to 16 days after the symptoms appear, if not treated. A 100% effective cure for Ebola has still not been found, and none have been approved for the market. However, two experimental treatments have a 90% success rate in curing Ebola.
Experimental Treatments For Ebola
There are several treatments for Ebola that are still in experimental stages, and not confirmed to be completely effective. Some treatments use antibodies, the most famous of which is ZMapp. It combines three antibodies that have been successful in curing Ebola in monkeys. The supply of ZMapp was limited, and it was distributed scarcely. However, its success rate was determined to be too low for it to have a significant impact on the fight against Ebola, and it was discontinued in 2018.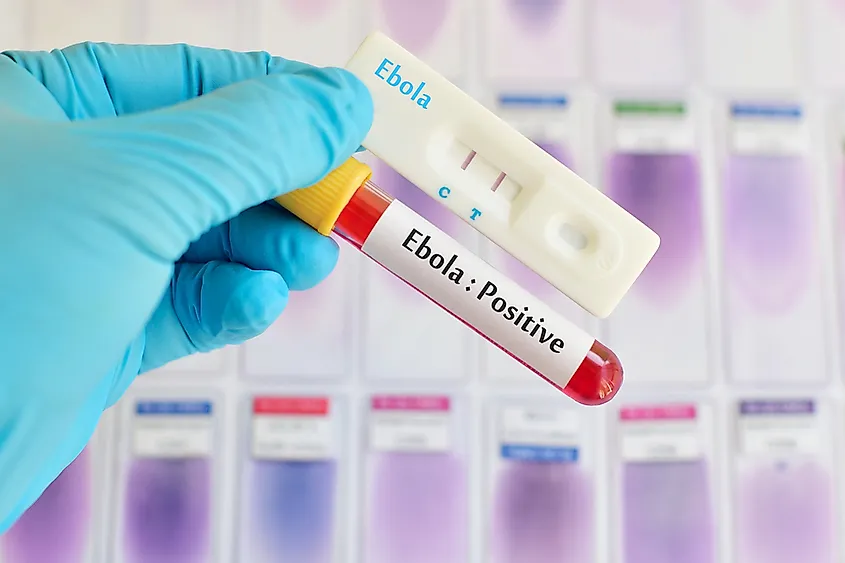 Another antibody known as mAb114 was discovered in 1995 and was vigorously tested on animals before being given to humans in 2019. It has proven to be safe for humans and has shown a high rate of success in curing Ebola.
Other treatments use antivirals such as Favipiravir, a drug most commonly used to treat influenza. It has shown to have some success in treating Ebola as well. Other drugs that can be used to a certain extent are Ribavirin, Brincidofovir, and specially developed antiviral drugs such as AVI-7537 and JK-05. The latter is still going through a lot of tests and trials.
Vaccines For Ebola
There is a large number of approved vaccines that help the prevention of Ebola, with some still being in development. None were approved in the United States until December of 2019, with the introduction of the rVSV-ZEBOV vaccine. There are still several promising vaccines being tested that might prove to be a valuable asset in the combat against the Ebola virus.
Since the testing of these vaccines on humans has been determined to be unethical, the Food and Drug Administration has allowed them to be tested on animals. The reason for this can be found in the process itself; the subject needs to be exposed to the disease after immunization to be able to test them.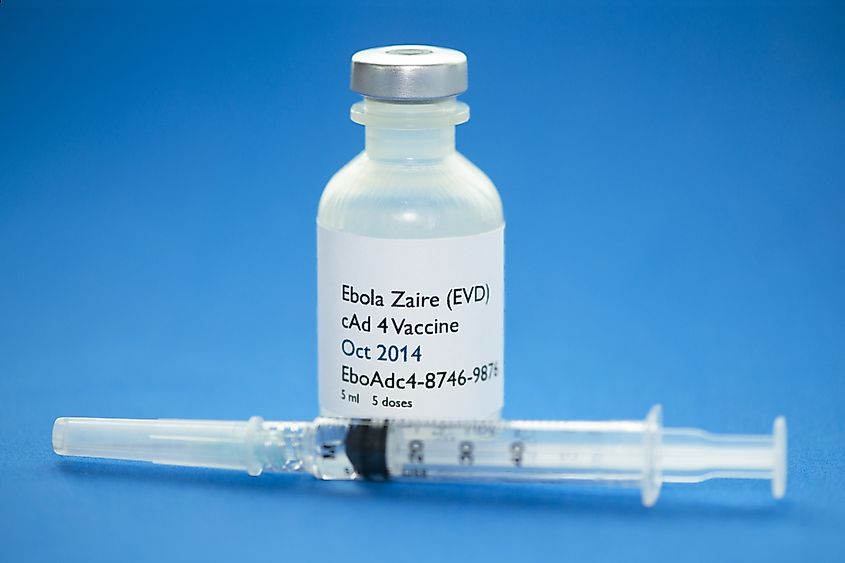 The rVSV-ZEBOV vaccine, sold under the name Ervebo, is based on the genetically modified virus, made to be similar to the zaire Ebola virus. It was the vaccine that was prequalified by the World Health Organization faster than any other vaccine in history. It was approved in the United States, which was supported by detailed studies conducted over several years. It has been determined that this vaccine can be anywhere from 70 to 100% effective in preventing the Ebola virus, which makes it the first proven vaccine against this dangerous disease.