The novel coronavirus is now a worldwide outbreak. The World Health Organization (WHO) officially declared the spreading of the virus to be a pandemic. In other words, all of the public health systems throughout the world are now dealing with the outbreak (or at least, expecting one). There is no vaccination available yet, and scientists are still studying how the virus behaves in specific environments. However, experts note that it is crucial to remain calm and conscious about our daily habits to protect ourselves, families, friends and others.
What are People Doing for Protection?
Currently, people are doing everything they can to protect themselves. This includes avoiding big crowds, public transportation, and handshaking. People must wash their hands consistently. These are all real-life measures suggested by WHO and other public health bodies. These measures can make a significant impact when it comes to coronavirus prevention. The use of hygienic masks is one way to mitigate the spread of COVID-19. Since the outbreak of the virus, hygienic masks are among the most sought medical "accessories" in the U.S. and the rest of the world. Masks are now in such high demand that there has been a black market developed in Italy where a group of scammers has been arrested for trying, and almost succeeding, to sell overpriced masks illegally.
Do Hygienic Masks Really Help?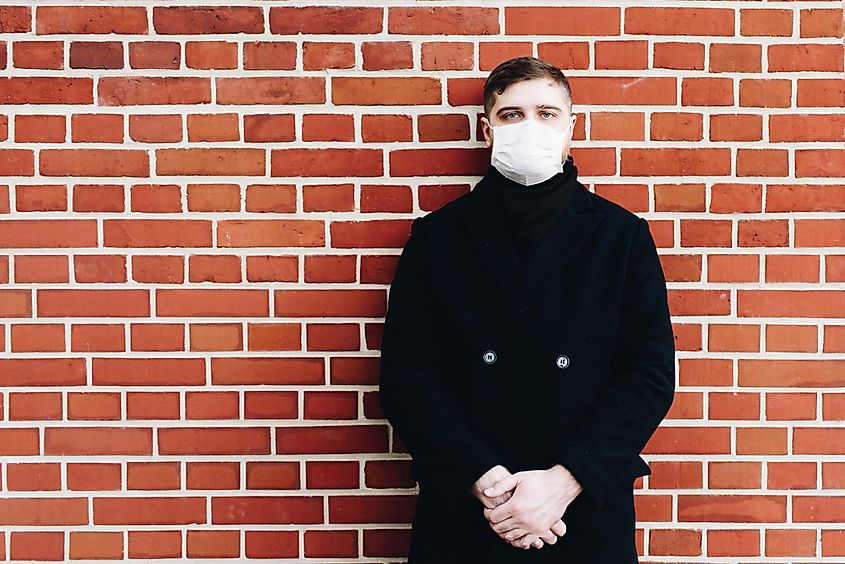 Because the virus can be transmitted so quickly, it is no wonder that people want to get protection. Buying and wearing a hygienic mask is probably among the first solutions for most people. However, the truth is that these masks offer little to almost no protection at all. The World Health Organization has repeatedly asked people to refrain from excessive buying of masks. The market has seen an incredible price surge, which makes it much harder to buy masks for those who really need it: healthcare workers. According to experts, the buying rate of hygienic masks actually does more harm than good in the long run. 
The WHO issued several instructions regarding the use of hygienic masks. First of all, it makes sense to wear them if you are a person treating or taking care of a person that has been infected or is under the suspicion of being infected. Also, you should wear a mask if you are showing symptoms like coughing or sneezing, regardless if they represent the symptoms of the regular flu, cold, or the coronavirus. Wearing masks can be effective only if combined with frequent hand washing and using hand sanitizer. Hygienic masks will not give you the proper protection unless you take other precaution measures. 
For full instruction on how and when to use hygienic masks, you can visit the official instructions from the World Health Organization here.