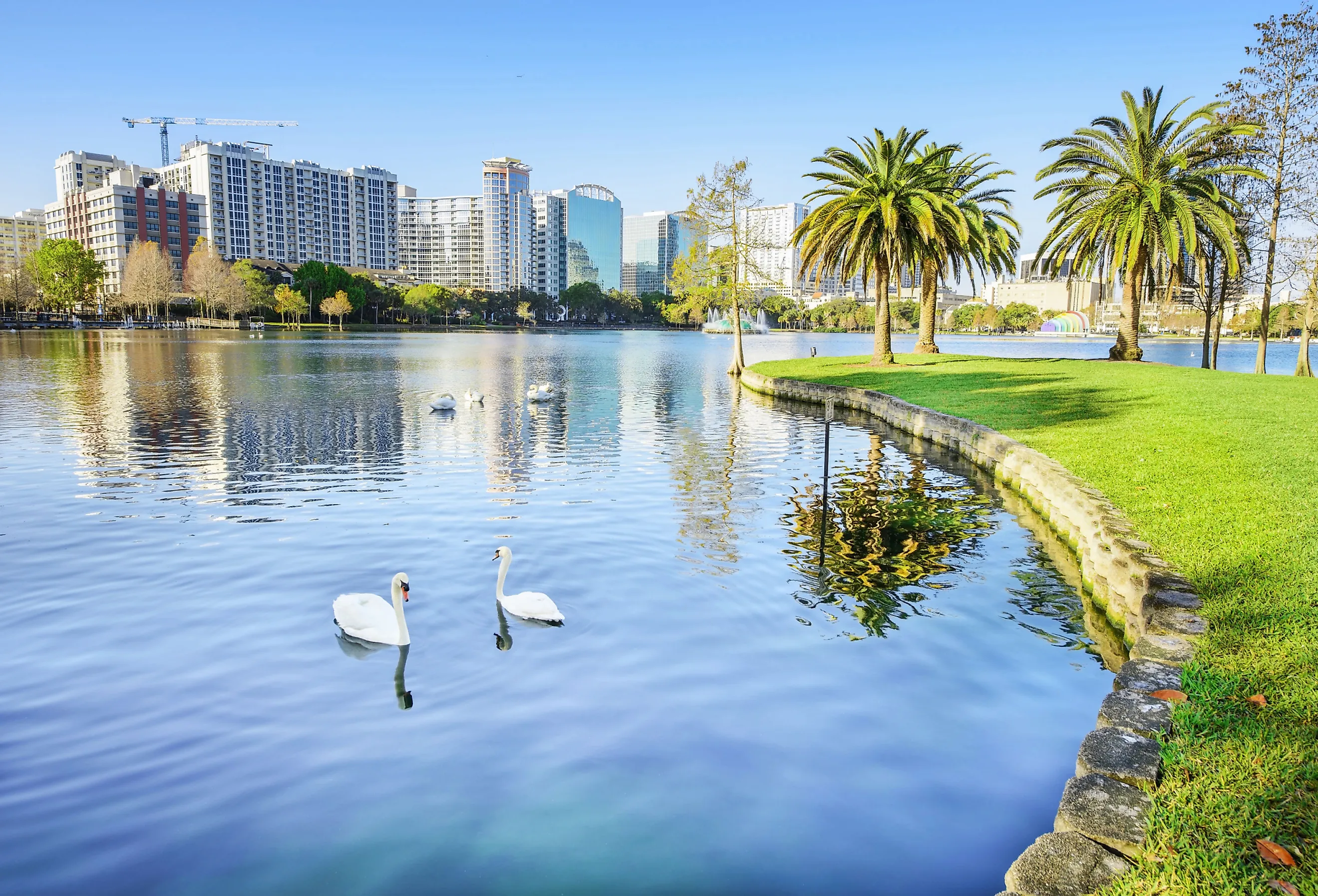 The 10 Most Beautiful Cities in Central Florida
While the beach-goers head to the shores and islands, the culture vultures find their respite among vibrant art, modern amenities, and the scenic history of Central Florida. The midland brims with wholesome pursuits and interest points, nightlife, and renowned dining. Its relatively crowd-less metropolises and natural landscapes will immerse visitors with new sights to explore on a relaxing or wild getaway. These ten cities are delightful slices of homegrown Florida with activities and attractions for all interest levels. The Floridian heart awaits with unique culture, many discoveries, and ways to explore, so grab your family, friends, a special someone, or even a pet on your next trip.
Bartow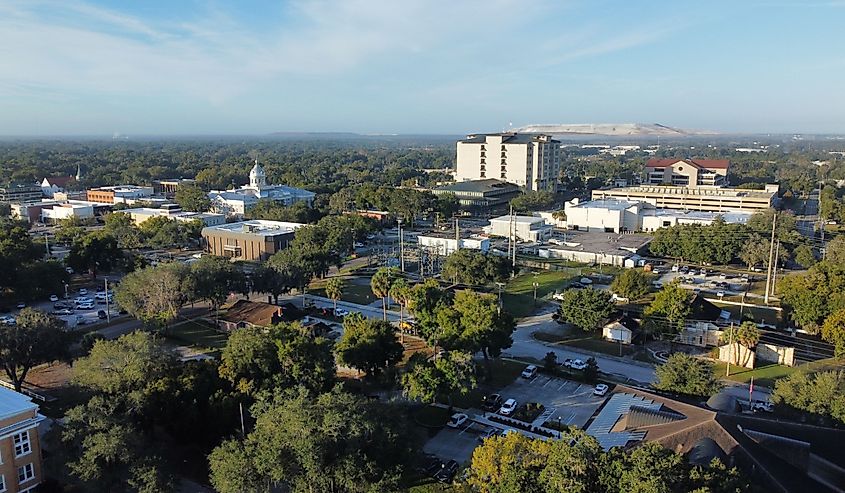 Bartow is a beautiful small city with many scenic activities. Start by strolling south along its very own Broadway street aligned by historic homes in tasteful anticipation for more. Head to the Northeast Bartow Historic Residential District streets of Jackson Avenue, First Avenue, Main Street, and Vine Street with 27 gawk-worthy homes from 1886 to 1925. The beautiful John J. Swearingen House is a perfect stop while meandering the atmospheric Church Street Historic District. Other notable sites include the setting for My Girl, at 555 East Stanford Street, with the Benjamin Franklin Holland House across, once home to the former Florida Governor and US Senator. The historic L.B. Brown House and Museum is an architectural marvel masterminded and built by Bartow's own carpenter, Lawrence B. Brown. Its nine-room, 1,700-square foot space is worth wandering to honor historical African Americans' contributions to the state. There is also Neoclassical architecture at the Polk County History Center, while the Bartow Air Base Museum was an airfield during WWII and a flight school, set between Bartow and Eagle Lake.
The "City of Oaks and Azaleas" is reflected in southern culture, downtown antiques, and grand structures amidst ancient oaks, pretty azaleas, and dogwoods. Grab a drink at the Unfiltered Coffee cafe or shop for locally-made soaps, lotions, and facial products at Rafa Natural. The local favorite Cookie Jar Bakeshop & Eatery will satisfy a craving before heading on an antiquing spree at the Antiques on Main and Smith & Jones Antiques. Buy some fresh-cut flowers at the two-day Bloomin' Arts Festival in March and peruse through paintings, antique cars, and restored violins showcased for appreciation and purchase. The L.B. Brown Festival in February celebrates his life with jazz music, gospel, contemporary, and other entertainers. The annual SyFy Saturday is all about science fiction with life-sized replicas of Doctor Who's time machine and TARDIS among costumed guests and festival makeup artists.
DeLand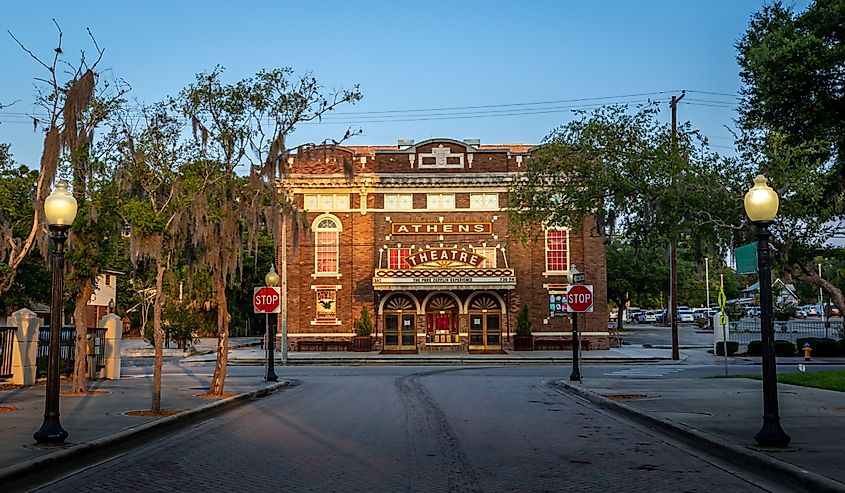 DeLand is a delightful city with stunning views and pursuits for all tastes. Stop by the Stetson Mansion, the former wintering home of the famous hatmaker, with a popular holiday tour and incredible decorations throughout each room. DeLand tempts with a food scene from fine dining to casual eateries and cute cafes, like the BakeChop, German-themed Emmy's Time Out Tavern, and Cress Restaurant for an elegant evening. The Persimmon Hollow Brewing boasts an atmospheric taproom, while Half Wall Beer House and Abbey Bar serve awesome food alongside beer. The Great Tasting Tours will delight all senses, eating your way through town and around its most-notable sculptures and points of interest.
Visit the Museum of Art and the town's pride Athens Theatre, a stunning film and performing arts hall, founded in 1922. View more art downtown in murals and decorations amidst a whole arsenal of small businesses, upscale restaurants, and great beer spots. The Blue Spring and De Leon Springs state parks are only twenty minutes away for a day hike through epic scenery and discoveries including 72-degree waters. Visit Daytona Beach just southwest of DeLand, a small town with a city feel, a beach, and one of the state's best downtown areas.
Gainesville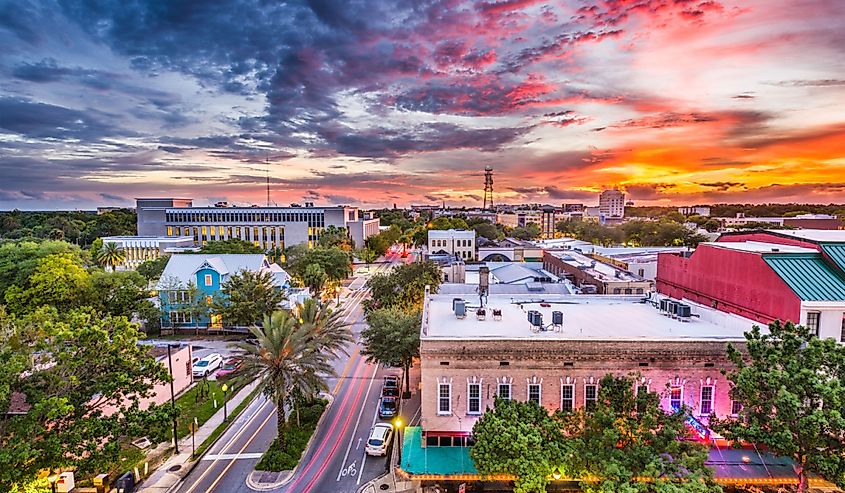 Gainesville is the largest city in north-central Florida veiled in college town atmosphere, just 112 miles on a highway from Orlando's heart. It is home to a lively population of around 140,000 residents and a huge University of Florida campus. Gainesville is a destination for everyone naturally inclined, boasting a lush forested landscape with hidden amenities around each corner. Visit the nearby Springs State Park with the spring-fed Ichetucknee river to float down the waters through a green tunnel under Florida's loving sun.
The city is surrounded by rural lands and the Paynes Prairie Wilderness at the southern bounds. The 21,000-acre natural area is a playground for the active, spliced by 30 miles of hiking and biking trails, bird-watching opportunities, and wildlife sightings such as wild horses, bison, and alligators. Immerse in the culture of the city's main craft at the Florida Quilt Museum, Quilt Trail, and Quilt Festival. The spectacular Cedar Lakes Woods and Gardens with waterfalls, bridges, and small lakes will delight sight-seekers and families on a stroll or picnic.
Kissimmee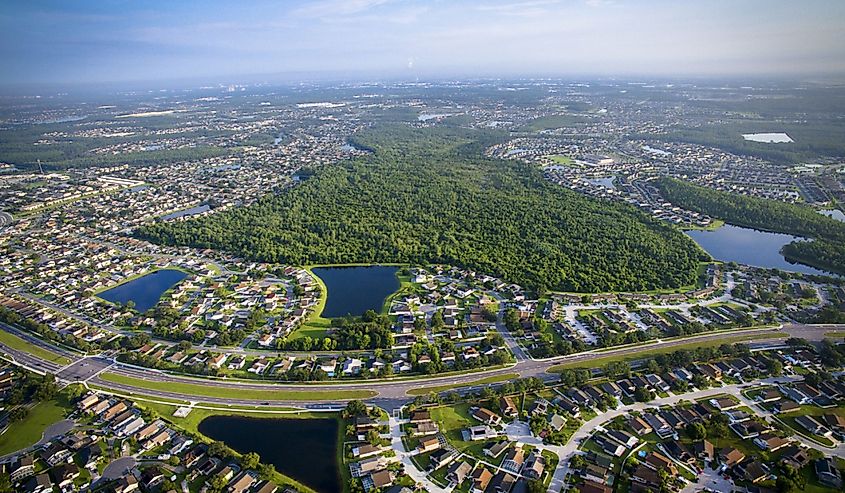 Kissimmee is an iconic central Florida destination just 30 minutes away from Orlando. The small cityscape veils a special atmosphere and attractions, such as themed dinner shows, kitschy amusements, and an incredible Old Town with renowned entertainers. It hosts epic nightly performers on the main stage, along with weekly car cruise-ins, and thrilling amusements such as a human slingshot. Lake Kissimmee and Lake Tohopekaliga (Toho to locals) are the biggest in Kissimmee's Chain of Lakes. The vast shores lend to group gatherings and fun activities like swamp buggies, airboats through the wilderness with alligators, and bass fishing.
The Silver Spurs Rodeo with roping, racing, and rides at the Osceola Heritage Park offers a wholesome pastime for families. Stroll Kissimmee's revitalized historic downtown area, spliced with scenic streetscapes, and events on Toho Square such as Thursday's farmers' market. The exciting city offers proximity to the theme parks galore and its very own outdoor ventures like the Boggy Creek Airboat Adventures among other crowd-less attractions. There are tons of accommodations and lakeside vacation homes, as well as shopping and dining experiences for all styles and tastes at small-city prices.
Lakeland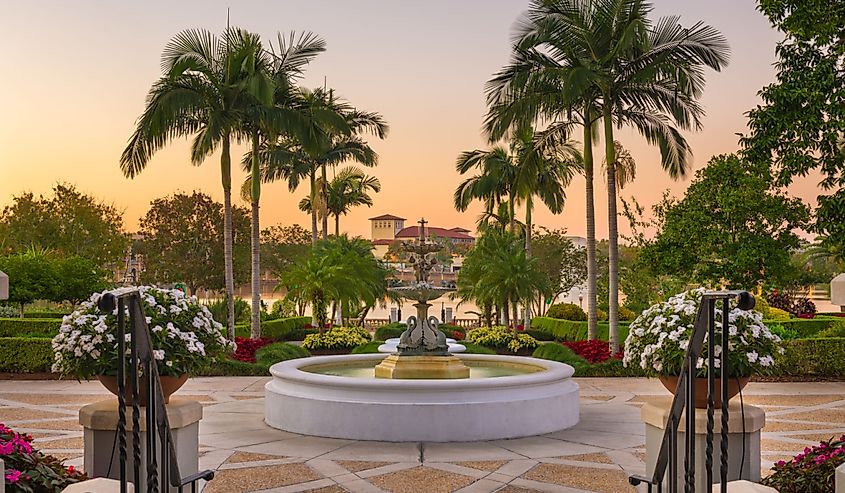 Just 60 miles southwest of Orlando, Lakeland is a Central Florida destination in its own right, home to the most extensive collection of Frank Lloyd Wright buildings. Spend at least a few hours strolling the pristine, impressive campus amidst palm trees and seasonal blooms veiling world-sought architectural gems. Explore treasures at the Historic and Antiques District right in Lakeland's heart such as eateries, galleries, and local shopping amidst stunning buildings. There is also the Polk Museum of Art, Circle B Bar Reserve Park, and the Hollis Garden with over 10,000 flowers on display.
Refill at Harry's Seafood Bar and Grille on the freshest catch around with signature dishes like crab cakes, jambalaya, and shrimp on grits, with banana foster for dessert. The Safari Wilderness awaits only 12 miles away with cruises on an African safari vehicle through the park's 260 acres. Kids love the face-to-face experience with exotic animals like ostrich, water buffalo, eland, zebra, camels, and lemurs who gently cradle your fingers as you feed them.
Ocala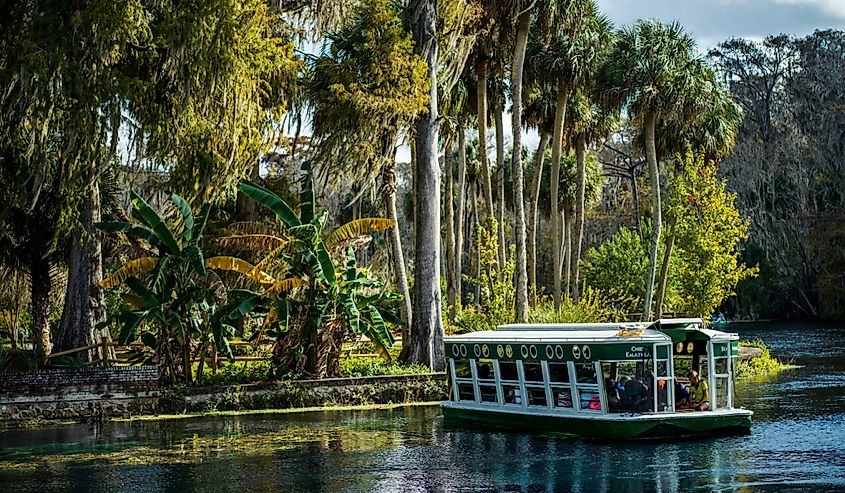 The beautiful city with a mystic name and rural feel is often synonymous with "horse country." Tucked scenically in north-central Florida, Ocala boasts winding streets lined by homes with dangling trellises of Spanish moss, and oak trees along the pathways. The natural community is home to the world's largest sand pine forest with the crystal clear namesake stream, perfect for canoe rides through the scenery. The "horse capital" is picture-perfect within the surrounding Marion County of white picket-fenced farmsteads amidst a green landscape. Take a fresh morning stroll around rolling hills to feel part of a Hollywood movie, like the many filmed in the region.
Ocala's downtown includes historical buildings, mossy oaks, and a Victorian-style gazebo, popular for gatherings. The city is an ideal family getaway into the fresh outdoors, with the famed, nearby theme park and national landmark, Silver Springs, Florida's "original attraction." The 350-acre State Park, discovered in 1878, has crystal clear water depths and a surrounding nature-themed park. There are outdoor pursuits for all interests and levels of activity from scenic strolls to jeep rides through the wild, and new attractions every year. The Ocala National Forest awaits relentless adventurers with camping, swimming, and even snorkeling "in the raw." There is also the Paisley Woods Bicycle Trail for avid bikers to rampage through pines, rugged terrain, and prairies.
Orlando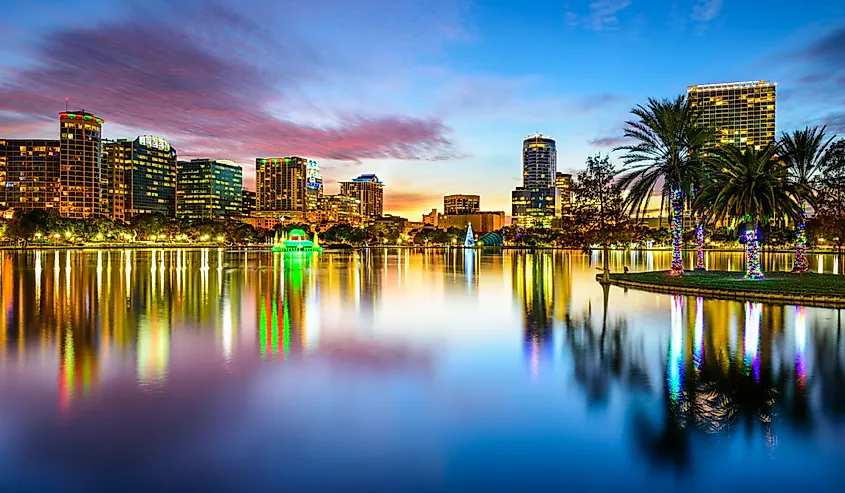 Despite the tourist-trap reputation, Orlando is a bucket list item in Central Florida, boasting all kinds of beauty. From vibrant fares to glitzy streets and beautiful people, the landscape is laden with attractions for any type of visit or interest with pursuits such as the Universal Studios Florida and the Islands of Adventure, with a day-worth of experiences. Take a stroll down the renowned CityWalk lined with dining, shopping, and nightlife, and delve into the incredible SeaWorld Orlando and the Discovery Cove and Aquatica Water Park. The International Drive, Pointe Orlando, and the Mall at Millennia offer diverse shopping from home decor to clothes and souvenirs, amidst dining and entertainment for all. There are also four one-star Michelin-rated restaurants to delight discerning palettes.
Whether you are a party animal, a culture vulture, visiting with family, or a special someone, the heart of Florida's tourism is a truly stunning slice of the US. Take a few days browsing through the trendy downtown neighborhoods, like the authentic Thornton Park and South Eola. Hunt down a lesser-known spot like an original eatery or nightlife nook for a close-knit gathering at the heart. Orlando's thriving economy and tons of attractions for after business lends to many work conferences, while its lively scene is popular among graduated young adults. There is cultural diversity along the streets and ever-expanding amenities, with vibrant cultural and performing arts venues, annual festivals, and regular events. The ambient city is only an hour's drive from the shores of Atlantic beach cities like Cocoa Beach and Daytona Beach.
Sanford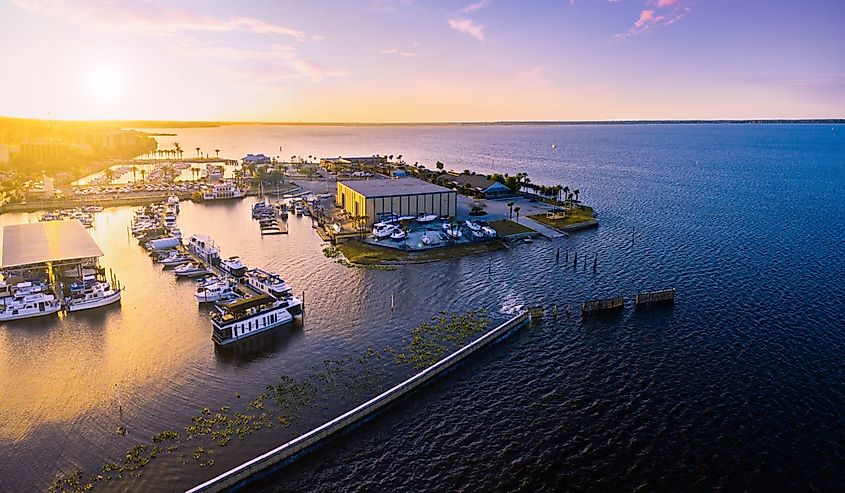 Sanford boasts an idyllic location between Orlando and the alluring shores of Daytona Beach. The beautiful city spreads along the south shore of Lake Monroe, at the head of the historic and beautiful St. Johns River. Sanford is home to Florida's Auto Train and other tasteful discoveries such as the ambient 19th-century buildings, pristine waterfront, charming shops, and unique restaurants. The riverwalk covers two blocks downtown around Magnolia Square with a promenade full of antiques and collectibles. Immerse in the culture at the modern Wayne Densch Performing Arts Center, one of Florida's newest, while thrill seekers will enjoy a zip-line venture with Seminole Aerial Adventures.
The city sits amidst a lush wetland oasis that boasts one-of-a-kind nature to discover for the active and scenically-inclined. Visit over 300 animals at the tree-laden paradise of the Central Florida Zoo & Botanical Gardens accredited by the Association of Zoos & Aquariums, with entertainment for all family members. It is one big, natural world, where kids love the face-to-face experience with creatures like rhinoceros, and seeing unique species at the Herpetarium and Insect Zoo. Stop by Graze to refuel with a family-style meal, or enjoy a snack at Swirl before heading to the Wharton-Smith Tropical Splash Ground.
Winter Garden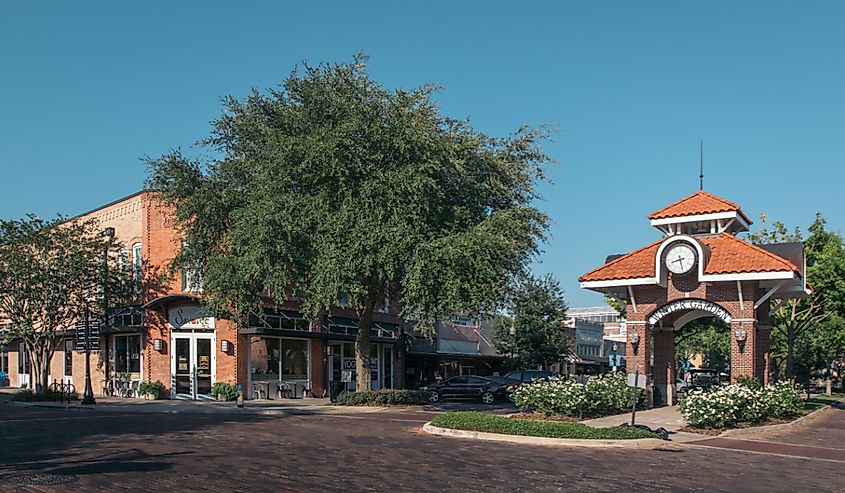 The scenically-named city on the beautiful Apopka Lake is a stunner from every angle. Winter Garden is a former citrus industry town from 1908, with a current population of around 50,000 residents living amidst a wealth of historical and natural assets, just 20 minutes from Orlando. The city boasts renowned recreational amenities and regular events that will feel less crowded after the theme park neighbor to the east. Winter Garden is the commercial and cultural focal point of West Orange County with the Historic Downtown spliced by the award-winning West Orange Trail, or the 250-mile Coast to Coast (C2C) Connector Trail.
The notable cultural attractions include the Garden Theatre, the SoBo Gallery and Art Center, several museums, and the Downtown Pavilion, host to the nationally-recognized Winter Garden Farmers Market. Take a Saturday morning stroll to absorb some sun and stock up. The local economy lends to over 2,000 businesses including eclectic shops and cafes that will immerse you in the culture. Stroll The Winter Garden Village at Fowlers Grove for pleasure or purpose. It is a premier shopping district with over one million square feet where entrepreneurs and small businesses found their niche, which delights tourists.
Winter Park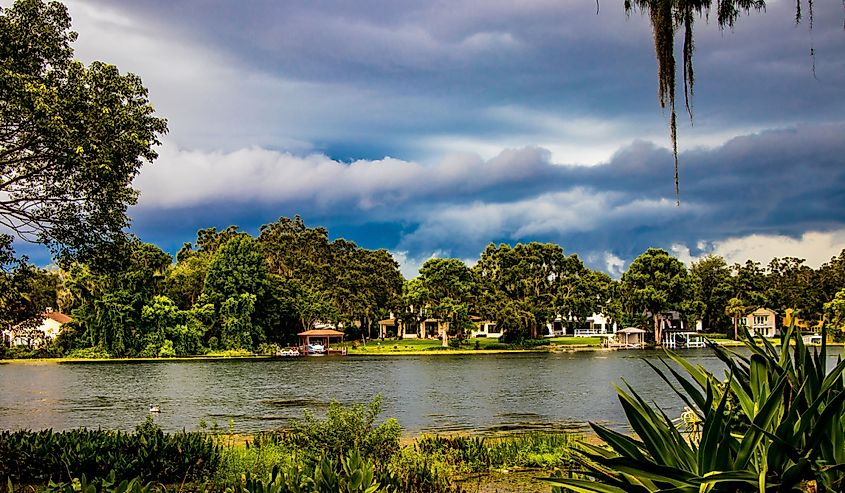 Another beautiful city in Orange County is a former winter resort under twenty minutes north of Orlando. The affluent and artsy cityscape is the epicenter for culture with sites like the Rollins College and the Charles Hosmer Morse Museum of American Art. Nature fans rejoice in over 70 different parks, with strolls and picnics in the shade. Each offers a unique line-up of annual events, festivals, and celebrations to partake in or observe, while Central Park is a favorite for scenic gatherings all other days.
Park Avenue is the cultural heart of town, as well as the host of the annual Autumn Art Festival along the promenade. It is the place to be, where everyone finds their niche, whether through dining experiences, stopping mid-work for lunch, shopping, or strolling for views. The Charles Hosmer Morse Museum boasts an American Art collection by the renowned Louis Comfort Tiffany. It is conveniently located right outside of the scenic Lake Osceola, calling for a pleasure-filled afternoon under Central Florida's sunshine. Take a cruise to drift past Rollins College, the Albin Polasek Museum & Sculpture Gardens, and stunning homes adorned with boathouses.
The state's midland is a-brim with pursuits and scenically set activities for a vacation worth or a thematic road trip, along with easy access to Orlando's theme parks. Nothing, not even the beach galore along the state's shores, "beats" Florida's vibrant heart in cultural sights and historic beauty. These cities embrace visitors with a homegrown vibe, unique lifestyle, and impressive heritage. The relatively crowd-less towns await full of adventures away from the beach scene. You will discover old-time Florida adorned with modern attractions and inland nature under the same gentle Floridian sun, for the best-diversified getaway of a lifetime.