A short drive from the city of Gainesville, Ocala National Forest was founded in 1908 by President Theodore Roosevelt. It covers an expansive area of 607 square miles. With a pleasant climate that encourages year-round visits, tourists can enjoy an assortment of outdoor activities in Ocala in a truly unique nature's playground. This article looks at 7 of the best things to do in Ocala National Forest.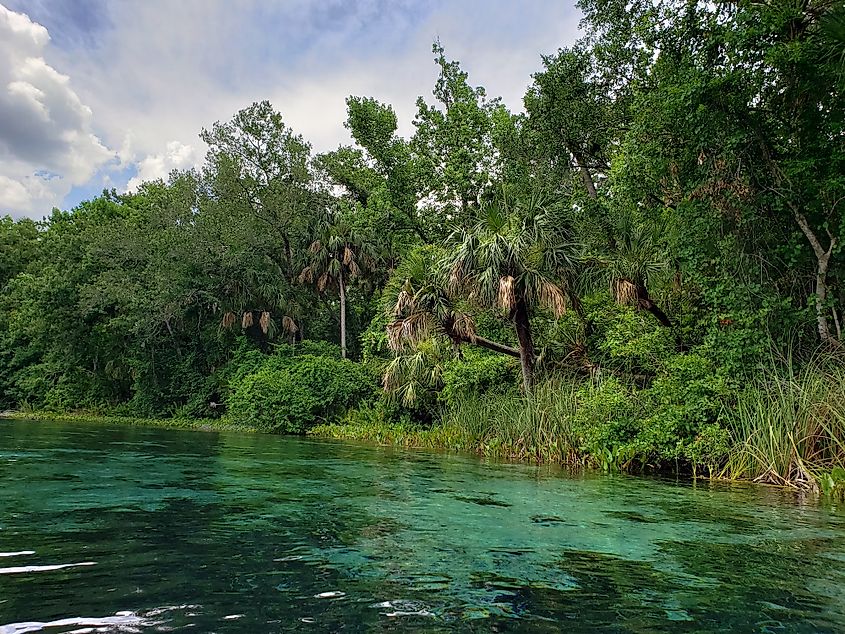 Visit Silver Glen Springs Recreation Area
Site of the Silver Glen Spring, some 200 feet in diameter, this recreation area is amongst the most popular spots in all of Ocala National Forest. Go snorkeling, rent a canoe, take a swim, or simply hike around the nearby trails, this central area with its lush greenery and clear water is a great destination for the entire family. Visitors can hold picnics and even play some volleyball, while a small general store on the grounds offers the needed amenities for camping. 
Visit Yearling Trail
Right across from Silver Glen Spring, the Yearling Trail is a charming and quiet nature area that inspired one of American literature's most beloved stories. Author Marjorie Kinnan Rawlings spent time in the area and in 1938 published the novel "The Yearling," which became the bestselling novel in America that year. It would go on to win a Pulitzer Prize and was adapted into a 1946 film starring Gregory Peck. Visitors can also enjoy beautiful green surroundings, sounds of nature, and warm sun in this rustic setting great for relaxation.  
Go Swimming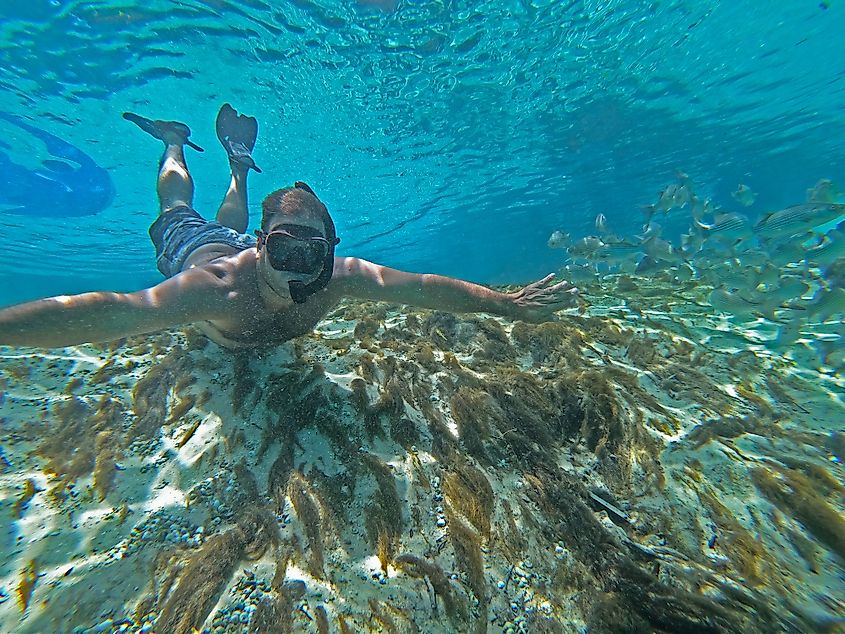 Ocala National Forest provides ample opportunities for swimmers to enjoy the water and other aquatic activities. A visit to the aforementioned Silver Glen Spring is a must, while the Salt Springs Recreation Area is also a great place to cool off and take a dip. Stop by Alexander Springs for a rare chance to go scuba diving, where tourists can explore this natural pool's limestone rocks and sandy bottoms. Meanwhile, at the Juniper Springs Recreation Area, families can enjoy snorkeling, paddling, and old-fashioned swimming in a sub-tropical forest atmosphere with plenty of coveted shade. 
Go Hiking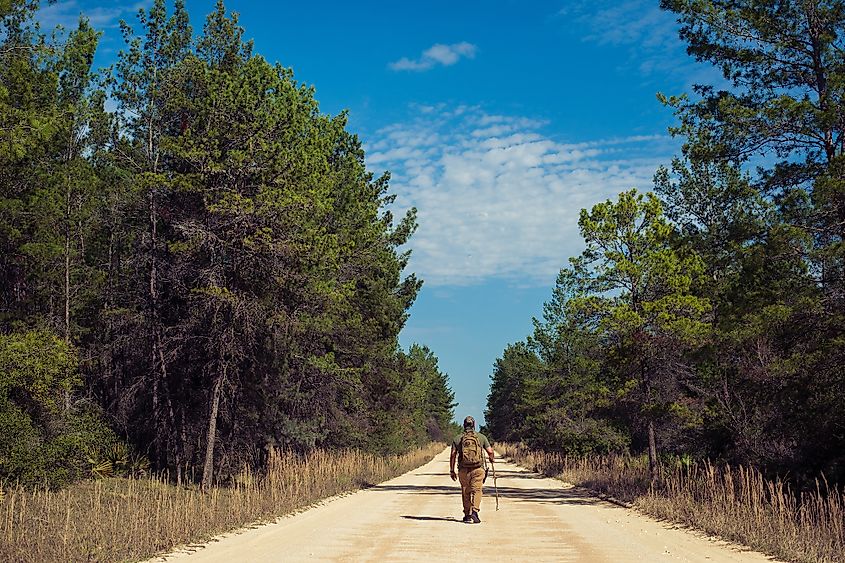 Hikers rejoice! At Ocala National Forest, those who love jogging, walking, or simply casually strolling, will find a wide variety of trails to hike. Indeed 106 km of the famed Florida National Scenic Trail is part of Ocala, with numerous recreation areas to stop at and enjoy the stunning surroundings. Enjoy the hike around the Juniper Springs, and Salt Springs Recreation stops, or gaze at the natural beauty at Alexander Springs. In Ocala National Forest, there are trails, boardwalks, and hiking adventures galore, perfect for those of all speeds. 
Go Camping
Camping is an essential part of enjoying the Ocala National Forest, and one can find numerous campsites and recreation areas in the area. Families can bring their RVs and hitch up their tents at such sites as the Big Scrub Campground and the Rodman Campground, where it is easy to access electrical and water hookups. At Silver Springs recreation area, visitors can even spend the night in charming cabins in the beautiful, forested surroundings. 
Go Paddling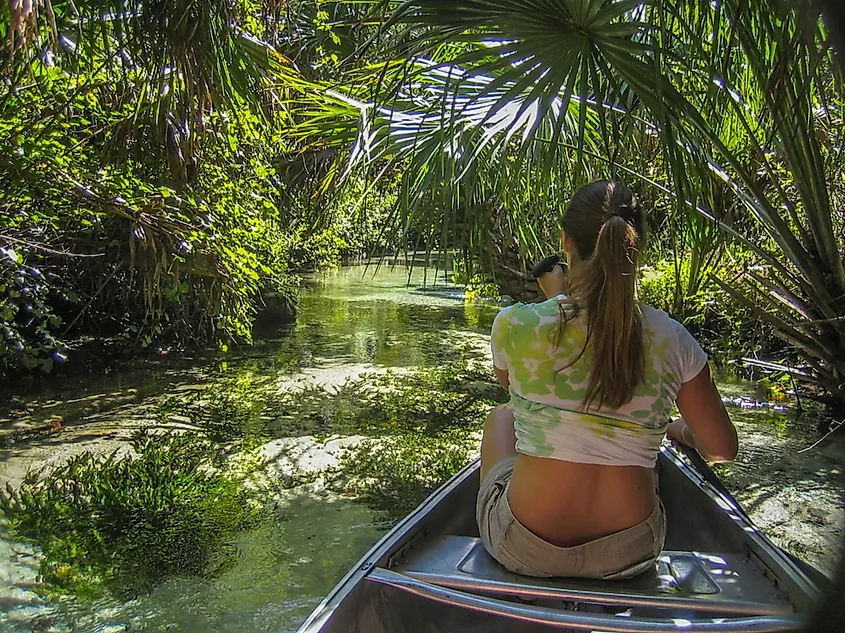 With so many natural springs in the vastness of Ocala, water-based activities are never in short supply. For the adventuresome visitor, paddling and kayaking in the National Forest are some of the most unique and amusing ways to experience it. At Juniper Springs, an 11 km paddle trail twists through some stunning views of sub-tropical forest, offering great pockets of shade in the summer. Meanwhile, the 8 km Salt Springs Run and its mineral-infused water is a popular place to try paddling. It eventually leads into Florida's second largest lake, Lake George. 
Go Biking
Full of trails, cyclists will also relish their time in Ocala National Forest. Whether riding through any of the small, forested routes or taking on the challenge of the Paisley Woods Bicycle Trail (a 35 km loop through the deep woods), bike enthusiasts will have fun and get a good workout while in Ocala. Additional trails at the Alexander Springs and Clearwater Lake recreation areas offer great closeups with local fauna, special to Florida.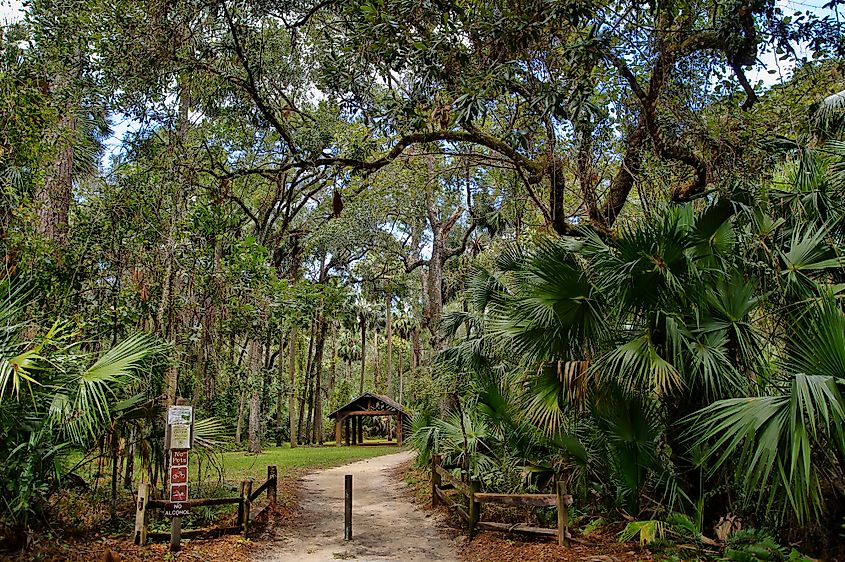 Whether it is swimming, hiking, biking, or simply enjoying the surroundings at a charming campsite, Ocala National Forest is a truly wondrous place. For those looking to get better acquainted with some of Florida's most beautiful natural settings, there is no better place to explore than Ocala and all its allure.