According to the British magazine The Economist, with metrics from 2021 data, these are the top ten safest cities in Europe in 2022. This index was compiled for the IT giant NEC Corporation, ranking 60 cities across the world according to 76 indicators in five main areas. These five categories are digital, health, infrastructure, personal, and environmental security. The Economist Intelligence Unit boasts a clear and succinct benchmark for analyzing health security, with the average for this category at 66.7 points.
All safe cities on this list rank very highly in infrastructure, which means you can enjoy the use of public spaces, spend more time enjoying the outdoors, and travel safely from one attraction to the next. Explore these vibrant cities with peace of mind through all your sightseeing and cultural pursuits for an overall worry-free vacation. There are enough sights and activities for everyone, and while these cities are safe from major crimes, don't let petty criminals ruin your vacation by practicing vigilance and taking care of your belongings.
10 Safest Cities in Europe
1. Copenhagen, Denmark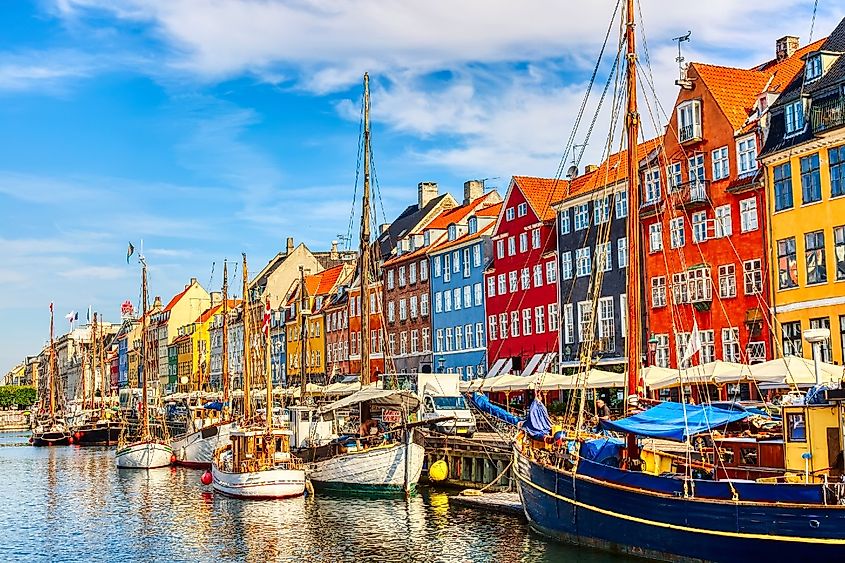 Copenhagen, the safest city, with very low crime and a virile social welfare system, is a great place to live and visit. This Danish capital boasts top-notch services and well-maintained public spaces, like many green parks and the must-stroll, vibrant Nyhavn promenade with historic, multicolored buildings, cafes, and restaurants overlooking the canal. Copenhagen has stringent gun control laws, and its police force employs advanced approaches that help eradicate crime and predictive policing for a secure environment and a personal sense of peace.
The citizens live a community-minded lifestyle that the government promotes through ongoing inclusivity initiatives. You will quickly find a sense of belonging here, as well as safe biking around the city with infrastructure and a green living ethos leading to an active lifestyle. The European Union gives high kudos to Copenhagen for all these safety measures, a healthy and peaceful urban environment, and a trusting relationship between the population, the government, and the law enforcement forces and ongoing cooperation.
2. Amsterdam, Netherlands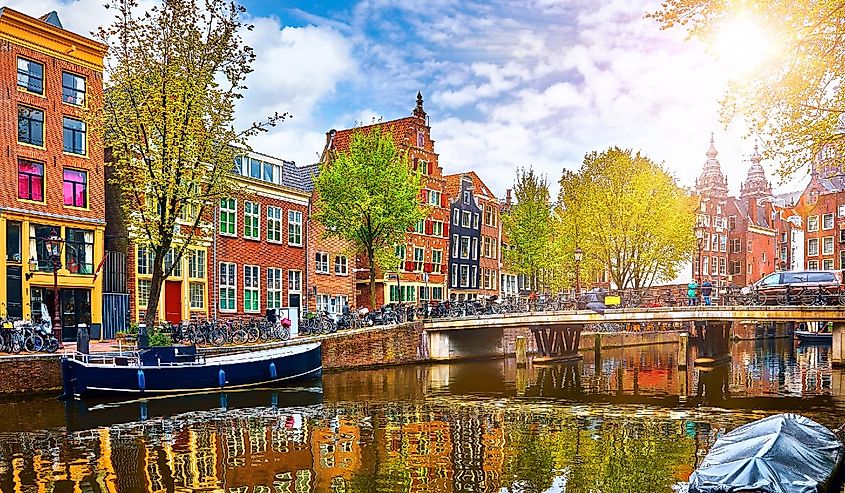 Even with its many "unique attractions" that make Amsterdam one of the most popular places in Europe, it remains a stable capital city with a low crime rate. Tolerance and acceptance are integral to the culture, lending themselves to a welcoming atmosphere and a sense of belonging in the sizable city. There are also exceptional community prerogatives where the residents support social welfare that helps the less fortunate. Innovative policies make Amsterdam a safe and progressive urban experience.
The police force takes a proactive approach and cooperates with local organizations, thus covering the vast city's safe environment by preventing crime and safeguarding the public. Amsterdam's most famous bike-friendly infrastructure contributes to a clean environment and a healthy lifestyle. The Netherlands also hosts a noteworthy social welfare system where residents receive universal healthcare and education.
3. Stockholm, Sweden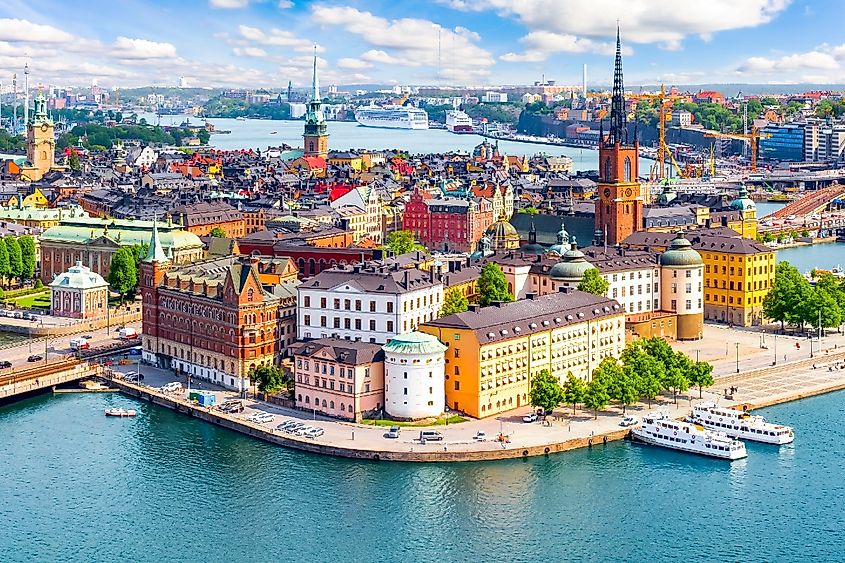 The third-safest European city is a beacon of safety with low crime thanks to its proactive police force that prevents and eradicates crime. Stockholm's police encourage citizens' engagement in addressing safety concerns, which lends to an overall safe, trustworthy environment that people are happy to help create. The well-functioning welfare system and high standard of living contribute to overall stability and personal peace of mind should anything adverse happen.
This stability also stems from a strong sense of inclusivity, evident in the vast cultural and social diversity, equal respect at the public level, friendly communities, family rights, and rights in the family. The city hosts a notably clean environment with well-maintained public spaces and many green areas, including parks and waterfronts, to enjoy the outdoors in peaceful security. Sustainability is also integral to the city's identity, where residents make a personal choice to live green in a healthy and safe environment for everybody.
4. Barcelona, Spain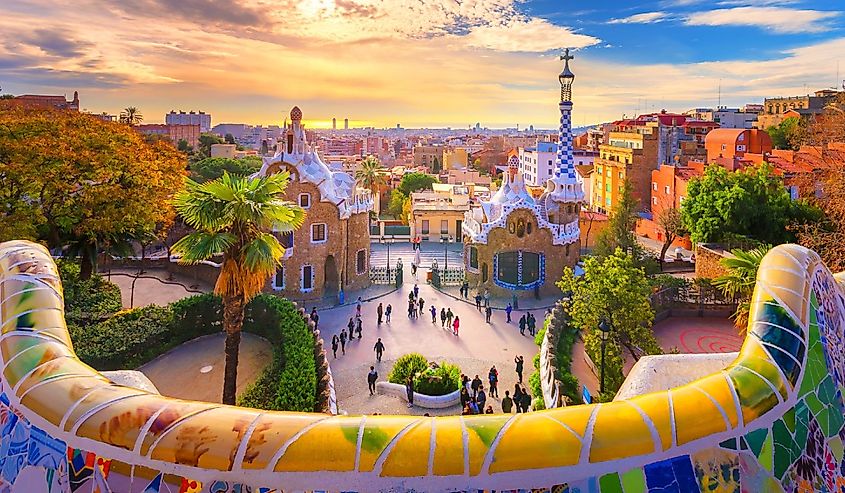 Catalonia's capital is a lively city with a magnificent coastline, warm sunshine, and renowned gastronomy you can enjoy with peace of mind. Barcelona, the fourth-safest European city with about 1.656 million residents, receives over 8 million visitors each year who come for nine UNESCO World Heritage sites, plentiful architectural treasures, and the Mediterranean to the southeast with miles of beaches. Residents get first-rated health security in the EU, which ranks ninth worldwide.
The 11th safest city, sharing the spot with New York City, among 60 worldwide, boasts low crime rates, stunning nature all around, and persistently pleasant weather. It is void of big-time criminals, while the petty crimes innate to big cities are easy to avoid through vigilance. Thieves and pickpockets pose the greatest danger among minor offenses, so protect your belongings, and no misdemeanor should ruin your vacation. Visit away from the high season (May to early September) and stray off in the busiest months (June to August), when scammers are most avid amid crowds.
5. Frankfurt, Germany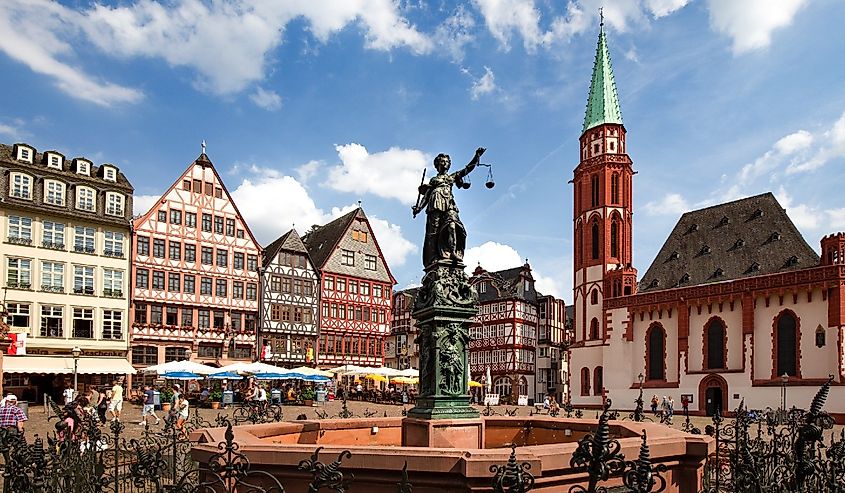 This German hub is the fifth-safest city in Europe, although the level of crime has increased in Frankfurt over the past few years. Frankfurt, the country's business and financial center and home to its busiest airport, is generally safe to visit, with over 3.5 million annual tourists. The citizens generally don't worry about home robberies, car theft, being judged, or being attacked for race, nationality, ethnic origin, gender, or religion. Frankfurt also ranks below average for other crimes, while the most problematic are people using or dealing drugs.
With headquarters for the German Stock Exchange and the European Central Bank, you can expect many serious, suited people among the vacationers seeking sites like museums by the River Main, the Gothic-style cathedral Dom, and the Eiserner Steg. The busiest months are June and October, so come during the spring or winter to avoid pickpockets in the crowd while gawking at some of the world's highest skyscrapers and Christmas markets are just sensational.
6. London, United Kingdom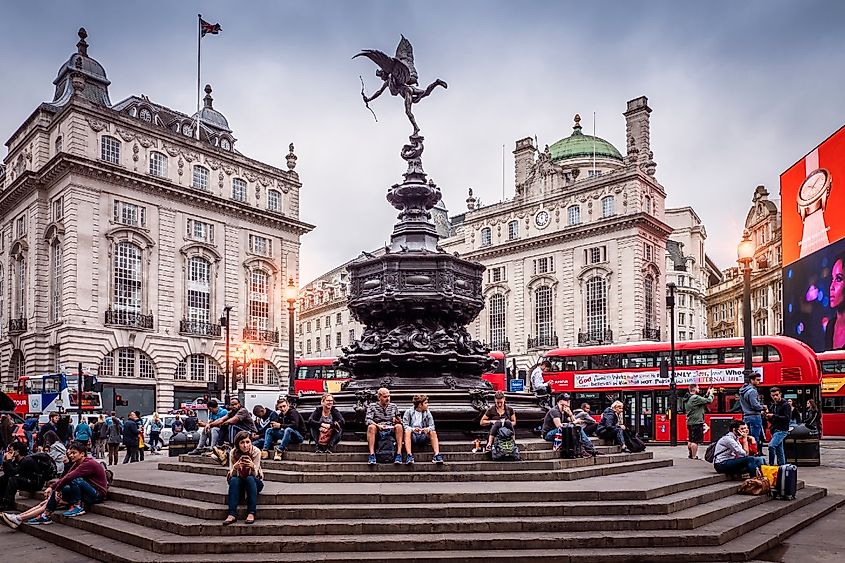 The capital of the United Kingdom, the only non-EU country on this list, is the sixth-safest city in Europe. London features an advanced level of law enforcement for a safe lifestyle and touristy ventures. This 15th-safest city in the world, sharing the spot with San Francisco, particularly stands out for its exceptionally strict gun control laws, and while it is common to see armed policemen on your adventures, gun violence is much less common here than in other major cities.
While weapon possession is the least common crime in London, other misdemeanors have increased in recent years, such as violence against a person with and without injury and theft. The highly populated central London Westminster borough, with tons of tourist attractions, has significantly higher crime rates than other London areas. Explore this neighborhood with friends, stay alert to avoid trouble, and hold tight to your belongings when riding the tube.
7. Zurich, Switzerland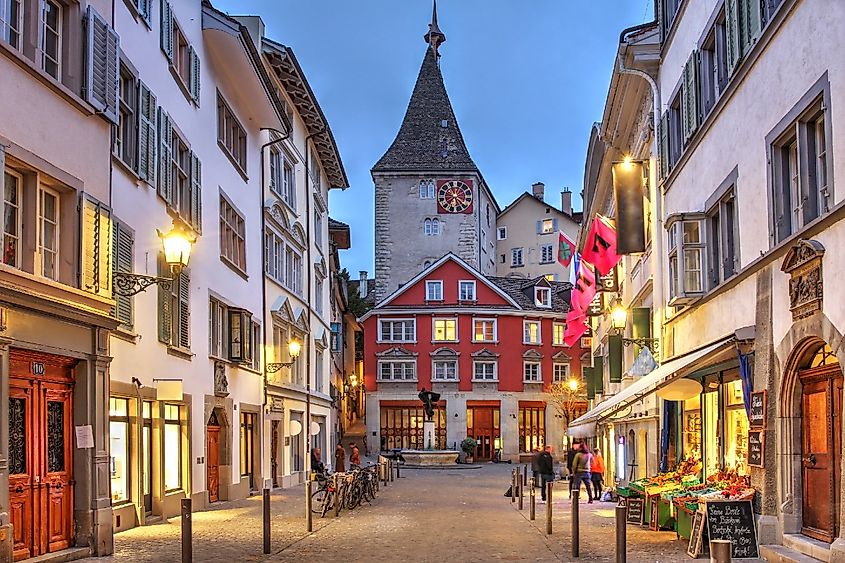 Like most Swiss cities, Zurich is very safe, ranking seventh in Europe, which is higher than in prior years, according to the Economist. It also ranked 87 out of 100 with Travel Safe Abroad, as well as fifth-safest by Numbeo ("the world's largest cost of living database") on the list of safest cities in the world. Here, the potential dangers stem from personal choices of pursuit rather than the acts of criminals, like visiting the Swiss Alps with unpredictable weather conditions. Befriend Mother Nature, but have the proper equipment in the car, like snow chains and winter tires, and check for avalanche warnings.
The Swiss capital, with over 430,000 residents, boasts very low crime rates, where you are more in danger of running out of money, in one of the most expensive cities in the world, than losing it to a criminal. Over 10 million annual tourists visit the largest Swiss city for a beautiful, picturesque, and peaceful vacation but also for fun with the vibrant nightlife of clubs, cafes, and lively streets. The peak season in Zurich is the warm summer months when average temperatures are around 70 °F, and there are many festivals.
8. Madrid, Spain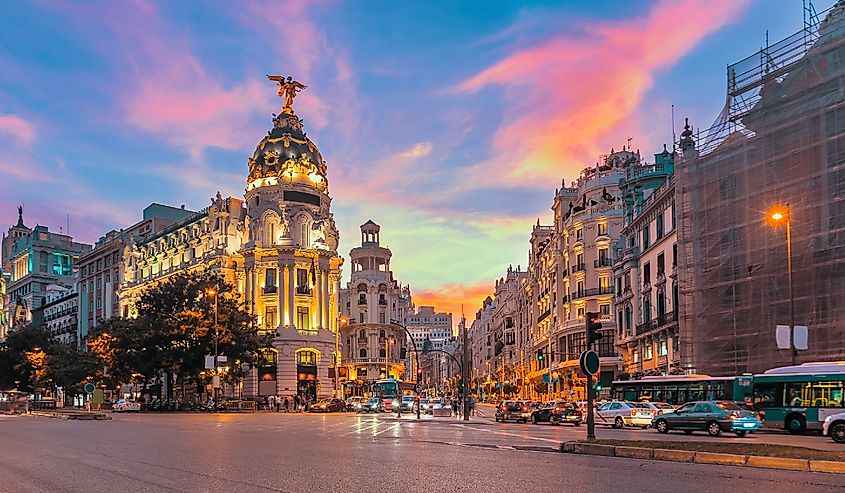 Spain's capital, its arts and financial center, with over 3.6 million residents, is one of the largest cities in Europe. This heart of flamenco, gastronomy, and siestas (and gastronomical sistas) attracts over 6 million tourists annually as a cultural destination in the country, particularly during the summer. Madrid ranks 68 out of 100 with Travel Safe Abroad for international tourism, with only the annoyance of pickpockets, getting lost, and language barriers possibly ruining your vacation.
Remain vigilant about theft around the city center, in the peak season, and amid crowded tourist attractions. Have fun, gawk at the marvelous architecture, and join in cultural events, but stay alert and aware of your belongings. You can also avoid being picked out of the crowd by exchanging expensive jewelry for a money belt and withholding flashing phones or cameras, which is a good practice in general when traveling to foreign destinations.
9. Paris, France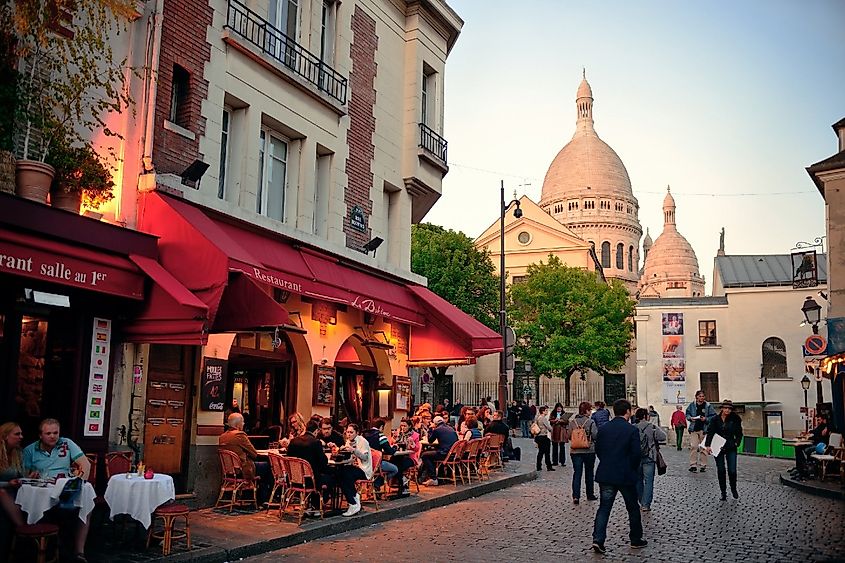 Who doesn't dream of visiting Paris at least once? According to the economists' 76 indicators in digital, health, infrastructures, environments, and people's security, the City of Love is the ninth-safest in Europe. Paris is the second most popular European city to visit after London, for the sights, brands, cafe culture, and language of romance, all wrapped in the air of amour. It is the 23rd safest city in the world, but when it comes to practice, this mega-popular city requires extra alertness to avoid petty crime, which, like homelessness, has increased in recent years.
Paris can get expensive very quickly, so being robbed is the last thing you want to incur. Plan ahead and stay vigilant in crowded areas like the Metro, city center, and popular attractions. There were over 7,000 recorded thefts on the Metro train in 2018, along with a heightened risk for terrorist and protest concerns, which generally occur in busy spaces such as city centers. Watch out for gatherings of large crowds, most common on the Louvre side of the Seine along the road and near bridges.
10. Brussels, Belgium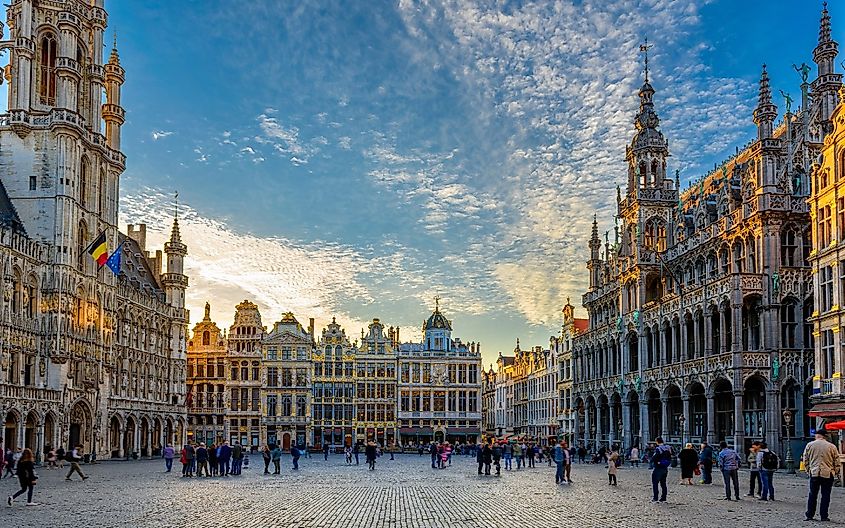 Brussels, the beautiful capital of Belgium, closes the list of the ten safest European cities and ranks 26th on The Economist's biennial list of worldwide safe cities. With a score of 73.6 out of 100, Brussels ranks lower than in the past, when it came 17th in 2017 and 24th in 2019. The city fell a major victim to the coronavirus, incurring losses in health security, from ranking seventh in 2019 to 31st in 2021, as well as in digital and infrastructure security. Brussels is still a very healthy city, well above the average of 66.1, considered "not bad."
Brussels' continuous stellar performance in public security makes it a great place to live and visit. Its 79.2 score in this category is the fifth highest after Copenhagen, Amsterdam, Frankfurt, and Stockholm. People living in the city feel safe from physical harm, with very low crime rates and virtually no presence of organized crime. Visit Brussels with peace of mind to explore, see, and experience everything the wonderful city has to offer while staying alert as always when traveling abroad.
These are The Economist's safest cities for 2022 in Europe in the areas of infrastructure, digital security, personal safety, and health, with 76 indicators across the five categories. Public security depends on a highly trained police force, from basic response times and technology use that eradicates crime to advanced and predictive policing to prevent crime and cover vast cities, including cooperation with the community. A strong infrastructure is very important for safety, such as well-maintained public spaces and safe roads and sidewalks, like the European bicycle-adapted paths.
Health security means access to quality healthcare facilities that safeguard the health of the residents, like hospitals, clinics, and emergency services. There is also social stability, including welfare and community engagement, which are important safety nets, as well as sustainability and green initiatives. Other factors include tolerance and acceptance, which European cities generally rank high in. Visit and have fun exploring these safest cities in Europe, with more than enough enthralling sights and experiences for a lifetime of memories.
17 Safest Cities in Europe
| Rank | City | Overall Safety Rating |
| --- | --- | --- |
| 1 | Copenhagen | 82.4 |
| 2 | Amsterdam | 79.3 |
| 3 | Stockholm | 78 |
| 4 | Barcelona | 77.8 |
| 5 | Frankfurt | 77.7 |
| 6 | London | 77.2 |
| 7 | Zurich | 76.3 |
| 8 | Madrid | 74.7 |
| 9 | Paris | 74.3 |
| 10 | Brussels | 73.6 |
| 11 | Milan | 71.3 |
| 12 | Lisbon | 70.1 |
| 13 | Rome | 69.4 |
| 14 | Santiago | 65.3 |
| 15 | Istanbul | 62.9 |
| 16 | Moscow | 62.5 |
| 17 | Lagos | 45 |
*Source: The Economist (Safe Cities Index 2021)