Known worldwide for its great weather and soft sandy beaches, it should be no shock that California has remained the most visited state in the US for decades. A typical trip to California usually involves a visit to Disneyland or Hollywood. However, if you are wanting to experience the true and genuine California lifestyle, the oceanside beach towns are where to find it. Along the coastline, outside of the major cities are dozens of small towns that offer something not replicated outside of the region. Laid back and easy-going, these places are the perfect destination for those looking to try something new and exciting for their next vacation!
Montecito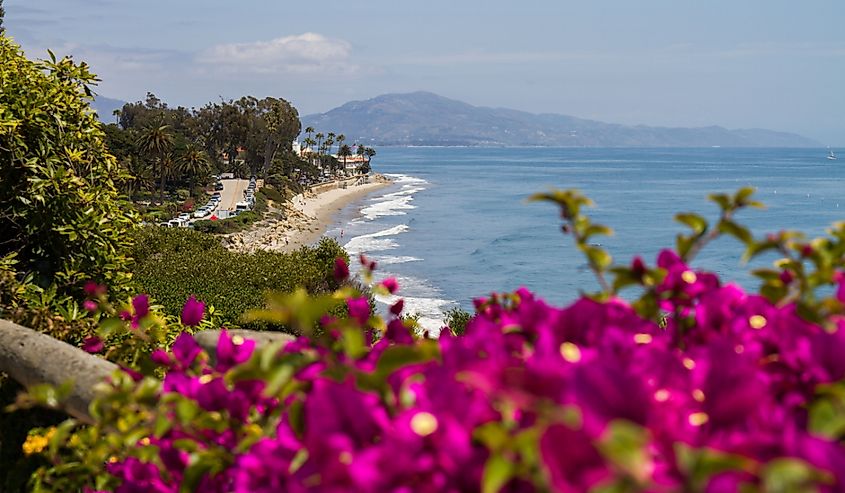 A part of the Santa Barbara area, Montecito is the even more low-key suburb of this already sleepy region. Its wind-swept beaches and domineering cliffs that dot the coastline are reason enough to take a quick peek. The hotspot for surfers and sunbathers in Montecito is Butterfly Beach. A typical California beachfront, this area is often frequented by the whos who of Holywood celebrities and other people of interest. Outside of the beaches are tons of activities to enjoy like bike riding in the nearby hills or taking a short trip down the boardwalk to grab a bite to eat.
Ventura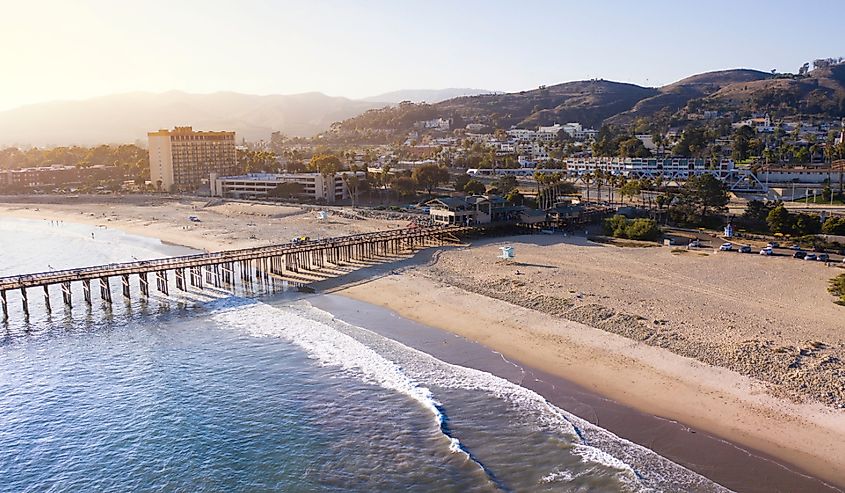 Only 68 miles outside of Los Angeles proper, Ventura is a fantastic place to spend the weekend or an evening for those who are visiting from out of town. The diverse options of entertainment have also made Venura an ideal spot for family vacations. The Ventura Harbor offers jet skis or paddleboat rentals for the day which are easy to find and relatively affordable too. Sea lions and other seabirds populate the area, providing opportunities to appreciate the local wildlife.
The charming downtown strip of Ventura is notable too. Red brick buildings topped with white roofs give this small town a very distinct and cultured feel. The downtown area is very walkable too making it the perfect outing for a leisurely afternoon or evening stroll.
Carpinteria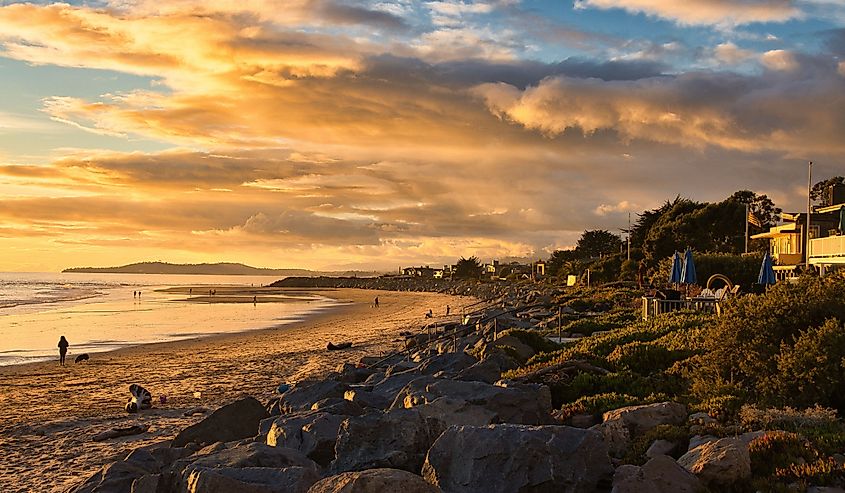 A short drive from Santa Barbara is the small city of Carpinteria. Nestled along the highway leading into Los Angeles, it can be easy to miss this hidden gem. Carpinteria is not only home to some of the most stunning beaches in all of California but home to some of the safest too. Since 1912 Carpinteria has proudly boasted the "safest beach in California". With its unique and gradual incline, there are no rip currents, meaning residents and visitors alike can swim at ease.
Aside from beaches and other water activities Carpinteria also hosts an annual triathlon and avocado festival. Both events shut down the town for a weekend and turn the place into a thriving market filled with a dizzying number of food trucks, street stalls, and other festivities.
Dana Point
The small town of Dana Point is best known for its abundance of aquatic wildlife that inhabits its shoreline. Often called the "Dolphin and Whale Watching Capital of the World" much of this town's tourism comes in the form of wildlife enthusiasts all trying to witness these amazing animals. To see the pods of migrating whales and dolphins up close, there are several whale-watching companies in the area. These excursions can be somewhat pricy but it is certainly worth the money. For those not looking to dive this close to mother nature, you can always relax on the tranquil beaches instead.
Solana Beach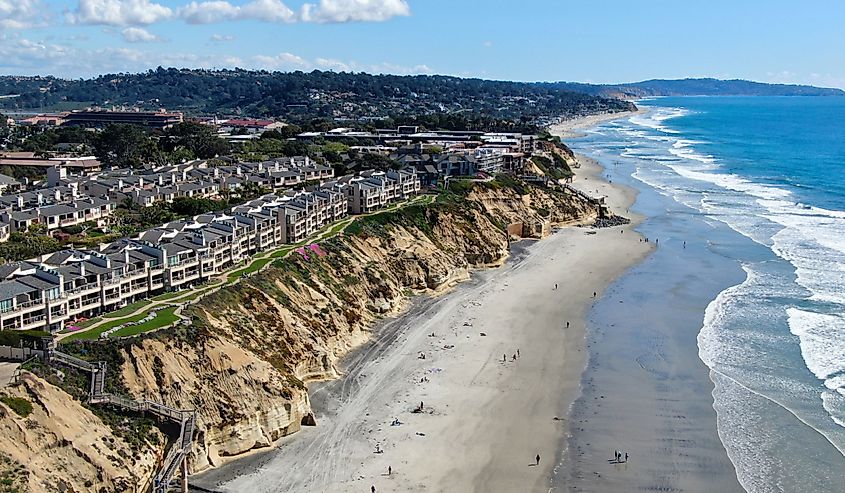 Best known for its walkable and convenient downtown core, the town of Solana Beach has a little bit of everything with beaches just as beautiful as other coastal towns in Southern California. The surfing culture is huge in Solana Beach. Both professionals and beginner surfers often come to Solana for some of the best breaks in the world. The beaches around Solana are also famous for naturally occurring tidepools, for up-and-close sightings of marine life. Dozens of grade-A restaurants are not hard to find either with plenty of outstanding seafood restaurants readily available after a long day out by the water.
Oceanside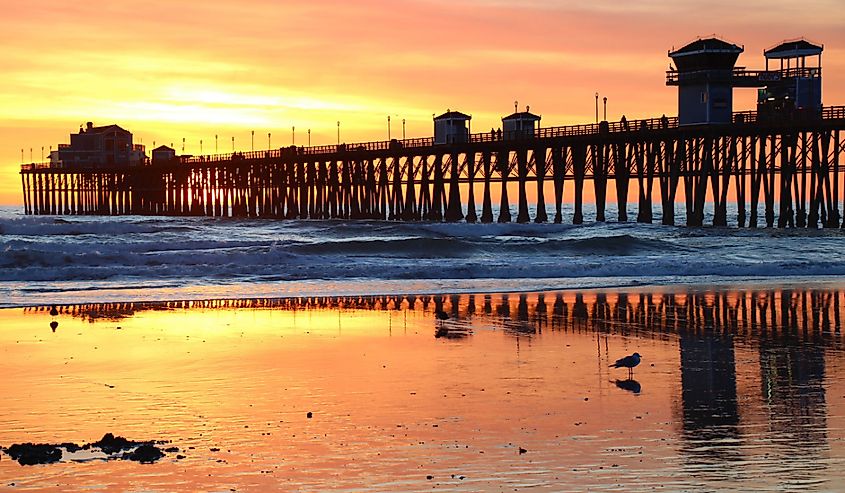 Offering the quintessential California experience, Oceanside has just about everything you would expect from the Golden State. There are endless outdoor activities paired with a never-ending amount of cultural landmarks such as museums and art exhibits. Colorful and expressive murals and other forms of street art decorate much of the downtown core of Oceanside. One of the standout attractions is the Oceanside Municipal Fishing Pier. This is a great place to cast out a line in hopes of catching a few fish. It also serves as the perfect spot to take photos and get closer to the ocean.
Carmel-by-the-Sea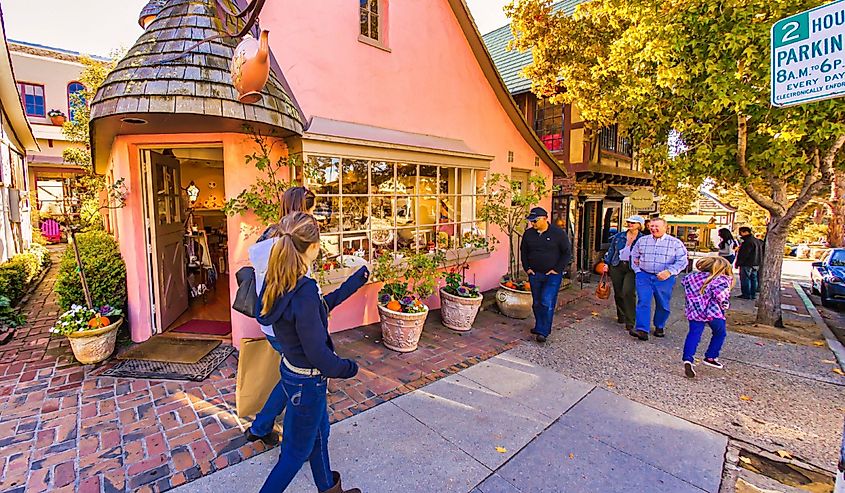 About an hour's drive south of San Jose, Carmel-by-the-Sea is one of the most unique and interesting towns in all of California. Inspired by centuries-old European and Colonial Spanish architecture, the aesthetic and atmosphere are far from the typical Californian experience. Home to an impressive array of custom boutiques and specialty stores, shopping at Carmel is a great time. The art scene here is also thriving. There are nearly a dozen art museums located in the downtown district alone with Trotter Galleries being the main attraction. If shopping is not to your taste, there is always the beach. Much like the rest of the towns on this list, Carmel-by-the-Sea is not in short supply of tranquil sandy beaches either.
Morro Bay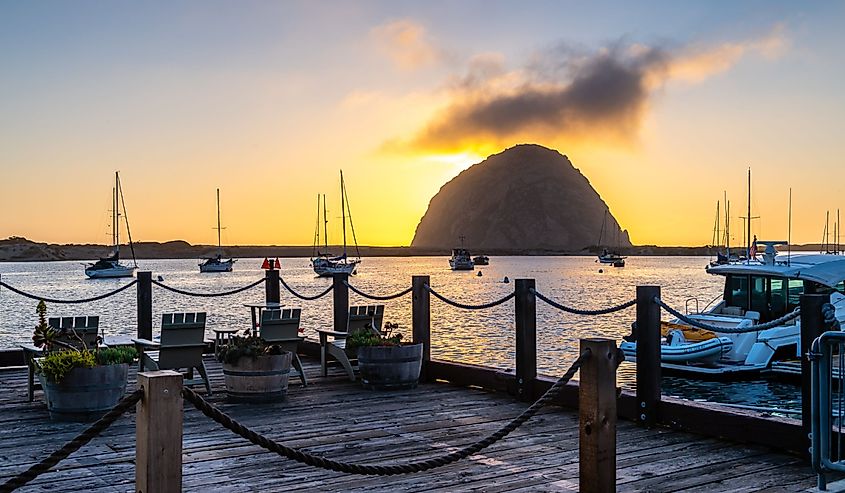 Located between San Jose and Los Angeles, Morro Bay is often overlooked by tourists making the trip to either mega city. This small oceanside town has tons to offer for those who are willing to take the time to look. With more than six miles of continuous beach, there is plenty of room to wander at Morro Bay. Due to its low tourist population, there are many stretches of the beach with few people, making it the best place to go to avoid the noise and discomfort that comes with large crowds.
The bay itself is a protected wildlife sanctuary and is teeming with life. Dolphins, sea lions, and families of sea otters call this bay home. All of this beauty occurs under the shadow of an imposing volcanic rock that sits at the end of the town's harbor. Called Morro Rock it is just one of the countless reasons to visit.
Shelter Cove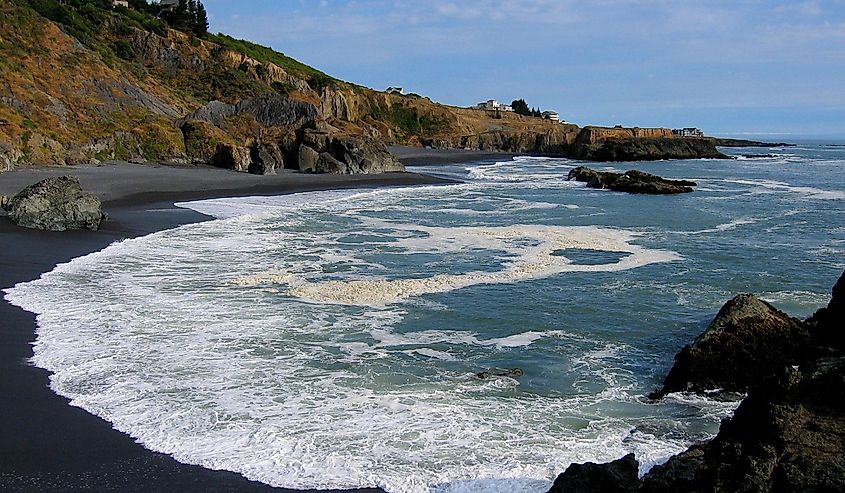 One of the few entrees on this list that is not located in Southern California, Shelter Cove is a remote hidden gem found in Humboldt County, north of San Francisco. A part of the King Range National Conservation Area, the local wildlife and nearby habitat are some of the most pristine and untouched in the United States. Hiking, biking, and swimming are the most common activities in the area.
The major attraction to Shelter Cove is its famous Black Sands Beach. The sand here is not soft and white like something you would find down south but rather dark and coarse. These charming beaches look like no other.
Davenport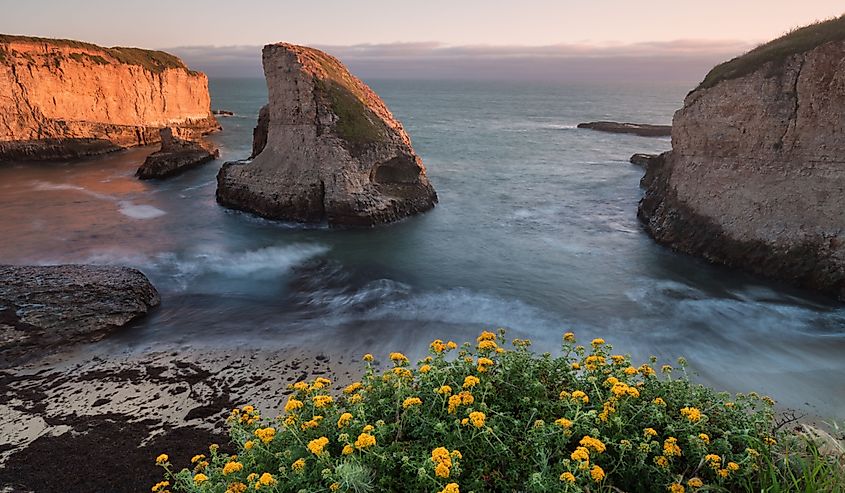 Just outside of San Jose, Davenport has long been a getaway spot for urbanites looking to escape the city. Pleasant weather and ocean breezes are what most people come to see but there is much more at Davenport than sunshine. Davenport is home to some of the most awe-inspiring coastlines and rock formations in North America. Sites such as "Shark Finn Beach" and "The Crack" are marvels that most people only see on a screensaver. If you ever have the opportunity to stop by this small town, the pictures and memories made here will make it a worthwhile venture.
Summary
If you have already been to Alcatraz Prison and Universal Studios, make sure to take a trip to some of these small beachside towns to shake things up a bit. The stunning landscapes and warm communities found here are sure to make a long-lasting impression on whoever is lucky enough to visit. Whether it is surfing, hiking, or catching the rays, there are endless activities and adventures at these destinations.