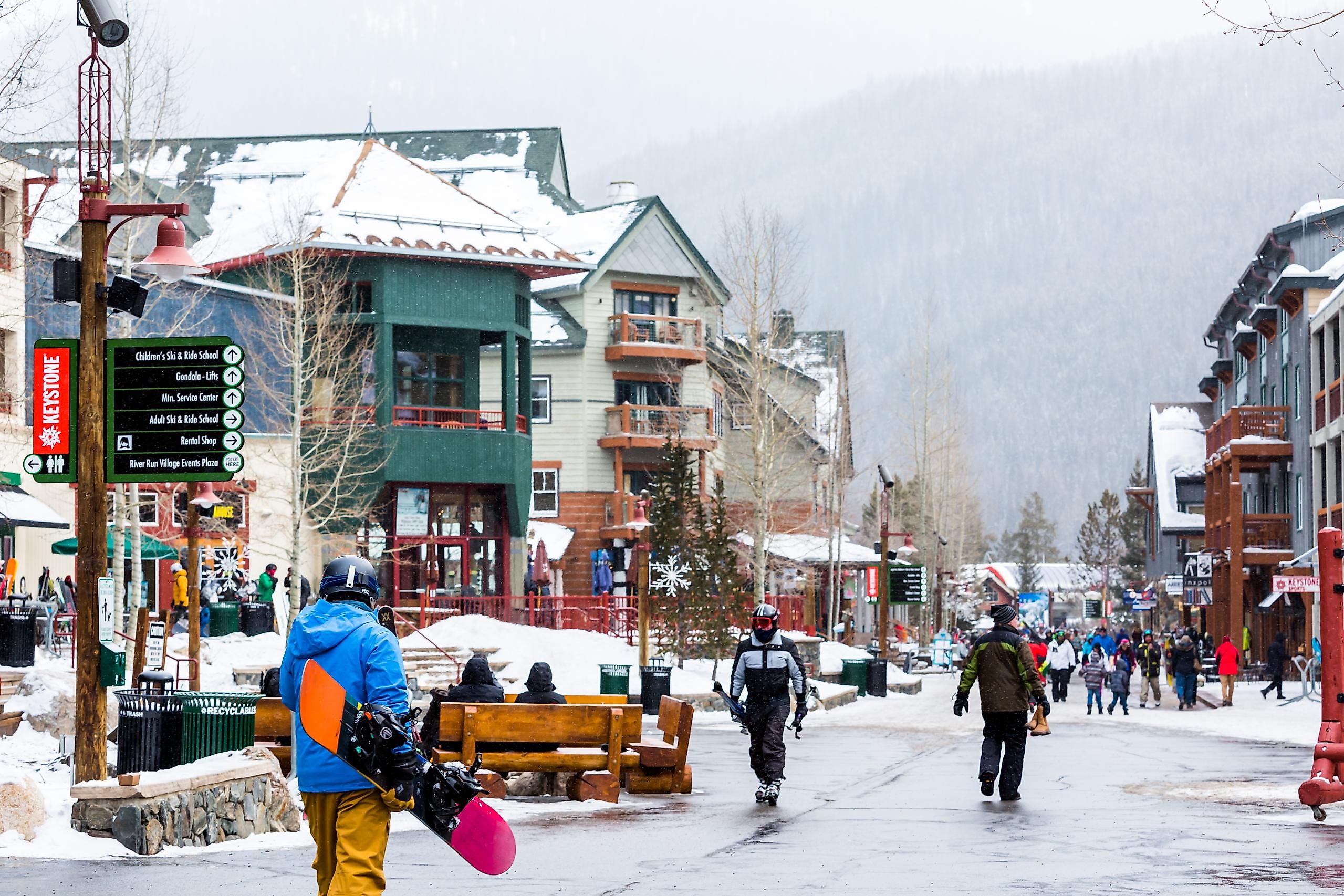 8 Best Spots for a Winter Getaway in Colorado
Winter is the perfect time to get away and enjoy all that Colorado has to offer. The state offers everything from snowboarding and skiing to ice skating, sledding, and plenty of other fun activities to keep you busy. 
The arid desert, river canyons, and the snow-covered Rocky Mountains make up Colorado's diverse landscape. Colorado is home to Mount Elbert, the highest peak in the Rocky Mountains, which runs from New Mexico into Canada. The Great Plains lie to the east. Colorado boasts some of the country's most gorgeous scenery. 
Colorado is where the Continental Divide, a natural barrier that separates North America's river systems, is located. Water that falls west of the barrier flows to the Pacific Ocean; water that falls east of it flows to the Atlantic Ocean. If you're looking for the perfect winter getaway full of activities, look no further than these eight spots in Colorado!
Aspen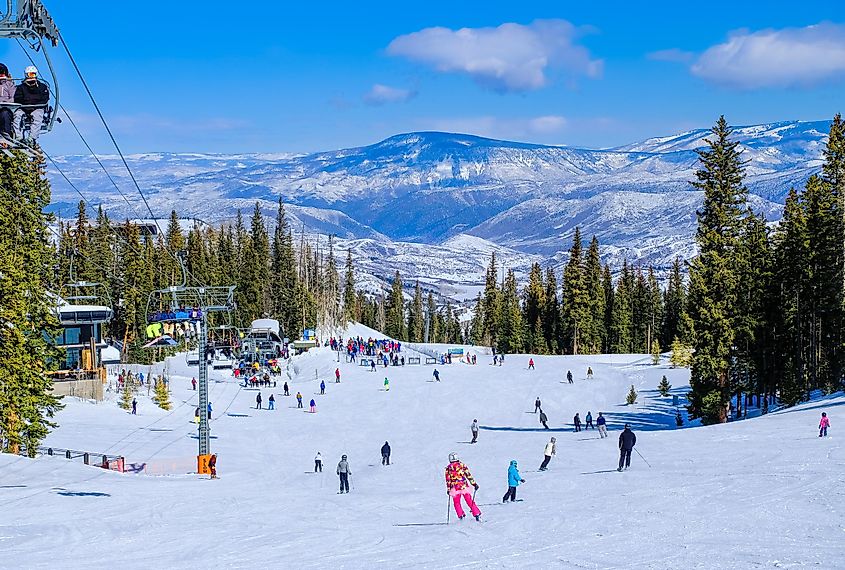 Aspen is popular with winter sports enthusiasts and is one of the most famous travel destinations. A favorite for the rich and famous, with four world-class ski resorts, it's easy to see why. 
Aspen is an outdoor paradise located at 7,908 feet, adjacent to some of the state's most majestic peaks. This urban environment is secluded yet accessible and has about 7,004 residents.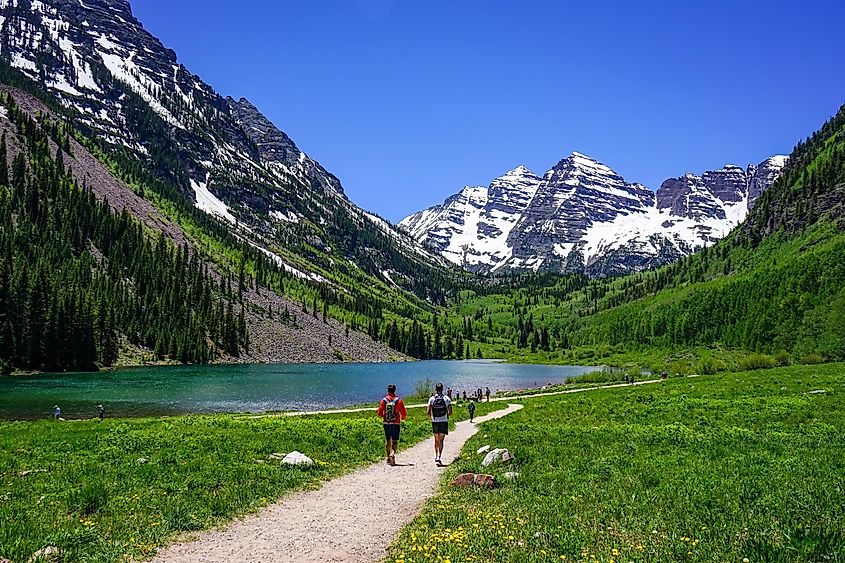 Many trails are perfect for hiking in Aspen. Some of the most popular hikes include the Maroon Bells and Independence Pass. Even if you do not ski or snowboard, Aspen has plenty to do. 
You can have fun ice skating at one of the many outdoor rinks, take a sleigh ride through the snowy streets, or enjoy the breathtaking scenery.
Breckenridge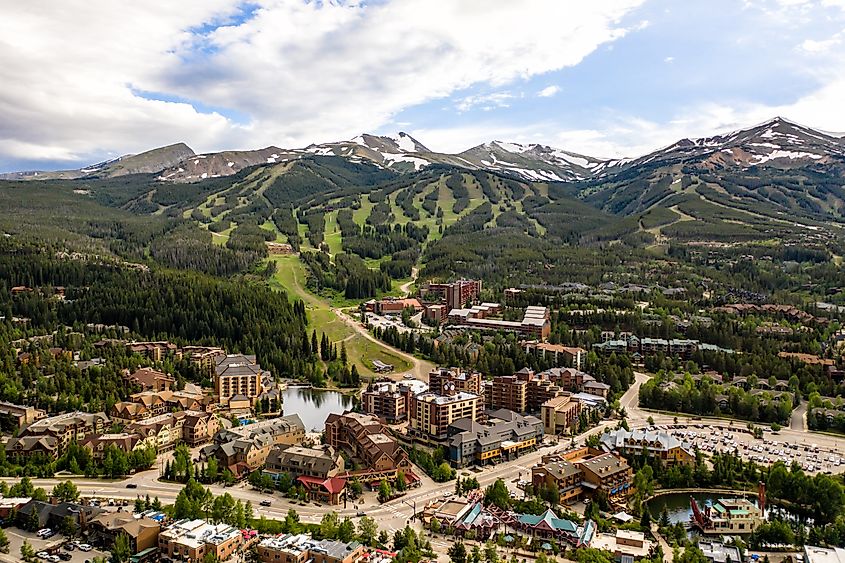 Breckenridge is another excellent spot for winter sports lovers. A town at the foot area of the Rocky Mountains with a gold rush history. It's home to five ski resorts, so you're sure to find a trail perfect for your skill level. 
The Breckenridge National Historic District preserves the Victorian core of this former mining town, running primarily along Main Street, where you'll find colorfully painted 1880s and '90s buildings housing shops, galleries, and restaurants.
After hitting the slopes, you can explore the charming town of Breckenridge with its quaint shops and restaurants.
Vail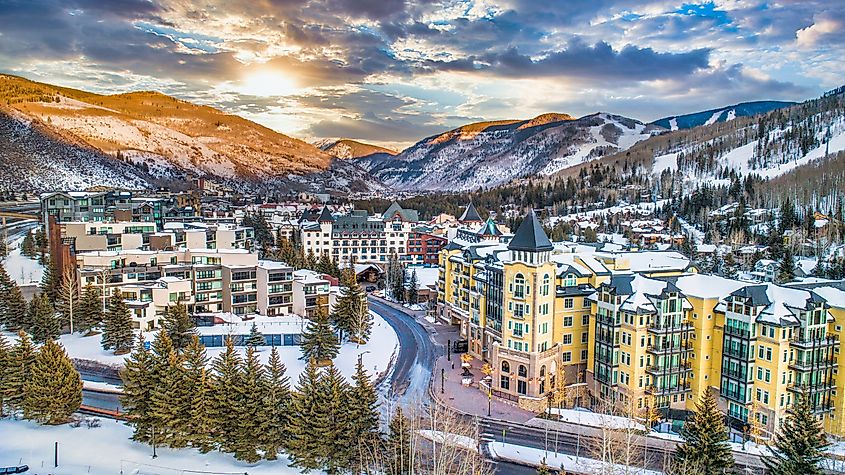 Vail is yet another top destination for skiing and snowboarding in Colorado. With more than 5,200 acres of snow-covered skiable terrain, it is one of the largest ski resorts in North America.
Vail now attracts a younger, hipper snowboarding crowd. Skiing is king at Vail Mountain and the Blue Sky Basin, but the area's vast splendor is perfect for hiking, biking, snowmobiling, or scenery-gazing at any time of the year.
The ski villages that are modeled after Austria sit at an elevation of 8,150 ft and are incredibly charming. Vail Village and Lionshead Village are close to each other and have a combined population of 5,377 as of 2020, which is just a 15-minute walk away.
If skiing is not your thing, other winter activities, such as snowboarding, can keep you busy. But Vail is also home to great shopping and dining, so there's something for everyone in this picturesque mountain town.
Beaver Creek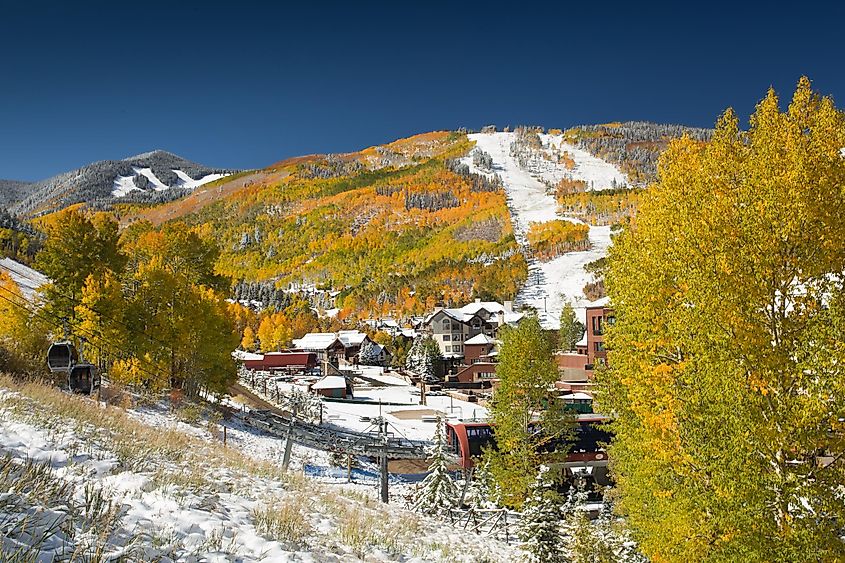 Beaver Creek is a luxury ski resort perfect for a romantic getaway or family vacation. In addition to its world-class skiing and snowboarding, Beaver Creek offers ice skating, sledding, and snowmobiling. 
Located in the middle of the resort is the Vilar Performing Arts Center. An intimate 530-seat theater inspired by the Littman's Kunstler Theater in Munich. A facility of high grandeur and incredible architectural design with the highest quality acoustics available. 
When you're ready to relax, there are plenty of spas and resorts where you can unwind after a long day on the slopes.
Keystone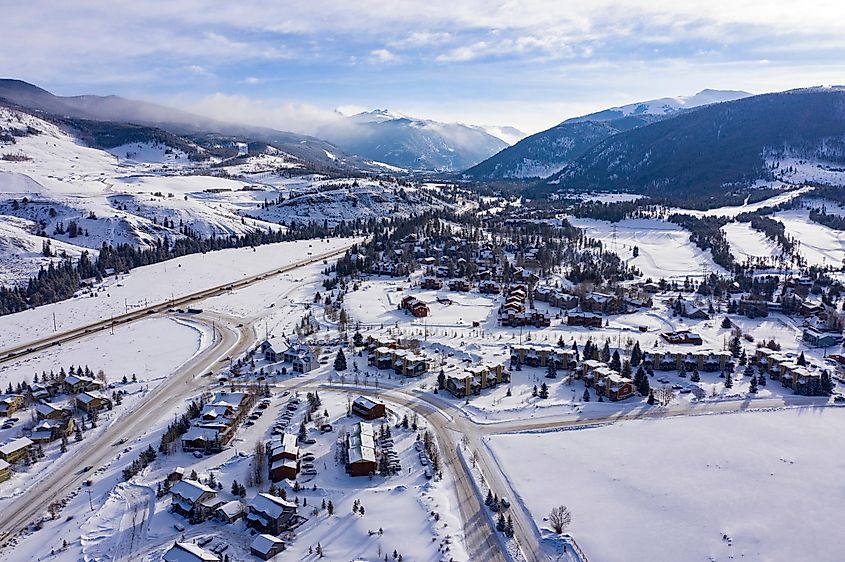 Keystone is located around River Run Village. The town is 9,280 feet above sea level, with an impressive mountain summit at 12,408 feet. It also is less than an hour and a half from Denver, in busy Summit County.
In addition to its three world-class ski resorts, Keystone offers an Adventure Park with tubing, mini golf, and more. There are also shops and restaurants on Main Street that are worth checking out.
Copper Mountain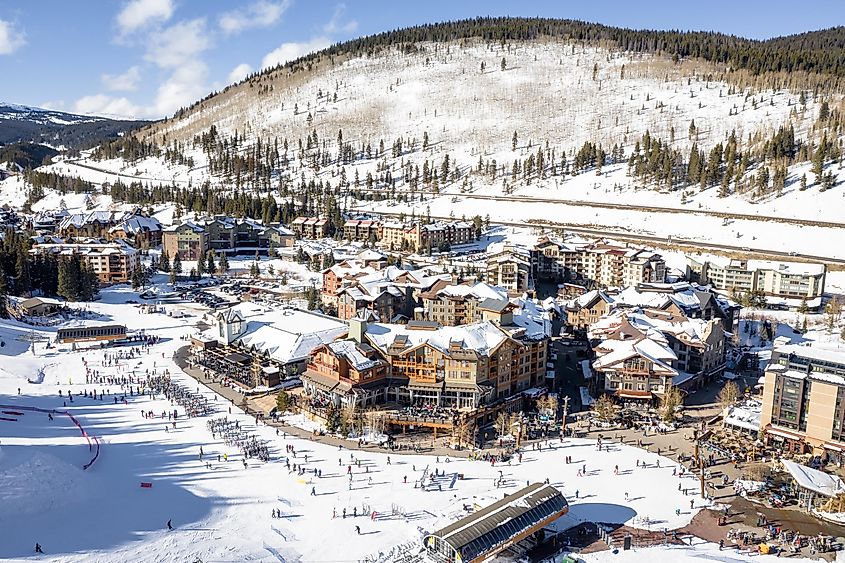 Copper Mountain is yet another excellent spot for skiing and snowboarding in Colorado. With more than 2,500 acres of skiable terrain, it's one of the largest ski resorts in the state. 
The resort has three villages: East Village, Center Village, and West Village, home to mountain biking and skiing trails, nordic skiing trails, a golf course, shops, restaurants, and plenty of activities for children.
You can enjoy Copper Mountain's vibrant nightlife with its many bars and clubs.
Steamboat Springs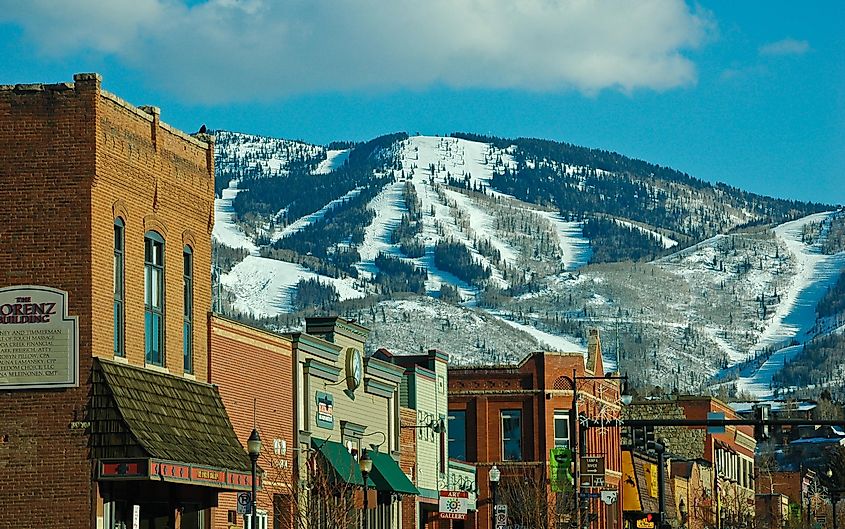 Steamboat Springs is known for its outstanding hot springs, but it's also an excellent spot for winter sports lovers due to its six ski resorts. The resort on Steamboat's east side is mixed with old and new architectural designs, particularly near the ski area. 
After a long day skiing, you can relax in one of the many hot springs and soak your tired muscles.
Winter Park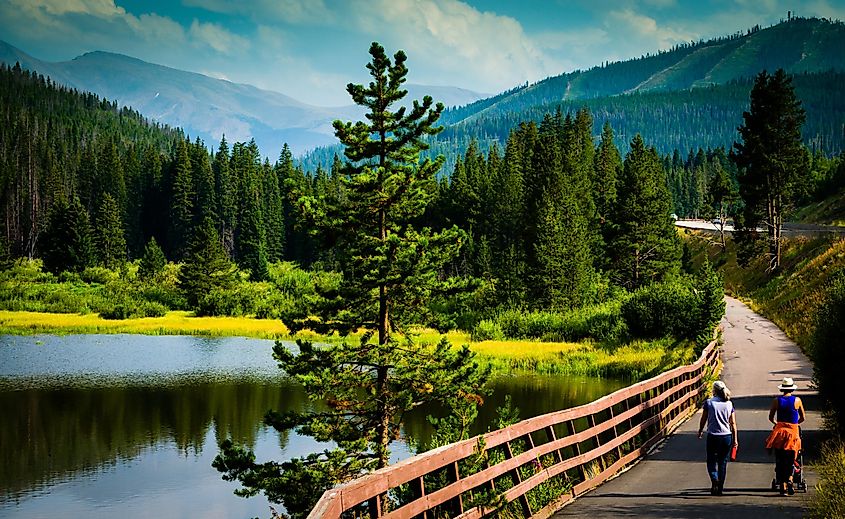 Last but not least on our top 8 list is Winter Park, which is yet another top spot for skiing and snowboarding lovers. There are seven ski resorts, and numerous other activities like tubing and ice skating are available. Winter Park has something for everyone. 
Winter Park should be at the top of your list whether you're looking for a romantic getaway or a family vacation.