The State of Colorado has long been celebrated for its natural beauty, with everything from the majestic Rocky Mountains to deserts like Eastern Plains within its borders. For outdoors, and particularly hiking, enthusiasts, Colorado is indeed a place of endless possibility. Many hiking trails can be found in the "Centennial State" and discovering them can be amongst the most special treks one can ever embark on. This article looks at 7 Best Hiking Trails in Colorado.
Ice Lakes Basin - 12 Kilometers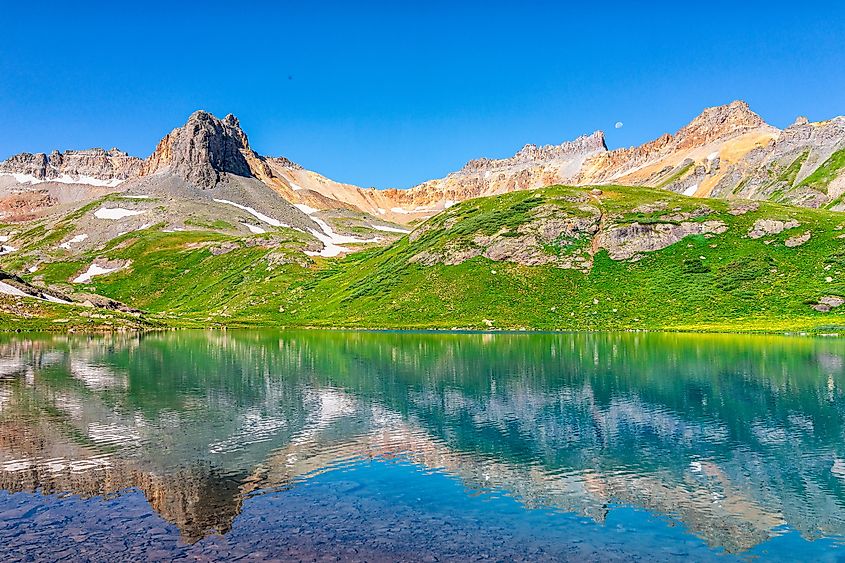 Near the town of Silverton, the Ice Lakes Basin is one of the most stunning bodies of water in the Rocky Mountains range. With strikingly blue colours, the relatively short 12 kilometre round hike brings visitors past truly beautiful natural wonders. Marvel at exquisite meadows filled with wildflowers, pristine lake basins, and a number of charming little waterfalls, hiking at the Ice Lakes Basin defines majesty.
Indeed this alpine wonderland hiking trail, is a great place for solitary contemplation, brisk walking, or leisurely strolling. No matter how one experiences it, the Ice Lakes Basin will surely leave a most positive impression.
Longs Peak - 20 Kilometers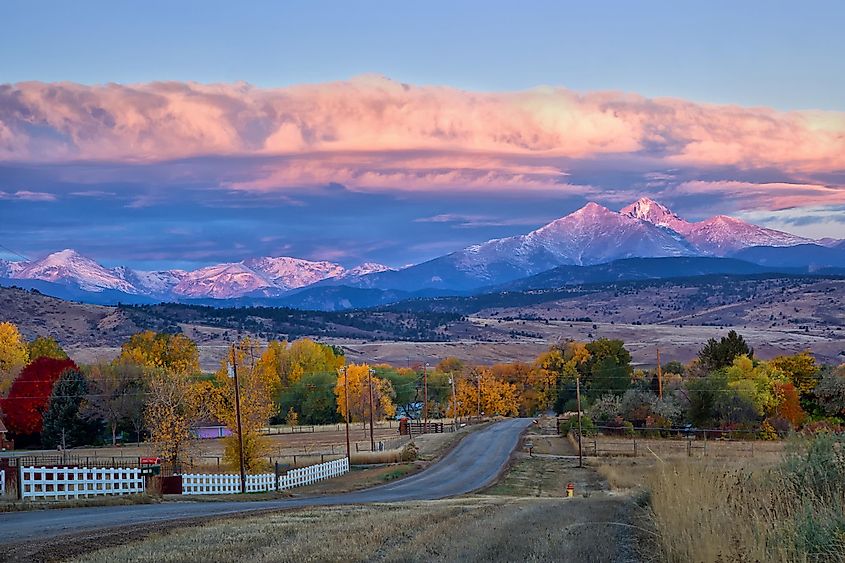 The area around Longs Peak, a 14,259 foot tall mountain in the Rocky Mountain National Park, is one of the most popular hiking spots in Colorado. Just a 90 minute drive from Denver and near the town of Estes Park, Longs Peak is a splendid place for outdoor adventurism, providing for some of the best mountain views in the State. Several trails will guide visitors to the mountain's summit, and an assortment of guided tours are also available for those weary of trekking up alone.
On average a hike will span 20 kilometres (depending on which trail is chosen) and hikers will encounter varying levels of difficulty. Nonetheless, whether it is a partial or complete ascent up Longs Peak, the experience of being in this most special place, is certain to create great and lasting memories.
Lost Creek Loop - 45 Kilometers
Very near the community of Grant, the Lost Creek Loop hiking trail is considered to be one of the most challenging treks one can take. Spanning an impressive distance of 45 kilometres, to complete a full lap around the entire trail could take up to 13 hours! But regardless of whether one decides to complete the trail, even a partial hike through it is one filled with great wilderness and nature.
A popular site for camping and birdwatching, along the Loop numerous rest stops and picnic areas can be found. And with the beauty of raw nature, tall trees keeping sentinel, and the sounds of the wild, all around, exploring this hiking trail (no matter the distance) is always worthy of one's time.
Huron Peak - 11 Kilometers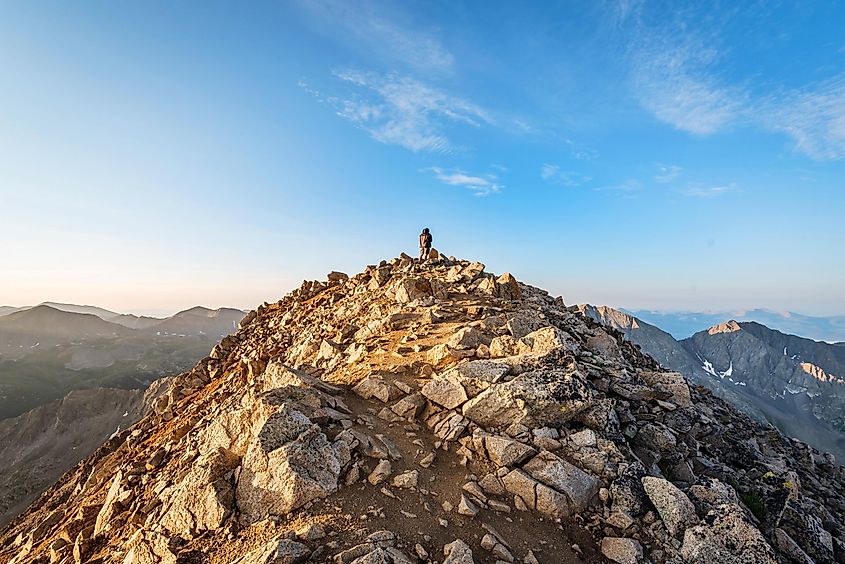 Huron Peak forms part of the Collegiate Peaks within the Rocky Mountains, and at 14,012 feet tall is Chaffee County's ninth tallest summit. Featuring beautiful scenic surroundings, the hiking trails around Huron Peak are some of the prettiest in the Western United States. Just some two hours from the town of Aspen, hiking to Huron Peak's summit and its base area is a straight and fairly easy path.
With an average completion time of five hours, along the way stunning valley views, rocky canyons, and forested cliffs can all be enjoyed. A great place to spend an afternoon, professional and amateur hikers alike will definitely appreciate Huron Peak, as both a place of refuge and excitement.
Sky Pond - 12 Kilometers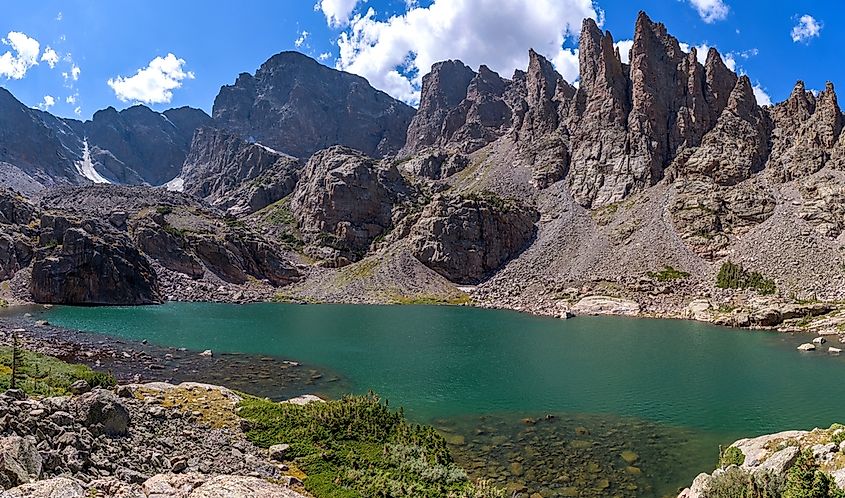 The beautiful Sky Pond is found within the Glacier Gorge, and it is here that hikers can revel in a truly marvellous spot of raw nature. Indeed at this relatively secluded alpine lake area, hikers and casual walkers alike can enjoy stunning mountain vistas, charming waterfalls (including the 30 foot tall Alberta Falls), and the tranquil sounds of the wild.
Just a 90 minute drive from the town of Boulder, Sky Pond is a wondrous hiking destination, perfect for seasoned veterans or newcomers.
Missouri Lakes - 11 Kilometers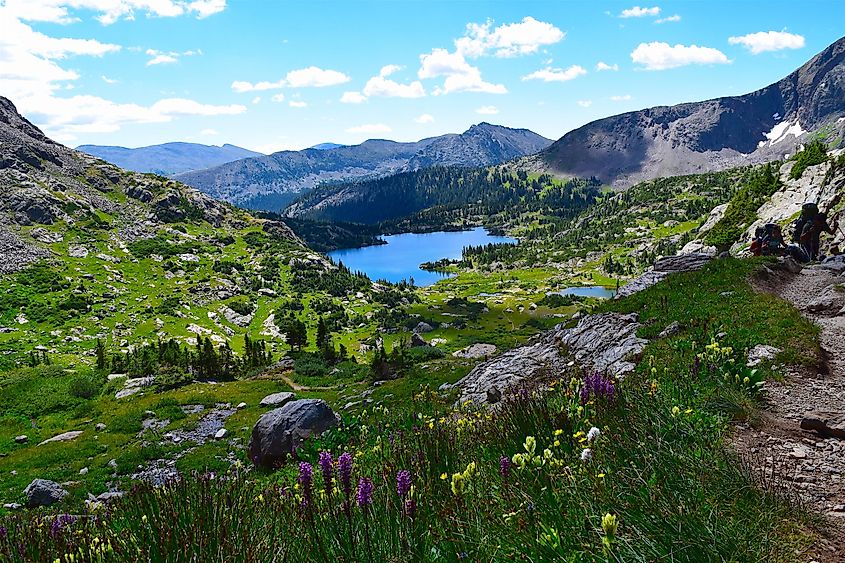 Located near the small town of Minturn, the Missouri Lakes hiking trail is a popular day trip for those looking to add a quiet slice of nature to their vacation. A popular place for camping, birdwatching, and biking, this fairly short trail also brings hikers through some charming mountain passes. And for those who include their pets as part of any family holiday, dogs are allowed on the trail, as long as they are kept on their leashes.
Four Passes Loop - 43 Kilometers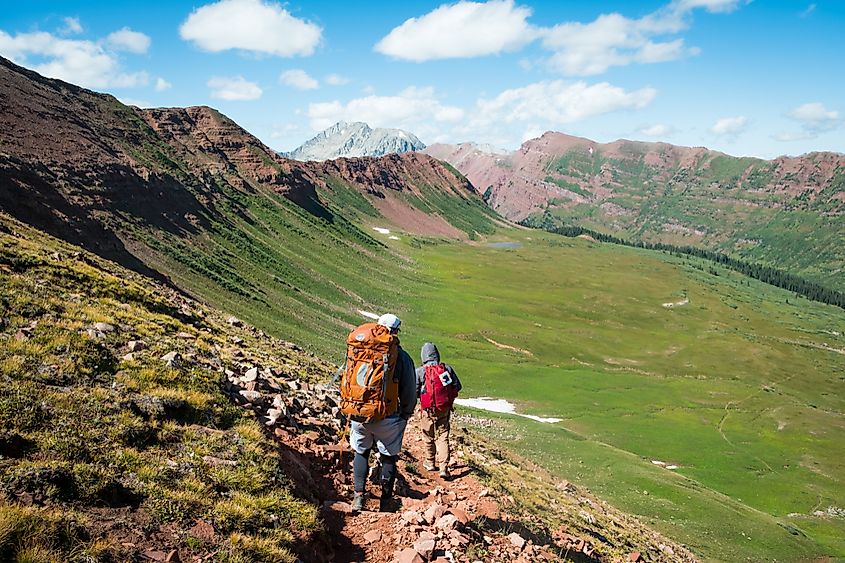 Found inside the valley of the Maroon Bells mountains, Four Passes Loop is a scenic destination that will surely fill many photo albums. This long trail is a challenging route indeed, but even a partial walk through will give its visitors plenty of visual delights. Besides the Maroon Bells peaks themselves, in the Four Passes Loop one can spend time at Maroon Bells Lake and see the summits of other nearby mountains like Snowmass and Trail Rider.
Meanwhile a walk by several charming waterfalls and wildflowers round out this most marvellous of hiking trails.
Colorado is a wonderful place to experience the wonder of nature, and its plentiful hiking trails should be on any outdoor enthusiast's list. These locations and their hiking routes are filled with stunning mountain views, exceptional waters, and exciting wildlife, ensuring a most memorable experience for all. So grab your hiking boots, and head on over to Colorado, where these great hiking trails await!