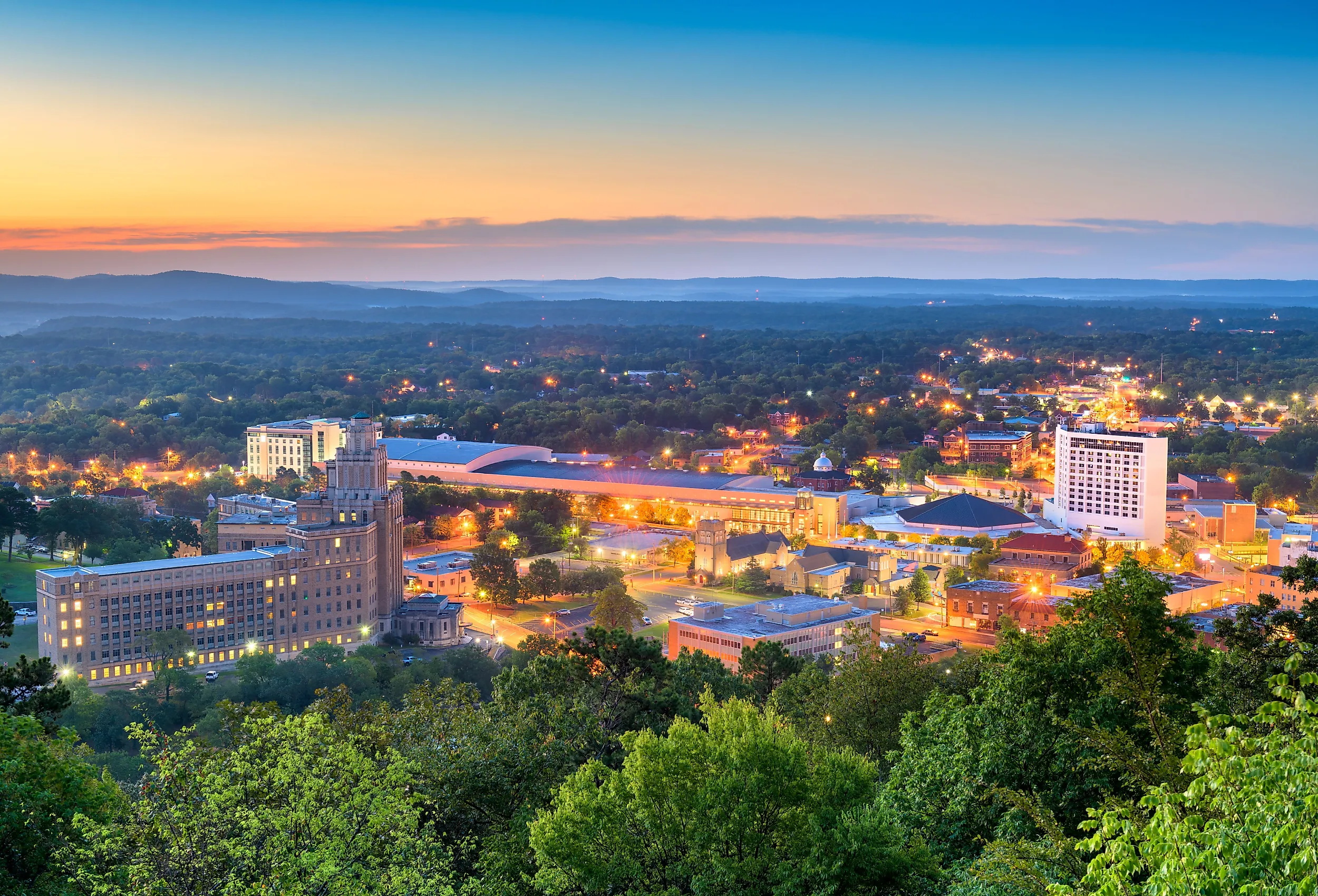 7 Most Underrated Cities In Arkansas
Arkansas is a state in the US ranked 29th in total area. It is in the south-central United States, bordered by Missouri to the north, Tennessee, and Mississippi to the east, Louisiana to the south, Texas to the southwest, and Oklahoma to the west. Known for the diversity of its landscapes, it is aptly named The Natural State, with Little Rock as its capital. Arkansas contains the Ozark and Ouachita Mountains in the north and west. These mountain ranges are contrasted by the vast, flat, and rich agricultural lands laced with rivers flowing from the northwest to the southeast and emptying into the Mississippi.
The state also contains a plethora of vast forests and lakes. The name Arkansas was first used by the early French explorers to refer to the Quapaw people and to the river along which they settled. The cultural and economic scene of Arkansas has changed rapidly since the 1970s. Economic and urban development led to population growth and increased diversity. In order to keep up with these socioeconomic changes, the state undertook many programs to accelerate development and to equalize educational, economic, and social opportunities. Although Arkansas is sought out for its major cities such as Little Rock and Fort Smith, its beauty comes from its stunning natural displays and its homey and inviting suburban cities. 
Siloam Springs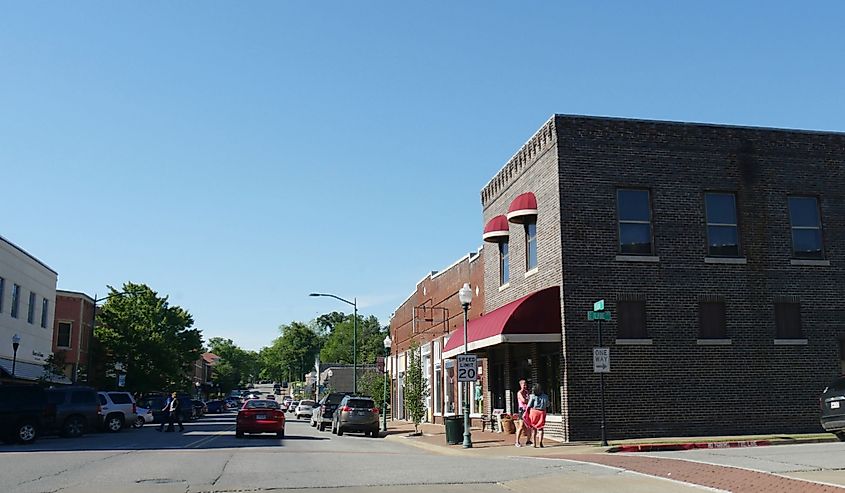 Located in the northwestern corner of the state bordering Oklahoma, Siloam Springs sits atop a plateau in the Ozarks region. It is a small college town that imbues friendliness and vibrancy, unlike its neighbors. Its downtown is historic and known for its happening art scene that both locals and tourists alike enjoy. Siloam Springs also exhibits many natural displays of hot springs that are famous for their healing properties. The city first flourished as a health resort in the late 1800s before developing as a commercial center. Citizens of Siloam Springs, around 17,000 altogether, benefit from safe streets, a low cost of living, and many activities for the public to enjoy in the city's Kayak Park.
Bella Vista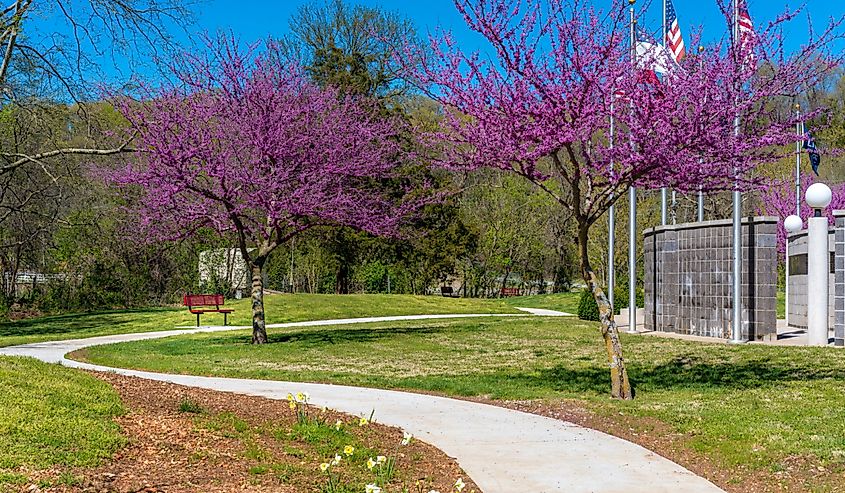 Also located in the Ozark region just north of Bentonville along the state line with Missouri, Bella Vista is a peaceful and picturesque city that is fast becoming a hot destination for those wanting to raise a family in calm and quiet neighborhoods bordering stunning forests, lakes, and valleys. Many families seek Bella Vista for its beautiful homes, excellent schools, and marvelous natural displays. Founded in 1917, Bella Vista was originally a summer resort destination and then later became a retirement community until finally, its doors were open to the public. Amongst its grassy and verdant forests lie seven lakes where the citizens of Bella Vista, approximately 30,000, enjoy fishing, swimming, and water skiing to their heart's contempt. In addition, there are plenty of hiking and biking trails lined with small waterfalls for anyone to behold.
Hot Springs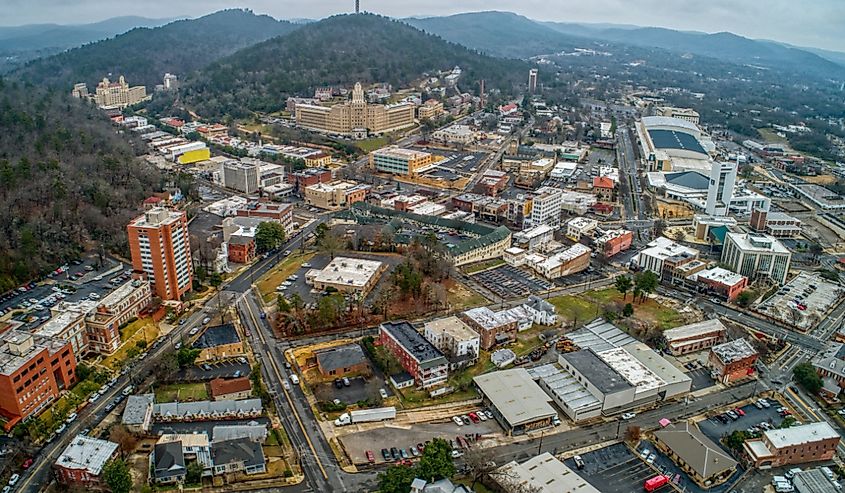 Amidst the Ouachita Mountains lies the beautiful and picturesque tourist destination of Hot Springs. Its 38,000 citizens benefit from high-quality public schools and low costs of living. Visitors seek out this place mainly for its healing waters and bathhouses, but its architecture and design baffle those who witness it. In the late 19th and early 20th centuries, a wide range of celebrities, sports teams, and renowned people frequented this town. Over time, this led to the emergence of refined art decorations and neoclassical-style buildings along Bathhouse Row that are dazzling to behold. Now, the state of Arkansas recognizes Bathhouse Row as a landmark under Hot Springs National Park. If this was not convincing to visit Hot Springs, there are many other entertainment venues to visit such as the Oaklawn Racing Casino Resort, and a plethora of shops, restaurants, and historic buildings.
Heber Springs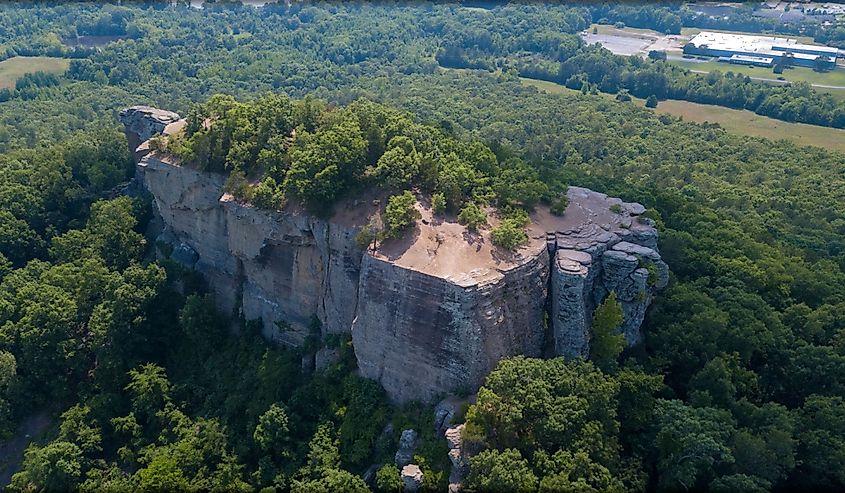 Nature fanatics and summertime lovers will find Heber Springs to be their number one pick. This remote town is north of Little Rock and just south of Greers Ferry Lake. Its inhabitants, around 7,000, alongside annual visitors, enjoy a wide variety of summertime water sports. Along the Little Red River, boating and kayaking are ideal activities for experiencing the natural beauty this town has to offer. Also, the Heber Springs Extravaganza occurs in the summer, which is the largest display of fireworks in the entire state. So, not only can you experience the natural wonders of this town, but also the man-made ones. Visiting, the town's parks, art galleries, and historic landmark buildings are also spectacles to look forward to.
Jasper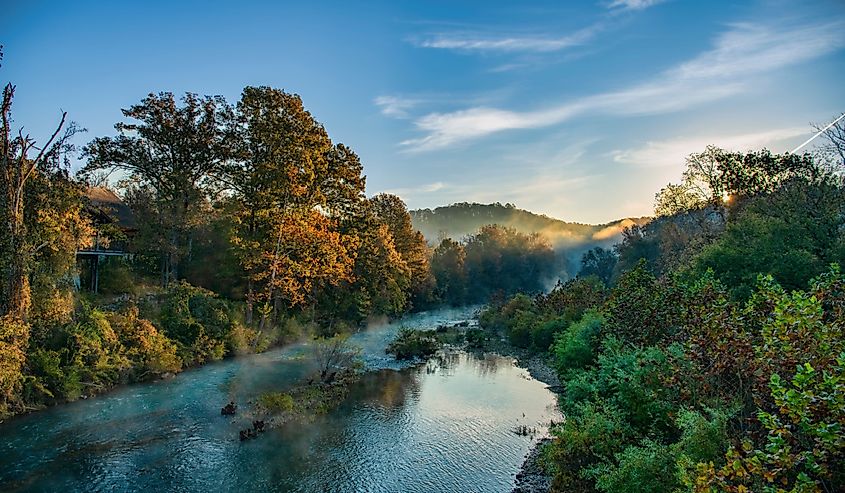 Tucked away near the Buffalo National River deep in the Ozark mountains lies the small town of Jasper. Jasper has around 500 citizens and they have all grown to love their serene little town. The Buffalo National River that runs through this town is the first to gain landmark status, and so deeply embedding this town into the roots of American history and culture. This town also hosts the Buffalo River Elk Festival, held every year in celebration of the elk returning home for the season. Visitors can also enjoy a range of quirky and unusual shops and historic inns that make this town all the more beloved.
El Dorado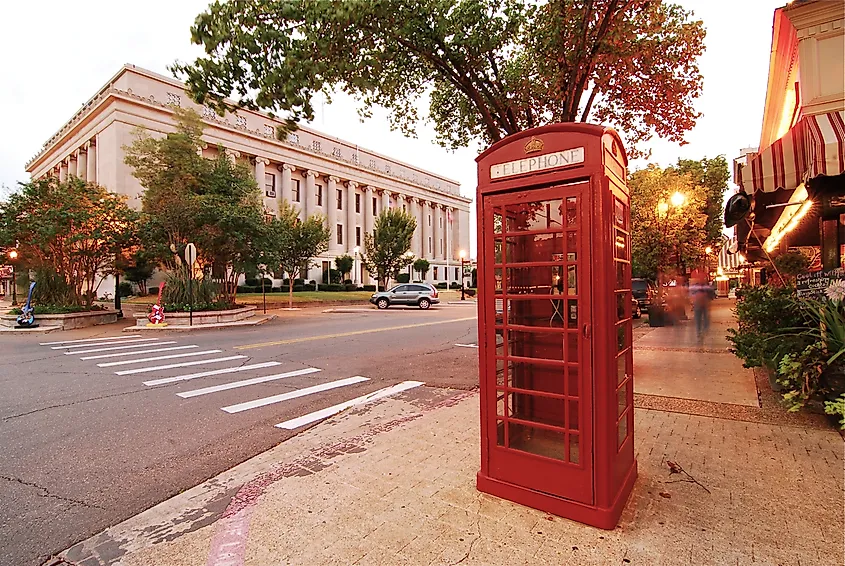 El Dorada is a well-known town located near the Louisiana border with a population of around 17,000. In 2009, this town received the title of best downtown in America, making it more enticing to visit. El Dorado takes its southern roots very seriously, and so those who want to experience the southern lifestyle and culture will enjoy such things at the Southern Folk Festival and the Southern Food and Wine Festival held every year. This town also offers a plethora of unique artistic displays at the Arkansas Art Center and vast botanical gardens at the South Arkansas Arboretum that will leave its visitors in awe.
Cave Springs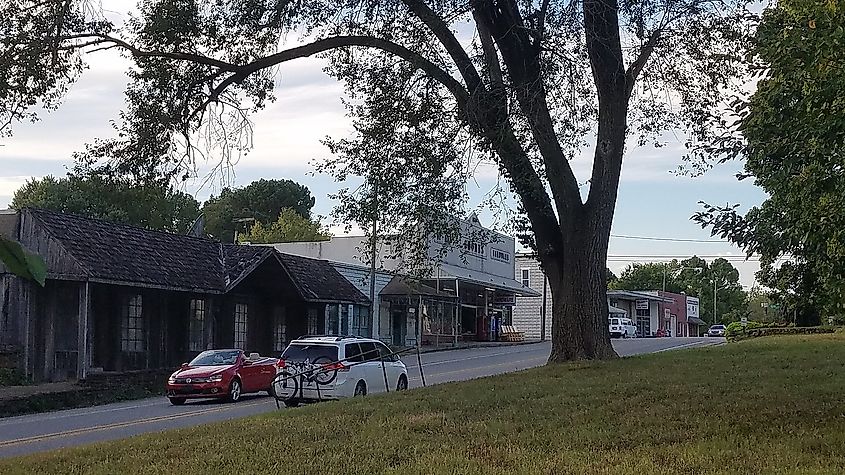 Named the best suburb to live in the state of Arkansas, Cave Springs is part of the Northwest Arkansas metropolitan area, yet it feels a world away from the hustle and bustle of city life. Its close proximity to Bentonville and Fayetteville gives its residents, approximately 6,000 of them, a chance for a quiet and relaxed life at home as well as the excitement and upbeat lifestyle of the city. Even though property values are on the expensive side, the rate of ownership is quite high with most people commuting to work in the nearby cities. This is most likely due to the peacefulness and security of its neighborhoods alongside its astonishing houses and gardens, making the property investment irresistible.
Arkansas is not usually known as the hotspot for visiting, yet its small and quirky towns and cities make for the visit of a lifetime. The beauty of Arkansas stems from its smaller and more humble towns scattered all around the state. Their scenery, serenity, and diversity are unrivaled. Even though the state witnesses a rapid change in its landscape every year, the beauty and tranquility of its towns are always in harmony with the natural displays surrounding them.
From inspiring natural displays to historic landmarks and art galleries, there is something for everyone in Arkansas. From rocky, steep, mountain landscapes, to the river and lake-etched greenery dotted with natural springs, from up-and-coming fast-paced cities to tranquil and scenic suburbs, Arkansas provides all of that and more.