Louisiana has a lot to offer when it comes to breathtaking scenery, colorful culture, and exciting attractions. However, if you are looking for something off the beaten path, there are some underrated towns in Louisiana that should be on your radar. From quaint bird-watching villages to quiet retreats near the bayou and historic sites out of the main tourist circuit, these small towns have a unique charm not experienced anywhere else. Here are six of the most underrated towns within the state, each one offering its own blend of local hospitality and amazing experiences!
Ferriday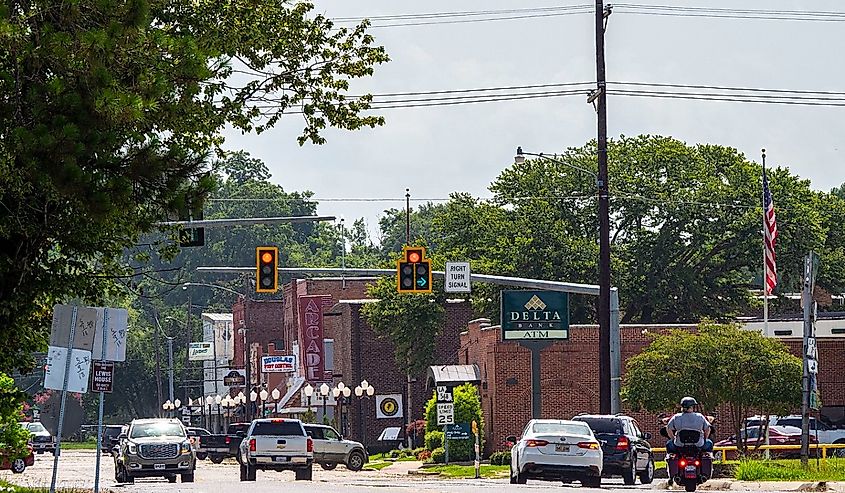 Ferriday, Louisiana is a small town in the heart of east-central Louisiana in Concordia Parish. With a population of just over 3,100 people, Ferriday offers its residents a unique and rural lifestyle. Founded in 1905, an agricultural and timber-based economy has historically supported the town. Ferriday also has a long history with the railroad industry.
Despite being relatively small in size, Ferriday is home to many notable figures from the world of music. Natives include Jerry Lee Lewis, Jimmy Swaggart, and Mickey Gilley, Howard K. Smith. To celebrate its rich musical heritage each year, Ferriday plays host to the Delta Music Festival. This event takes place on the first Saturday of April every year and involves live musical performances, vendors, and games.
This unincorporated community nestled along the Mississippi River offers a glimpse into Southern life with its many artistic sites and wildlife parks such as the Delta Music Museum Hall of Fame and Arcade Theatre, Bayou Cocodrie National Wildlife Refuge, and Lake Concordia. Visitors can also enjoy sampling delicious local cuisine at Ferriday's eateries or take a stroll down Louisiana Avenue where they will find plenty of bars, historic landmarks, and cafes.
Winnfield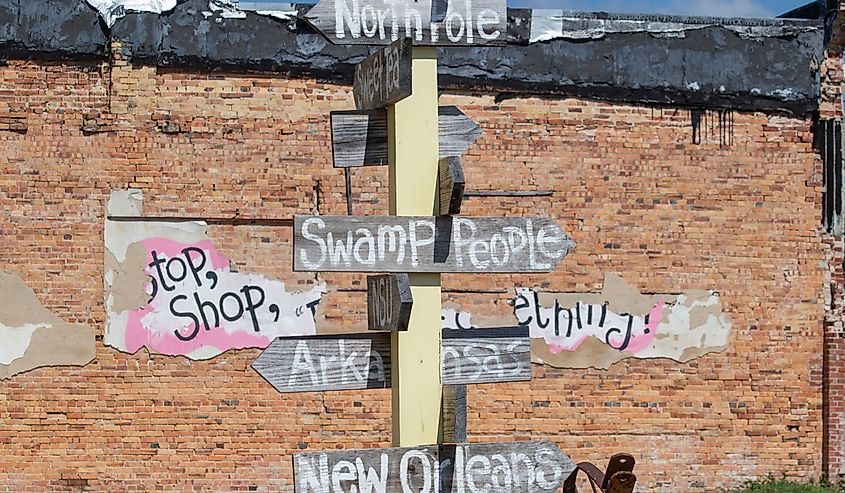 Winnfield is a small town of almost 4,200 residents in Louisiana, situated an hour from the historic banks of the Red River. Founded in 1852, it is one of the oldest communities in the state and a great place to explore Louisiana's unique history. Winnfield was originally established as part of the Great Western Migration when many Americans sought new opportunities further westward. The original settlers were mostly small farmers seeking land and independence from family farms back east. As such, much of Winnfield's early culture centered around agriculture and rural life.
Winnfield is home to a bustling collection of shops, restaurants, historical sites, and museums, such as the Louisiana Political Museum. This town also plays host to many festivals throughout the year where visitors can enjoy live music and sample delicious local foods.
St. Francisville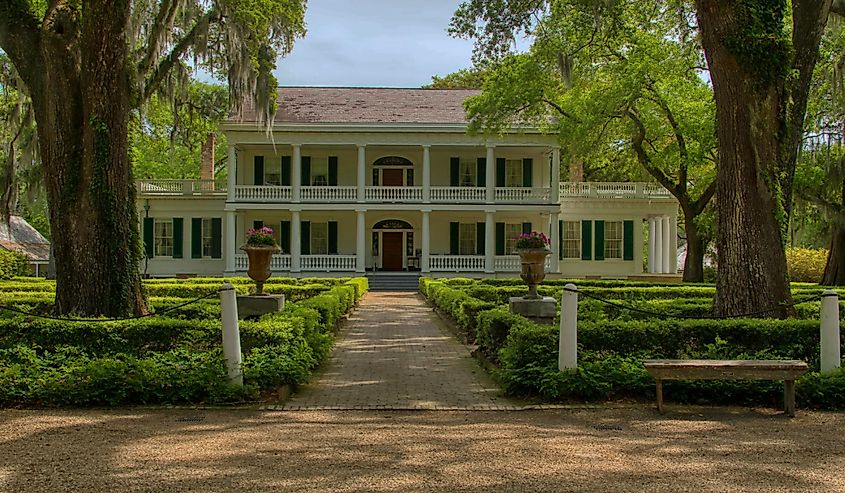 St. Francisville is full of history, from its antebellum plantations to its grand Victorian homes. Today, St. Francisville remains a vibrant town with a rich history and culture. It is on the bluffs of the Mississippi River, offering beautiful views and outdoor activities such as bicycling, hiking, bird watching, and hunting. The downtown area has an array of unique shops and restaurants that are perfect for exploring during your visit. Visitors can see many historic sites, such as the Grace Church Of West Feliciana and the Myrtles Plantation haunted house.
Many notable mansions also line the streets of St. Francisville, giving visitors a glimpse into its past as an important hub in Spanish West Florida in the early 1800s. With its scenic beauty and fascinating heritage, St. Francisville offers something for everyone looking to explore Louisiana's past and present.
Abbeville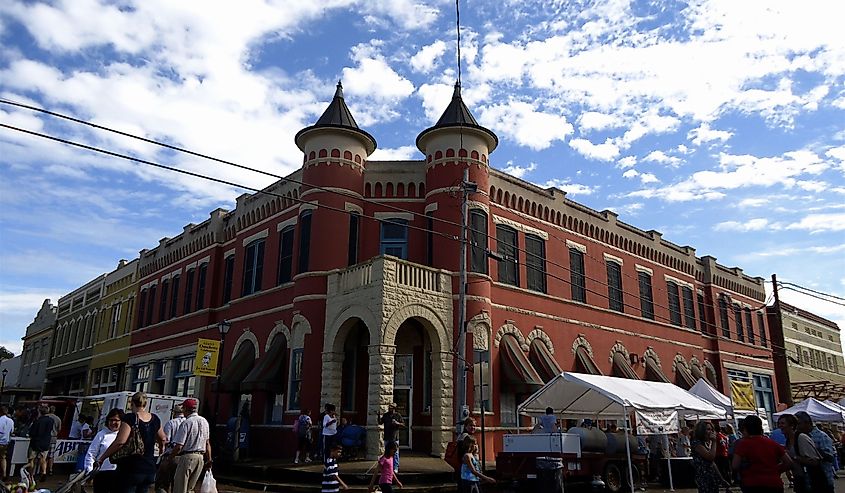 Capuchin missionary Père Antoine Desire Mégret modeled the town of Abbeville after a French Provençal village. Originally known as La Chapelle, they later renamed it Abbeville, which roughly translates to "Priest's Town". Today, Abbeville serves as a trade center for agricultural products such as seafood, rice and cotton, and oil and natural gas. The Gulf of Mexico connects the city to the Freshwater Bayou Deepwater channel.
Additionally, people know Abbeville for its cultural attractions, including its historic downtown district, which contains many antique stores and galleries. Its annual Catfish Festival draws visitors from across the country to partake in its live music, arts, and crafts vendors, and, of course, delicious catfish cuisine. In short, Abbeville is an exciting city with a lot to offer both locals and visitors alike. Whether you are looking for great food or unique shopping opportunities, Abbeville has it all.
Abita Springs
Abita Springs is a small town in Louisiana with a rich history. The region was first settled by Anglo-Saxon and Irish immigrants in the 1830s. Soon after, they tested its waters for their medicinal qualities. It quickly became known as a summer and winter resort because of the restorative powers of its healing waters. They built several hotels and resorts to accommodate all the visitors who came to benefit from Abita Springs' natural resources.
Today, Abita Springs continues to provide relaxation, rejuvenation, and recreation to those who come seeking respite from the everyday hustle and bustle of life. From fishing on nearby Lake Pontchartrain to simply enjoying time spent walking through lush woodlands, Abita Springs offers something for everyone.
Breaux Bridge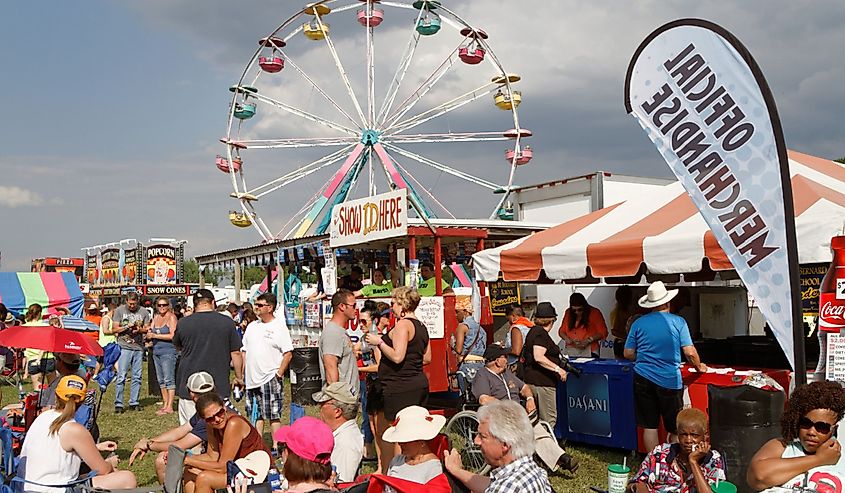 Acadian pioneer Firmin Breaux, who bought a piece of land here in 1771, originally founded Breaux Bridge. He then became one of the major property owners of the area by 1786. In 1799, he built a footbridge across the Bayou Teche; this bridge gave the city its name. Breaux Bridge was founded in 1829 and incorporated as a city in 1859. Since then, it has grown into a vibrant community with its own unique culture and cuisine.
The city is well known for its Cajun music and food. Some notable dishes include crawfish etouffee, jambalaya, and gumbo. It is also known for its many festivals that celebrate the city's heritage, such as the three-day Crawfish Festival. Today, Breaux Bridge is a thriving community with plenty of attractions for visitors to enjoy. From its vibrant culture to its delicious food, there is something for everyone in this historic town.
There is no doubt that Louisiana is full of culture, good food, and friendly people. While New Orleans may be the most popular destination in the state, there are plenty of other places worth visiting. So, if you are looking for an unforgettable experience filled with southern hospitality, add these six most underrated towns in Louisiana to your travel list.