The home of Mardi Gras and jazz, there are nearly endless reasons to visit Louisianna. However, one of the most overlooked aspects of this lovely state is its stunning waterfront towns. Whether it is the Gulf of Mexico, the Mississippi River, or the countless bayous across the state, Louisianna is home to some of the most desirable waterfront towns in the US.
1. Breaux Bridge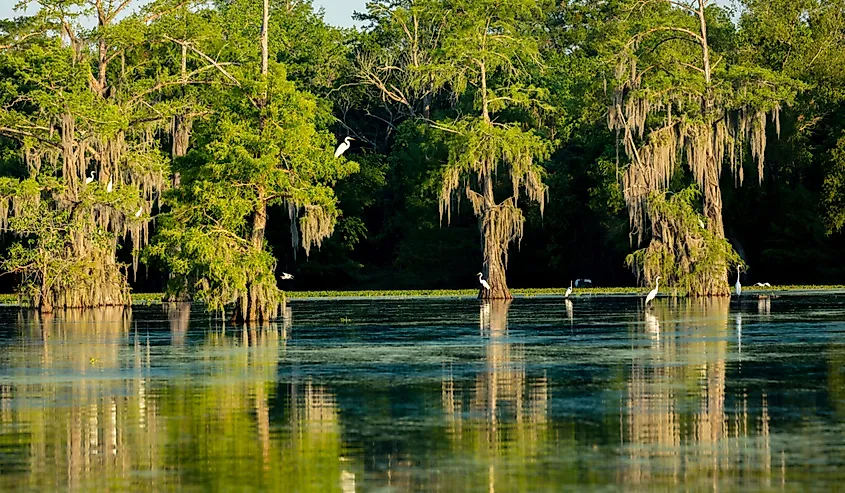 Known as the "Cajun Capital of the World", Breaux Bridge is as rich in culture as it is in natural beauty. Located only a few miles outside of Lafayette, this small town is one of the most genuine Cajun experiences out there. After your choice of restaurants, jump into the local scene, by dancing along to traditional Cajun and Zydeco music.
The modest Bayou Teche runs through Breaux Bridge. The Teche is a far cry from the mighty Mississippi River, but it makes up in charm what it lacks in size. Visitors will have access to tours of the Teche as well as nearby swamps; just watch out for the alligators.
2. Lake Charles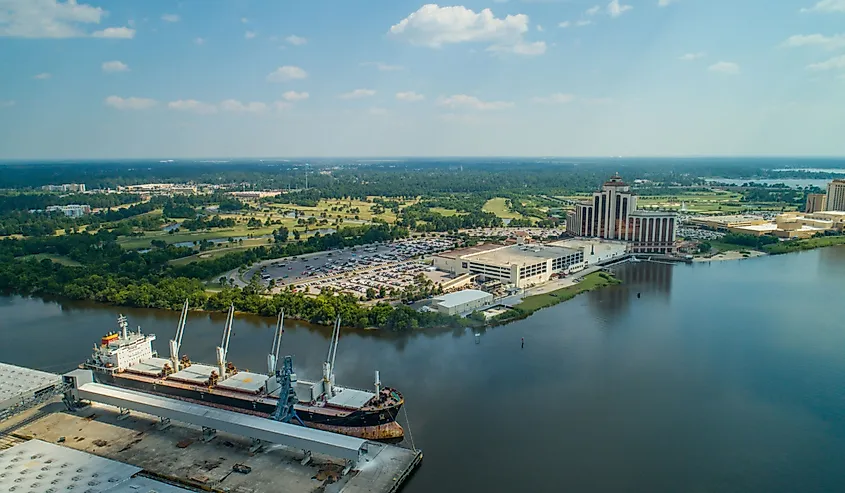 Not your typical Louisianna town, Lake Charles has made a concerted effort over the years to become one of the most upscale and chic towns in the state. Lake Charles has a bustling historic downtown filled with shops and boutiques along with a clean and modern boardwalk. There is a little bit of something for everyone.
As the name suggests, Lake Charles sits on a massive body of water only a short distance from the Gulf of Mexico. Due to its location, water activities are common and easily accessible for tourists. Kayak and canoe rentals are easy to come by if you are looking to explore the lake for yourself. Lake Charles is also home to some of the best beaches in the South. Whether you want a beach right next to the city or something off the beaten path, you will have inexhaustible options.
3. Grand Isle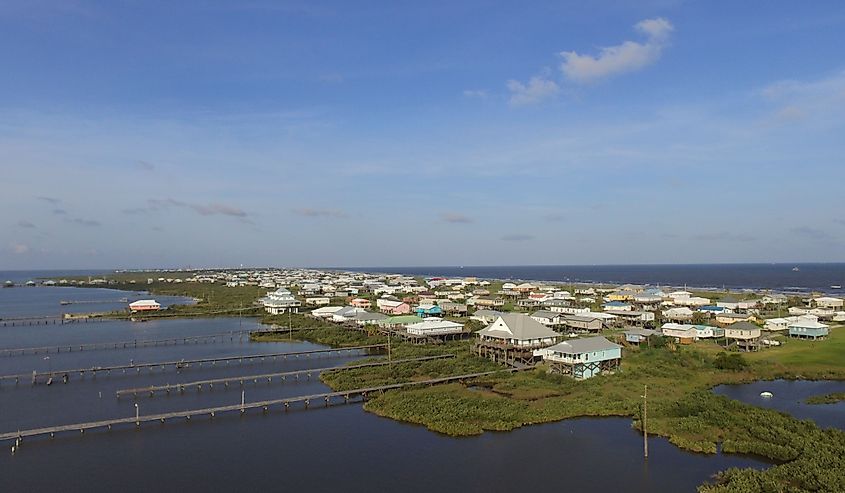 Grand Isle is a tiny but stunning coastal town, south of New Orleans. Located on a small peninsula that juts into the Gulf of Mexico, Grand Isle is one of the more remote places on this list.
Known for its great fishing, Grand Isle is often the destination of fishers on holiday from out of state. However, you do not need to enjoy fishing to experience what Grand Isle has to offer. Dotted with dozens of footpaths and trails, Grand Isle also serves as a great getaway for nature enthusiasts and bird watchers. The windswept beaches at Grand Isle are truly something special to behold.
4. Thibodaux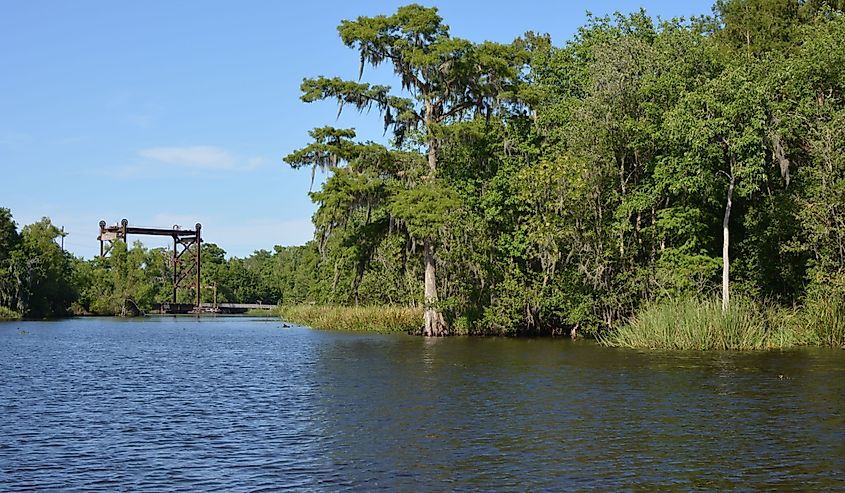 Another hotspot for Cajun culture and heritage, Thibodaux is probably what comes to mind when people think of small-town Louisianna. The Cajun dishes of jambalaya and boudin are the best in the state, according to the locals.
Split in half by the Bayou Lafourche, the character and charm of Thibodaux are hard to match. The typical attractions of quaint downtown streets and French architecture are all front and center in Thibodaux, but the famous St. Joseph Co-Cathedral is what makes this town stand out from the rest.
5. Henderson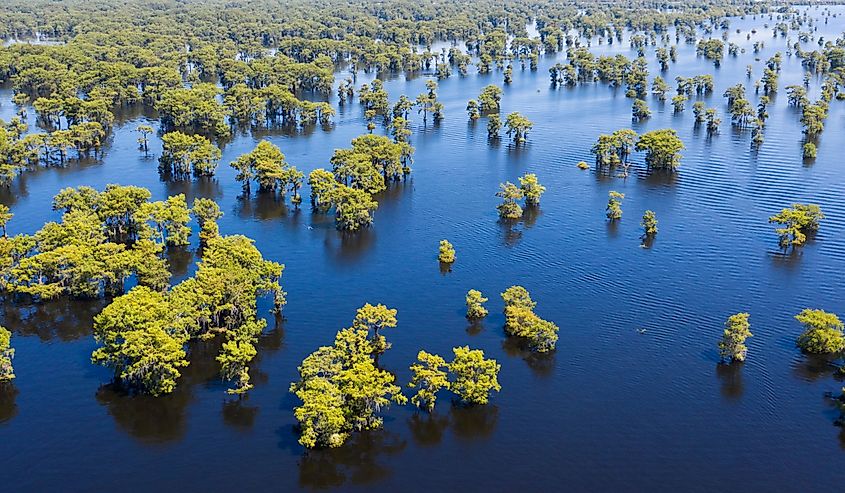 Henderson is a must-visit for any francophone looking to get in touch with genuine Cajun living. With more than 35 percent of the town's residents speaking French, Henderson has remained in touch with its heritage more than any other. With only a population of roughly 1,500 people, do not go to Henderson expecting a booming nightlife or fast-paced lifestyle. This is a very small town by any standard and should serve as a destination for those looking to take things slow.
Known for its outstanding seafood restaurants and serine views of the Bayou Portage, Henderson is authentic as it gets. Fishing and bike trails are also common in the area. Henderson is home to a surprisingly robust Vietnamese population. If you want a break from Cajun cuisine, there are plenty of places where you can find a nice bowl of Pho instead.
Summary
Mardi Gras is a blast, but if you want to get a taste of real Louisiana, these small towns are a great place to start. Home to such an interesting and unique landscape, the winding bayous and rivers of Louisianna are often overlooked. The small-town feel that is present in Louisiana is hard to match. With strong traditions and heritage, the locals in these areas form some of the most tight-knit and cohesive communities around; something you cannot find in the big cities. With a mix of southern and French influence, there is no other place like Louisianna.