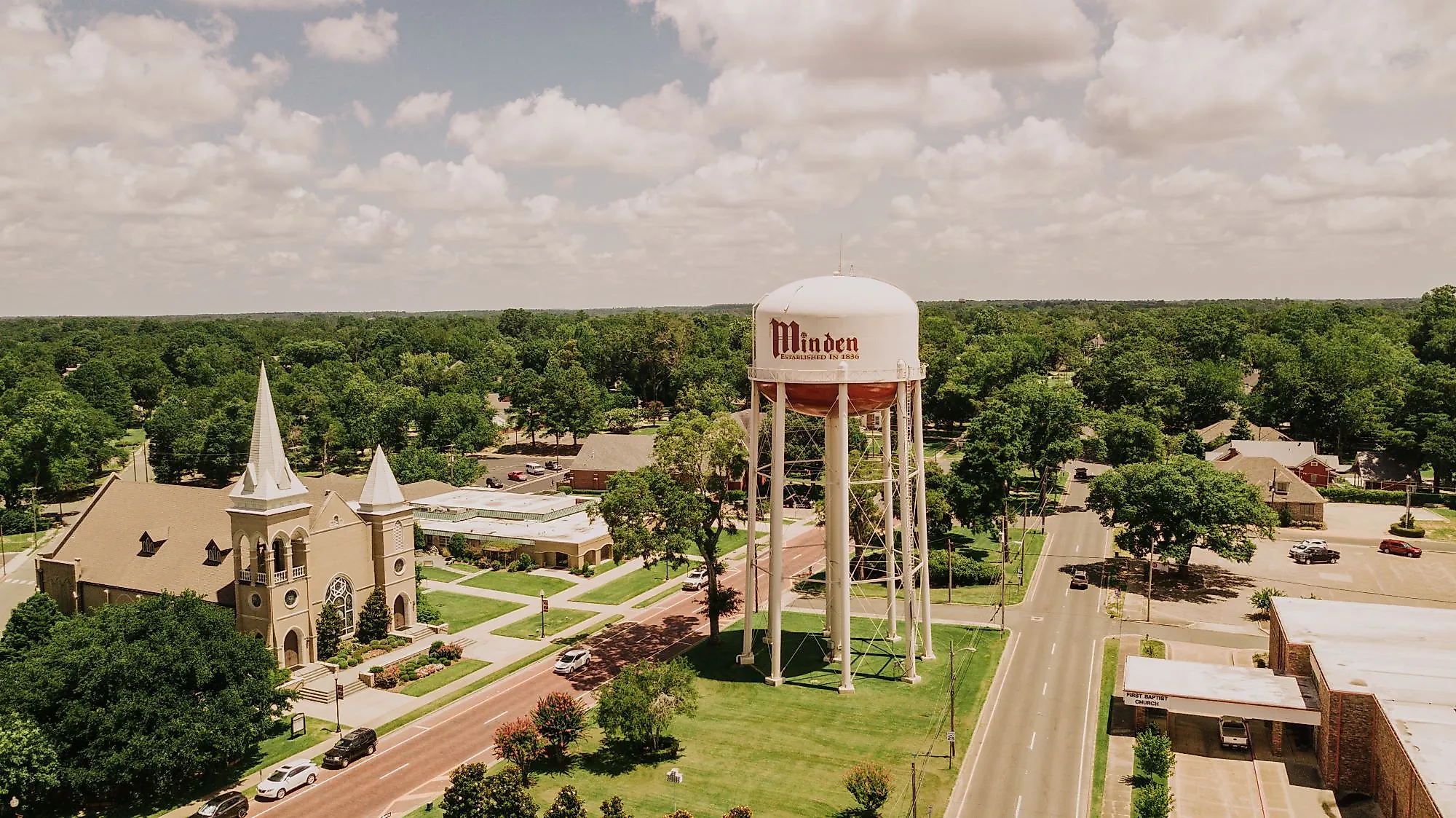 9 Must See Small Towns In Louisiana
Famous worldwide for the culturally rich city of New Orleans, the US state of Louisiana offers much more than just its most famous metropolis. A land of vibrant culture, rich agriculture, and its celebrated Cajun food, Louisiana is a place of hidden gems. Although its smaller towns may not have the same recognition as the Mardi Gras capital, each offers its own blend of history and uniqueness that make them worthy of any visit. The following article lists the nine must-see small towns in Louisiana. 
Covington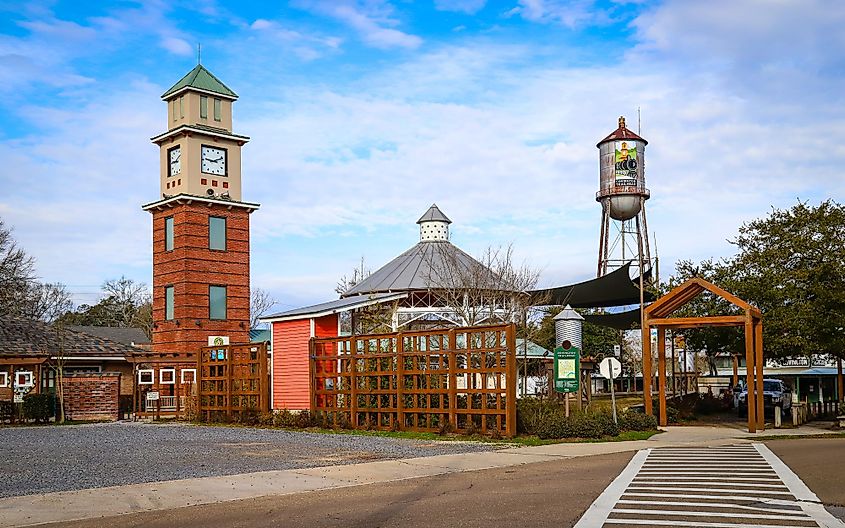 A perfect place for some weekend rest and relaxation, Covington provides a variety of activities for tourists of all kinds. For the nature-inclined tourist, a visit to the Fairview Riverside State Park or the Tammany Trace Bike Trail will not disappoint; hiking, biking, and fishing await, while glimpses of local wildlife top off a relaxing retreat. On the way out from the town, one must not forget to try the local brew at the Covington Brewery for an assortment of locally made and international drinks. It will leave a pleasant taste that visitors won't soon forget.
Ville Platte
Ville Platte is a hidden gem in Louisiana, well-known for its outdoor activities. Tourists can begin at the Crooked Creek Recreation Area, where they can do it all - camping, fishing, sailing, hiking, picnicking, and even bird watching make it an ideal nature-oriented getaway for the whole family. Just a short stop away is the Chicot State Park, where the adventures can continue! And, of course, a visit to this town would not be complete without a stop at the Louisiana State Arboretum Preservation Area - filled with flowers and other exotic plant life. One can watch as the beautiful butterflies flutter around for an experience truly unlike any other.
Breaux Bridge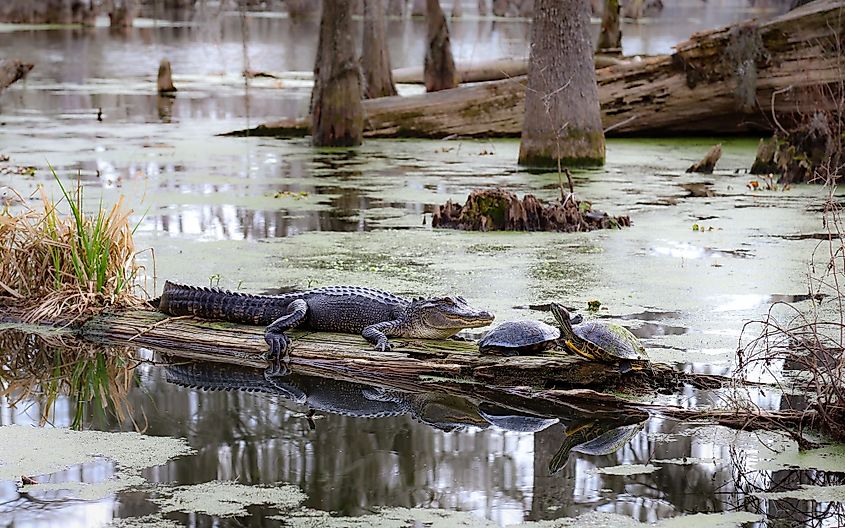 Though Breaux Bridge may be small compared to Louisiana's other cities, it compensates with a larger-than-life menu offering. An assortment of year-round food walking tours will satisfy any visitor's eyes and stomach, while the Breaux Bridge Crawfish Festival will most assuredly not disappoint. But for those looking to bypass this Cajun food paradise briefly, Breaux Bridge also offers serene nature-oriented excursions, great for the whole family; try a Swamp Tour or take a hike around the Lake Martin area, where herons, alligators, and other wildlife can often be spotted. It is a spot where a sense of adventure and a trusty camera is always welcome!
Natchitoches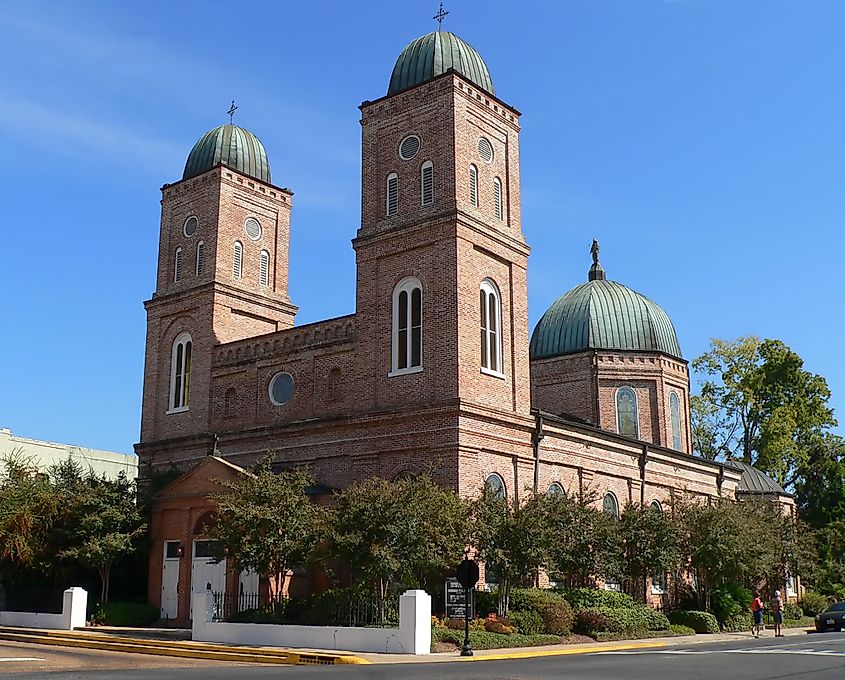 Natchitoches is well known for its large Christmas Festival that is held on the first Saturday of every December. Much of this small town comes together to organize many holiday-oriented attractions, shops, vendors, and other winter activities. For the historically minded tourist, Natchitoches also has acres of historical land and sites that celebrate its Creole culture and European settlement. The Fort St. Jean Baptiste Historic Site is a well-preserved French fort nestled right in the heart of the town's forested area. One must take a trip back to 1716 and see what daily colonial life was like in old Louisiana. From there, head on down to the Kisatchie National Forest or the Cane River National Heritage Area for extraordinary views of forest and nature and the famous bayous of the state.
St. Francisville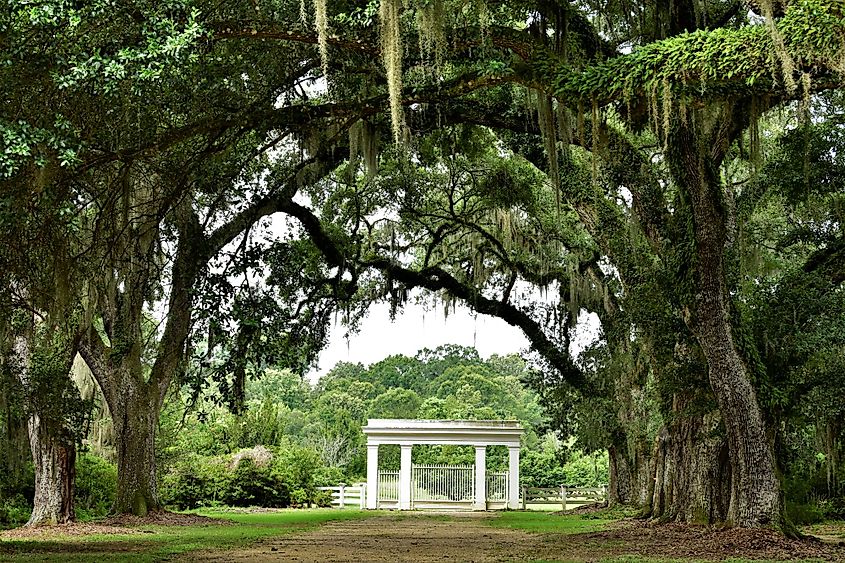 St. Francisville is a must-stop for anyone looking to learn more about Louisiana and American history. A plethora of historical sites makes even just a weekend in this town one that is busy at every moment. Among the main points of interest include the Audubon State Historic Site, the Myrtles Plantation, and the Rosedown Plantation State Historic Site. These and other well-preserved sites are lovingly maintained by the local community, while charming inns, shops, and local restaurants give tourists all they could ask for in this small town of Louisiana.
Abita Springs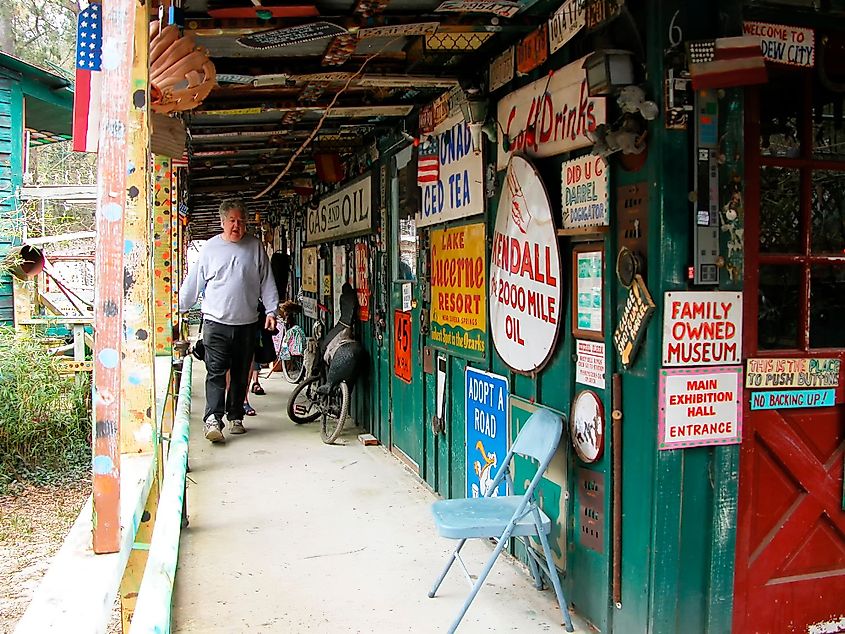 The ideal location for family fun for all ages, Abita Springs, has entertainment and beautiful nature for everyone. Tourists can start their experience by visiting the Abita Mystery House Museum, filled with many eccentric fun and games. From there, a stop at the Children's Museum of St. Tammany is sure to get all of your energy running. For families looking for a more tranquil stopover, the famous Abita Springs Park will surely please - hike, bike, or take a relaxing picnic. A visit to Abita Springs is both a place for excitement and calmness. Whichever a tourist chooses (or even both), a vacation in this small town offers plenty of Louisiana sun and memories.
Minden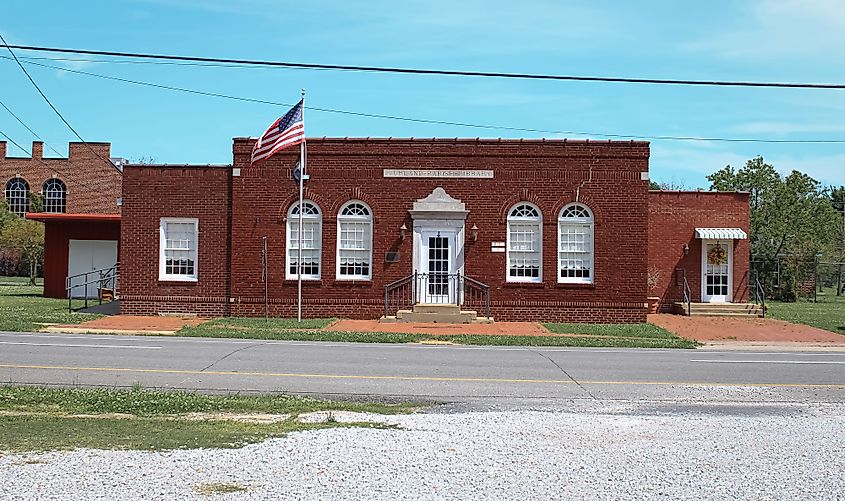 Like many places in Louisiana, Minden is a great place to explore and experience the outdoors. Both locals and tourists flock to the Caney Lakes Recreation Area to partake in fishing, hiking, and camping under the Louisiana stars. A mix of history and nature finds the perfect home at the Germantown Colony Museum, situated right in Minden's forested area and provides a fascinating insight into the town's early history. Small restaurants, parks, shops, and other vendors round out a stay in Minden that truly gives off the feeling of a place where "everybody knows your name."
Farmerville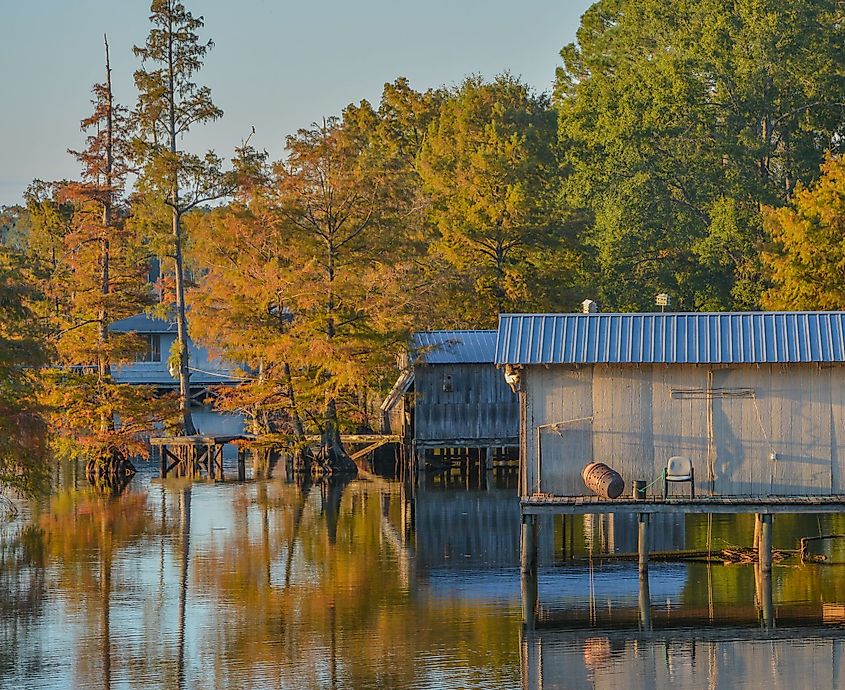 With a population of 4,000 inhabitants, Farmerville is indeed a picturesque snapshot of the typical small southern town, infused with a Louisiana flavor. Visitors can eat at any of the assortment of local Cajun cuisine restaurants and then take a leisurely stroll through Main Street and its small shops. From there, tourists will surely not want to miss Lake D"Arbonne State Park for many outdoor activities like fishing and boating and opportunities for quiet meditation.
Grand Isle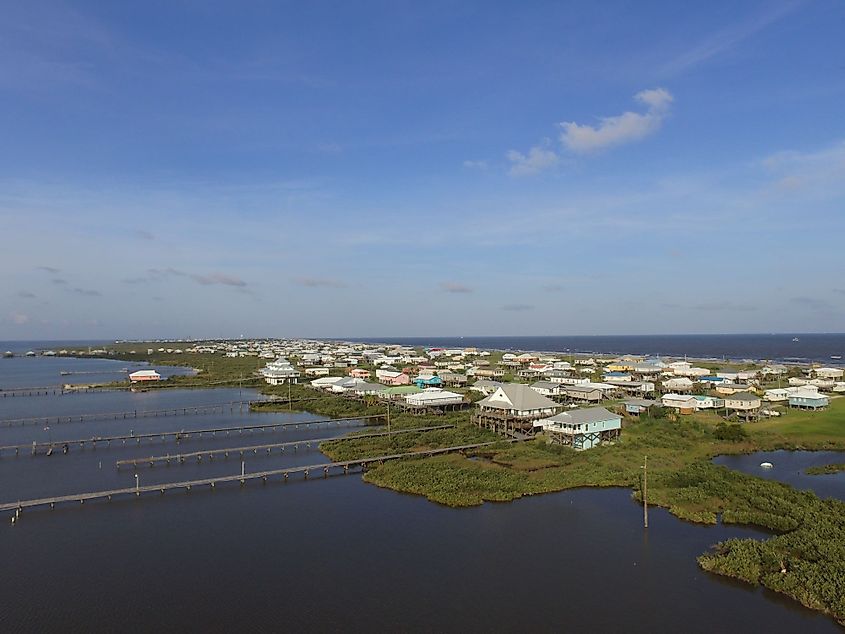 A town with only 1,000 permanent residents, Grand Isle, lives up to its name with plenty of nature-oriented activities for the young and old. Located on the barrier island of the same name, a visit to Grand Isle offers endless ways to enjoy fishing, bird watching, hiking, and strolls on the beach under the hot Louisiana sun. A stop at the Bridge Side Marina offers a charming seaside locale with restaurants, shops, and other local spots of interest. And of course, a famous Grand Isle seafood meal will make any vacation in this small town a perfect trip!