Why Does Louisiana Have Parishes Instead of Counties?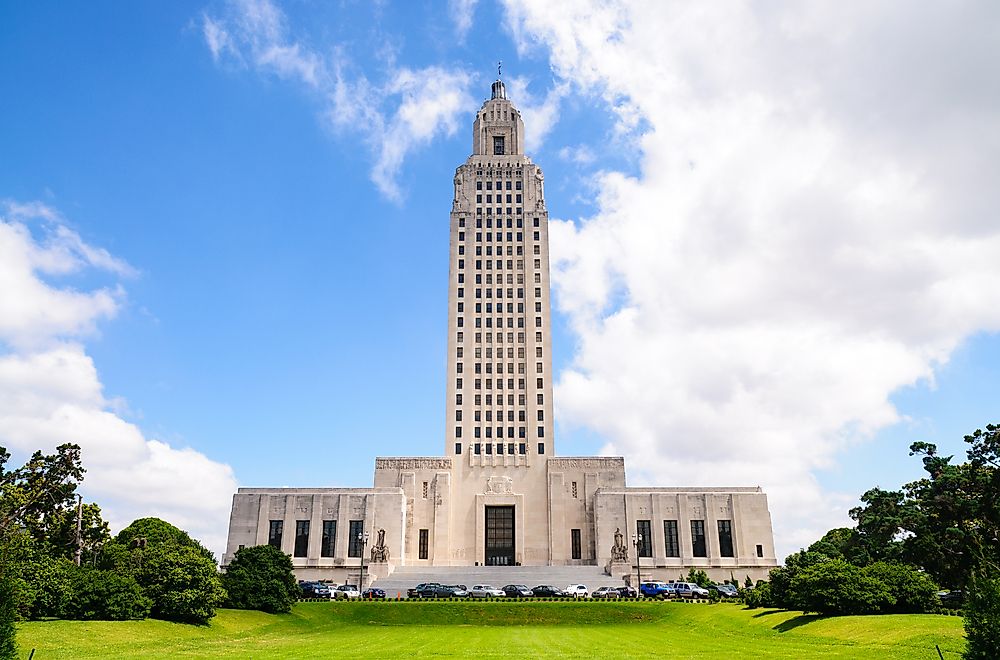 Colonial Louisiana
In 1682, after two decades of exploring and expanding the North American interior, the French took control of French Louisiana (1682-1762) as part of their greater New World colony of New France (1534-1762). In 1718 the city of New Orleans was founded and four years later it became the capital of French Louisiana. French Louisiana soon became an important colony for France, and people from all over France's colonial empire began to flock to the region. New Orleans quickly grew to become the center of trade, commerce and the plantation economy. Because of France's ties to the Catholic Church, all of New France was under the authority of a single Catholic diocese based in Quebec. Even though Louisianans had less religious supervision than their French and Canadian counterparts, the Roman Catholic Church still played an important role in the exploration and development of the colony. Just before the end of the Seven Years' War (1754-63), France seceded most of French Louisiana to Spain, who was also heavily Roman Catholic. Spain controlled this territory until the secret Treaty of San Ildefonso was signed in 1800 between Spain and France, which gave Louisiana back to France.
The Louisiana Purchase
In 1803 Napoleon Bonaparte (1769-1821) agreed to sell the territory of Louisiana to the United States for 15 million dollars. With the Organic Act of 1804, the U.S. divided their new land into the Territory of Orleans and the District of Louisiana. The Territory of Orleans was divided into 12 countries that used the same names and practically the same boundaries as the former colonial parishes. By 1807 the territorial legislature created 19 parishes without technically abolishing the counties. At the 1811 constitutional convention of the state, it was decided that Louisiana should be divided into seven judicial districts, each being made up of groups of parishes. In 1812 the Territory of Orleans had grown enough to achieve statehood, becoming the state of Louisiana. It was not until the 1845 Louisiana Constitution that the term parishes officially replaced counties as the official term for the state's major civil divisions.
Parishes
Louisiana is the only state in America whose political subdivisions are parishes and not counties. The state is divided into 64 parishes. Parishes are one of the several elements of the political and legal structure from that time that Louisiana has kept (the civil law legal system is another example). A parish is by definition a small administrative district typically having its own church and priest, which naturally grew out of Louisiana's heavily Roman Catholic influenced past. Of the 64 parishes in the state, 41 of them have an elected government that is called a Police Jury, which also goes back to colonial times. The Police Jury acts as the executive and legislative government of the parish and the Jurors are elected by voters, with a President that serves at the chairperson.