If you're looking for a unique road trip with potential for terror, check out some of the most renowned haunted houses that welcome visitors for tours or, for the exceptionally brave, overnight stays. From tales of murder to unexplained ghostly presence, these homes won't disappoint the thrill-seeking horror-lover.
10. Monte Cristo Homestead - Junee, New South Wales, Australia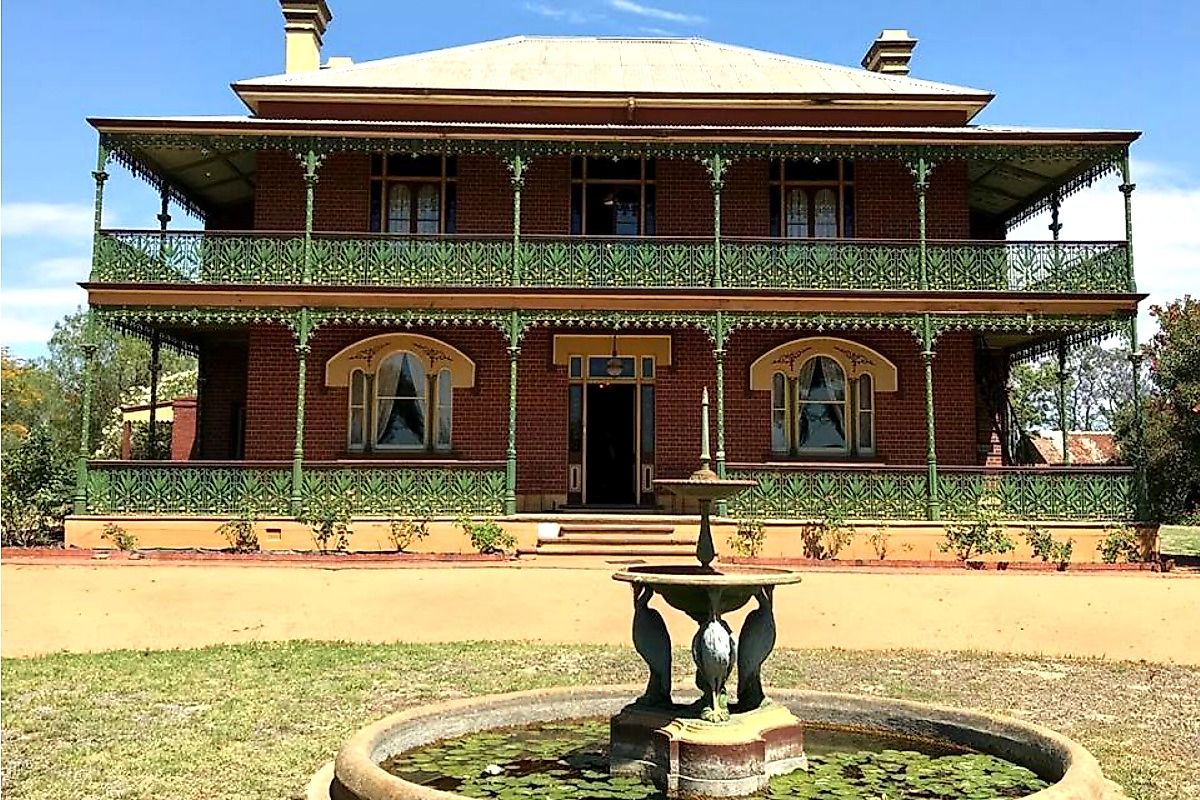 Originally built for the Crawley family in 1884, the house has seen tragedy. One of the servants dropped their infant daughter down a staircase, killing her, and insisted the child had been pushed by an unknown force. Christopher Crawley died in 1910 and his wife, Elizabeth, became a recluse for her last 20 years. Several deaths occurred in that time, including a pregnant servant falling to her death and a stable boy being burned to death. The home was in disrepair for years until purchased by Reginald and Olive Ryan in 1963, who said he could feel the presence of ghosts. Today the property is open to tours.
9. Sallie House - Atchinson, Kansas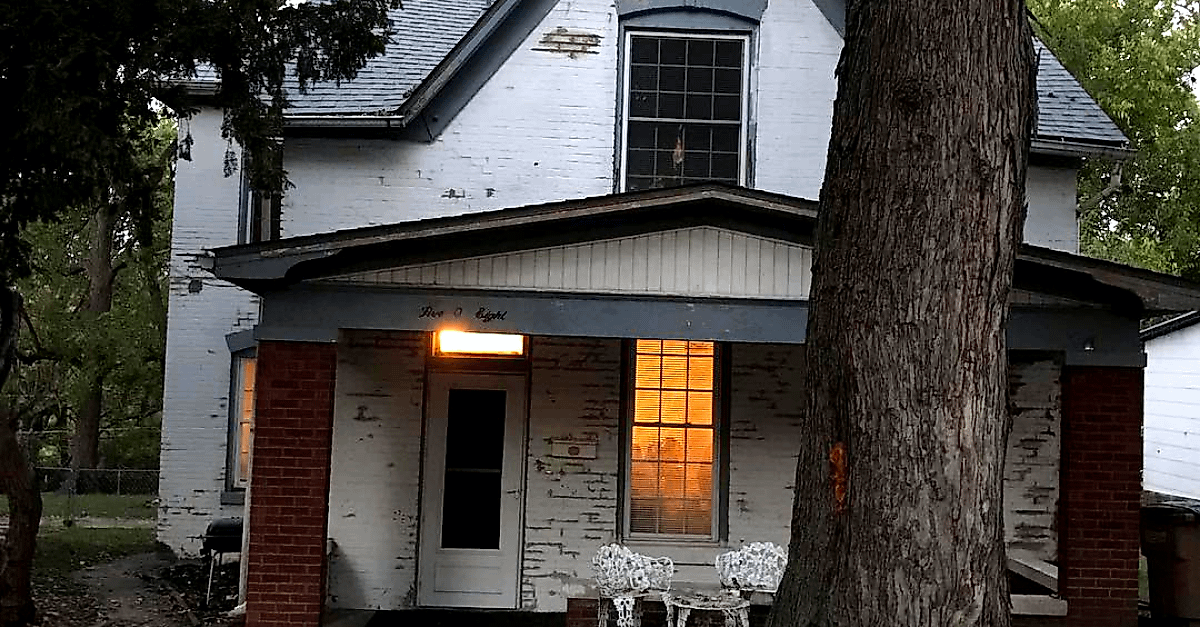 Sallie House gets its name from a famed demon in the form of a little girl (Sallie) who wreaked havoc on homeowners Debra and Tony Pickman in the 1990s. The same little girl had been seen by former renters, Bobby and Colleen Hunter, whose daughter Heather had played with an imaginary friend she'd called Sallie. Reports of evidence of Satanic rituals in the basement are the icing on the cake. Some who have visited Sallie House have reported being scratched, bitten, and screamed at during their tours or overnight stays.
8. Rose Hall - Montego Bay, Jamaica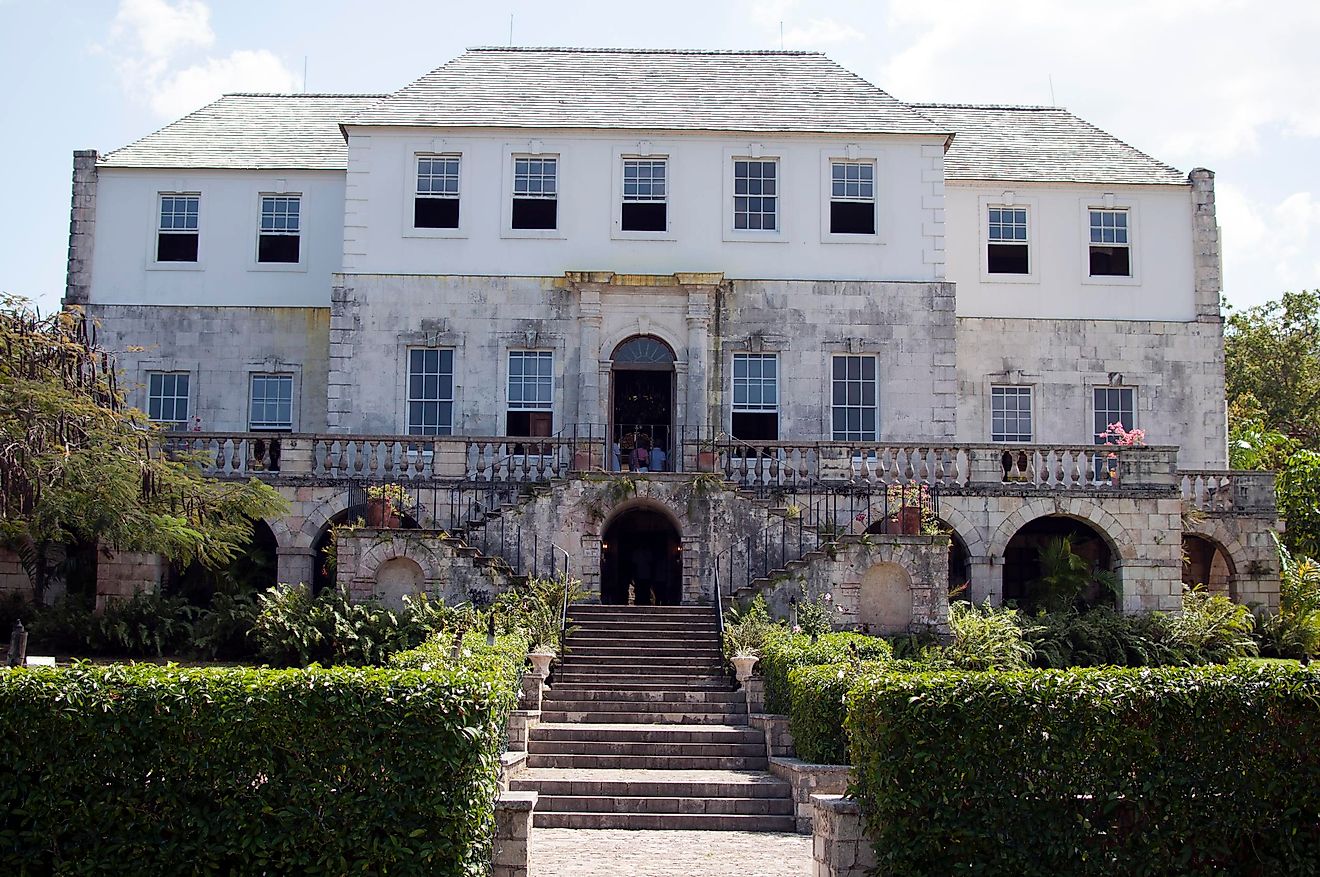 Children in Jamaica are still terrified of stories of Annie Palmer, who was said to practice voodoo. She began sleeping with plantation slaves and killed them or had them killed to keep them quiet, then poisoned her husband. She later married and killed two more men. Palmer became known as the White Witch and it's said her spirit, as well as those she murdered, haunt Rose Hall - now a museum where visitors and employees report hearing doors slamming and men screaming.
7. Woodchester Mansion - Gloucestershire, England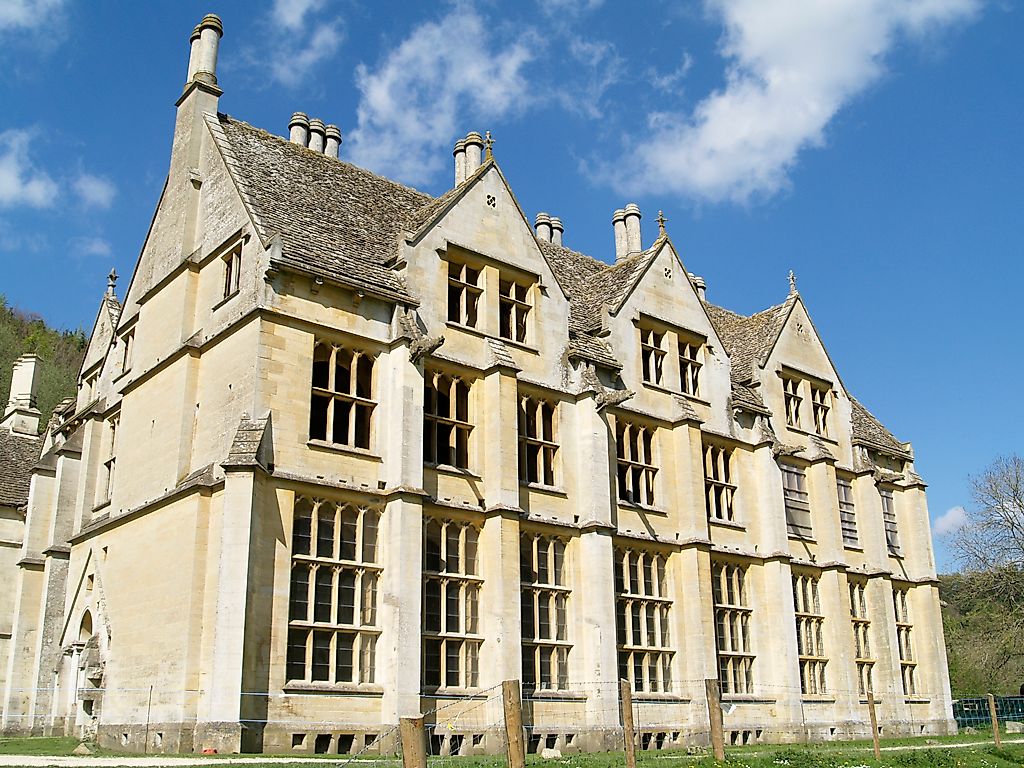 While constructing the mansion in 1868, builders suddenly abandoned the site, leaving behind tools and unfinished rooms. Though it appears normal from outside, on the inside, there are entire floors and many rooms missing. But the house certainly isn't empty. Visitors claim to see floating coffins, headless horses and floating heads, an old woman, and a little girl. Staff say they've had their hair pulled before their cameras turn off.
6. Biltmore Estate - Asheville, North Carolina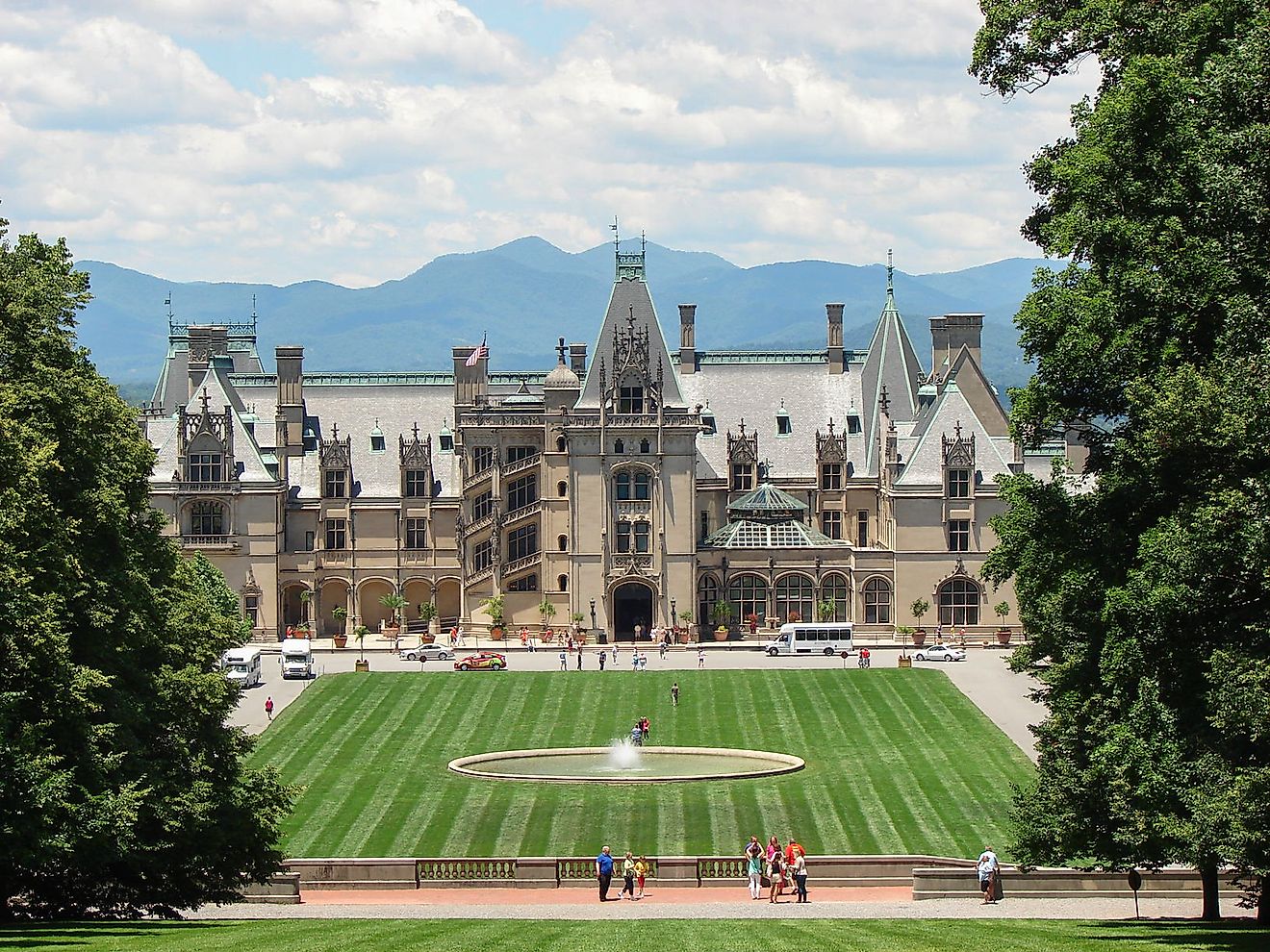 The stately vacation home built in the 1800s by George Washington Vanderbilt II is reportedly haunted by his spirit and that of his wife, Edith. It is said their love was so strong they couldn't stand to be apart in the afterlife. Visitors have heard a woman's voice and a couple laughing togther, and seen apparitions walking the grounds. The estate can be toured with or without a guide.
5. Whaley House - San Diego, California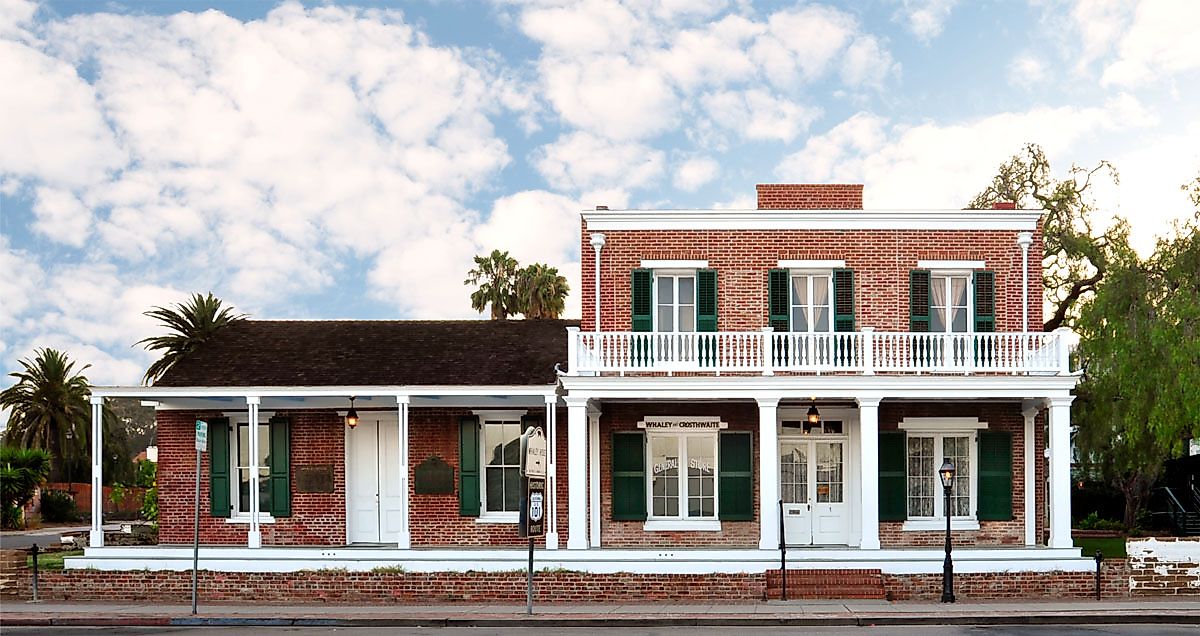 In 1852, convicted criminal James "Yankee Jim" Robinson was hung on the site of Thomas and Anna Whaley's future home, and it's said he could be heard walking around the house by their young daughters. He's not alone - visitors have also reported seeing the Whaleys themselves, a young girl, and a dog, and wafts of cigar smoke or perfume have suddenly appeared. Today the house is a museum and historic site.
4. Winchester Mystery House - San Jose, California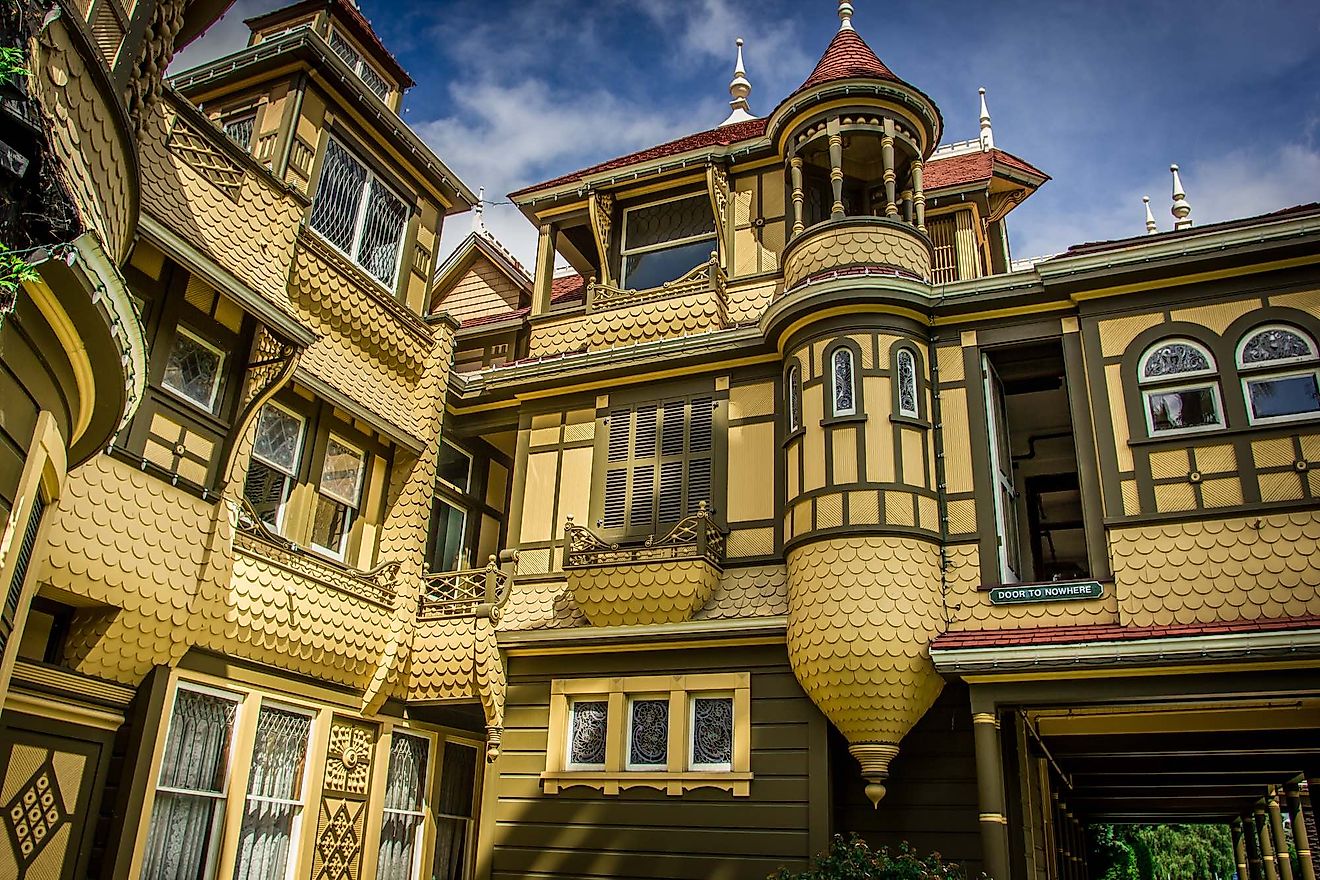 This home is a maze of hallways and staircases (some going nowhere), secret passages, sloping floors, 160 rooms, nine kitchens, 13 bathrooms, 2,000 doors and 10,000 windows. Owned by Sarah Winchester, heiress to the Winchester rifle fortune, the home is said to be haunted by the spirits of everyone killed by one of the company's rifles, and Sarah continued adding rooms to the home to make more space for the dead. Since her death in 1922, the home has been offering tours to the public.
3. Lizzie Borden House - Fall River, Massachusetts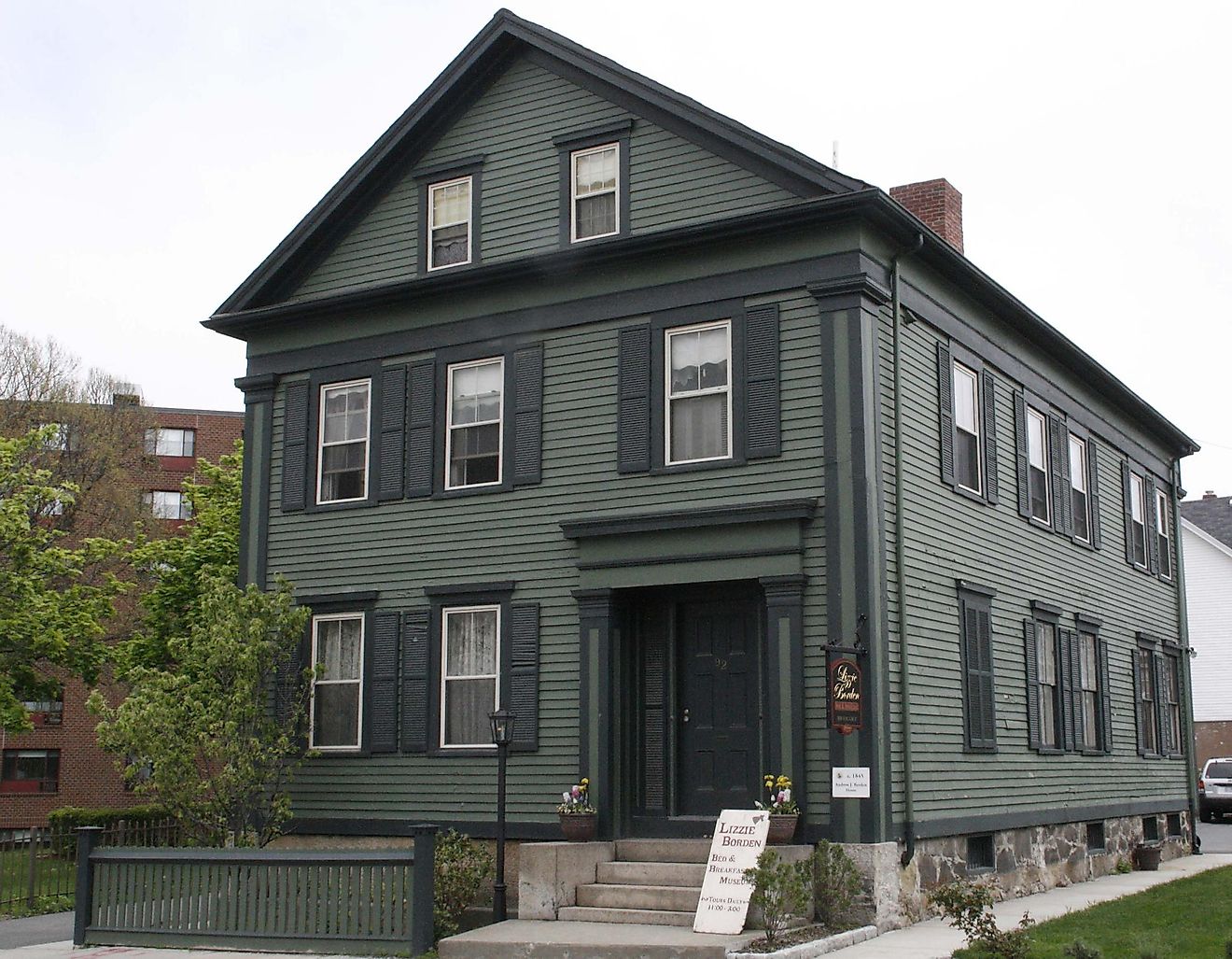 Lizzie Borden was the main suspect for the axe murders of her father and stepmother in 1892, but she was tried and acquitted. Now she is said to haunt the home where her parents were murdered and is reported to laugh at the top of the stairs in what is now a bed-and-breakfast with ghost-cams that serves up the couples' last meal (Johnnycakes and eggs) and looks just as it did the morning of the gruesome double homicide.
2. Myrtles Plantation - St. Francisville, Louisiana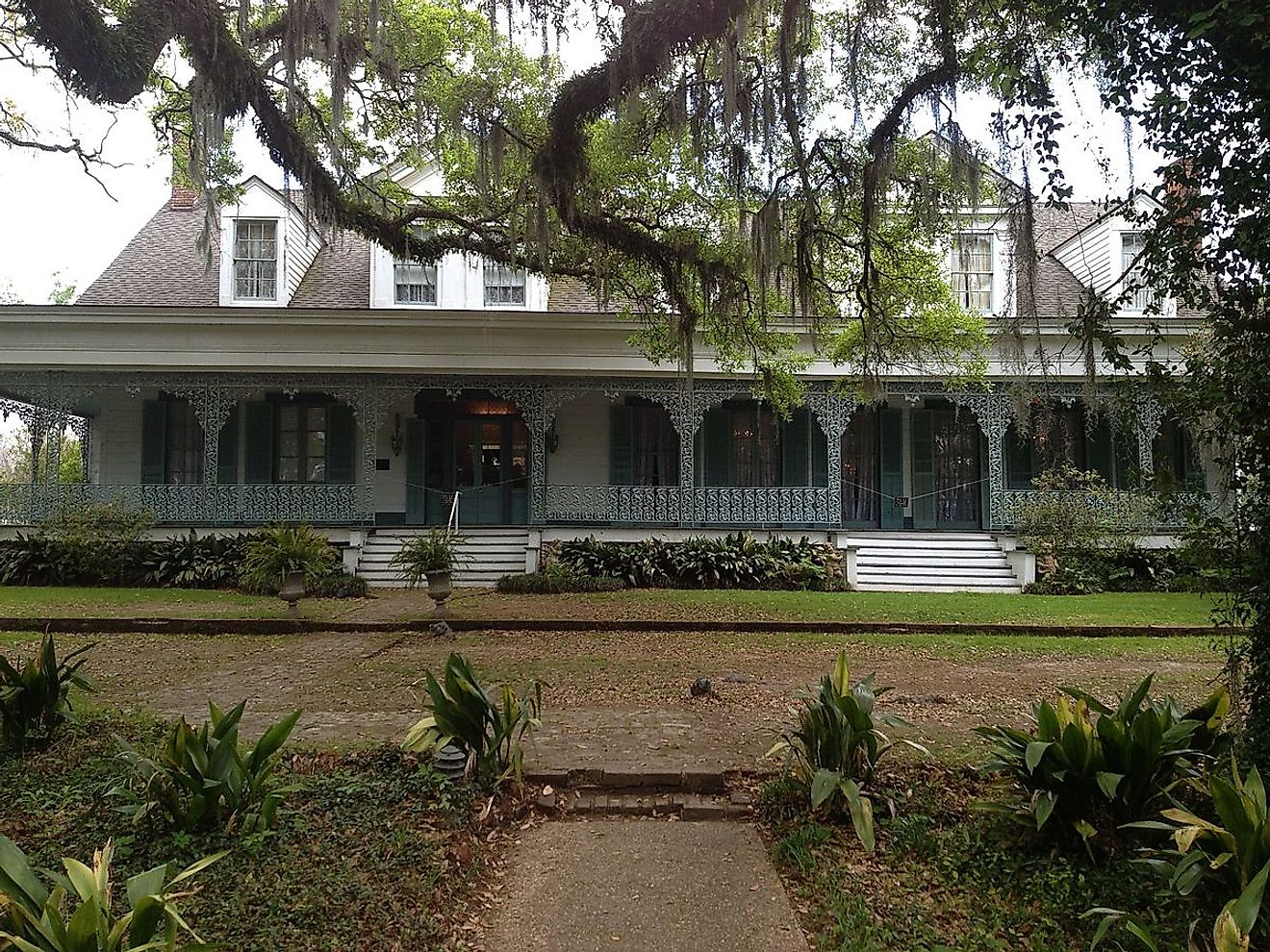 There are at leaast 12 ghosts taking up residence on the Myrtle Plantation, which is rumored to have been built on a burial ground in 1796. A commonly seen and photographed ghost is a former slave named Chloe. When her ear was chopped off for eavesdropping she killed two of the master's daughters by poisoning a cake and was hanged by her fellow slaves. It's possible for anyone to catch a glimpse of her, and many others, walking the grounds of the bed and breakfast.
1. Villisca Axe Murder House - Villisca, Iowa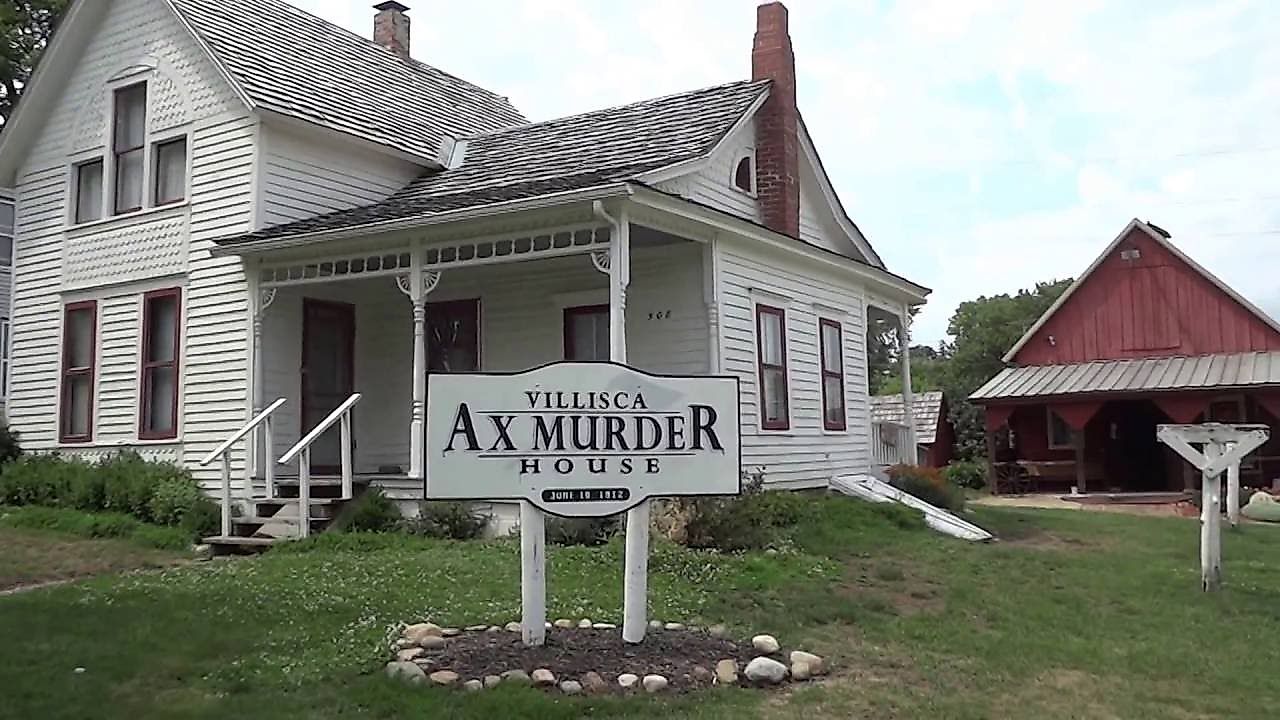 An unsolved axe-murder of six people - Josiah and Sarah Moore, their four children and two friends staying the night - in the home in 1912 has made this house one of the most haunted houses in the country. Guests have heard children's voices, seen falling lamps and moving ladders, and watched objects fly across rooms while taking tours. Those who are brave enough can spend the night in the murder house, which has seen many tenants come and go over the years - some fleeing in the middle of the night.