The US state of Louisiana is located in the southern part of the country. With an area of 52,377 square miles (135,655 square km) and a population of approximately 4.649 million, Louisiana ranks as the country's 33rd largest state in terms of area and the 25th most populous. The state is subdivided into 64 parishes, which are similar to counties, and contains 303 incorporated municipalities. Of these municipalities, 304 are villages, towns, or cities. Although the municipalities encompass a combined area that makes up only 7.9% of the state's total land area, they contain 45.3% of the state's population.
Municipalities in Louisiana are classified according to population. Those with a population of less than 1,000 are classified as villages, those with a population greater than 1,000 and less than 5,000 people are classified as towns, while cities are municipalities with a minimum population of 5,000.
The 10 most populated cities in Louisiana are:
New Orleans - 390,128
Baton Rouge - 216,701
Shreveport - 183,819
 Metairie - 143,481
 Lafayette - 124,561
Lake Charles - 80,169
Bossier City - 68,915
Kenner - 66,351
Monroe - 46,737
Alexandria - 45,808
The 5 smallest municipalities in Louisiana are:
Mound - 16
Bayou Come - 18
Taft - 63
Sugartown - 69
Mount Lebanon - 71
More About Louisiana's Biggest Cities
1. New Orleans - 390,128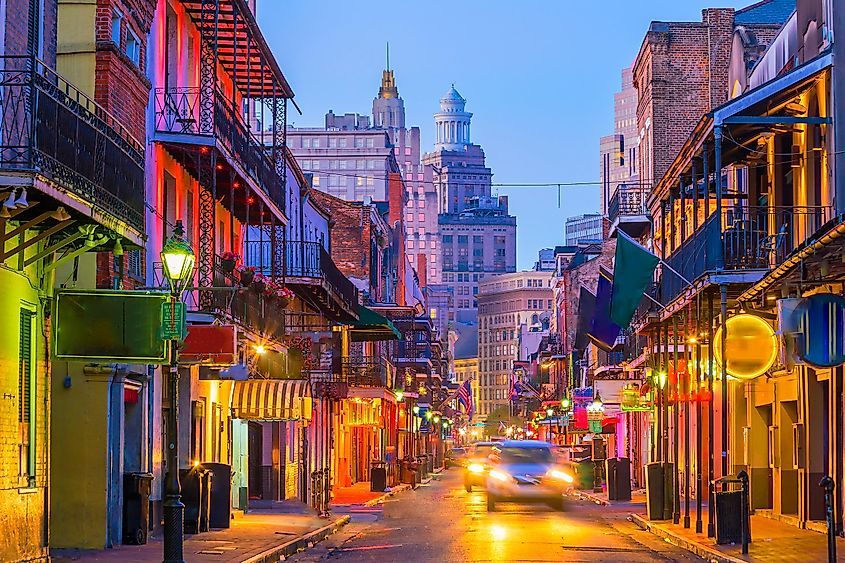 New Orleans is Louisiana's most populous city. It is located in the southeastern region of the state, along the banks of the Mississippi River. Classified as a consolidated city-parish, the city of New Orleans and Orleans Parish have merged: they have the same powers and responsibilities of both a city and a county, and share the same boundaries. New Orleans was founded by French colonists 1718 and has grown to become an important port city and one of the country's major hubs of commerce and trade. The city is famous for its Creole cuisine, distinct music scene, and its many festivals, such as Mardi Gras.
2. Baton Rouge - 216,701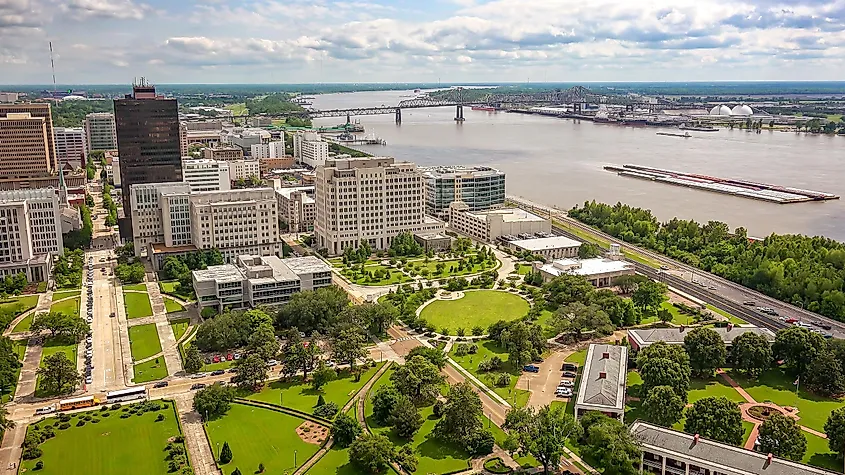 Baton Rouge is Louisiana's second-biggest city. It is located on the eastern bank of the Mississippi River and serves as the parish seat of East Baton Rouge Parish. Founded by French colonists in 1719 as a military post, the city now serves as the state capital of Louisiana. Baton Rouge is a major industrial center in the American South and is home to Louisiana State University. It also has a thriving research and development industry, as well as a growing technology industry.
3. Shreveport - 183,819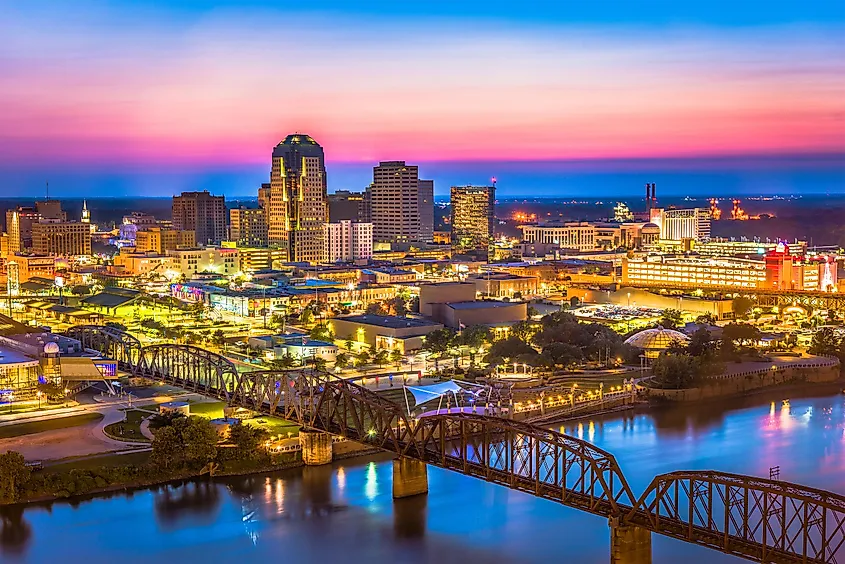 Shreveport is Louisiana's third most populous city. It is the country's 126th largest city by population and serves as the parish seat of Caddo Parish. Shreveport is separated from Bossier City by the Red River, and both cities form part of the Shreveport-Bossier City metropolitan area. The city was founded by the Shreve Town Company in 1836 and became a major hub of the oil industry during the 20th century. However, after a loss of jobs in that industry, Shreveport suffered a period of population decline and other issues such as increased rates of crime and violence. Today, the city's economy has stabilized once again and has largely transitioned into a service economy.
4. Metairie - 143,481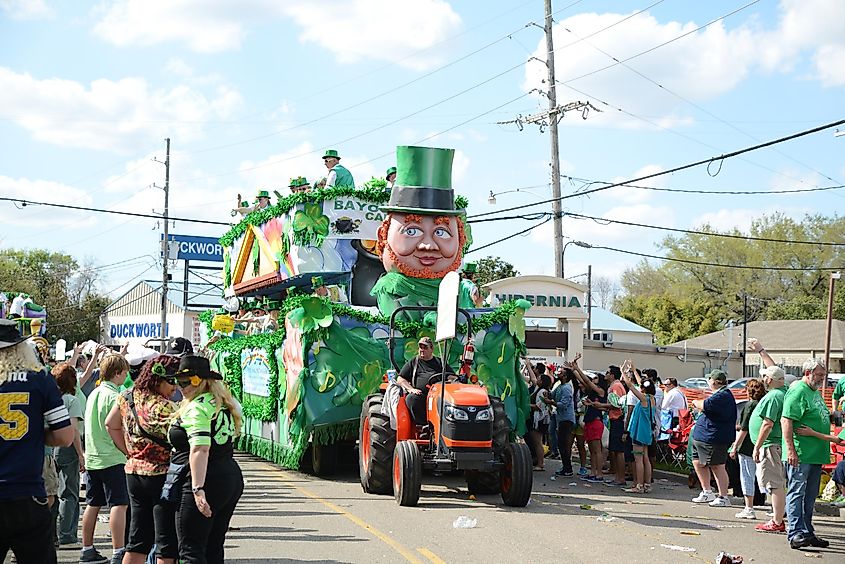 Metairie is a city in Jefferson Parish and the fourth biggest city in Louisiana. French settlers first came here in 1721, settling along a road commonly used by the Indigenous peoples of this area. That road is now the oldest road in the New Orleans area, called Metairie Road, and it was paved in the 1920s. This city made headlines in 1990 when white supremacist David Duke was elected to the state legislature by one of its districts for one term.
5. Lafayette - 124,561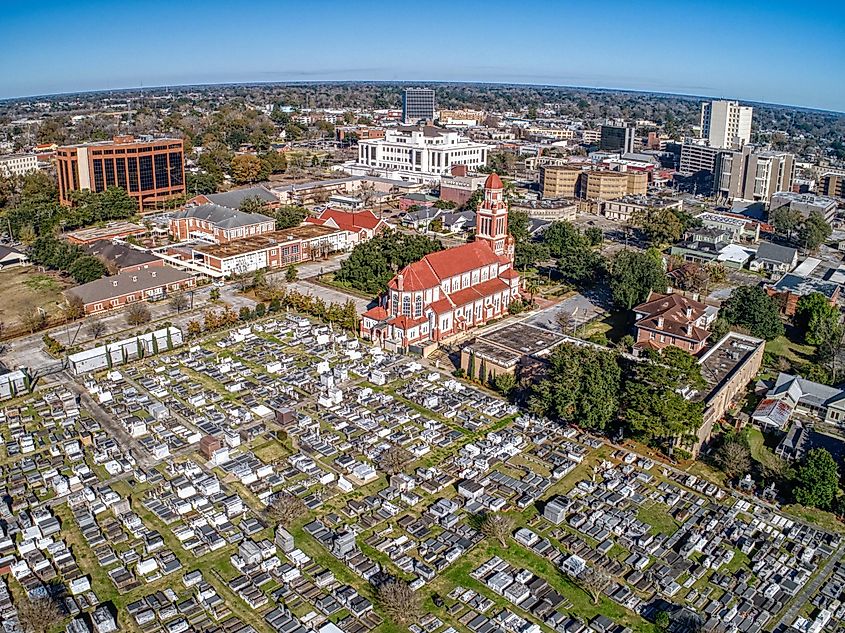 The city of Lafayette is Louisiana's fifth-biggest city. It is located in the southwestern part of the state, along the Vermilion River, and serves as the parish seat of Lafayette Parish.
The Smallest Municipality in Louisiana
New Orleans is the largest municipality in Louisiana in terms of both population and land area at 349 square miles. In contrast, Mound is the state's smallest municipality by population, and Napoleonville is the smallest by area. Mound has a population of only 16 residents and Napoleonville covers an area of just 0.17 square miles.