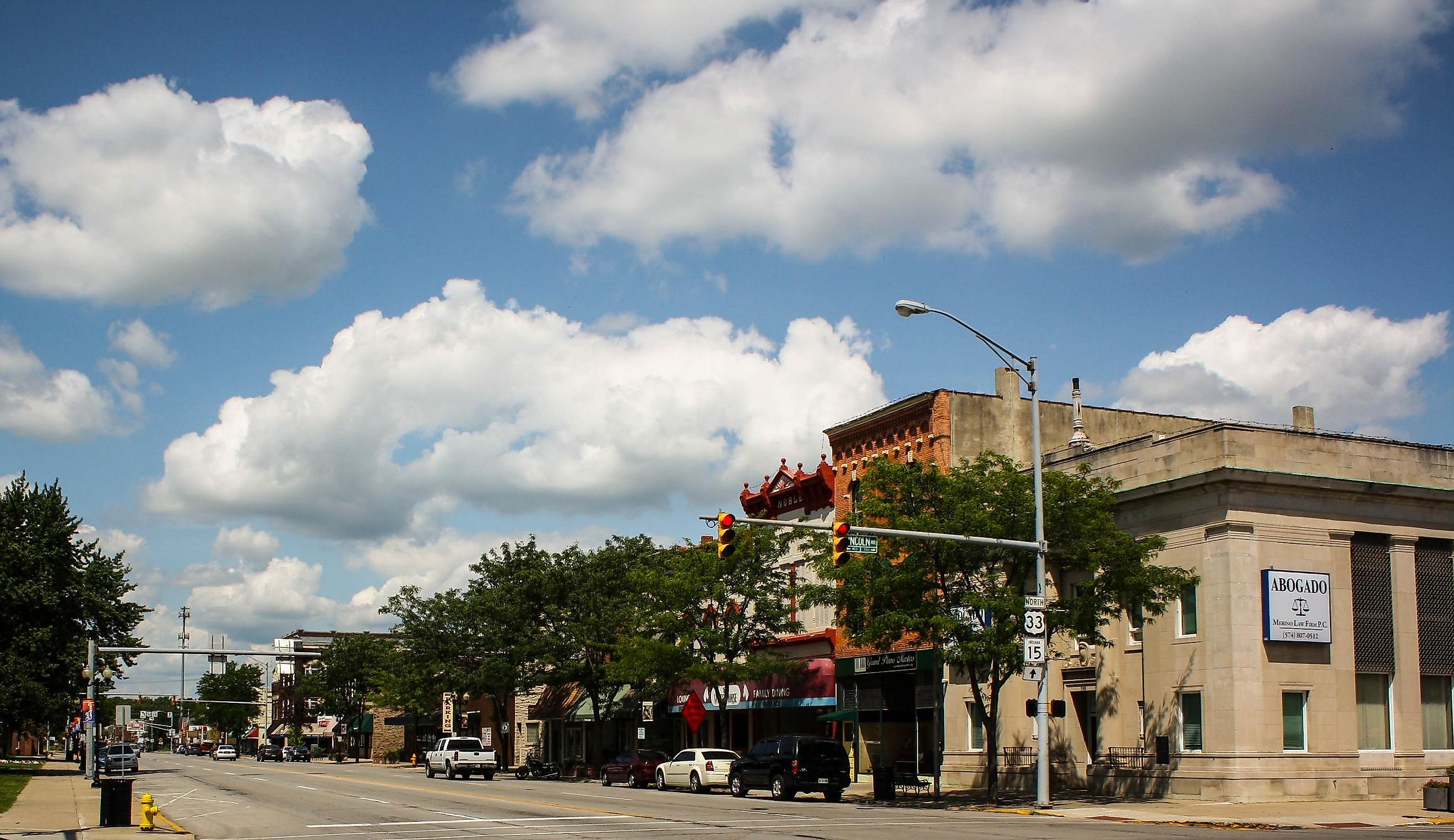 14 Most Scenic Indiana Towns
Whenever one thinks of visiting Hoosier State, Indianapolis - its capital and largest city, is the first place that comes to mind. However, outside the urban reach of Indiana's populated cities, there are innumerable scenic towns sprinkled all over this Midwestern US State. Each of these idyllic towns has its distinctive charm, boasting picturesque natural surroundings, numerous admirable ancient architectures, lively art scenes, a variety of locally-owned businesses, and unique annual celebrations. So, whether you are looking for a place to spend a relaxing vacation or a quick weekend getaway, these scenic Indiana towns are worthy to include in your itineraries.  
Williamsport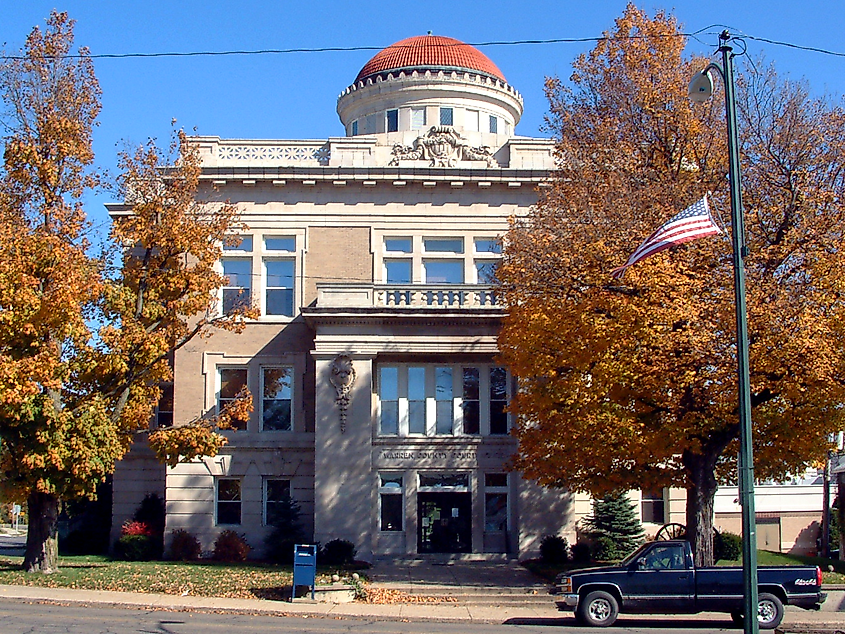 Platted by William Harrison in December 1828, this Warren County seat is situated along State Road 28 in Washington Township, close to the banks of the beautiful Wabash River, just a few miles northwest of Attica. Once referred to as "Side-Cut City" and "Bingy," Williamsport is one of the state's oldest still-operating towns. The town's most prominent attraction is the 90-foot-tall Williamsport Falls, located at the heart of the town and considered Indiana's highest free-falling waterfall. Old-school architecture fanatics must visit the Williamsport Presbyterian Church, Kent & Hitchens House, and Warren County Courthouse. Outdoor lovers can enjoy various water-based recreation activities along the Wabash River.
Madison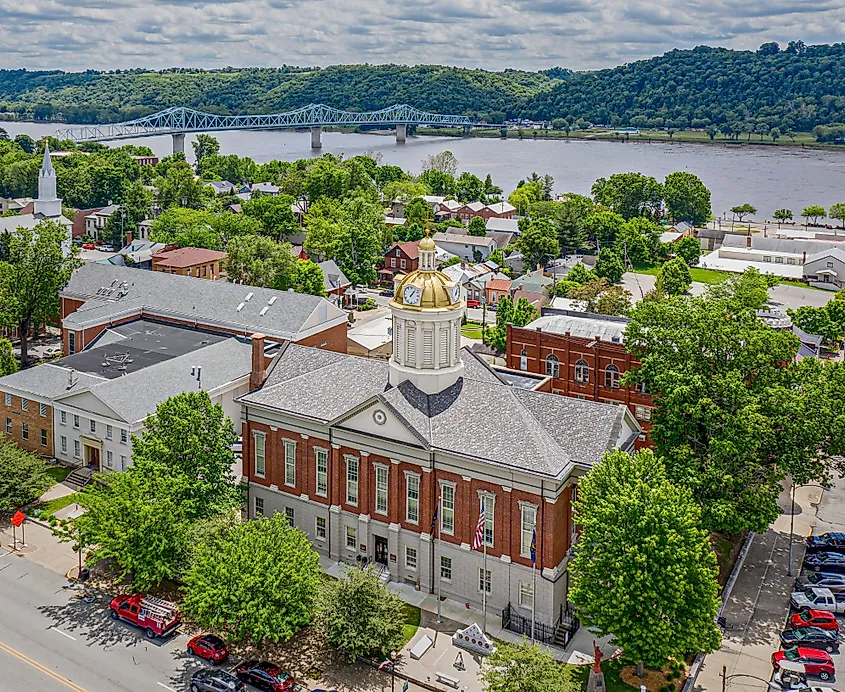 Named after President James Madison, who played a crucial role in drafting the "Constitution of the United States," this quaint town located along the Ohio River serves as the administrative center of Jefferson County. Madison's entire downtown, containing over 1,700 contributing structures in Greek Revival, Federal, and Italianate architectural styles, has been designated a National Historic Landmark District. Some of these prominent buildings include the Lanier Mansion, Shrewsbury-Windle House, the 1895 Railroad Depot, Jefferson County Historical Society Museum, etc. About 370,000 tourists yearly visit the adjacent 1,416-acre Clifty Falls State Park, which features the Clifty Creek Canyon in addition to the different waterfalls (Big Clifty Falls, Little Clifty Falls, Hoffman Falls, and Tunnel Falls) on the Clifty Creek. Throughout the year, Madison hosts several events such as the Madison Regatta, H1 Unlimited hydroplane boat race, Halloween Festival, Mayor's Movies In The Park, the Fourth of July Parade & Firework Extravaganza, and a Very Merry Madison Christmas.
Nashville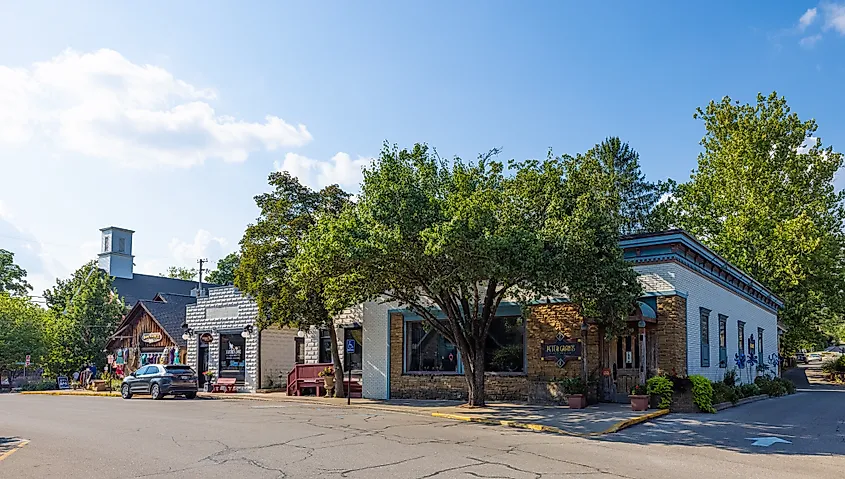 Brown County's seat, Nashville, named after its more popular namesake (Nashville, Tennessee), is situated in Washington Township in the state's south-central portion, about 40 miles south of Indianapolis. Initially called Jacksonburg, this adorable town is best known for being the epicenter of the Brown County Art Colony – one of the most acclaimed art colonies of the Midwest. Artists, photographers, and local and international tourists are attracted to the innumerable locally-owned specialty shops, clothing boutiques, galleries, antique stores, wineries, entertainment venues, and eateries that line the Downtown. Nature lovers will surely be captivated by the stunning fall and spring sceneries, as well as the rustic settings of the adjoining Brown County State Park and Yellowwood State Forest. Located about 10 miles west of Nashville, The T.C. Steele State Historic Site, which served as the studio and residence of the famed Indiana artist Theodore Clement Steele, is also open for public viewing. Nashville celebrates many annual festivals like the Brown County Bluegrass Festival, Brown County Rock & Mineral Show, Corn Maze Beer Fest, Harmony Valley Music Festival, and the Festival of Lights.
Goshen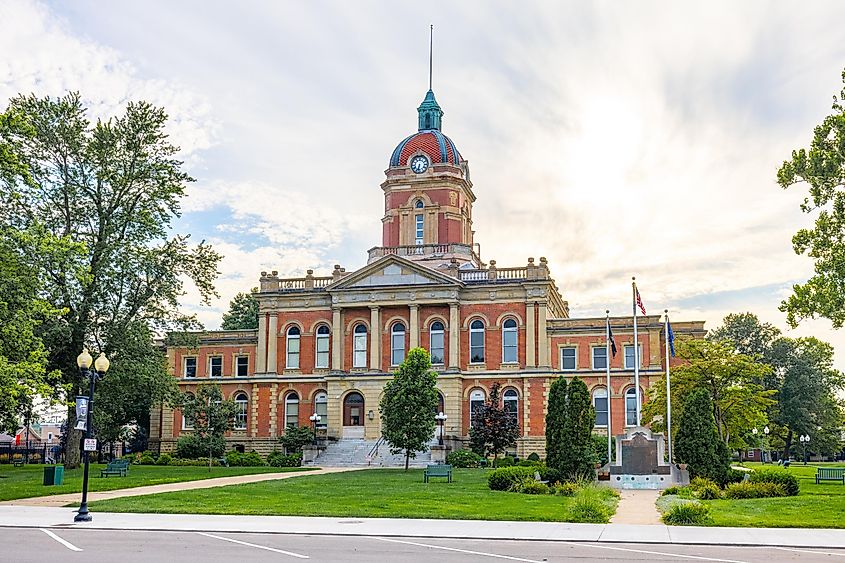 Nicknamed "The Maple City," Goshen, the seat of Elkhart County, is located along the Elkhart River in Indiana's Michiana region, about 25 miles southeast of South Bend. Apart from being home to Goshen College, the town's economic mainstay is its well-known recreational vehicle and accessories manufacturing industry. Stroll through Goshen's colorful downtown and browse the painstakingly restored landmark properties, including the Elkhart County Courthouse and the scores of gift shops, boutiques, bars, cute cafes, top-class diners, and entertainment venues. When in town, visit the various city parks featuring greenways and several miles of biking trails, the Elkhart County Fairgrounds, where the annual Elkhart County 4-H Fair is held, and the First Fridays program that takes place on the first Friday of each month at the heart of the downtown.  
Aurora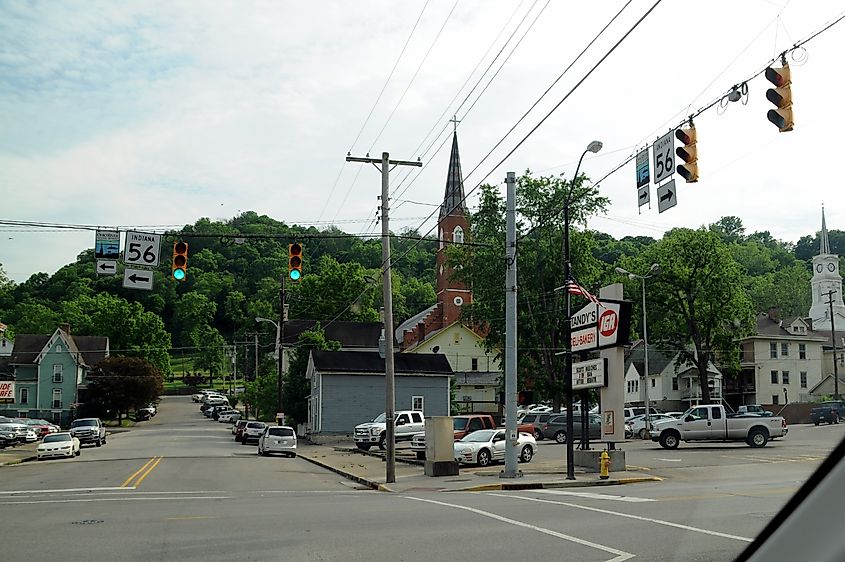 Christened after the Roman Goddess of dawn, Aurora is a small town along the Ohio River in Dearborn County's Center Township, about 35 miles west of Cincinnati in the state's southeastern corner. Established in 1819 and nicknamed "The City of Spires," Aurora is widely known for its downtown historic district, which features many meticulously preserved properties in various architectural styles, including the ornate Hillforest mansion, Aurora City Hall, First Evangelical United Church of Christ, George Street Bridge, Aurora First United Methodist Church, Aurora Public Library, etc. The town also boasts several parks like Lesko Park, Aurora City Park, Gabbard Riverfront Park, Mary A. Stratton Park, Aurora Recreation Community Center, and many more, each with dedicated walking trails and ample outdoor recreational opportunities. Every October, the town hosts the Aurora Farmers Fair, one of Indiana's oldest festivals comprising a street parade, two entertainment stages, food booths, vendors, and rides.
Metamora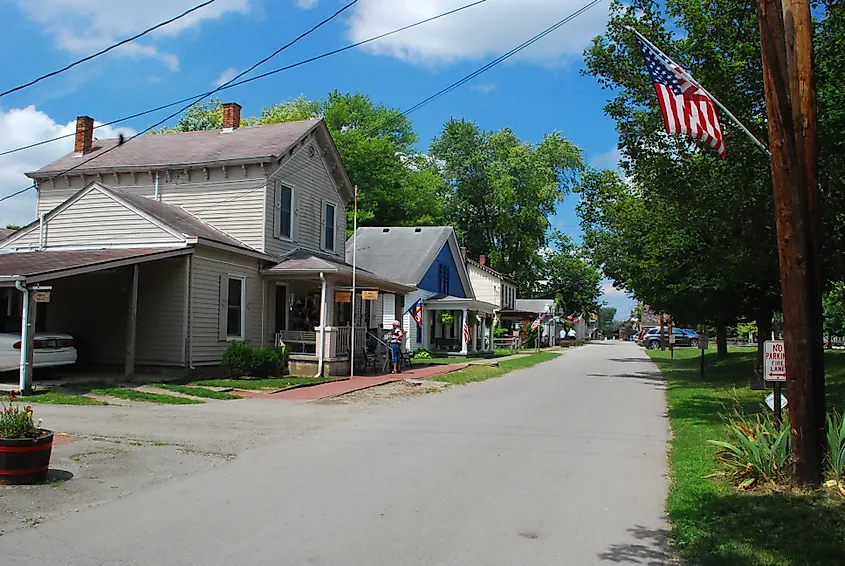 With just 188 inhabitants, Metamora occupies the Whitewater River valley in Franklin County's Metamora Township, about 59 miles southeast of Indianapolis. One can get an insight into the town's fascinating past by touring the state's oldest and still operating Metamora Grist Mill at the Whitewater Canal State Historic Site. Also located in Metamora is the country's sole existing covered wood aqueduct, the Duck Creek Aqueduct, which carries the Whitewater Canal over Duck Creek. Take a train ride from Metamora to Connersville via the heritage Whitewater Valley Railroad, or hike the Whitewater Canal Trail to get unparalleled views of the surrounding region.  
Corydon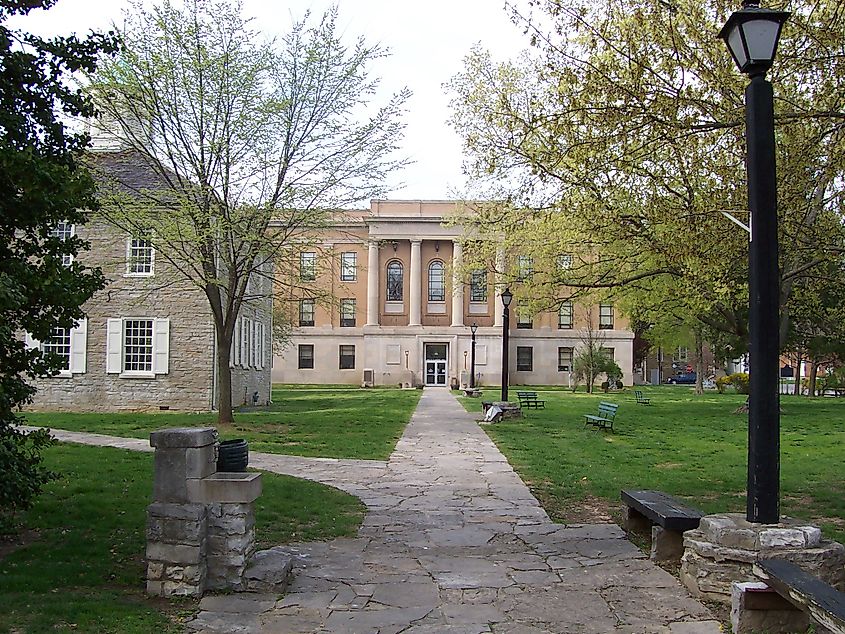 Capital of Indiana Territory from 1813 to 1816, as well as that of the state from 1816 to 1825, Corydon, currently Harrison County's seat, is situated to the north of the Ohio River, approximately 25 miles west of Louisville, Kentucky. A favored southern Indiana tourist destination, Corydon's downtown historic district contains numerous significant structures, such as the first statehouse (Old Capitol), Old Treasury Building, Constitution Elm Memorial, Kintner-McGrain House, and other sites related to the Battle of Corydon. The town also hosts several events, such as the Harrison County Fair in the third week of June at the Harrison County Fairgrounds, Friday night band concerts, bluegrass music performances, an annual reenactment of the Battle of Corydon, and an annual Halloween parade. The O'Bannon Woods State Park and the Haywood Nature Reserve offer nature lovers opportunities for hiking, mountain biking, horseback riding, birdwatching, and zooming through the canopy on a zip line.
Angola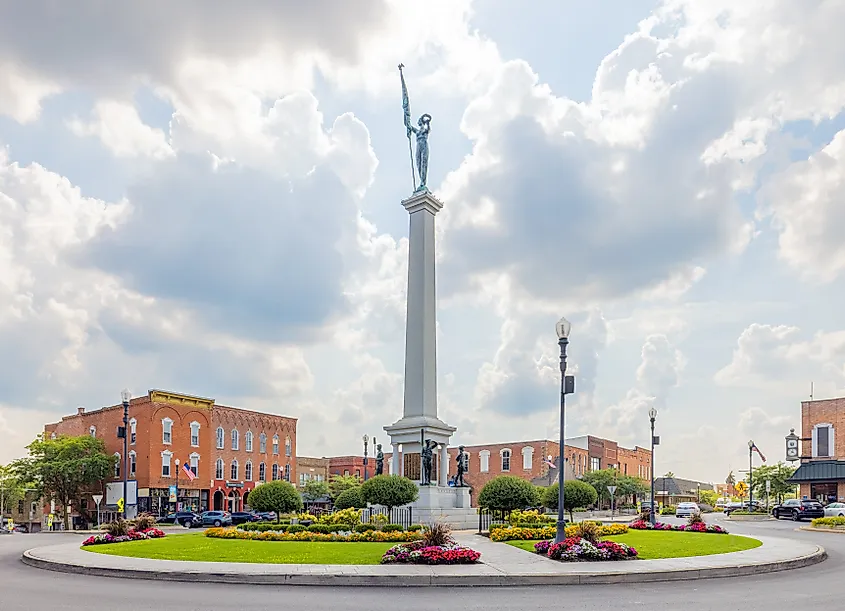 Founded in 1838 by Cornelius Gilmore and Thomas Gale, Angola is a pretty town in Steuben County's Pleasant Township in the state's extreme northeastern corner. Home to a population of about 9,340 inhabitants and serving as the county's administrative center, Angola's most prominent attraction is its downtown traffic circle ("The Mound"), at the center of which is a 67-foot-tall monument dedicated to those from Steuben County who fought in the American Civil War. The Angola Commercial Historic District comprises 49 contributing structures, such as the Steuben County Courthouse, Steuben County Jail, Angola City Hall, First Congregational United Church of Christ, etc., in addition to several small locally-owned businesses lining the streets of the downtown. Located 5 miles north of Angola, the 1,260-acre Pokagon State Park along the pristine Lake James is an outdoor lover's paradise.  
Stinesville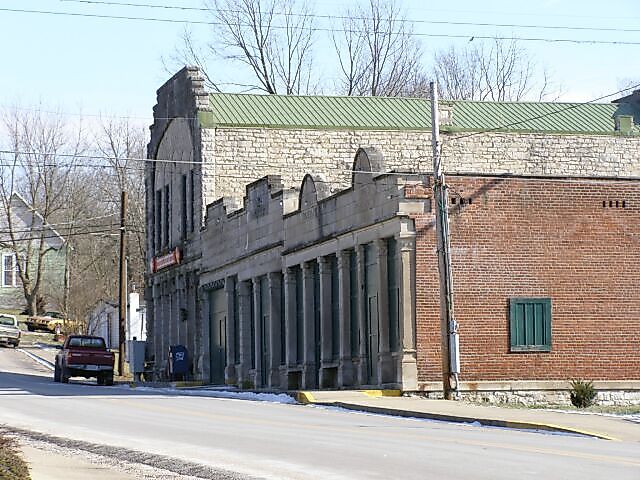 A tiny community in Monroe County's Bean Blossom Township, Stinesville, forms a part of the Bloomington Metropolitan Statistical Area along the eastern side of Jacks Defeat Creek, about 14 miles northwest of Bloomington. The National Register-listed Stinesville Commercial Historic District features five adjacent limestone-faced commercial buildings on Main Street constructed between 1886 and 1894 in Renaissance Revival and Romanesque Revival architectural styles. The town authorities recently offered a block of four such commercial buildings for $1 to anyone who could stabilize and restore such buildings. However, with only 203 inhabitants, it is hard for potential developers to make the initiative work.
New Harmony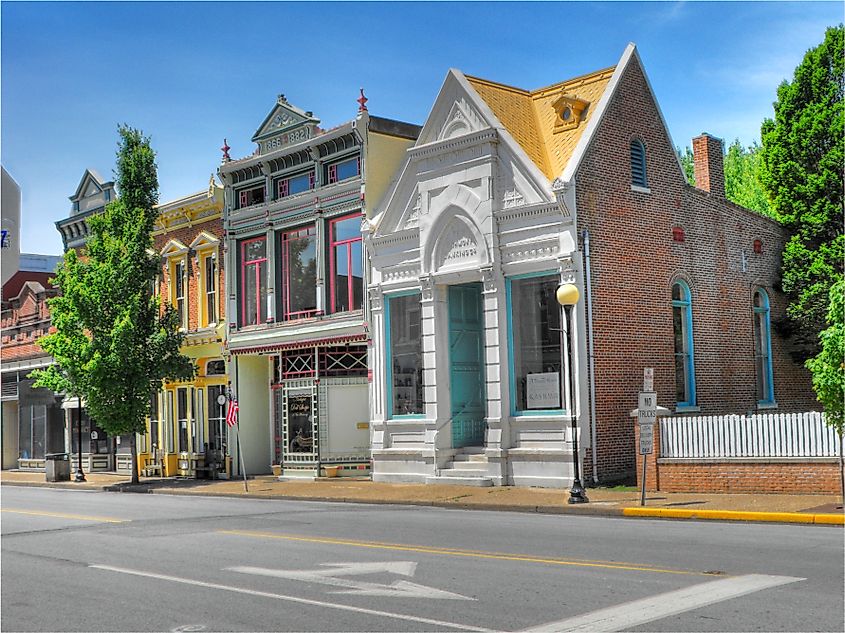 Established in 1814 by the Harmony Society, this cute midwestern town in Posey County's Harmony Township is located along the Wabash River about 28 miles northwest of Evansville. After the Harmonists returned to Pennsylvania, the town became the home of Owenists and gradually developed into a nationally significant scientific and educational center. Travelers at the New Harmony Historic District must begin their walking tours from the Atheneum Visitors Center and then visit the district's multiple restored Harmonist and Owenite landmark structures, such as George Bentel House, Mattias Scholle House, Amon Clarence Thomas House, Ludwig Epple House, and many more. Also, explore the Harmonists Labyrinth, Cathedral Labyrinth, Roofless Church, Tillich Park, Our Lord's Woods, the Workingmen's Institute & Library, and the neighboring Harmonie State Park. Every year, New Harmony organizes Heritage Artisans Week, "A Walk Into The Past," Kunstfest, Harvest Craft Fair, New Harmony's Community Halloween Party, and Christmas in New Harmony.
French Lick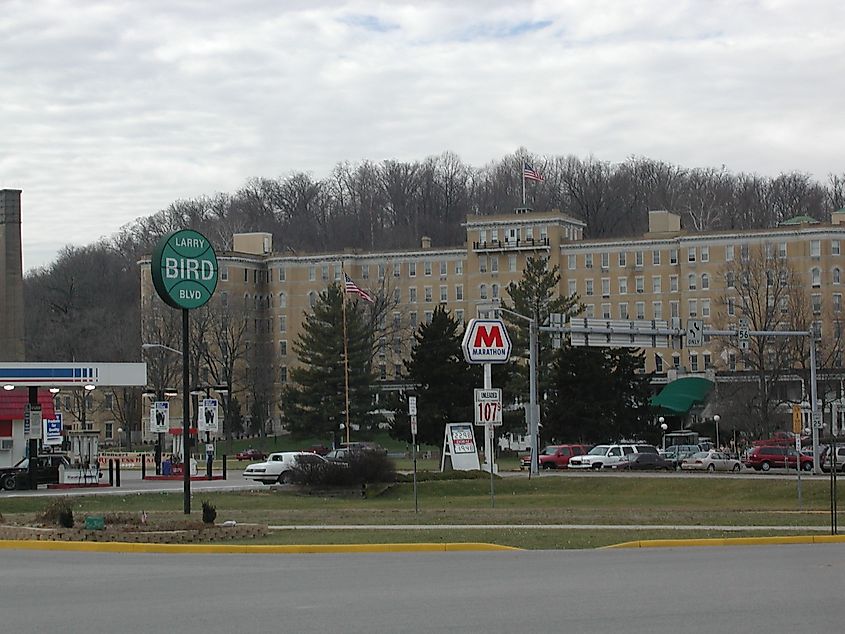 Initially a French trading post constructed close to a salt lick, French Lick is a lovable resort town in Orange County's French Lick Township, about 50 miles northwest of Louisville, Kentucky. The French Lick Scenic Railway offers incredible views of the surrounding landscapes as it makes its way past captivating geological features, an 1850s log cabin, and the 2200-foot-long Burton Railroad Tunnel through the Hoosier National Forest. Visitors can learn about the area's intriguing past at the French Lick West Baden Museum, discover the West Baden Springs Hotel, check out the uncountable attractions at the French Lick Springs Hotel, play a round of golf at Pete Dye Course, and take a wine cruise at the nearby Patoka Lake.
Franklin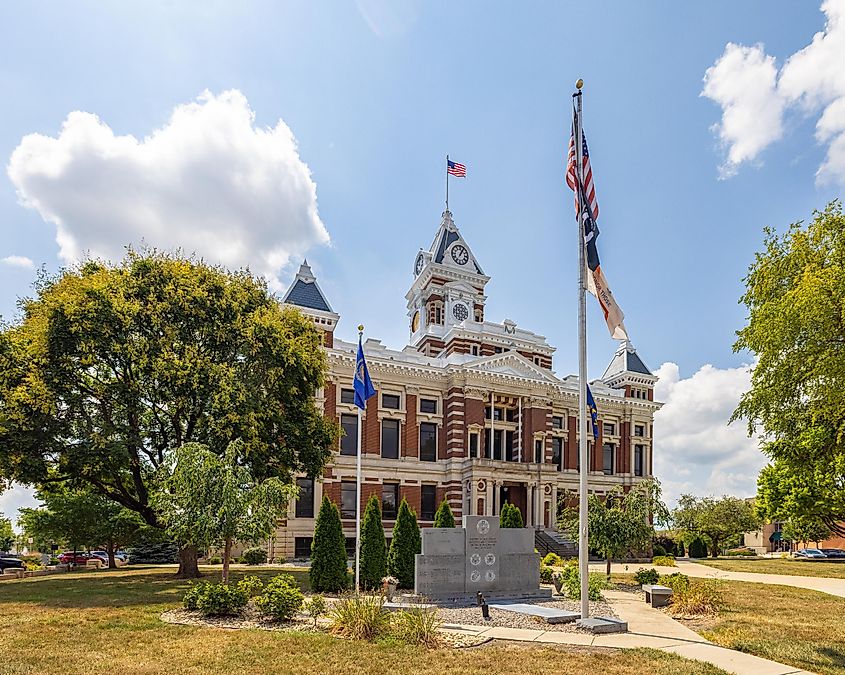 Named after the American polymath Benjamin Franklin, this Johnson County seat, home to the reputed Franklin College, is approximately 20 miles south of Indianapolis and 90 miles north of Louisville. Downtown Franklin is noted for its well-maintained old brick homes and Victorian mansions like the Johnson County Courthouse, Artcraft Theatre, Bethel African Methodist Episcopal Church, Johnson County Museum of History, etc., along with an assortment of vintage shops, locally-owned boutiques, toy stores, coffeehouses, and diners suiting all taste buds. Throughout the town, the Franklin Parks & Recreation Department maintains several miles of walking trails that link various parks, public pools, libraries, and community centers.  
Santa Claus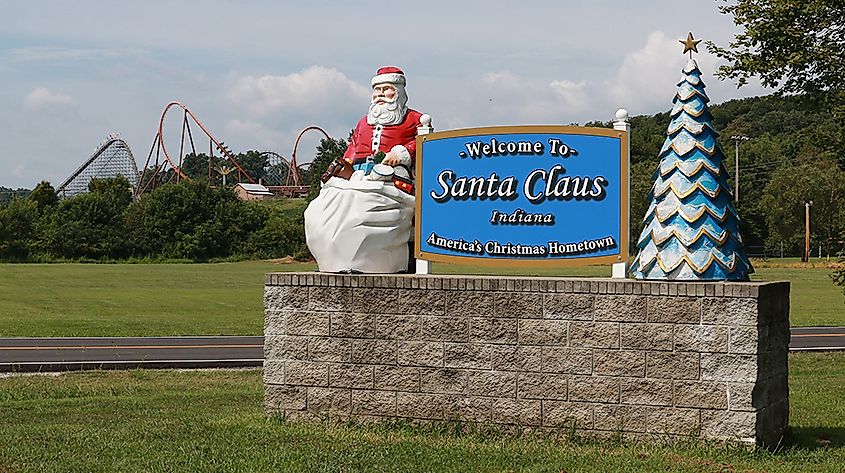 An enchanting Christmas-themed town in Southwestern Indiana's Spencer County, Santa Claus is about 38 miles east-northeast of Evansville. Throngs of vacationers flock annually to admire the town's numerous Santa-theme attractions like the Santa Claus Museum & Village, Santa's Candy Castle, the 1935 Santa Statue, the Santa Claus Post Office, and Santa Claus Land of Lights. Adventurists must visit the Holiday World & Splashin' Safari, featuring wooden roller coasters, a variety of live entertainment, and games divided into four sections: Fourth of July, Thanksgiving, Halloween, and Christmas. The Splashin' Safari waterpark has long water coasters (Wildebeest and Mammoth), water slides, raft rides, and various water-based attractions. Merrymakers can spend some quality time at the Sun Outdoors Lake Rudolph in addition to the adjacent Lincoln State Park and Lincoln Boyhood National Memorial.
Shipshewana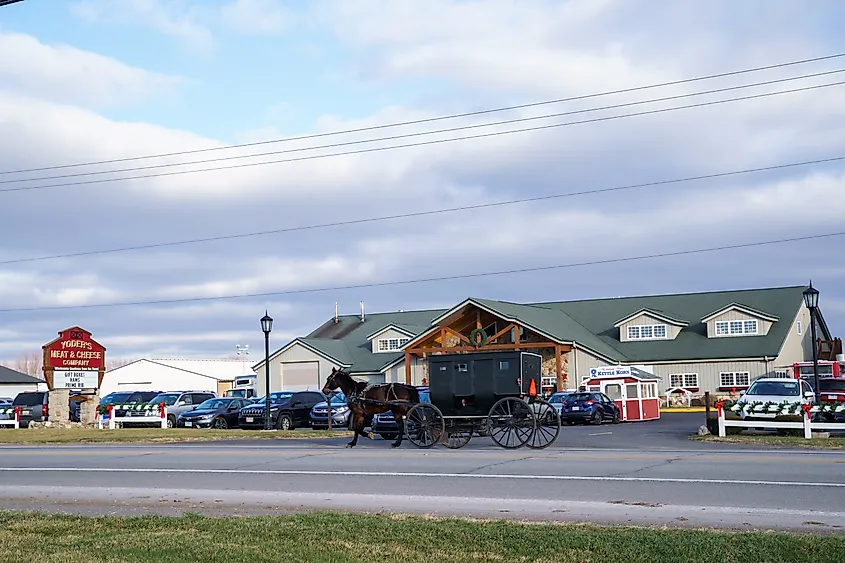 A pleasant Amish community in LaGrange County's Newbury Township, Shipshewana, named after a native Potawatomi Indian Chief, is situated a little more than two hours from Chicago. Celebrated for its picturesque countryside views, travelers visiting this quintessential Midwestern gem can enjoy horse-drawn carriage tours or take a leisurely stroll through the downtown to admire the Victorian architecture and browse an array of vintage stores, specialty shops, stylish boutiques, local bakeries, and coffee shops. The Menno-Hof Amish & Mennonite Museum, Hosteler's Hudson Auto Museum, Blue Gate Theatre, Shipshewana Event Center, and Dutch Creek Farm Animal Park are some of the town's noteworthy attractions. Shipshewana boasts the Shipshewana Flea Market, one of the biggest outdoor flea markets where dozens of independent vendors sell a wide variety of items. Outdoor lovers can enjoy countless water-based recreational activities at the pretty lakes surrounding the town and witness impressive handiwork at the annual Shipshewana Quilt Festival.
From the attractive town of Nashville – the hub of Brown County Art Colony, to Madison, which boasts the country's most extensive contiguous National Historic Landmark District, the nation's 38th-largest and 17th-most populous state is packed with many exquisite towns that showcase the true beauty of the Hoosier State. These gorgeous towns with splendid historic architecture, excellent nature trails, family-friendly attractions, diverse cultures, and a multitude of recreational options are the perfect locales to plan an unforgettable, fun-filled vacation with your dear ones.