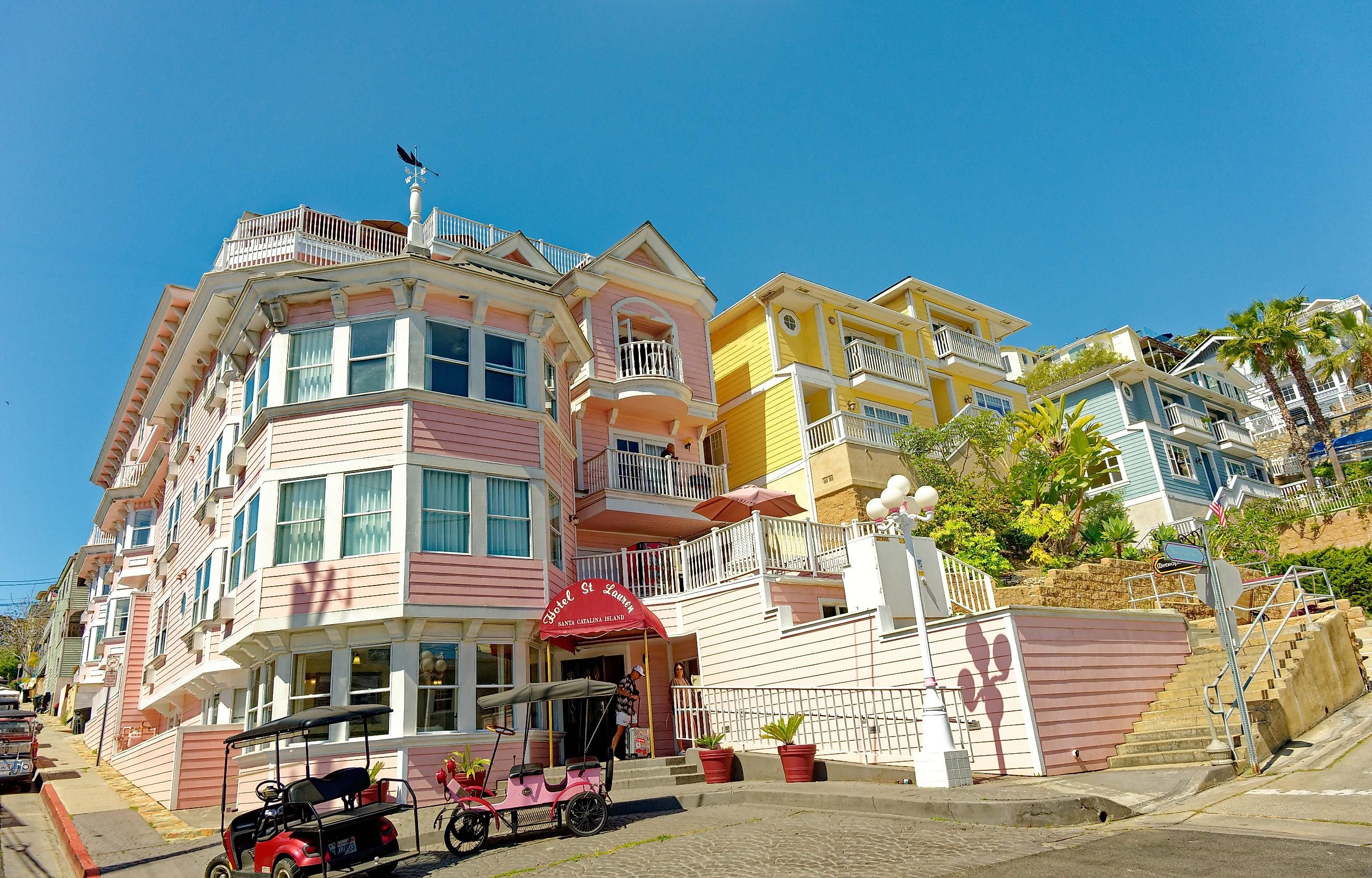 12 Most Beautiful Small Towns In Southern California That You Should Visit
California is one of the most popular travel destinations in the world. Dotted with metropolitan centers from Los Angeles to San Francisco and featuring miles of coastline along the Pacific Ocean, The Golden State has plenty of drawing power. Come for the sun and sand but stay for the spots between the major urban centers. Southern California has plenty of small, charming towns that are waiting to steal your heart. Visit some of the many artistic retreats and coastal surfer getaways in the Southland. The towns of Southern California are as diverse as the state itself.
Carpinteria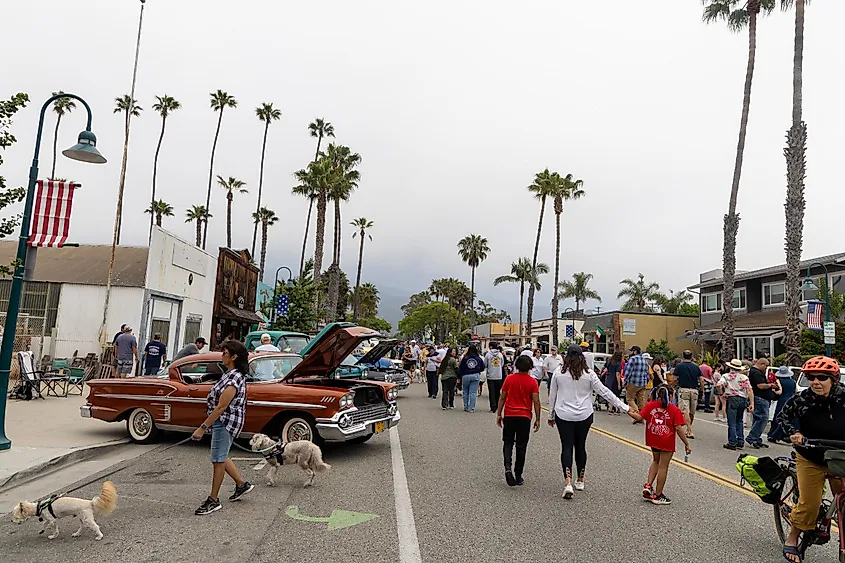 This seaside town is the perfect blend of picturesque beaches with an honest, genuine atmosphere. Southern California sometimes gets a reputation as cliquey and pretentious, but not Carpinteria. Besides hanging out by the beach and watching the waves roll in, the town is also host to the California Avocado Festival, the largest free musical festival in the state. For an on-trend and eco-friendly mode of transport, visit Carpinteria on Amtrak's Pacific Surfliner line. 
Visitors can and should spend some time at the town's beaches. Whether reading a book or working on your tan, Carpinteria State Beach and Rincon Point State Beach are the perfect places to spend the day. Carpinteria's beaches are popular with a plethora of watersports enthusiasts and it is not uncommon to see windsurfers out in the water. Carpinteria has plenty of tasty places to eat like Teddy's by the Sea and Giannfranco's Trattoria.
Santa Ynez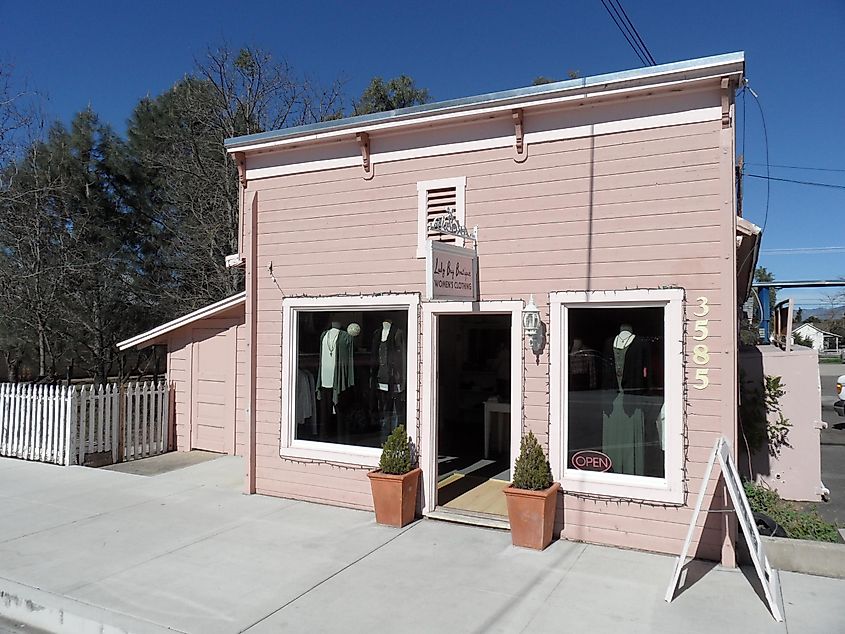 This cowboy town has a surprising air of sophistication. Santa Ynez is found in the heart of Santa Barbara Wine Country. If some of the finest wine in the state is not enough to win you over, the town's interesting blended character should do the trick. Santa Ynez feels like the place where two worlds meet at times, where modern 21st-century buildings and 1800s-era saloons, stores, and hitching posts showcase a bygone era.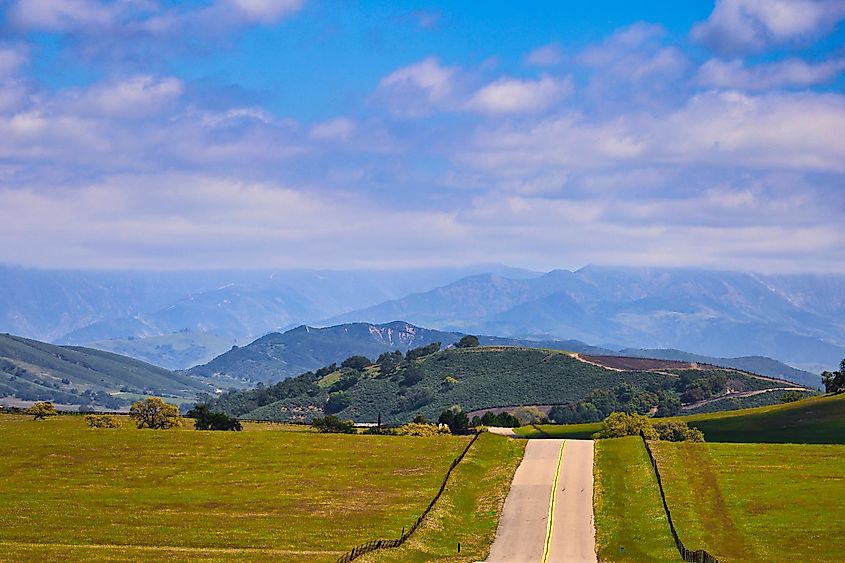 Make no mistake, Santa Ynez has all the conveniences of the modern world. The Santa Ynez Valley Historical Museum informs visitors about the pioneering settlers of the Santa Ynez Valley. In terms of dining, S.Y. Kitchen has a modern take on classic Italian dishes served inside a California farmhouse. Santa Ynez makes the most of its many vineyards with events. like Art Spot on Wheels. Learn to paint the California landscapes and the hills of wine country.
La Jolla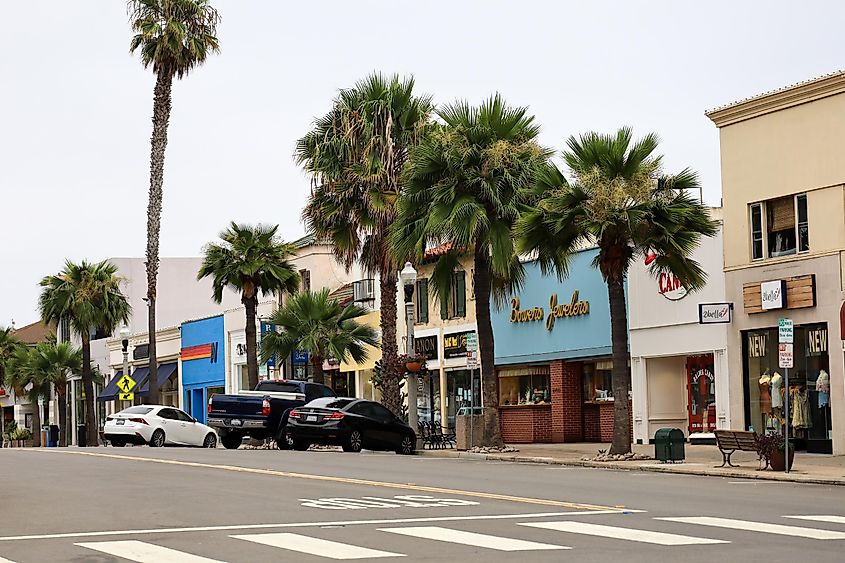 Friendly yet upscale, scenic yet quaint, La Jolla's variety makes it one of the best towns in San Diego County. La Jolla is full of wonderful little shops and galleries to explore. Visitors to the Edna Pines Gallery will have the chance to speak to the artist herself about her pieces, while Warwick's is one of the best-known independent bookstores in San Diego. Shop for stationery, novels, and more. Fret not, it is not all boutiques in La Jolla. There are also major retailers like Lululemon and Apple for more substantive purchases.
La Jolla has a seven-mile coastline and plenty of beaches. Many people use the town as a launching pad to explore San Diego, but La Jolla has plenty of attractions to keep you entertained. Black's Beach is popular with surfers–and some nudists–while La Jolla Shores is great for families and may be one of the best all-around beaches. La Jolla Cove is a wonderful place to snorkel and scuba due to its plentiful and exotic marine life.
Two Harbors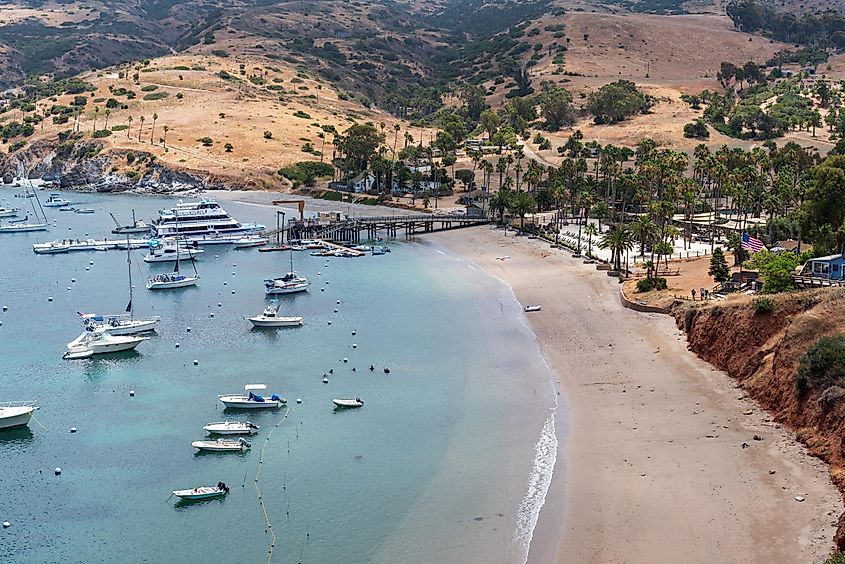 Found on the western portion of Santa Catalina Island, the remote town of Two Harbors can only be reached by an hour-long boat ride or by helicopter. In Two Harbors, the sea is never far and the famed Catalina island bison can be found wandering its 62 miles of beaches. When in Two Harbors, try the Buffalo Milk cocktail, a local specialty. Or, feast on a Bison Burger at the Harbor Reef Restaurant while looking out at the harbor from its large patio. Not to worry, no bison are harmed (or milked) at any Catalina dining establishments.
Only 22 miles from the California mainland, Two Harbors seems like a world unto its own. Calling ziplining a popular recreational activity in Two Harbors would be an understatement. Paddleboarders, kayakers, and scuba divers will also be pleased with the opportunities presented by its beaches. You will naturally want to rent equipment and Two Harbors Dive Shop is the perfect place to do so. 
Morro Bay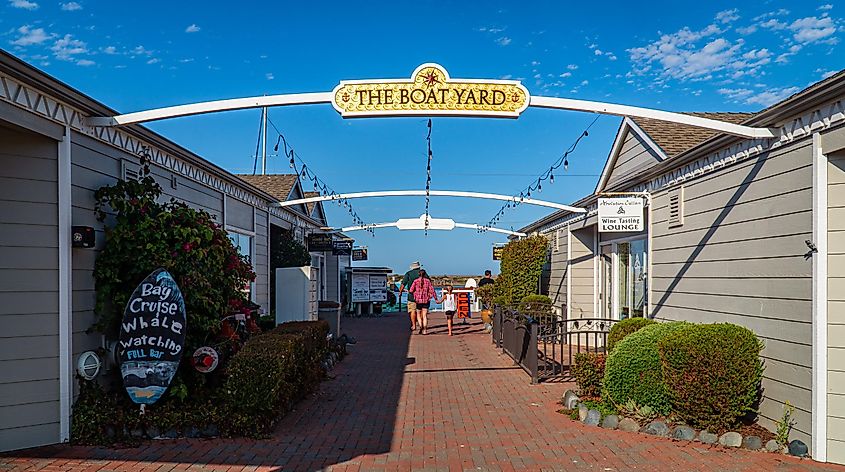 This coastal town is an outdoor enthusiast's dream, featuring more activities than you can shake a paddle at. Morro Bay is found north of San Luis Obispo and sometimes evokes the nation of Gibraltar due to its most iconic landmark: Morro Rock. The State Historic Landmark is a now-extinct volcano turned bird sanctuary. It is an important marine navigational aid and helps to give this lovely California town the unique character it enjoys today.
There is more to Morro Bay than the rock, however. The food here is worth raving over, especially if you like seafood. Morro Bay has two sustainable oyster farms and places like The Galley Seafood Grill and Dutchman's Seafood House are sure to knock your socks off. Renting a bike to explore Morro Bay and the coast is highly encouraged, as is visiting its pristine beaches. Morro Rock Jetty Beach especially provides visitors with great photo opportunities.
Avalon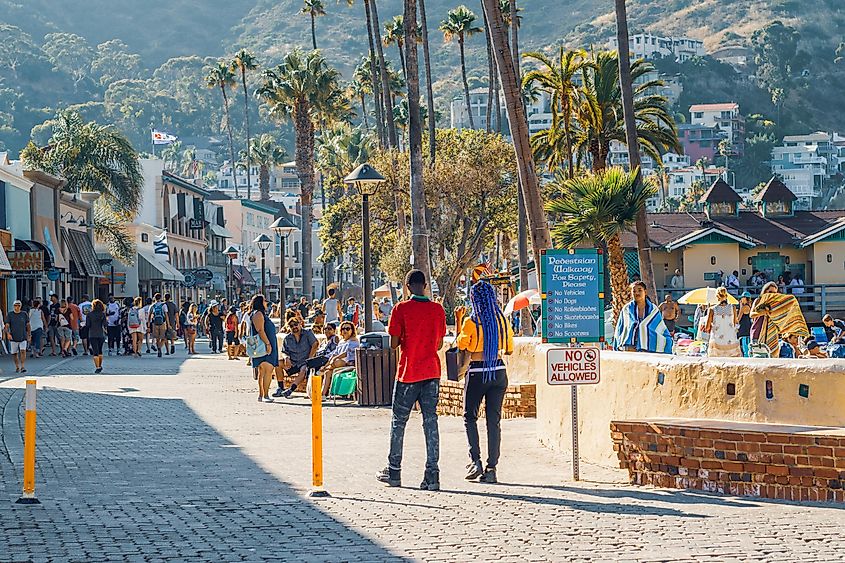 Also found on Catalina Island, Avalon is a secluded island town which is more than worth the effort of reaching. Exit the ferry and you are met with views of the harbor, the Green Pleasure Pier, and the town's casino. The seaside atmosphere is contagious in Avalon, the type of town where deadlines and hard stops seem to not exist. The island feels like a world away from the traffic jams and smog of Los Angeles. First-timers will enjoy strolling down Crescent Avenue which features boutique shops, cafes, and a stunning tile Serpentine Wall.
Avalon's has great dining opportunities and places like Bluewater Grille and Buffalo Nickel serve freshly caught seafood and produce every day. It is hard to get away from the water in Avalon, but the Wrigley Memorial Botanical Garden at the edge of town is certainly one way. The island has it all, but Catalina is certainly all about the water. Almost 90 percent of this beautifully maintained island is a nature preserve so scuba divers and snorkelers should visit one of the diving supply operators in town and get to see the plentiful marine life first-hand. 
Kernville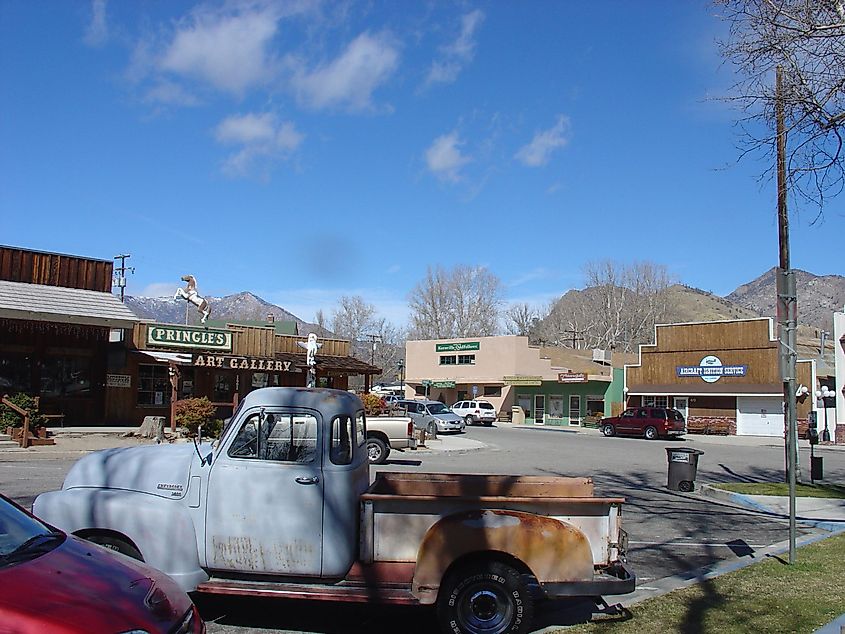 Kernville is everything you would want in a mountain town. Small but beautiful, Kernville is easily accessible as it is found at the edge of the Sierra Nevada Mountains. Kernville is hardly a one-horse town. There is a broad swathe of activities for visitors to partake in here. The town boasts biking, hiking, rafting, and camping opportunities in spades. Access to the Kern River is easy and encouraged: Kernville has the best rafting in the state according to some.
There is excellent hiking to be had in Kernville. Tall mountain ridges crest in every direction, giving the town a truly remote feel. North of town, visiting the Sequoia National Forest transports you to a land of giants. The Needles are a geological oddity rock formation 40 miles north of Kernville at the edge of the upper Kern River Valley. Isabella Lake is a 20-minute drive if lazing by the water is more your thing. After a day of paddling, hiking, and biking, Kern River Brewing Company is the perfect place to kick back and relax. The award-winning brewery was called the best small brewery in America in 2019, and it.
Los Olivos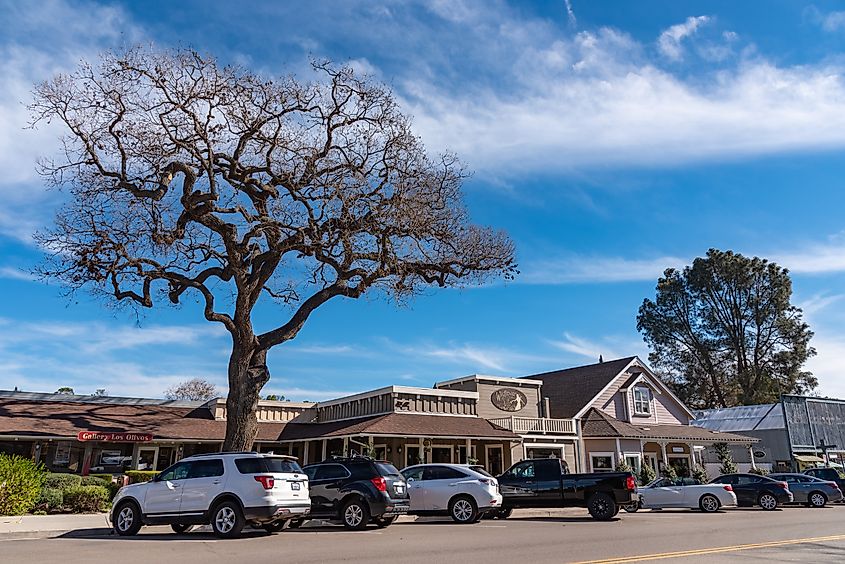 The town of Los Olivos is another Santa Ynez Valley gem that aims to please, especially if you like wine. Like most California towns, visitors to Los Olivos will find spectacular galleries, gourmet restaurants, and vineyards galore. There are nearly 30 wineries to explore in and around town. Beckmen Vineyards specializes in Rhone varietals and their property features a duck pond and a cute gazebo. It is hard to go wrong with wineries in the valley, however. In Los Olivos, every weekend is a wine-fest.
Gallery Los Olivos features the work of over 40 local artists and should be checked out. Acrylic and oil paintings of the stunning Southland landscapes meet wood carvings in this delightful boutique gallery. For all your immediate needs, Los Olivos General Store is the place to go for locally-made products and barbecues. In October, Los Olivos hosts is Day in the Country event which features a fun run, food trucks, a parade, and plenty of grape.
Wrightwood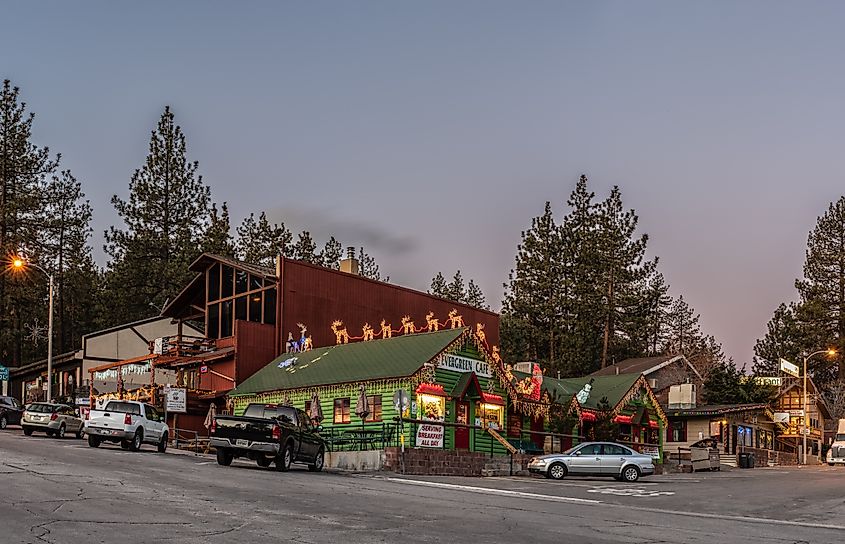 The two main reasons people visit Wrightwood are serenity and snow. The town sits high above the beaches of Malibu and San Diego in the San Gabriel Mountains, though it is easily accessible from Los Angeles by car. If the urban sprawl of L.A. County is getting to you, Wrightwood may be the perfect place to detox. Wrightwood is quiet, very quiet (at least until December). Let the restorative sounds of the wind whistling through tree branches replace the honks and clanks of urbanity in this mountain getaway.
Underrated and underappreciated, Wrightwood has so much to do for a town of 4,400. Skiers from around the state and beyond arrive in droves with the first snowfall and there are plenty of events too. Car shows, farmers markets, and parades of lights make Wrightwood a small but very much alive town. If you are visiting outside of skiing season, Wrightwood has some great hiking to keep you occupied. The Pacific Crest Trail which begins down in Mexico passes through Wrightwood and continues to Canada.
Ojai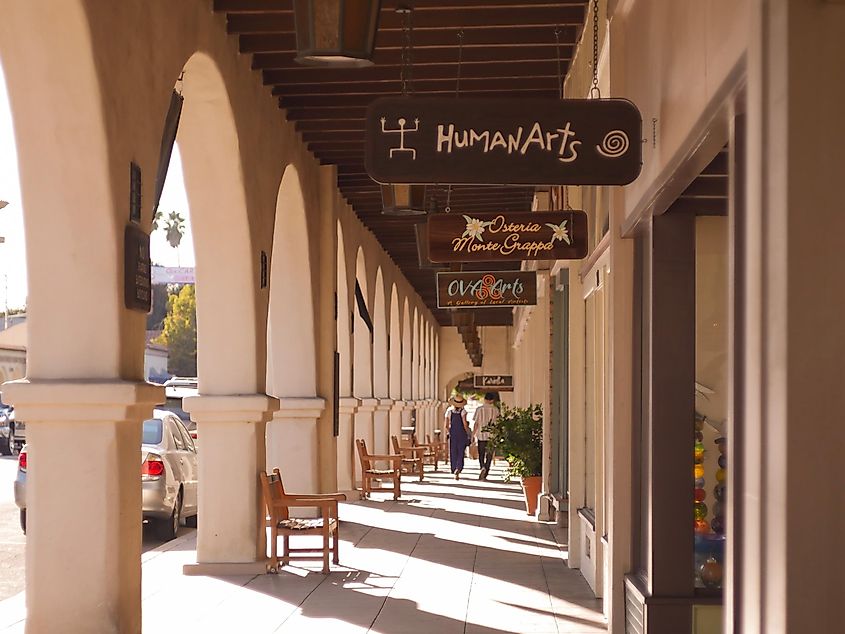 The town of Ojai is among California's best. From its dirt trails and country roads, visitors can often spy dreamy sunsets of pinks and oranges. Ojai has long been an artistic retreat, called home by the likes of Otto Heino and Beatrice Wood, and it feels like one. The town was originally built like so many saloon towns of the old west but was rebuilt in the Spanish style after a fire in 1917. The town has been breaking hearts and inspiring artists ever since.
The area features several restorative hot springs for the weary traveler. Some can be found inside the Los Padres National Forest which nearly exceeds 2 million acres in size. Hiking and bicycle trails abound in Ojai. For a more motorized experience, Cloud Climber Jeep Tours offers off-road sightseeing expeditions through the California wilds. Lastly, Ojai is home to another fascinating feature: Bart's Books, the largest outdoor bookstore in the world. How quintessentially Californian.
Julian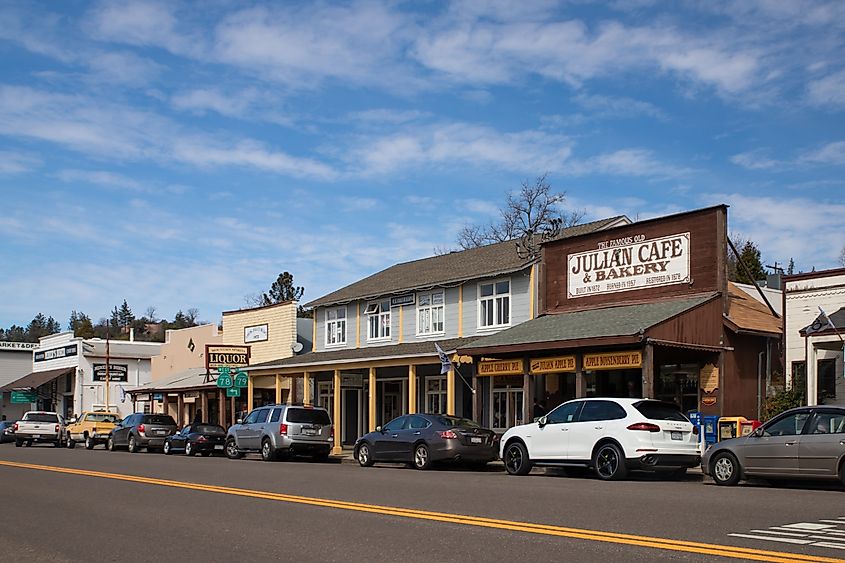 The former mining town is a current-day gem in San Diego County. Today, Julian may best be known for its apples and the jaw-dropping Cuyamaca mountains surrounding it. People flock to Julian for miles around to pick Jonagold, gala, empire, and red delicious apples from the orchards here. Delicious apple cider, piping hot apple pie, and more can be found at the many bakeries in town if you want to skip the picking part and get right to eating. We will not blame you if that is the case.
Calico Ranch Orchard and Volcan Valley Apple Farm are two U-pick orchards while Wynola Flats sells Julian apples to you ready to go. The Julian Pie Company is just one of many places to get delicious baked treats, though by no means the only one. Before Julian was an apple hub, it was a mining town as we mentioned. You can learn about the town's history before its transformation at the Julian Pioneer Museum.
Lake Arrowhead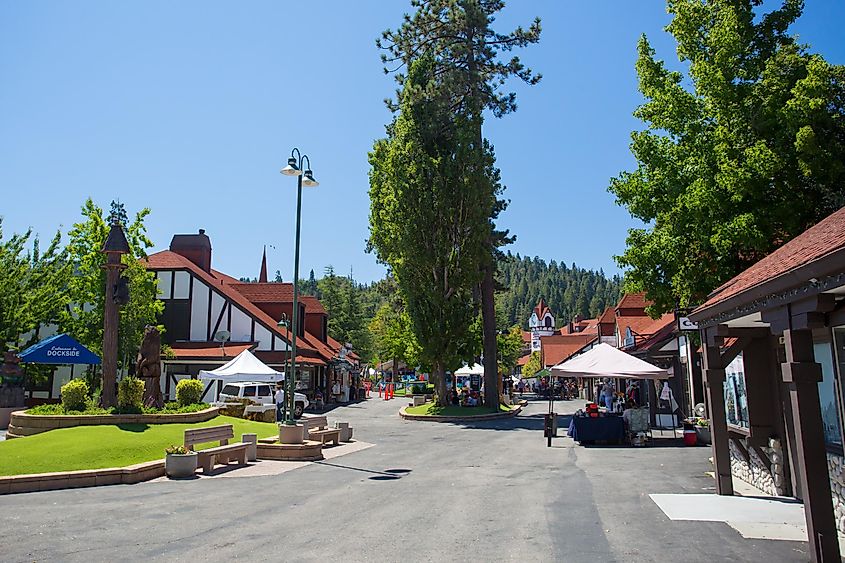 Quaint, cozy, and stunning are some of the words often to describe Lake Arrowhead, the San Bernardino Mountains' best-kept secret. The town is sometimes called the Californian Alps because of the quality skiing that can be had here. There is more to do than carve fresh powder and ogle the scenery, however. Lake Arrowhead hosts events throughout the year like art shows and musical festivals to keep even the homiest of homebodies entertained.
Lake Arrowhead hosts a sizable Oktoberfest celebration in the autumn months, a jazz festival in the summer, and even an antique boat show. If you get hungry, The Saddleback Inn and Grill is the finest dining establishment in town in addition to offering accommodations. Popular activities in Lake Arrowhead include taking a tour on the Lake Arrowhead Queen Paddleboat and ziplining around at the Skypark.
California is a vast expanse of land featuring deserts, rainforests, beachfront, and more. As varied as the state's geography is the settlements can be found there. Surfer hideouts can be found next door to artistic enclaves which are brief drives from sequestered mountain towns. There is so much to explore in Southern California so it is best to start as soon as possible.