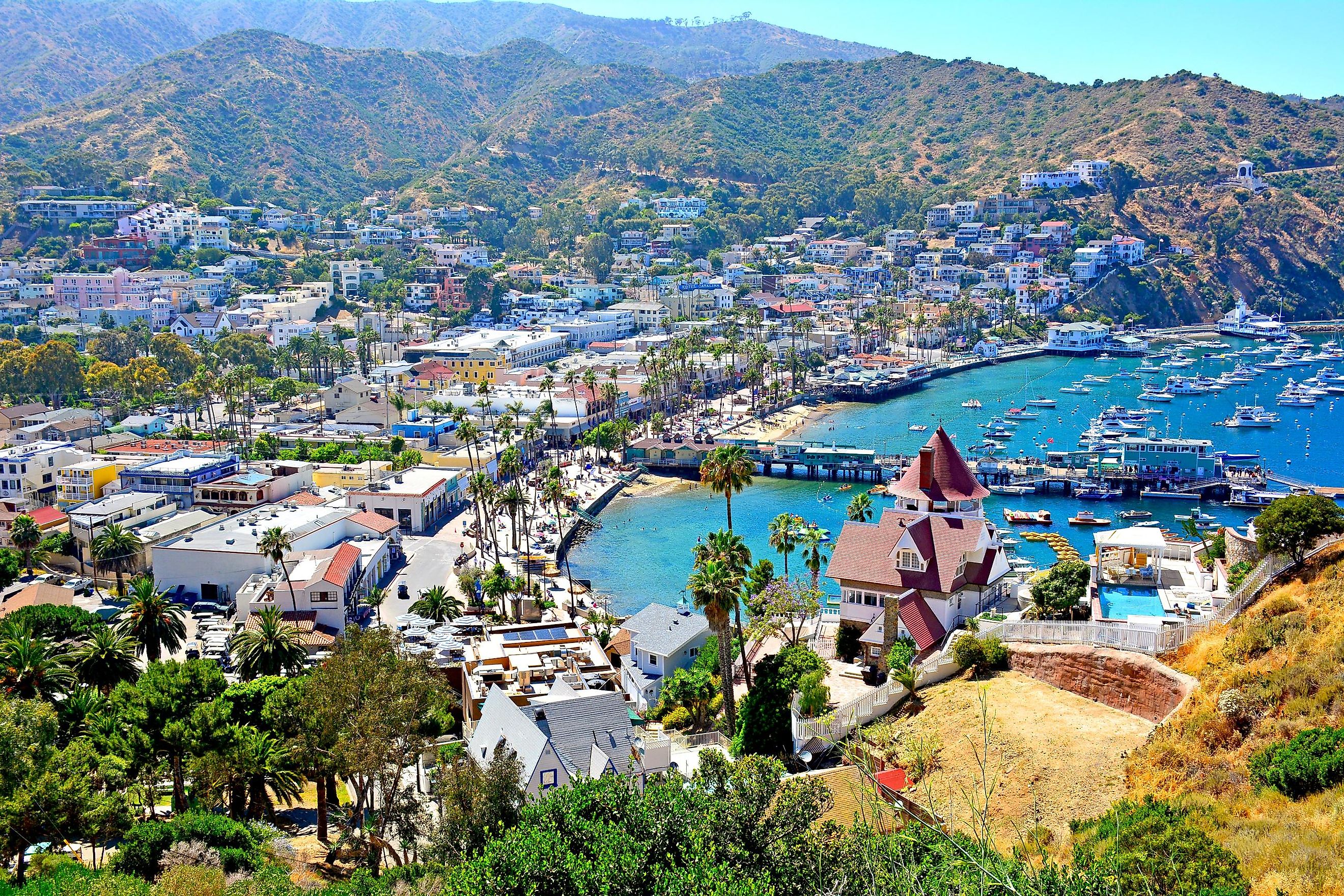 12 Gorgeous Southern California Towns to Visit in 2023
Southern California may be famous for its prominent role in the movie, TV, and music industries, its population of high-profile celebrities, and the chaotic bustle of Los Angeles and San Diego. But tucked in between all of the big city glamour and famous locales are Southern California's small towns: quiet, unassuming, and abundant in natural beauty. From Coronado's gold-flecked beaches to Wrightwood's snow-capped mountains, this region has diverse ecology, history, and cultures. Start out with a visit to one of these gorgeous Southern California towns, and you'll be hooked on the small-town SoCal life from now on!
Pismo Beach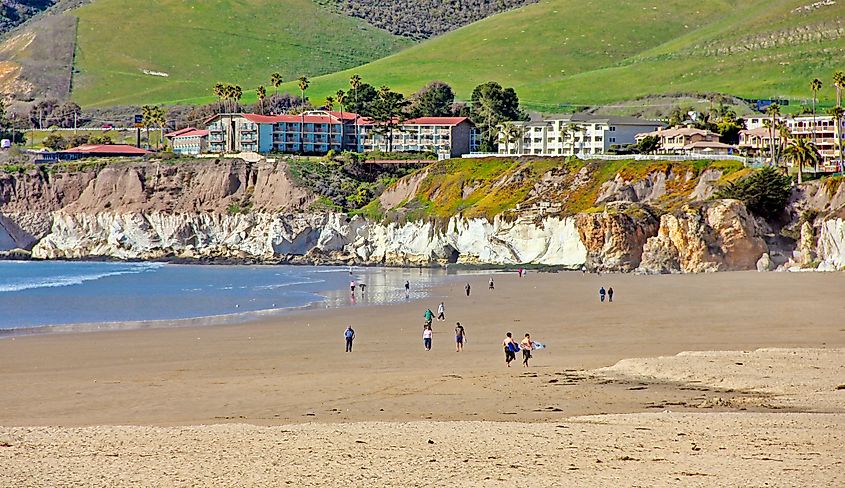 White beaches, pink sunsets, and orange and black monarch butterflies are just some of the spectacular palettes of colors offered at Pismo Beach. This central coast town is located halfway between San Fransisco and Los Angeles and offers a natural experience that you can't get in those busy cities. Children (and your inner child) will love playing in the sand dunes and marveling at the thousands of monarch butterflies gathered in fluttering clusters in Pismo State Beach Monarch Butterfly Grove. Adults can pair these magical experiences with a tour and tasting at one of the local artisanal wineries. Cap the evening off with a walk down the Pismo Beach pier, with vast ocean and coastline views, the perfect spot to watch the sunset. 
Avalon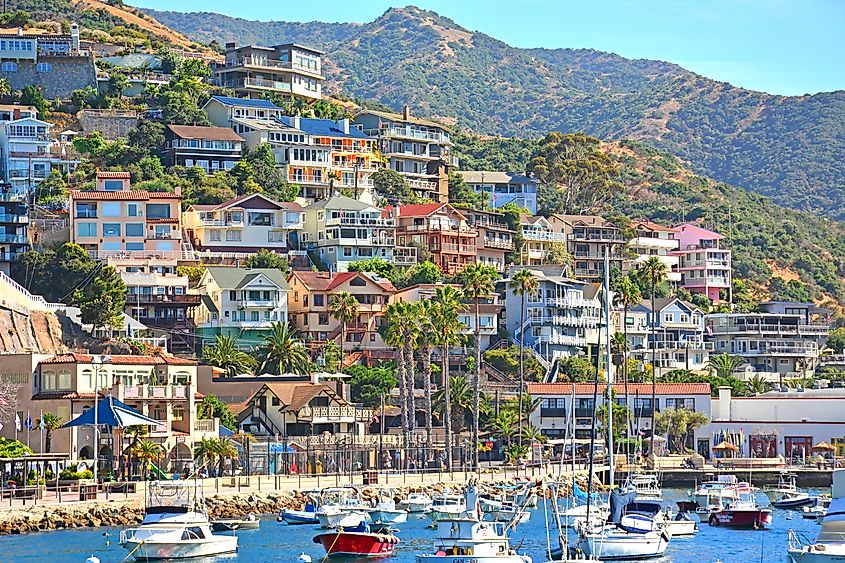 Why just visit the California coast when you could visit a California island? Avalon, a small town located on Catalina Island is a tropical paradise with plenty to do on land or in the ocean. With few cars on the island, most people travel by foot, boat, or golf cart, making for a quiet and peaceful atmosphere. Sail atop the water with Catalina Adventure Sailing, where the motorless boat makes it much easier to observe wildlife without disturbing them, and you're almost guaranteed to see dolphins! Don your snorkel and dip into the ocean for an underwater perspective of the plentiful and colorful marine life. Or take to the air and get a bird's eye view of the surrounding natural beauty on the Zip Line Eco Tour.
Julian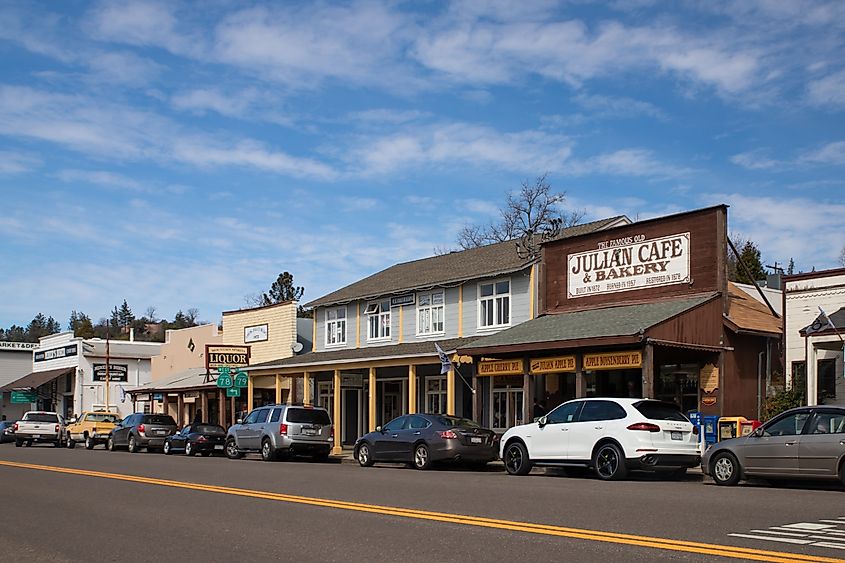 Founded during the gold rush of the 1800s, the town of Julian retains much of its historic charm with new specialty shops being housed in historical buildings. Take a historic walking tour and visit the town hall, jail, old school house, and Pioneer cemetery, among other interesting sites. But the best way to truly embody the spirit of the town is by panning for gold yourself at The Eagle Mining Co. You'll be shown how to pan just like the pioneer Californians while learning about the history and methods of milling and extraction used in the days of yore. Even the fruit trees are historical in this town, with apple and pear orchards dating back a century, so you can almost taste the past with each bite!
Lake Arrowhead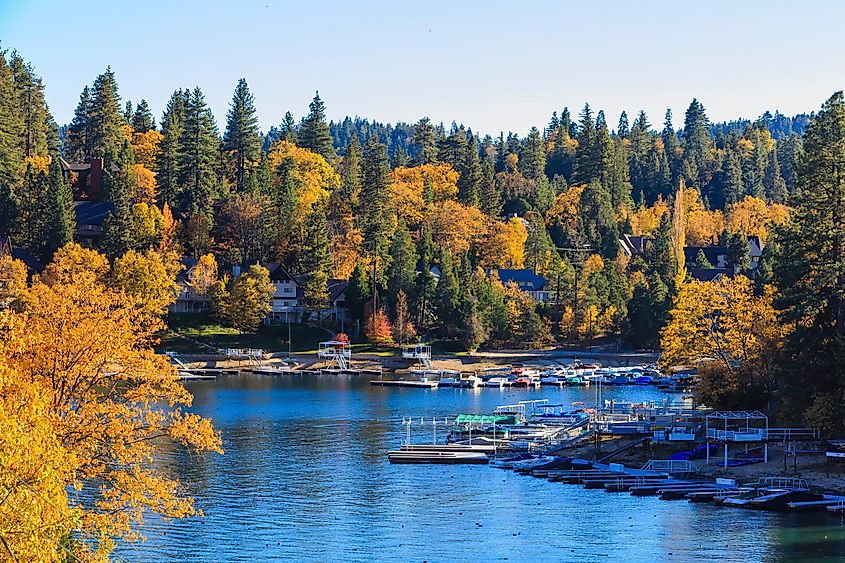 There's no better way to appreciate the gorgeous Lake Arrowhead than to get on the water! Whether you're water skiing behind a boat or gazing out from atop a cruise ship, you'll appreciate the splendor of this lovely lake against the backdrop of the San Bernadino mountains. Only an hour and a half drive from Los Angeles, this luxurious spot has attracted many high-profile celebrities through the years, looking to escape the city and lounge on the lake. Surrounded by mountains, Lake Arrowhead is also home to a multitude of hiking trails. A local favorite is the Heart Rock Trail which takes you past wildflowers and waterfalls and ends in a very Instagrammable spot where a heart-shaped hole in the rocks has formed.
Joshua Tree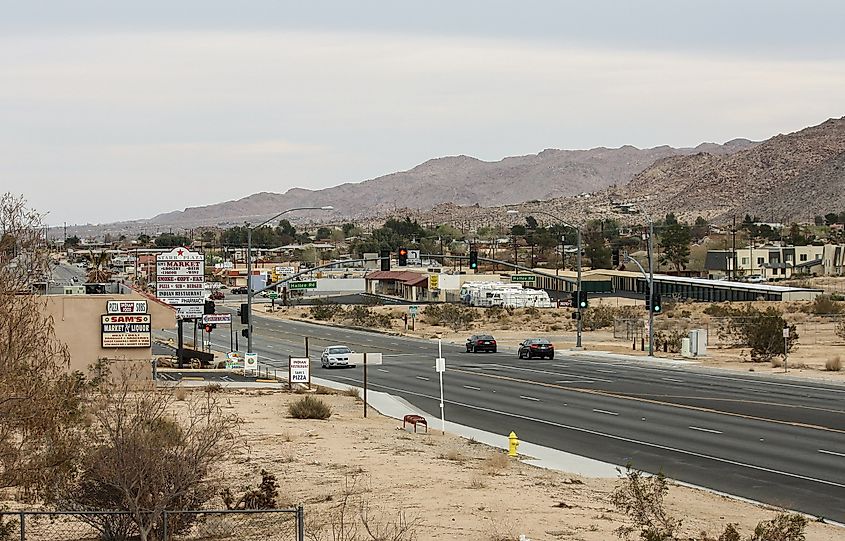 Two unique desert ecosystems (the Mojave and the Colorado) collide just east of Palm Springs, forming the spectacular and unique landscape and ecological community that is Joshua Tree. With 300 miles of hiking trails, world-class rock climbing routes, and nine developed campgrounds, Joshua Tree is an absolute paradise for outdoor-loving people. Drink in the sights of the park's namesake – the twisted, spiky Joshua Tree – or the fantastical 100-million-year-old rock formations, and drink lots of water to cope with the harsh desert environment. Set up your tent in the wide open spaces between these magnificent natural features and gaze up at the night skies. The clear, arid atmosphere and the utter darkness, unspoiled by city lights, make the stars shine especially bright.
Idyllwild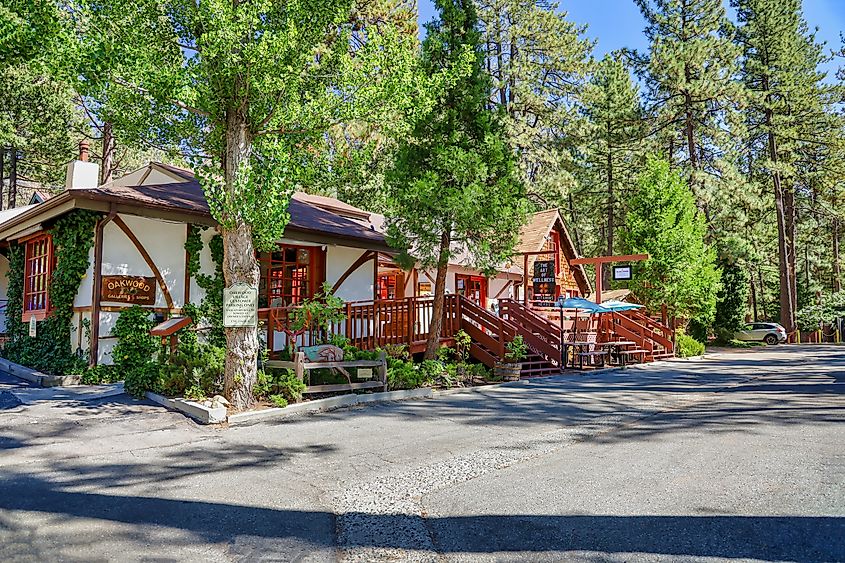 For a mountain getaway, there's no place more gorgeous and serene than Idyllwild. Located in the San Jacinto mountains, this "mile-high" haven is surrounded by National Forest, so you'll be able to experience all the alpine has to offer, tall pines, sweet cedars, and mountain vistas. Take a day or weekend hike along a portion of the Pacific Crest Trail, the famous through-hiking trail featured in Cheryl Strayed's "Wild". And it's not just the nature that's wild, but the art scene as well! One of the top 100 art towns in America, this tiny town has put itself on the cultural map with art schools, galleries, and a committed creative community.
Cambria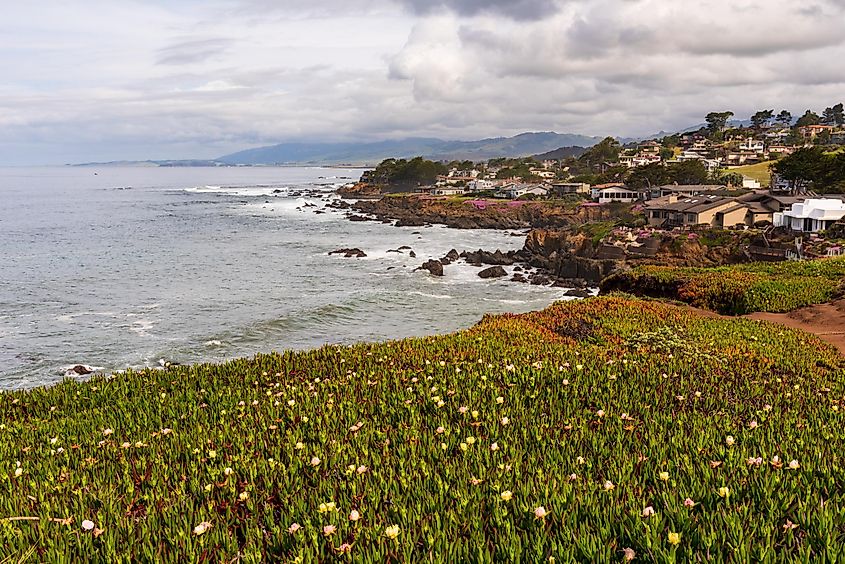 There are many ways to appreciate the natural beauty and calm of the town of Cambria. A stroll on the Moonstone Beach boardwalk is sure to be full of wildlife observation opportunities for folks that prefer flat terrain. Or forget the walking altogether and climb atop a giant Clydesdale horse to venture deeper into the valley and get those up-high coastal views. Not only millennials will enjoy the tour of Dos Pasos, a local avocado farm that offers delicious produce from avocados to citrus fruits to prickly pears from this fertile region. And if you've had enough fresh air, don't miss the unusual and unique opportunity to see (and smell) hundreds of Elephant Seals gathered ashore at the Piedras Blancas Elephant Seal Rookery, just north of Cambria.
Wrightwood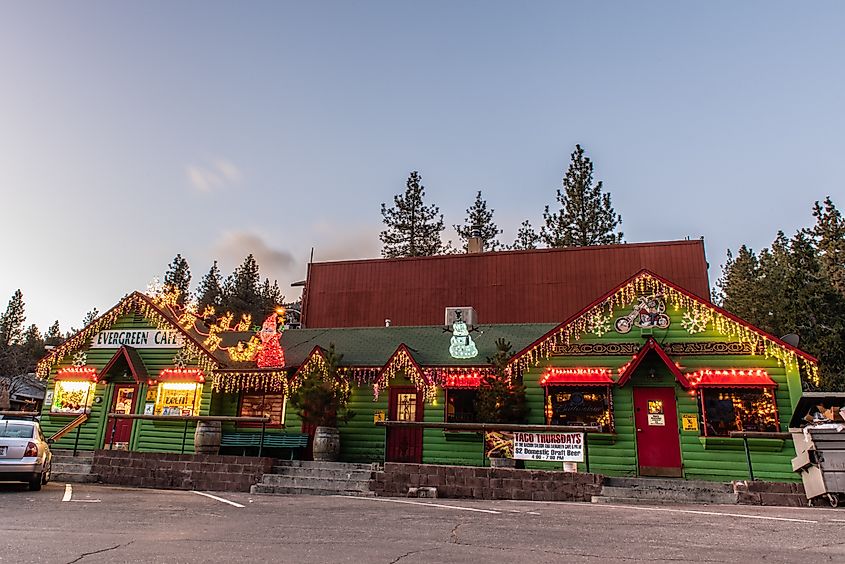 Beautiful in all seasons, the mountain town of Wrightwood really shines in the winter months. With skiing, snowboarding, and inner tubing at Mountain High Resort, comfort food at the adorable red and green Evergreen Cafe and Racoon Saloon, and lodging in cozy cabins from the 1930s, this town is the ultimate small-town winter getaway. With the feel of a remote winter wonderland, it's hard to believe Wrightwood is only 70 miles from Los Angeles. Embrace the magic of this town on a full moon interpretive hike guided by staff at the Grassy Hollows Visitor Center and learn about the local environment, while smelling the sweet pines and cedars in the crisp night air. 
Solvang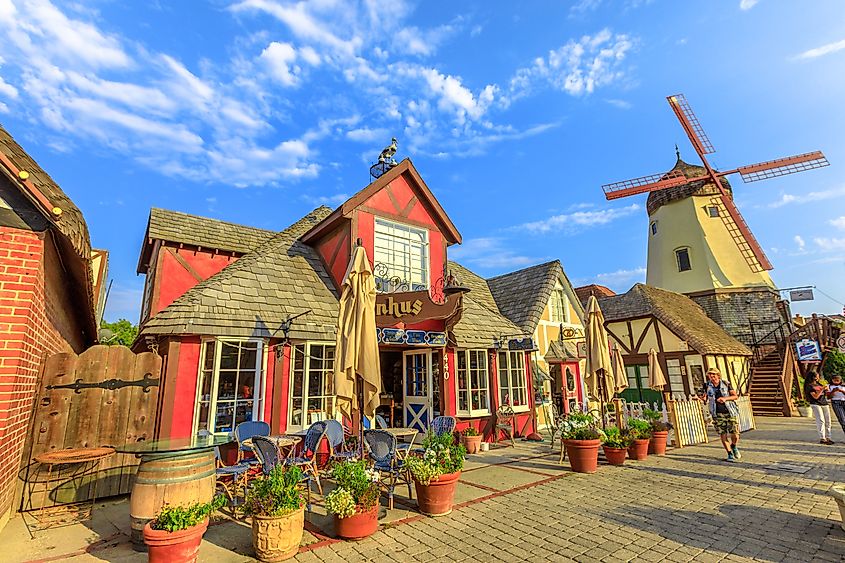 Admirers of European architecture, food, and drink will be thrilled to discover that they can have these experiences only 45 minutes outside of Santa Barbara in the town of Solvang. Built like a small Danish town, Solvang has old-world architecture, delectable pastries, and unique souvenirs like wooden shoes and cuckoo clocks. Hop on a rental bicycle and tour yourself around Mission Drive, exploring the nooks and alleys and admiring the colorful buildings, flower beds, and windmills. To get the full Danish treatment, visit Solvang during Danish Days in September, where you can watch parades, re-enactments, and listen to Hans Christian Anderson's stories read aloud.
San Juan Capistrano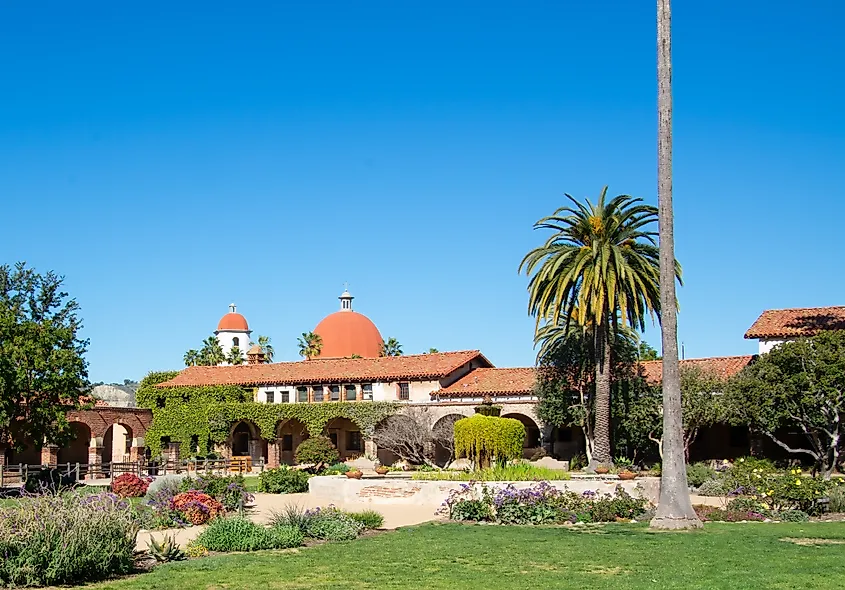 The town of San Juan Capistrano is brimming with history and jaw-dropping Spanish architecture. Founded in 1776, the town reflects the influences of the Indigenous, Spanish, Mexican, and American cultures of the people who have lived here. Visit the Mission San Juan Capistrano and Basilica, an astonishingly beautiful old church and museum that now houses Indigenous art and a collection of historical religious items. A visit to the town in spring will coincide with a remarkable festival celebrating the return of the swallows from their wintering grounds in Argentina. Live music, parades, and dancing overtake the Los Rios Historic District, the oldest neighborhood in California, making for an unforgettable experience.
Ojai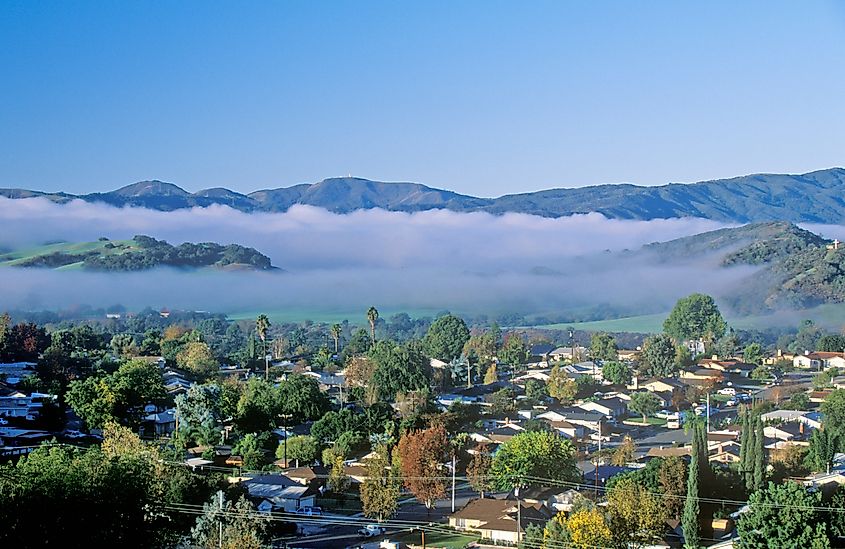 With a mild, Mediterranean climate, the town of Ojai is bursting at the seams with gorgeous lush valleys and an abundance of bright, fresh local fruit making it a foodie's dream. Spring is an ideal time to visit when the citrus trees are blooming and filling the air with their delicious scent. Fill up your basket with tangerines, jams, olive oil, and more at the Ojai Certified Farmer's Market. You can pick your own lavender at Frog Creek Farm or have the expert chefs and restaurant owners guide you through the best cuisine in Ojai with "Eating Ojai Food Tours". Further awaken your senses by joining in a peaceful garden meditation session at Meditation Mount, a local spiritual sanctuary.
Coronado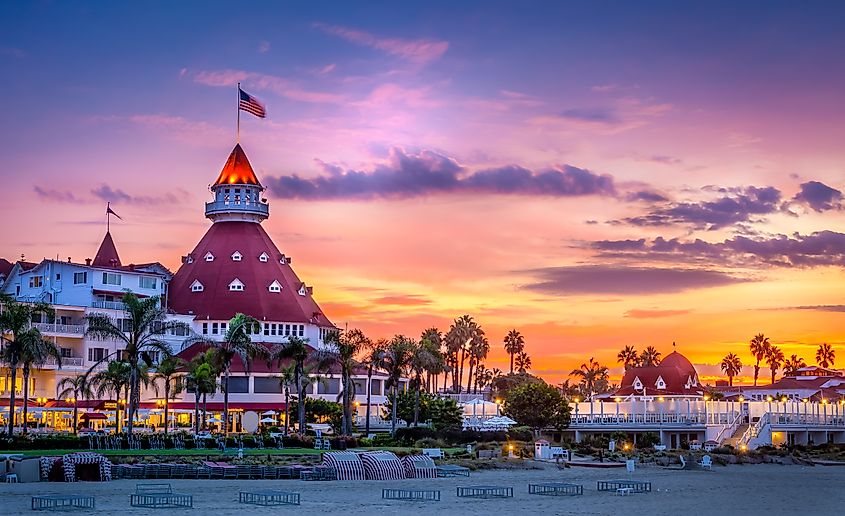 This island town absolutely sparkles with gorgeous scenery. Seriously, Coronado Central Beach has tiny bits of mica embedded in the sand, creating a golden sparkle across the shoreline. And when the tide is low, more treasures emerge from the sea in the form of sea stars, sand dollars, and anemones, providing hours of fascinating beachcombing and tide pooling. While walking the beach, be on the lookout for elaborate sand castles and other creations by the mysterious "Sand Castle Man" whose sand castles seem to simply appear each morning. If you're lucky, you might witness another mysterious event that happens at extremely low tides, in which the sunken CC Monte Carlo ship becomes visible above the sea line, a hauntingly beautiful sight. 
Takeaway
Sightings of whales, dolphins, and elephant seals await on the Southern California coastline, while ripe fruit orchards are beckoning from the interior, and the snowy alpine mountains are powder-ready for skiing. The natural beauty of this region is unmatched, and the towns themselves are no less gorgeous. From Spanish to Victorian to Danish architecture, crumbling white churches to rainbow-colored hotels, these small towns offer so much scope for the imagination. Indeed, many artists, architects, and writers have been inspired by Southern California's beauty, so don't hesitate to experience the inspiration for yourself!