Which Countries Receive The Most Foreign Aid (ODA) From France?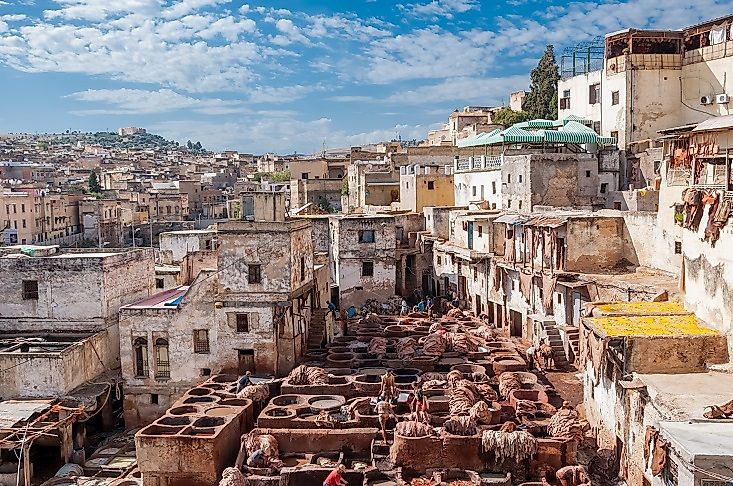 A member of the Development Assistance Committee, France provides a great deal of foreign aid to countries around the world. France focuses on six sectors for its official development aids namely: food security, health, agriculture, education, economic growth, and sustainable development. The French Development Agency carries out the Official Development Assistance (ODA) in the form of policies known as "missions." The target countries for this ODA are mostly in the Mediterranean Basin and Sub-Saharan Africa. Crisis prevention aid includes the Middle East and Afghanistan.
Official Development Aid and Noninterference to a Recipient Country
France respects the sovereignty of recipient countries and in most cases does not interfere with the individual countries' governance. However, France expects that these recipient countries have good human rights records, hold democratic elections, endorses policies uplifting poverty, and fights corruption. Morocco is the number one recipient on the assistance aids list and gets $539,460,000 USD annually from France. Morocco's economy has risen and slightly declined in recent decades but it still remains one of the better governed countries in Africa. Colombia ranks second in the list and gets $477,720,000 USD in assistance aid from France. Yet, it is one of the six emerging markets in South America with the fourth biggest economy in the region. Senegal gets $293,960,000 USD in aid from France and third in that list. Its economy has been on the upside recently with its GDP rising year after year. Brazil also gets $222,900,000 USD in aid from France. Although it has the biggest economy in the region. Its exports and industries have almost the same capacity as a developed country. Mexico gets $219,910,000 USD in aid from France and considered a newly industrialized country. It is also one of the emerging economies in the region. Turkey gets an allotment of $182,570,000 USD in foreign aid from France. Its big manufacturing industries such as automobile and shipyards rank with the developed countries in the world. It also a big producer of electronics and appliances. Cameroon also gets about $167,110,000 USD in aid from France. A country in Central Africa, its people belong to about 1,738 different language groups and considered as "Africa in miniature." Its economic prospect has been on the rise in recent years. Vietnam is the 14th most populous nation in the world a nd gets $158,480,000 USD in aid from France. Its economy is one of the fastest growing in the region. Its government has encouraged transfer of business concerns in commerce, agriculture and industries to private ownership. The Philippines gets only about $130,680,000 in foreign aid from France. It is one of the newly industrialized countries in the region. In recent decades, manufacturing and service industries have overtaken its agriculture-based economy. India has also been a recipient of French government foreign aid to the tune of $117,260,000 USD. It has one of the world's fastest growing economies. It has over the past twenty years moved its economy to a free-market system. Its labor force is second biggest in the world.
Emergency Aid Vs. ODA:
Many economists have voiced concerns over the total dependence of recipient countries to Official Development Aids especially the so-called "tied aids" to which France has recently responded by making most of its Official Development Aids. "untied aids." The concern of economists has some factual basis as seen in some recipient countries who have for decades now remained underdeveloped despite large amounts of aid received from many foreign organizations. However, Emergency Aid in times of geological and natural calamities are more humanitarian than subjecting countries to development aids. Humanitarian Aids of food, shelter, and medicine are direct actions that act as initiative and get people back up quicker than other types of foreign aids.
What Countries Receive The Most Foreign Aid (ODA) From France?
| Rank | Country | Net Bilateral Aid Flows From France, USD |
| --- | --- | --- |
| 1 | Morocco | $539,460,000 |
| 2 | Colombia | $477,720,000 |
| 3 | Senegal | $293,960,000 |
| 4 | Brazil | $222,900,000 |
| 5 | Mexico | $219,910,000 |
| 6 | Turkey | $182,570,000 |
| 7 | Cameroon | $167,110,000 |
| 8 | Vietnam | $158,480,000 |
| 9 | Philippines | $130,680,000 |
| 10 | India | $117,260,000 |