Environment
Where are the Rocky Mountains?
The Rocky Mountains are found in the western regions of Canada and the United States.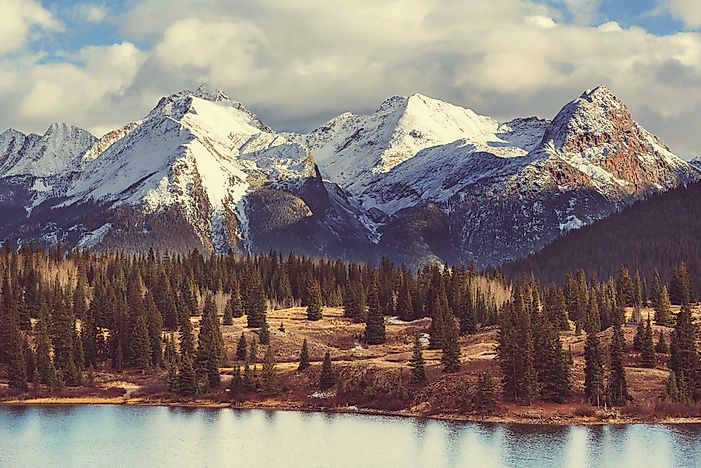 The Rocky Mountains
The Rocky Mountains, or the Rockies as they are commonly referred to as, are the picturesque mountain range that dominates the western North American continent. The range is made up of over 1,000 smaller ranges. Generally, the ranges stretch from British Columbia and northern Alberta all the way to New Mexico in the south. The mountain range covers 3,000 miles or 4,800 km. The Great Plains and Interior Plateau border them to the east and west respectively. Furthermore, towards the United States side, the ranges are bordered by Columbia Plateau, Canadian Coast Mountains and Basin, and the Range Province. Today, the Rocky Mountains are protected by national parks and forest land. The mountain range attracts tourists from all over the world who explore its terrains, conquer its peaks, or appreciate the grandeur of its wildlife. Here are interesting facts about the Rockies.
Tallest Peak
Mt. Elbert in Colorado is the tallest of the mountain ranges at 14,443 feet high. The second most visited peak in the world, the Pikes Peak, is 14,110 feet high.
Diverse Wildlife
Due to the vast area of coverage, Rocky Mountains wildlife varies from location to location. According to reports, Rocky Mountain National Park is home to 66 mammal species including the endangered wolverine and lynx. The park is dominated by the following animals: coyotes, black bears, marmots, elk, moose, bighorn sheep, and mountain lions. Banff National Park in Canada is dominated by grizzly and black bears, bighorn sheep, and golden mantled ground squirrels among other species.
Several Ranges
A series of over 100 individual mountain ranges make up the Rocky Mountains range. These ranges stretch through several states including Idaho, New Mexico, Wyoming, Montana, Colorado, and Utah in the United States all the way to Alberta and British Columbia in Canada. The entire Rocky Mountain ranges measure about 3,000 miles.
Boundaries
The southern tip of the range sits in New Mexico while the northern boundary is marked by Liard River in Canada. To the east, 1-25 serve as the range's US boundary. The Rocky Mountain Trench marks the range's western edge in Canada. The mountain range's western edge is not clearly defined in the United States as the mountain merges gradually into the Great Basin Desert.
Multiple National Parks
Due to its vast expanse, the Rockies is home to many national parks. Towards the Canadian side are Kootenay, Banff, Yoho, and Jasper National Parks. The provincial parks such as Mount Assiniboine, Mount Robson, and Hamber protect the Rocky Mountain wildlife. In the United States, Rocky Mountain National Park, Grand Teton National Park, Yellowstone National Park, the Royal Gorge Park, and Glacier National Park protect the landscape of the Rockies.