Where Are The Coast Mountains?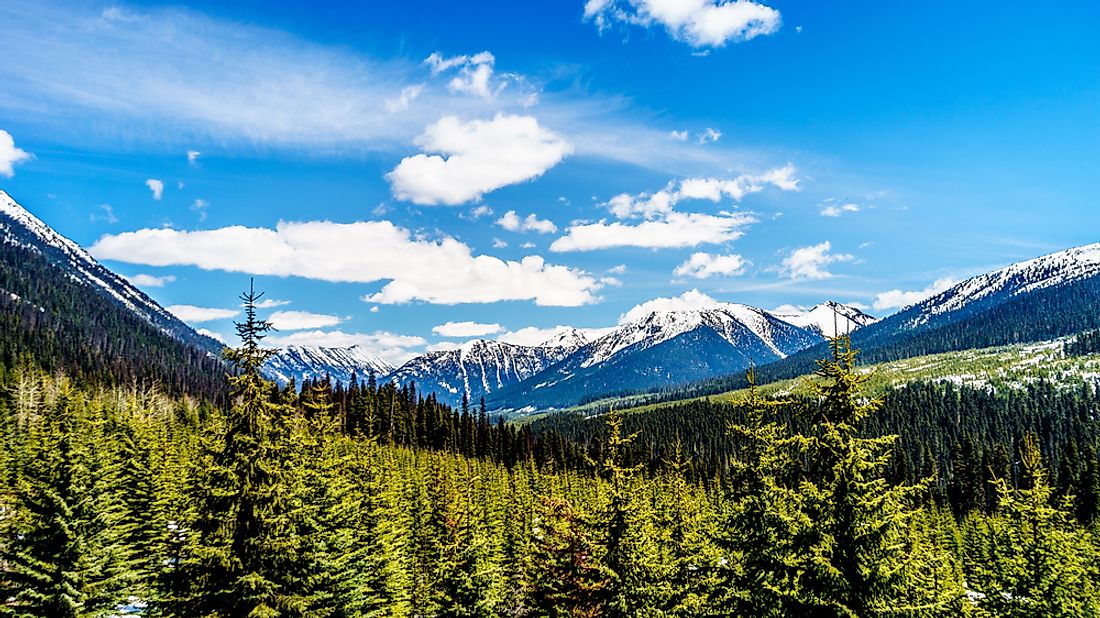 The Coast Mountains are a large mountain range located along the west coast of North America. The range begins in the Yukon and extends south through the Alaskan Panhandle and along the coast of British Columbia, south of the Fraser River. The range consists of non-volcanic and volcanic mountains, ice fields, and part of the Cascade Volcanoes. The range is part of the greater Pacific Coast Ranges, which includes the Insular Mountains, Saint Elias Mountains, Chugach Mountains and Olympic mountains, as well as the Cascade Range, California Coast Ranges, and Oregon Coast Range. The Coast Mountains also form the northern section of the American Cordillera, which is a series of ranges that stretch from Antarctica through South, Central, and North America.
The Coast Mountains are 1,000 miles long and 190 miles wide, and are situated within the Pacific Ring of Fire, which consists of a series of volcanoes and contains of some of the highest peaks in the Canadian province of British Columbia. Mount Waddington, which has an elevation of 13,186 feet and is located at the head of the Knight Inlet, is the tallest mountain in the range, as well as the tallest located entirely within the province of British Columbia. Dense temperate rainforests cover the western flank of the range, while dry interior plateaus and boreal forests cover its leeward slopes.
Geography 
The Coast Mountains are subdivided into three primary ranges: the Boundary Ranges, Kitimat Ranges, and Pacific Ranges. The Boundary Ranges are the largest of the three, spanning the entire length of the Alaska-British Columbia border and into Yukon. The mountains influence the climate of British Columbia since they are situated east of the Pacific Ocean, and force water vapor in the air to rise and drop heavy rain on the windward slopes. The Kitimat Ranges are situated on the northern end of the Pacific Ranges, and extend from the Burke Channel and Bella Coola River to the Nass River. The Pacific Ranges extend from the Fraser River to the Bella Coola River, and consist of several peaks and large coastal icecaps. With the exception of the town of Whistler, which features a large a ski resort, much of the region is underdeveloped.
Economic Importance
The Coast Mountains contain several minerals including copper, aluminum, and granite. Additionally, the forests provide wood that feeds sawmills and pulp and paper mills in places such as Port Mellon, British Columbia. The easternmost slopes of the mountains are accessible and more suitable for truck logging. In the early 1990s, British Columbia's provincial government established large protected areas around Chilko Lake and Kitlope Valley in order to preserve the natural forests.