Gambling could well be America's favorite pastime, with the commercial casino industry raking in billions every year. In 2018, their record-setting revenues totaled $41.68 billion, an increase of 3.5 percent from the previous year. This is a far cry from the New Orleans gambling halls of the 1800s, gambling halls of the Old West, and the small casinos that opened in Nevada in the 1930s.
One of the first major casinos to open in Las Vegas was El Rancho Vegas, opened in 1941. Although many did not set their stakes on casino gambling being successful, it grew by fits and starts and eventually shot for the stars.
Casino Industry Growth In The U.S.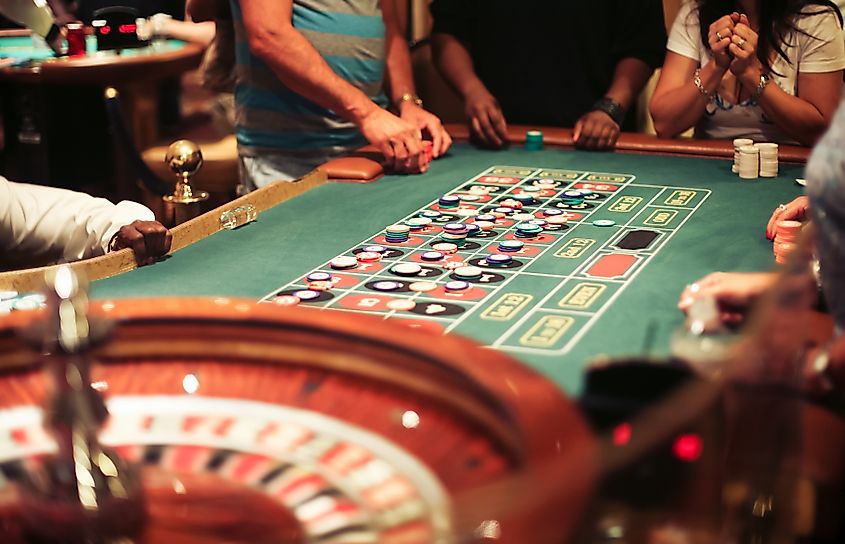 In 1976, the U.S. Commission on the Review of the National Policy toward Gambling published "Gambling in America," a report that studied attitudes about gambling in America. The Commission then made recommendations to different state governments that were thinking about legalizing gambling. The decision was made to allow states to set their own gambling policies, without federal government interference.
Just two years later, New Jersey opened its first legal casino in Atlantic City. Less than 20 years later, casino gambling was legal in nine more states. As of 2020, these states all have legal casinos. Some are the traditional Las Vegas style, some are land-based; others are Native American owned, on riverboats, or pari-mutuel (pool betting).
Alabama
Arizona
Arkansas
California
Colorado
Connecticut
Delaware
Florida
Georgia
Idaho
Illinois
Indiana
Iowa
Kansas
Kentucky
Louisiana
Maine
Maryland
Massachusetts
Michigan
Minnesota
Mississippi
Missouri
Montana
Nebraska
Nevada
New Jersey
New Mexico
New York
North Carolina
North Dakota
Ohio
Oklahoma
Oregon
Pennsylvania
Rhode Island
South Carolina
South Dakota
Texas
Virginia
Washington
West Virginia
Wisconsin Casinos
Wyoming Casinos
More Ways to Gamble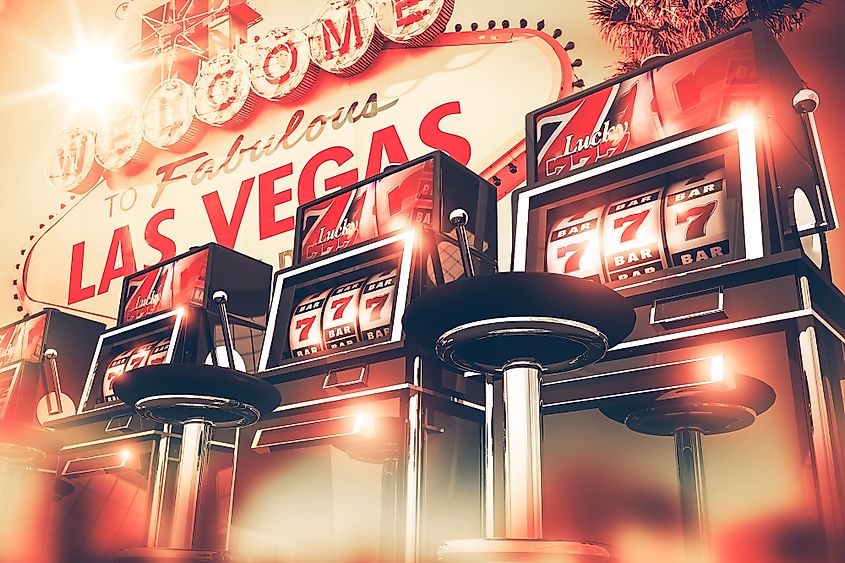 In 2018, there were 465 commercial casinos in the United States, with Nevada (334), California (150+), Oklahoma (134) and Colorado (40) leading the pack. This is merely the tip of the iceberg, though, as the proliferation of online casino gambling has created even more places to place bets 24/7, 365 days a year. There is also sports betting, lotteries, Bingo, and other games, and gambling laws vary by state.
Some of the live casinos are way over the top, especially ones like the Wynn in Las Vegas and Borgata in Atlantic City. Visitors enjoy spending long weekends – if not days – in these resort towns, taking in the local attractions, seeing shows, sampling the local food, and even going on breathtaking roller coasters. Smaller casinos can be fun too, but you may have to drive out of your way to get to some of them.
Gambling Restrictions   
Some of the 44 states on the legal casinos list do place restrictions on their gambling. For example, New Hampshire, Indiana, and other states do not permit online gambling. Georgia only has one casino, and it is a cruise ship. There are two states in the country that have a 100 percent ban on all gambling, and they are Utah and Hawaii.