Which State Has the Most Casinos?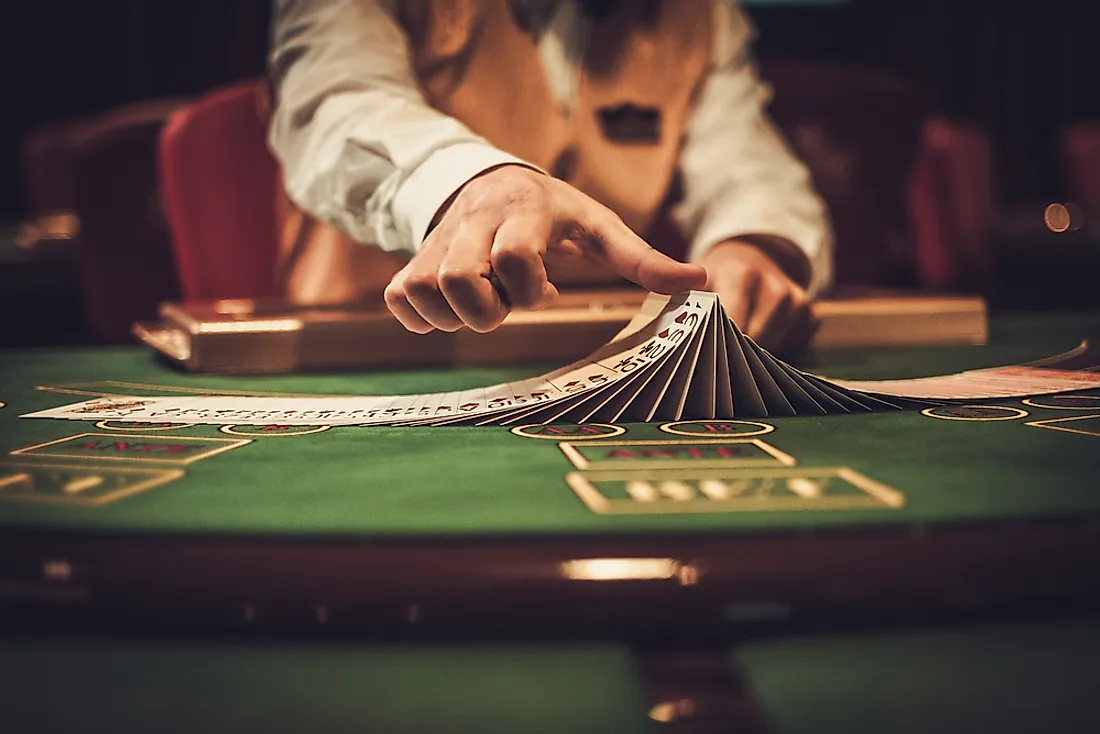 There are more than 1,000 active casinos in the United States of America. These gambling establishments generate high revenue, with an estimated 71.1 billion USD in 2015, and a reported annual growth of 3.1 percent. According to the American Gaming Association, casinos employ more than 500,000 people directly and have a total job impact of 1.7 million inhabitants.
Top Four Casinos
Nevada
The state of Nevada legalized gambling in 1931 and boasts world standard casinos. It has 334 casinos which is more than any other state. 172 of them are located in Clark County, out of which 104 are found in Las Vegas. The city, also known as Sin City, is famous for gambling and is known around the world as a party city. Nevada's casinos attract tourists from all over the world. Its hotel-casinos generate revenue of about 1.4 billion USD which is approximately 45% of the state's revenue.
Oklahoma
Since the state approved gaming in 2004, the casino business has exploded. There are currently 134 casinos in the state, ranging from small and quaint casinos to luxurious and spacious casino resorts. The casinos are well distributed across the state, providing thrills of slot machines, poker, blackjack and live entertainment. Oklahoma is home to the Winstar World Casino and Resort which is the largest casino in the US. 40% of casino revenue comes from visitors from the neighboring states like Texas and Arkansas. The casinos generate more than 130 million USD to the state. The state uses this revenue to fund education, mental health services, and state agencies.
California
The state of California has one of the most liberal stances on gambling laws in the US. It allows its counties and cities to regulate their laws regarding bets. Poker and other forms of gambling are included in the state's list of charitable games. It also has very light penal codes on illegal gambling.
Colorado
Colorado has about 40 casinos ranging from intimate parlors to alluring resorts. Black Hawk is the largest gambling town in the state with 18 casinos, followed by the Cripple Creek with 16 casinos. Some of the casinos operate 24 hours a day and the legal gambling age in Colorado is 21 years. The maximum bet in the state's casinos is 100 USD. Casinos in Colorado generate more than 790 million USD in revenue.
Conclusion
The casino industry has a far-reaching impact on the economy of the states that allow gambling. As the gambling industry flourishes, technology is being incorporated into it as has been seen with the introduction of online casinos.
Which State Has the Most Casinos?
| Rank | State | Number of Casinos |
| --- | --- | --- |
| 1 | Nevada | 334 |
| 2 | Oklahoma | 134 |
| 3 | California | 62 |
| 4 | Colorado | 40 |
| 5 | South Dakota | 39 |
| 6 | Florida | 35 |
| 7 | Mississippi | 35 |
| 8 | Arizona | 34 |
| 9 | Washington | 32 |
| 10 | Michigan | 30 |
| 11 | North Dakota | 29 |
| 12 | Louisiana | 28 |
| 13 | New Mexico | 28 |
| 14 | Oregon | 24 |
| 15 | Iowa | 23 |
| 16 | New Jersey | 23 |
| 17 | New York | 22 |
| 18 | Wisconsin | 22 |
| 19 | Minnesota | 20 |
| 20 | Nebraska | 20 |
| 21 | Ohio | 16 |
| 22 | Maryland | 14 |
| 23 | Indiana | 13 |
| 24 | Missouri | 13 |
| 25 | Pennsylvania | 12 |
| 26 | Illinois | 10 |
| 27 | Alabama | 9 |
| 28 | Georgia | 9 |
| 29 | Kansas | 9 |
| 30 | Massachusetts | 8 |
| 31 | New Hampshire | 8 |
| 32 | Idaho | 7 |
| 33 | Kentucky | 7 |
| 34 | Montana | 5 |
| 35 | West Virginia | 5 |
| 36 | Maine | 4 |
| 37 | North Carolina | 4 |
| 38 | South Carolina | 4 |
| 39 | Delaware | 3 |
| 40 | Rhode Island | 3 |
| 41 | Wyoming | 3 |
| 42 | Arkansas | 2 |
| 43 | Connecticut | 2 |
| 44 | Hawaii | 2 |
| 45 | Texas | 1 |
| 46 | Alaska | 0 |
| 47 | Tennessee | 0 |
| 48 | Utah | 0 |
| 49 | Vermont | 0 |
| 50 | Virginia | 0 |