What Are the Twin Cities?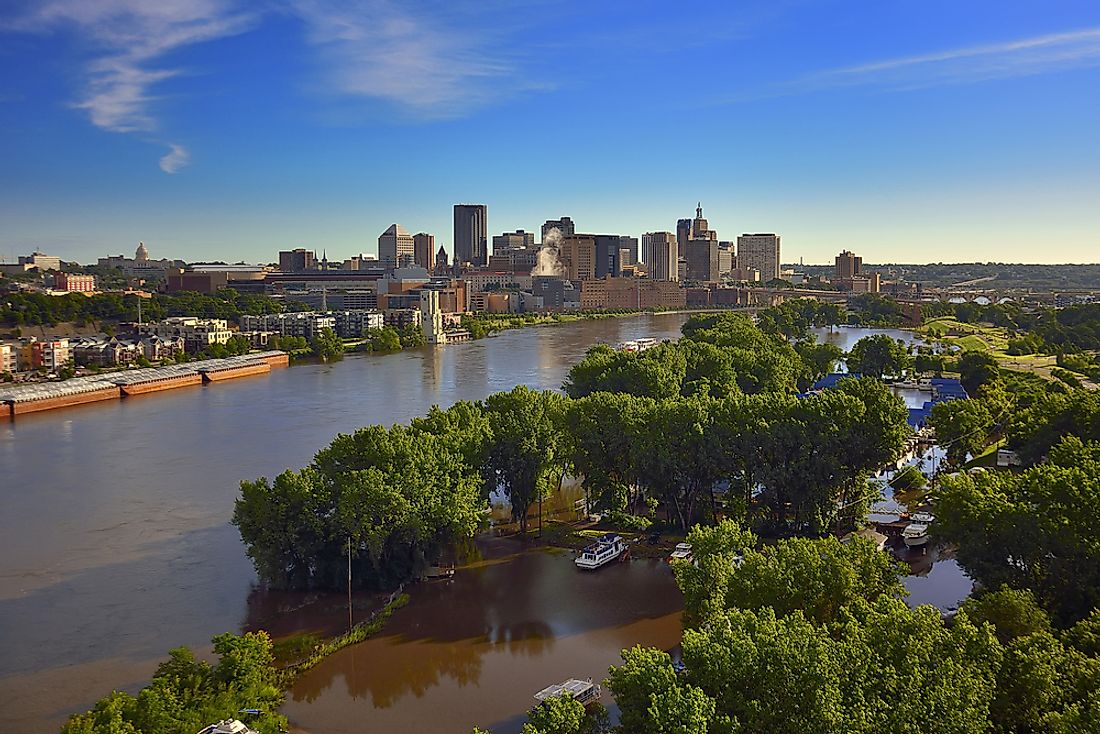 The name twin cities refers to the metropolitan region of Minneapolis-St. Paul in the state of Minnesota. St. Paul is the state's capital while Minneapolis is the most densely inhabited region in Minnesota. The twin-cities are built around the St Croix, Mississippi, and Minnesota rivers in the eastern central part of the state of Minnesota. Also known as the 7-county region, the metropolitan is governed by the Metropolitan council's regional planning organization and governmental agency. Despite their name, each city has its municipality with a defined border. The economy of the twin cities is ranked 13th in the United States and second in the Midwest.
When Were the Twin Cities Established?
The initial European settlement in this area was located near the present day Stillwater town which is about 20 miles from downtown St. Paul, on the western bank of the River St Croix. Another settlement which sparked interest in this region was the one constructed at Fort Snelling (at the convergence of rivers Mississippi and Minnesota) from 1820 to 1815. Fort Snelling controlled the area south of St Anthony Falls. After the region under Fort Snelling reduced more settlers flocked to the Minneapolis villages.
The first person to claim land in this area was Pierre Parrant (Pig's Eye) a tavern owner in 1838, who was followed by Perry Abraham. The settlement was referred to as the Pigs Eye Landing until 1841 when a log chapel dedicated to Apostle Paul was built. St. Paul became Minnesota's capital in 1849. St Anthony was recognized as a town in 1855 while Minneapolis was identified as a town by the Minnesota territorial legislature in 1856.
Demographics of the Twin Cities
The Minneapolis-St. Paul metropolitan area has 16 counties, with two in Wisconsin and fourteen in Minnesota. The Minneapolis-St. Paul urban area has a population of over 3.5 million people with over 93.2% of the population being the natives. Over 92.6% of the populations were born in the United States, 0.6% of the people are from Puerto Rico, and the rest were born overseas to American families. The twin cities are the primary center of Christianity in the state with over five headquarters of the main churches based in the metropolitan.
Tourist Attractions in the Twin Cities
Over 18 million visitors tour the twin cities annually to enjoy the cuisine and culture in this region. Some of the attractions in the metropolitan include the Minnesota Science Museum, the Minneapolis Arts Institute, the Mill-City Museum and the Guthrie Museum among others.